Here's a fun and easy idea to surprise your kids on the morning of their birthday or any special celebration. Hang up large balloons and paint them to make them even more fun! I surprised my daughter with this on her 6th birthday and she was so excited to see these huge colorful balloons hanging from the ceiling. it was well worth the extra effort to kick off her birthday.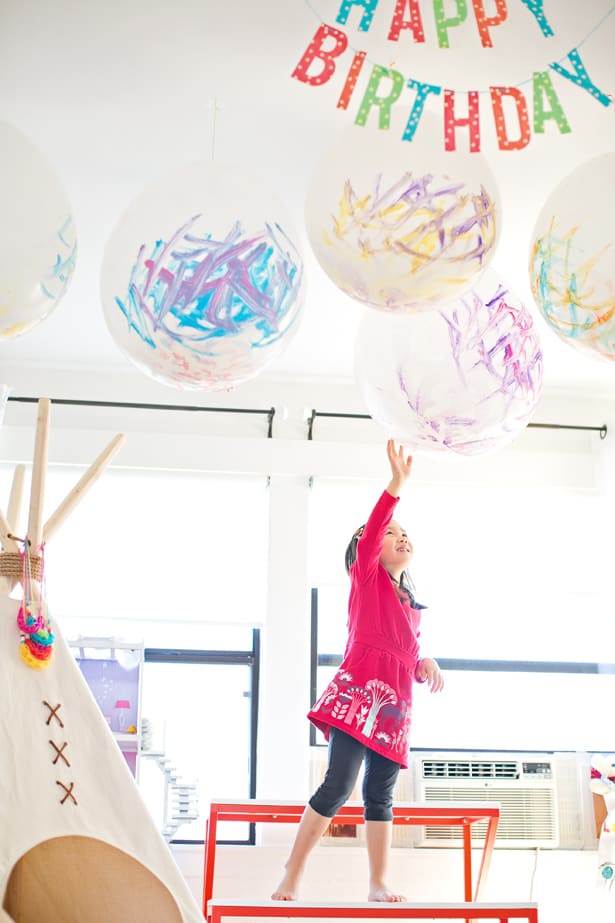 Watercolor Painted Balloons – Materials:
– large 36″ balloons (like these – of course you can use any white color balloons in any size)
– paint (I used watercolors but you can use acrylic, or any other type of paint you have on hand)
– paint brushes
– string (like colorful yarn)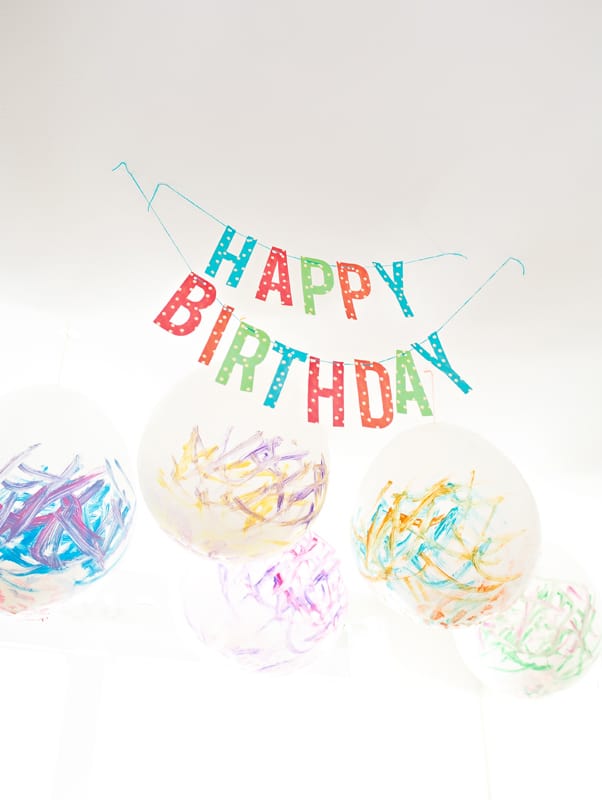 Instructions:
Blow up your balloons and hang them up with string. Decide on our color palette for each balloons. For these, I decided to go with two colors per balloon. Since these are HUGE balloons, I decided to paint just the bottom half. I wanted an abstract look, so I used my paint brush to make "x" marks in various sizes and did the same with the second color. I'm not an artist – I just wanted swatches of colorful paint. And this "method" gave me the look I wanted.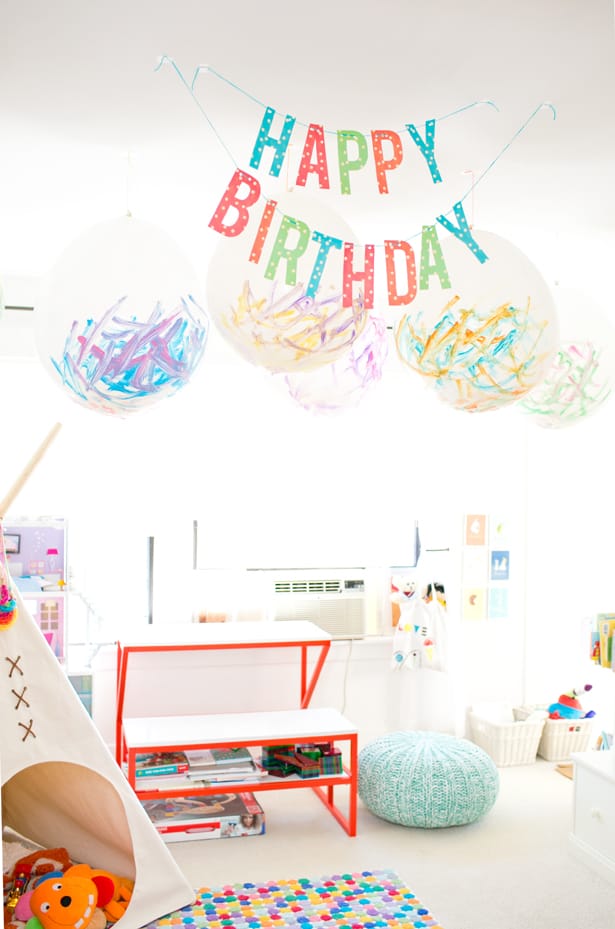 Of course you can go with any size balloons but I love the large ones for a big effect. They look like fun colorful globes hanging from the ceiling.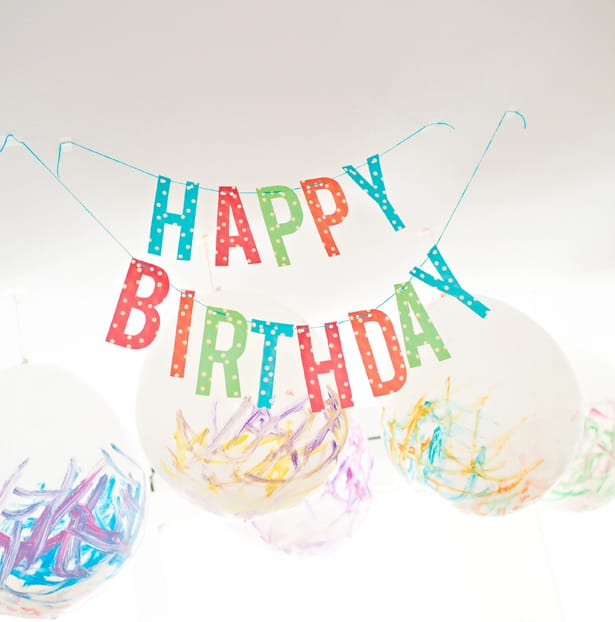 The birthday banner is a nice colorful addition from Whipperberry which is a free printable you can download here!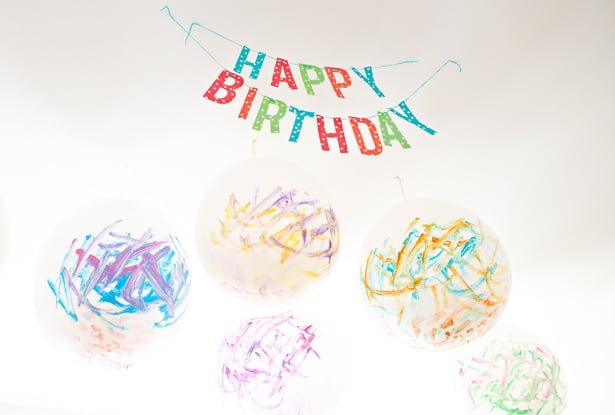 This was such a fun birthday surprise and one we'll keep hanging to celebrate all week long! What are your favorite ways to surprise your kids on their birthdays?