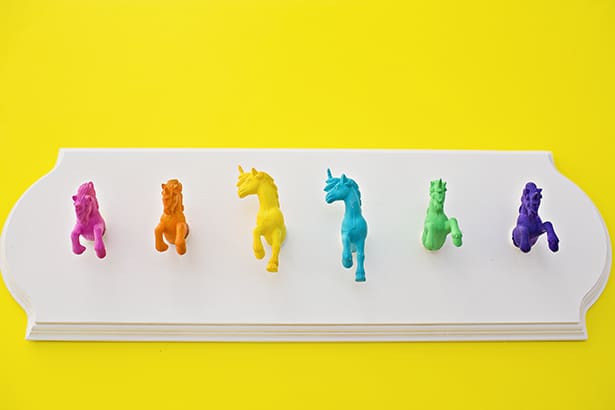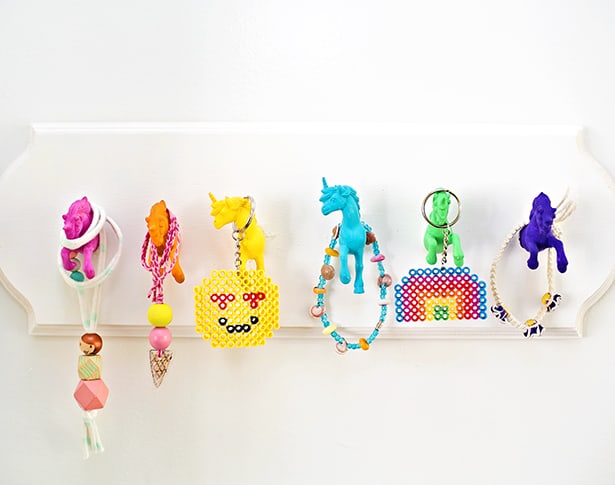 This post is sponsored by Sugru. All opinions and thoughts are my own.
If you've been following us here for a while, you'll know we are huge fans of rainbows and unicorns. Who doesn't love magical creatures, especially when they come in brilliant colors?
We're excited to share a fun DIY today that combines the two with these fun DIY Unicorn Wall Hooks. My daughter (who's eight) is a huge rainbows and unicorns fan so I thought this would be a fun kids' project to get her help on.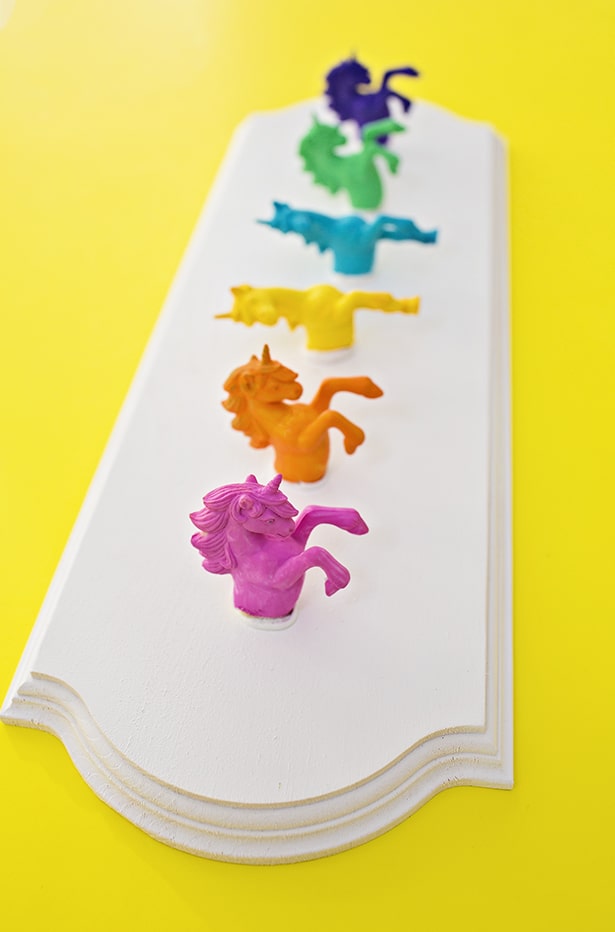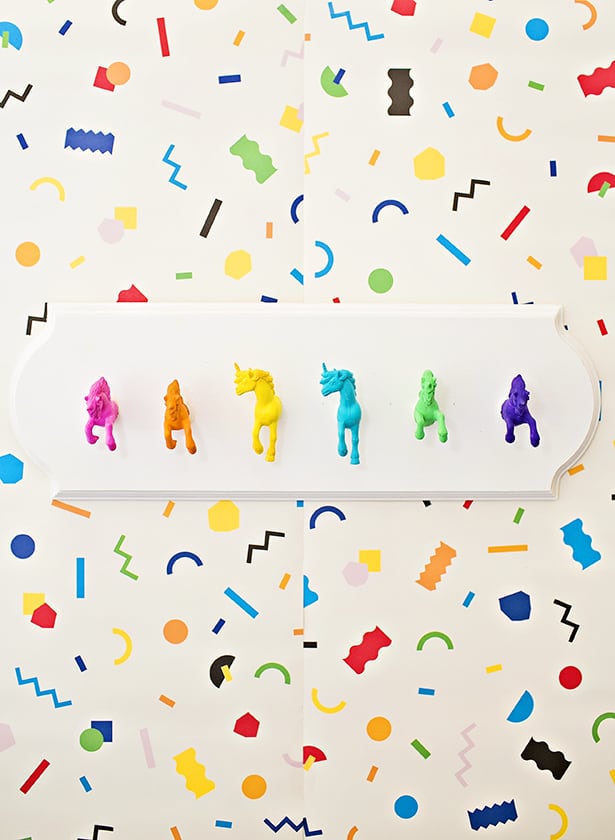 We used the new Family Safe, Skin Friendly Sugru mouldable glue for this project which was awesome since my daughter was involved in almost all the steps without the need for tools, screws, or standard glue.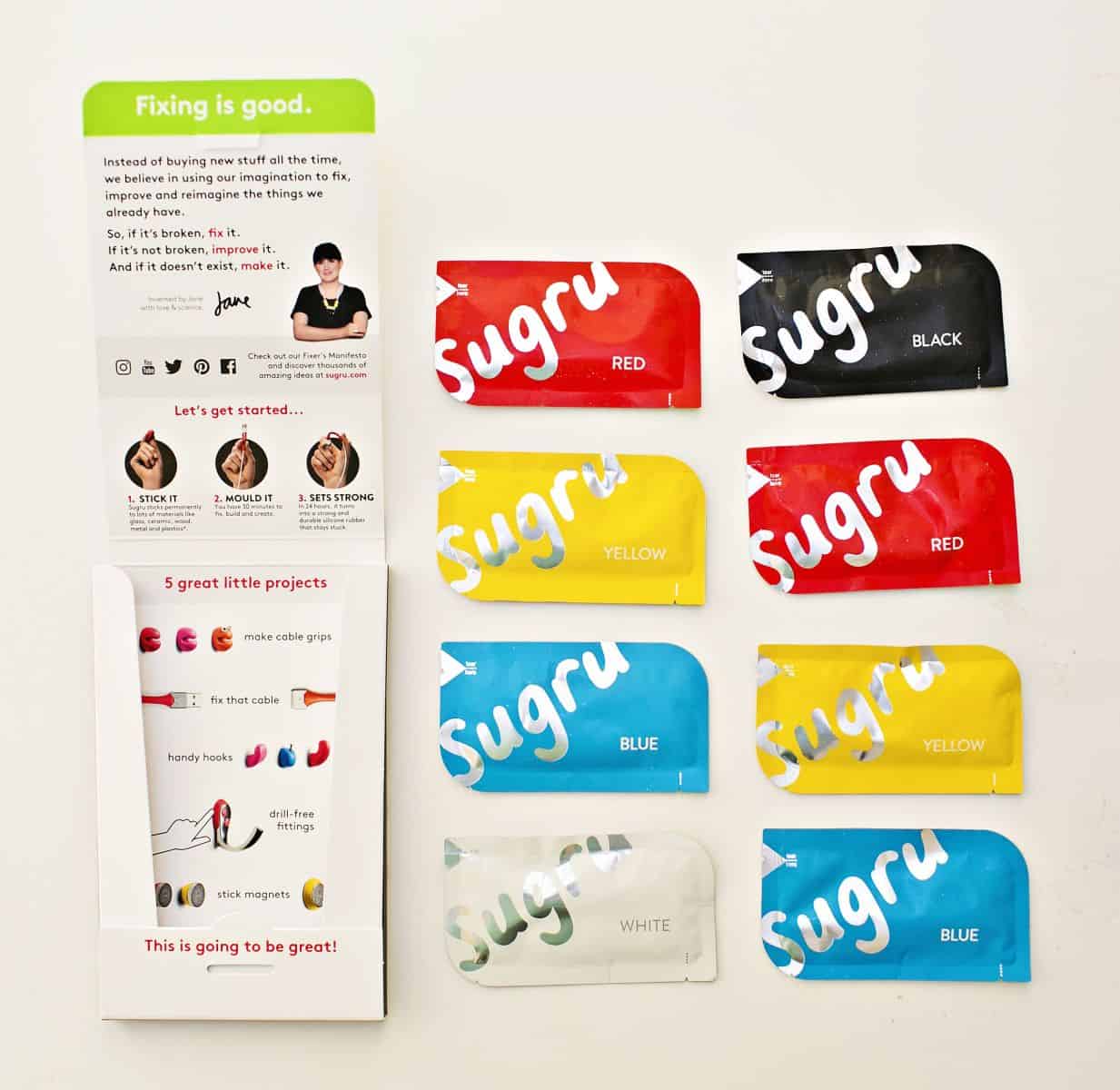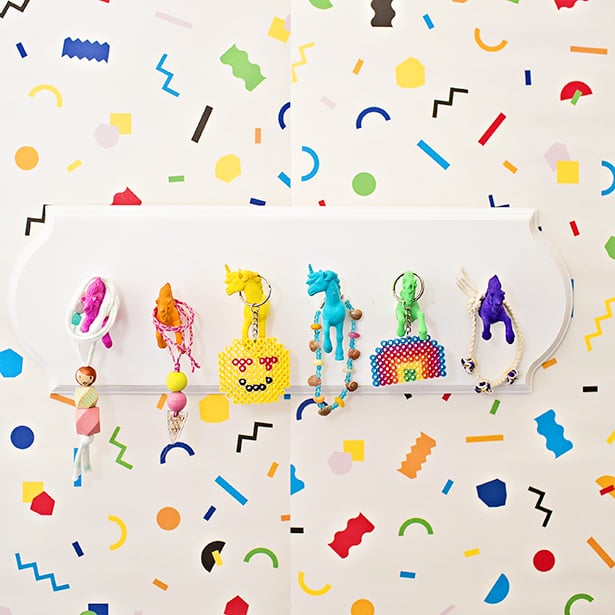 Sugru Mouldable Glue is like "magic glue" as my daughter calls it. With a similar texture to play dough, kids are easily able to mold the glue with their fingers and turn it into any shape. Sugru sticks to almost any surface – wood, ceramic, metal, glass, plaster, stone, most plastics and some fabrics. What's cool is that you can mold it into any shape and wait 24 hours as it hardens into a rubber that stays put.
It comes in lots of different colors all of which can be mixed to make any color you like!
Read more below on how we made these easy Unicorn Wall Hooks using Sugru and no tools, screws or "traditional" glue.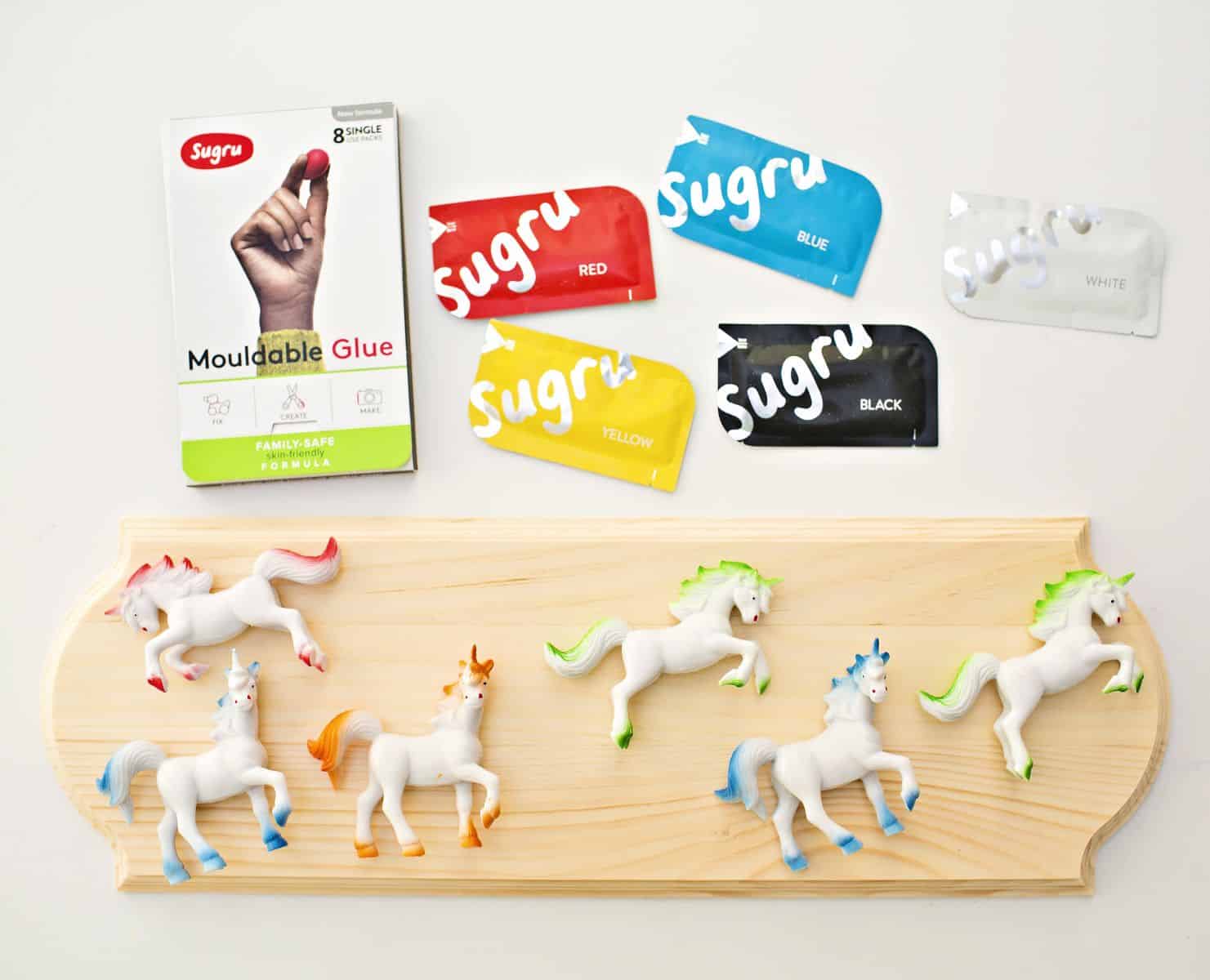 DIY Unicorn Wall Hooks – Materials:
– Plastic toy unicorns
– Wooden wall plaque
– Sugru Family Safe, Skin Friendly Mouldable Glue
– Hacksaw
– Cutting mat
– Acrylic Paint in rainbow colors
– White spray paint
– Clear spray finishing varnish (optional)
Instructions: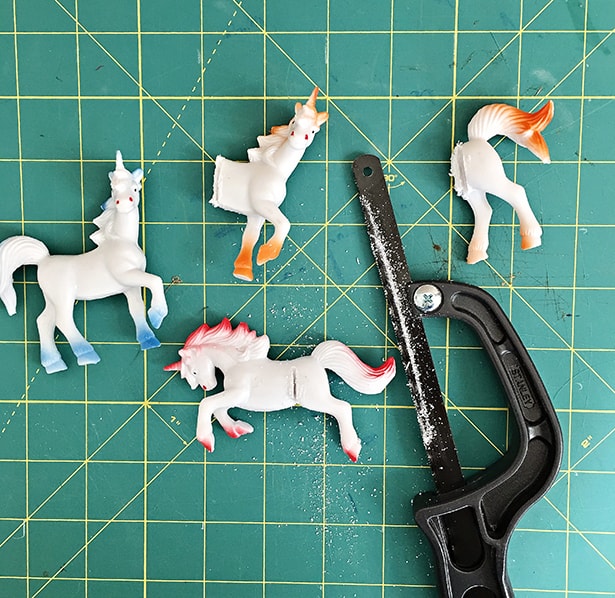 Step 1. Cut your plastic unicorn toys in half using a hacksaw (parent/adult only step). It helps to do this over a cutting mat.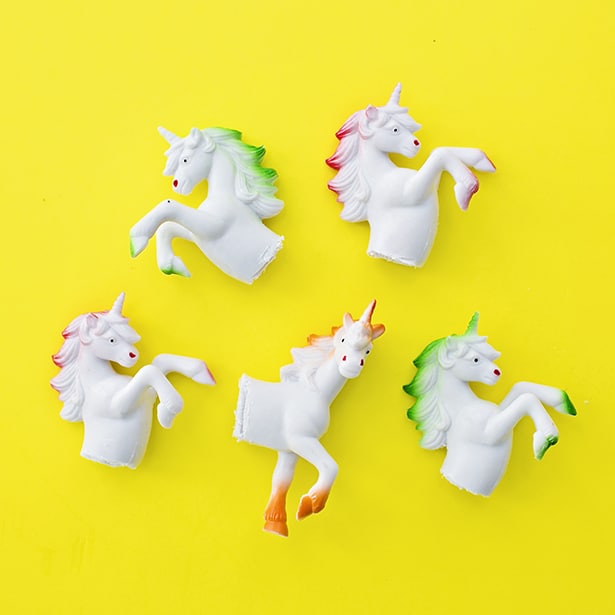 Step 2. In a well ventilated area, spray paint your wooden plaque white, giving it a couple of coats in between drying. Spray with a clear finishing spray varnish (optional) to prevent chips.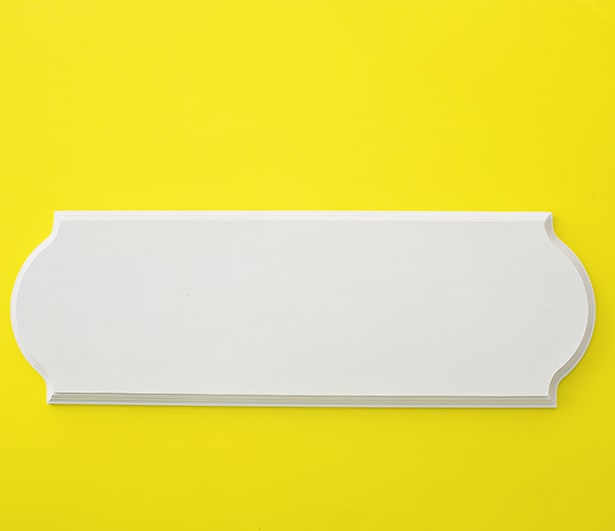 Step 3. Now you can have fun painting your unicorns. We laid them out over cardboard. My daughter added a bit of Sugru to hold them upright to paint. This was a great way to make them stand up and we let them dry this way for less than 45 minutes so were able to remove the Sugru before it started to harden. You can also save your Sugru for later and use Blu tack for this stage of course.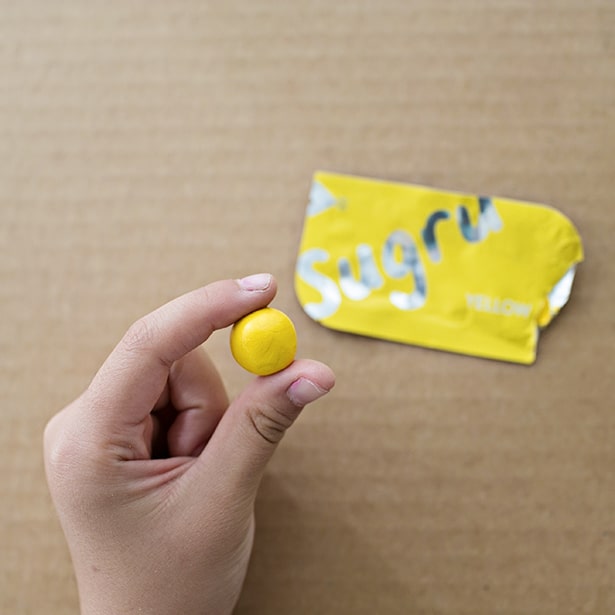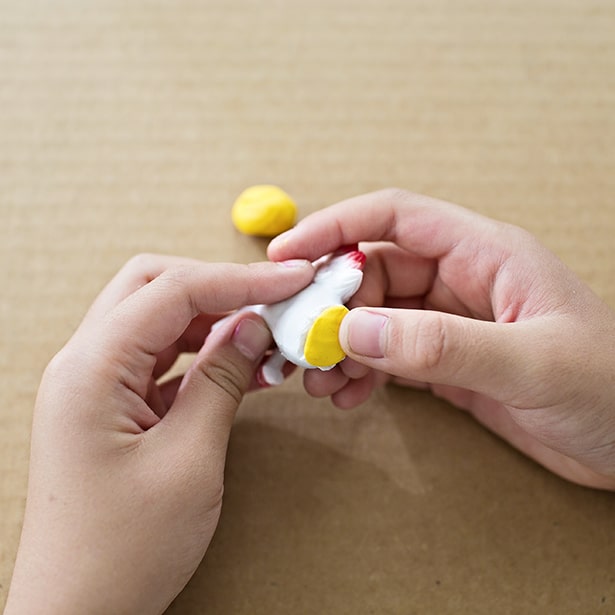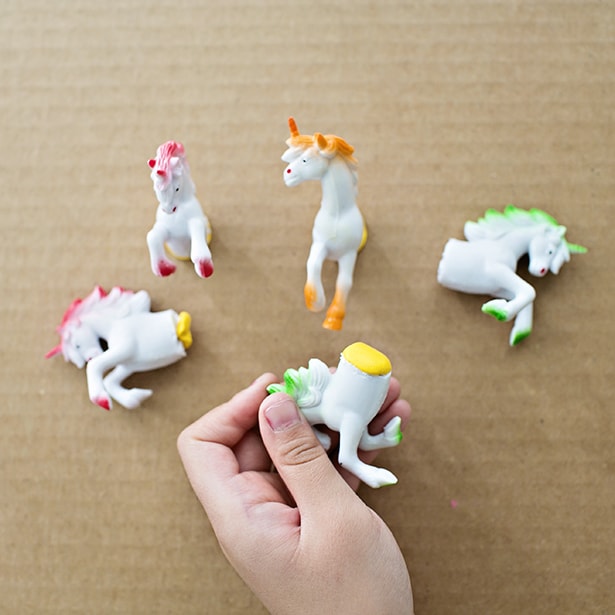 Simply start painting your unicorns one by one. Give them two coats if you'd like. After they are dried, remove the Sugru (which you can save for hanging the hooks or use for a different project) and spray with a clear varnish (optional) to preserve the paint.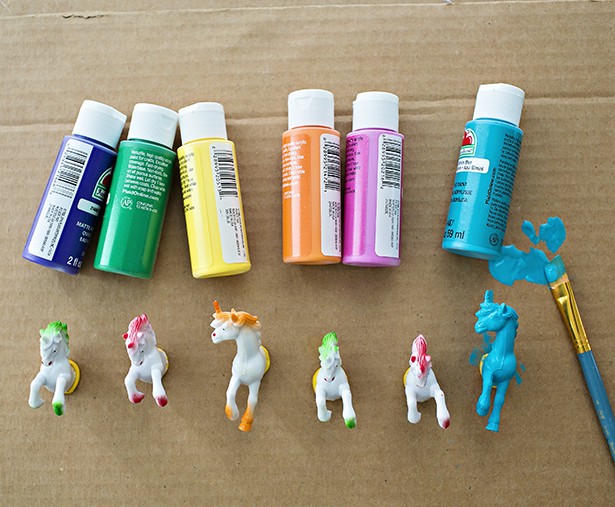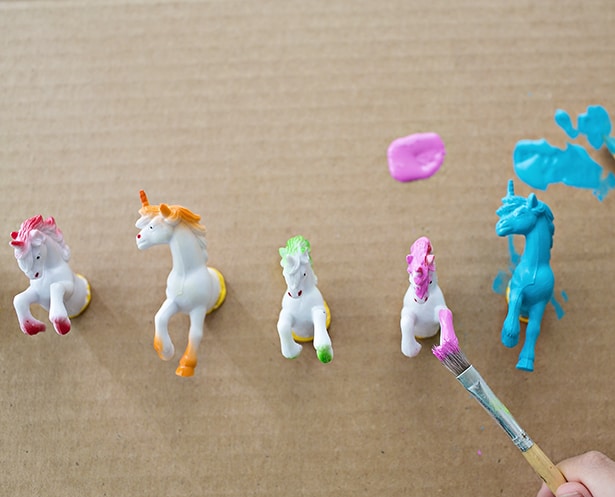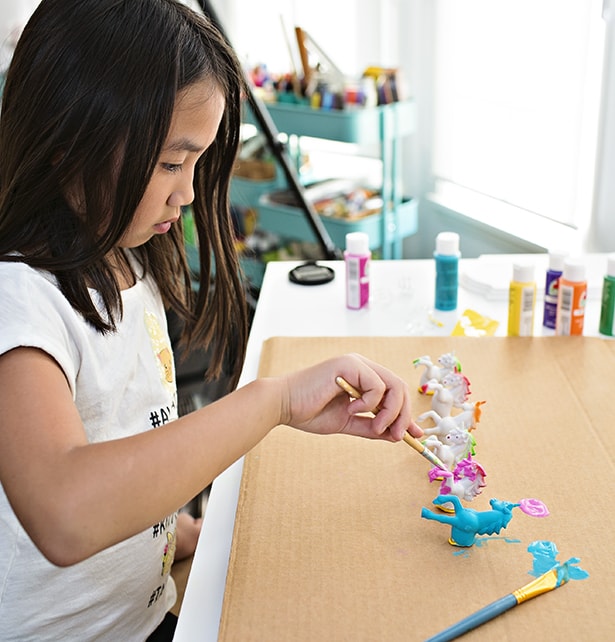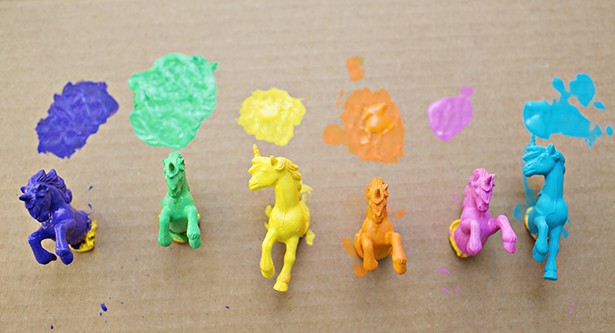 Step 4. After your unicorns are fully dried, you'll want to add more fresh Sugru to the back and stick them on your wooden plaque.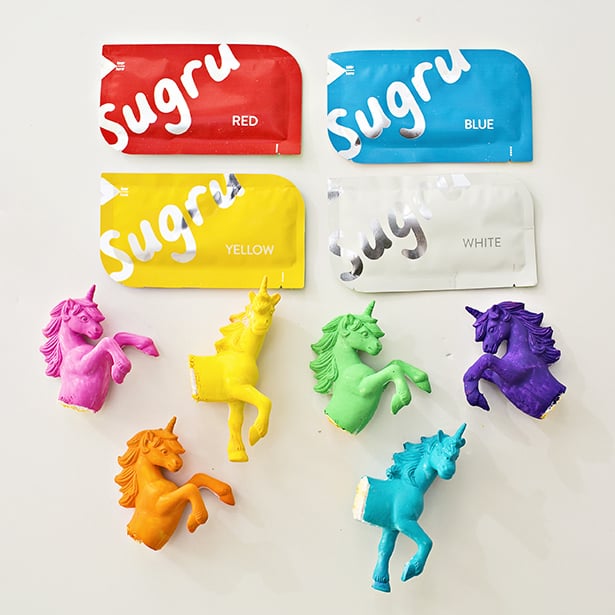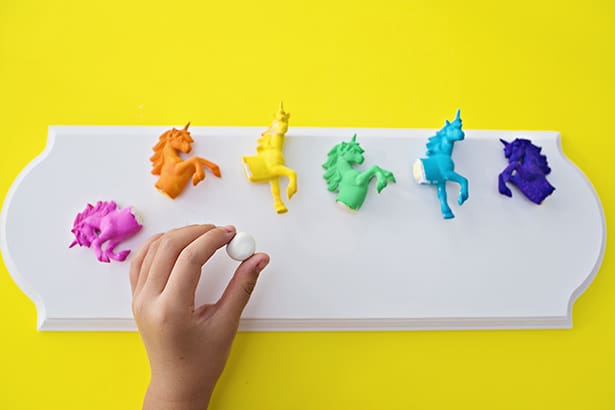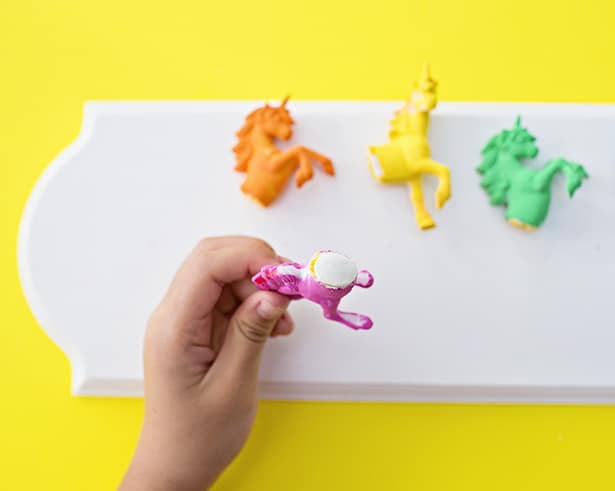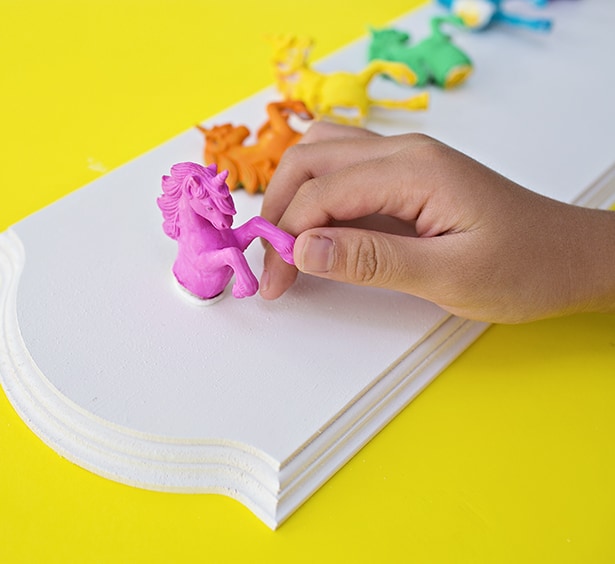 Step 5. Allow your unicorns to set for 24 hours so they stick firmly to the wooden plaque. Then you are ready to "hang" it on the wall with, you guessed it, more Sugru. See, we promised no tools or screws. We added Sugru to the four corners, one package per corner, to ensure the plaque would stay firmly on the wall.
Sugru can also be removed with a knife so if you ever tire of unicorns, you can change your hooks pretty easily.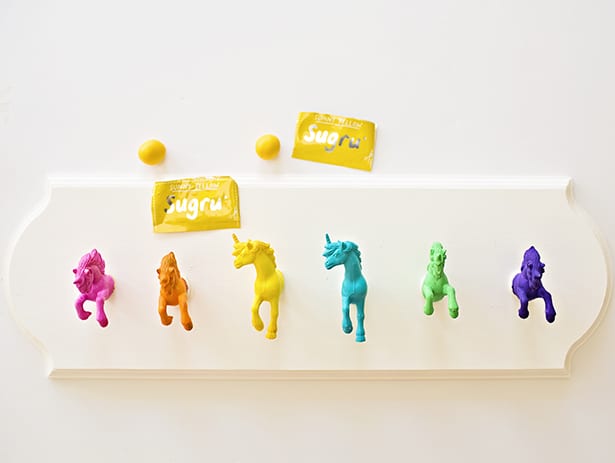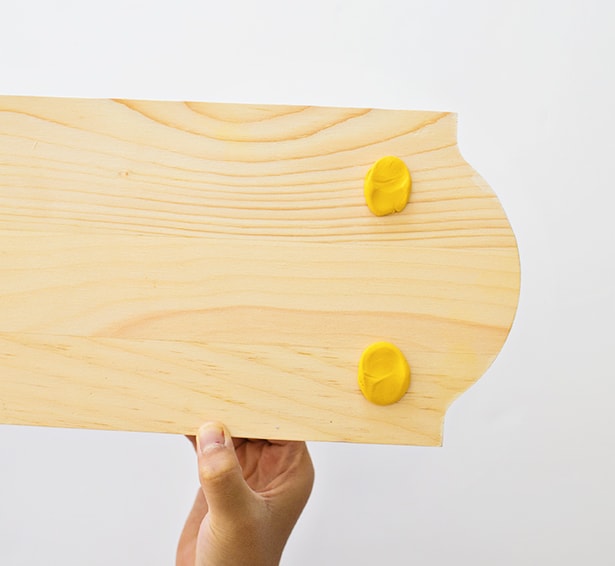 Press your wooden plaque firmly to your wall. What helps is adding removable masking/painter's tape around the plaque to keep it secure. Let it "cure" overnight for 24 hours before removing the painter's tape.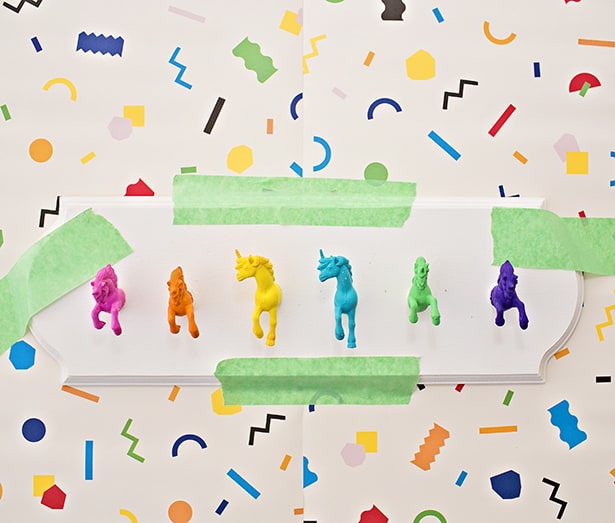 Once you remove your tape, enjoy your new, colorful Unicorn Wall Hooks! My daughter immediately hung up her favorite accessories, bracelets and necklaces.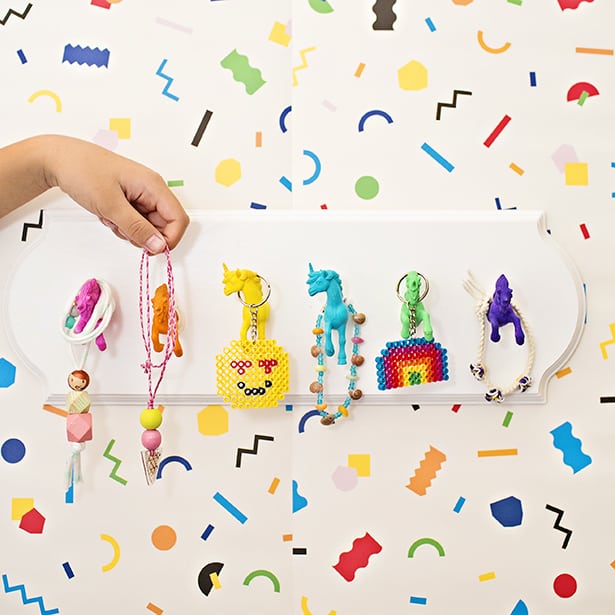 Tip: Sugru recommends attaching and hanging objects that weigh up to 2 kg (4.4 lbs) so this project is ideal for hanging pretty jewelry and very light items rather than heavy school bags and coats.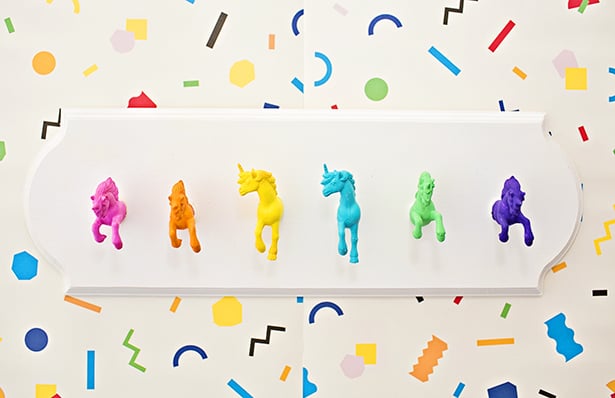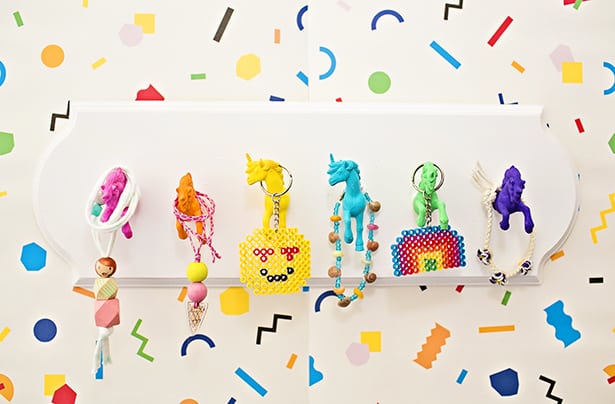 Have you ever tried making your own wall hooks before?
Be sure to sign up to the Sugru newsletter here to receive a 10% discount on your order.
______________________________________________________________________________________________________
Disclosure: Some of the links in the post above are "affiliate links." This means if you click on the link and purchase the item, we will receive a small affiliate commission. Regardless, we give our promise that we only recommend products or services we would use personally and believe will add values to our readers.