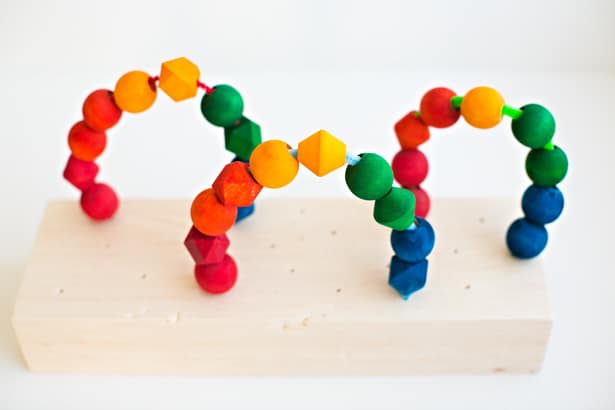 Rainbows
are so cheerful and seem to make anyone smile so why not encourage kids to make their own rainbows? This easy and colorful wooden bead toy requires no tools and is simple to make. Kids will love threading the rainbow beads through pipe cleaners in this fun toy that encourages practicing those fine motor skills!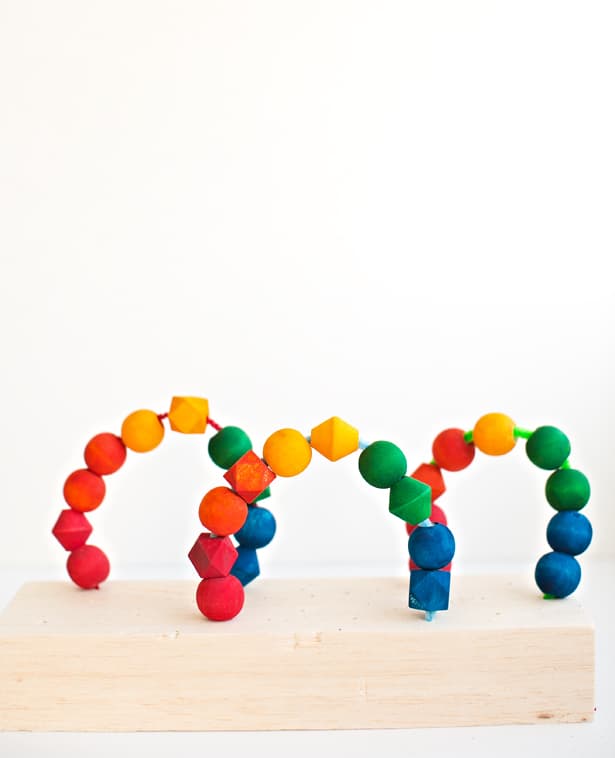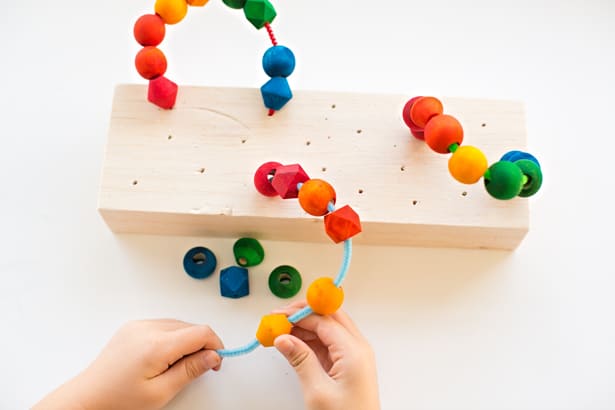 Rainbow Wooden Bead Toy – Materials:
– Pipe cleaners
– Food coloring
– Something sharp like a pencil, nail or screwdriver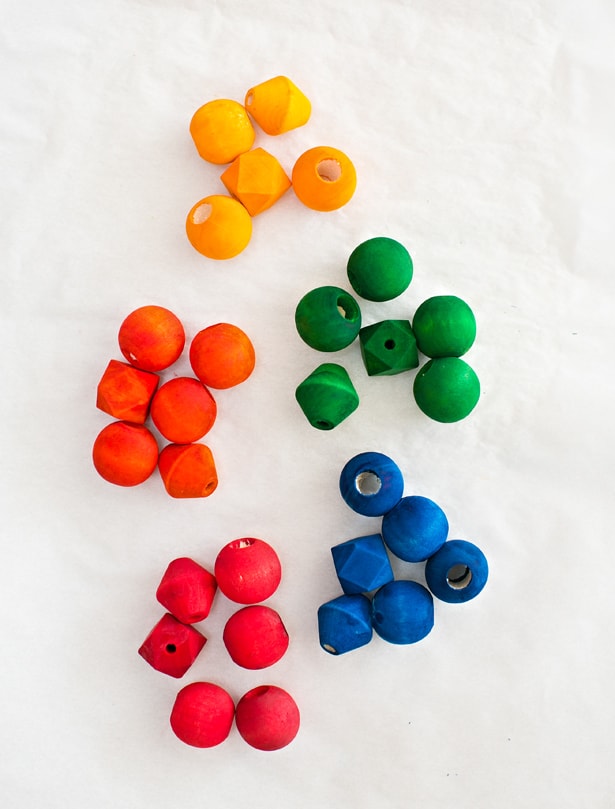 Step 1. First color your beads. We found a super easy and mess free way is to place beads in plastic sandwich bags and add drops of food coloring inside. Then rub the beads to absorb the colors and leave them in the bag until all the colors are absorbed. You get vibrant colors that way and can "paint" a lot of beads all at once.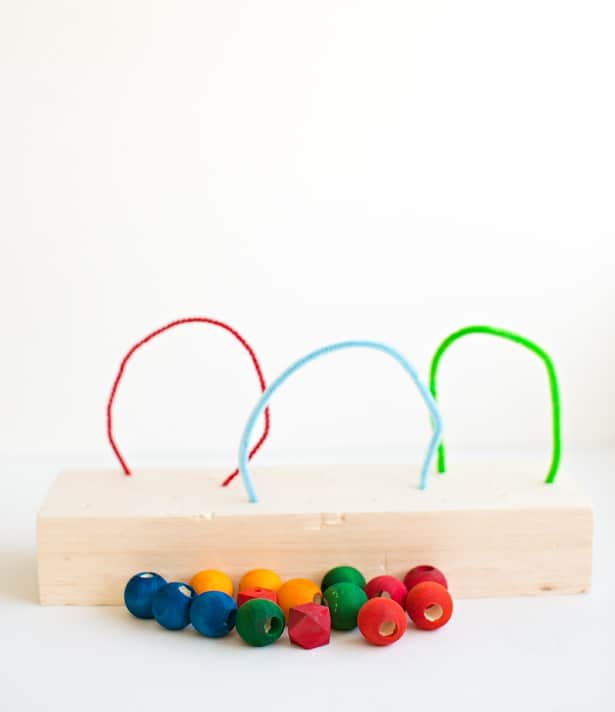 Step 2. Decide where you want your rainbows on the wooden block and puncture holes in the right places with a sharp pencil, screwdriver, nail or anything sharp. The balsa wood block is soft so you'll find that you won't need to exert a lot of pressure to do this. You don't need the hole to be super deep, just enough for the pipe cleaner to go down.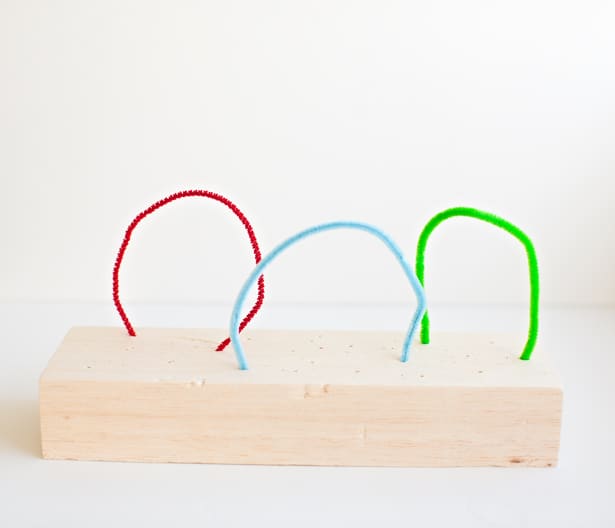 Step 3. Start threading in a rainbow pattern! My kids had fun with this part and it's a great way to practice those fine motor skills.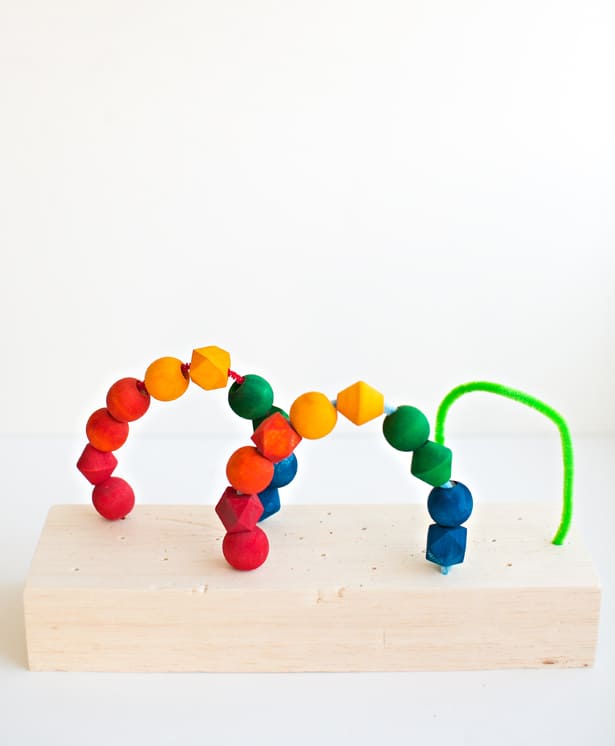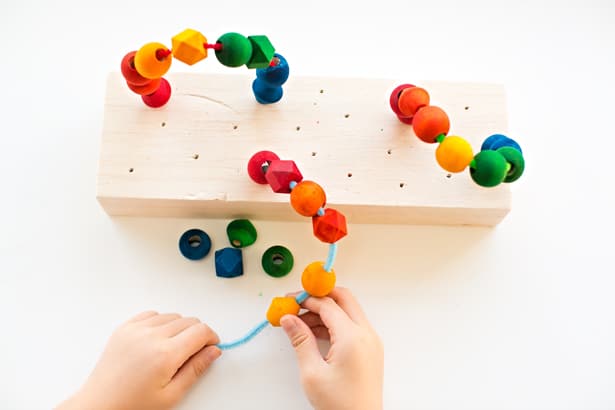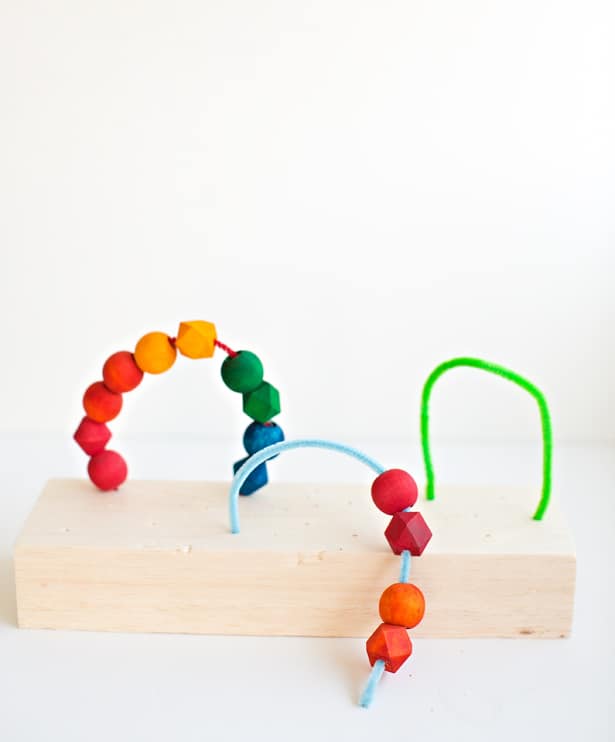 When you're done you have a beautiful beaded toy to look at that's a colorful display. You can always unthread and start over again to make as many rainbows as you'd like!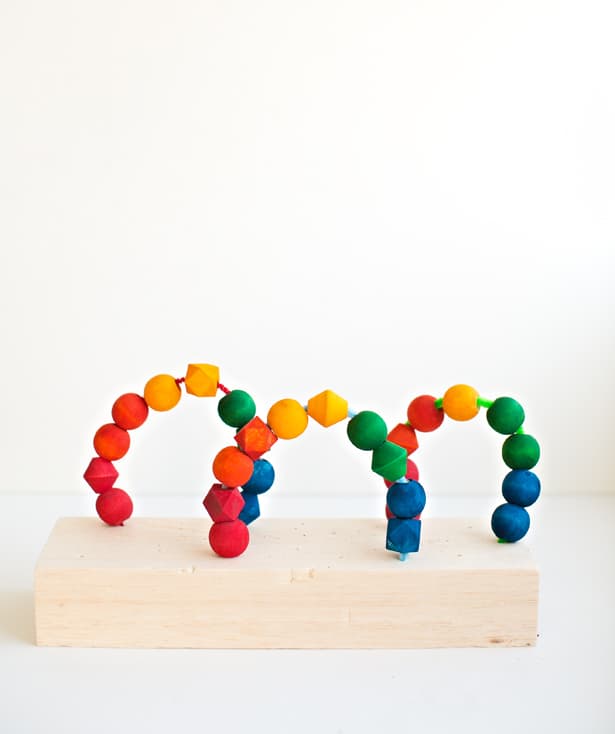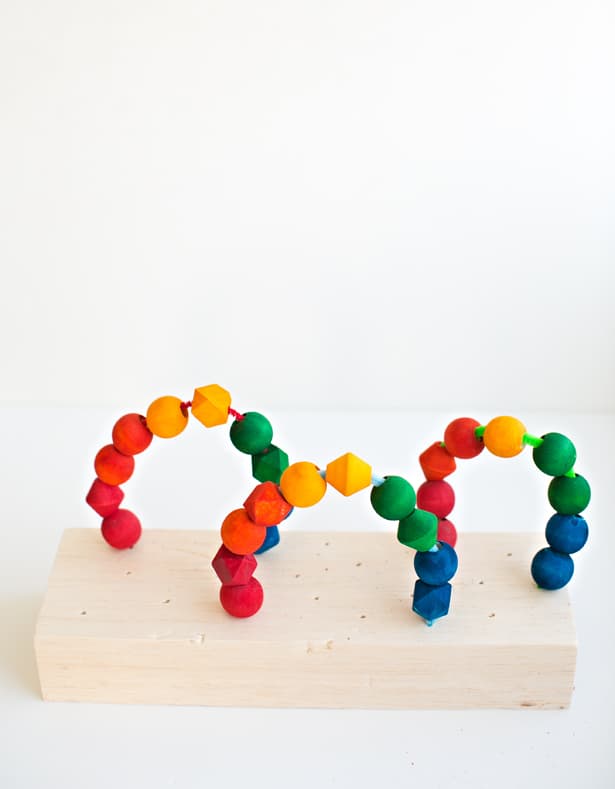 What are your favorite rainbow activities? Check out our favorite rainbow science projects and rainbow art projects!
We also love these beaded wire sculptures from our friends over at Babble Babble Do!
______________________________________________________________________________________________________

Disclosure: Some of the links in the post above are "affiliate links." This means if you click on the link and purchase the item, we will receive a small affiliate commission. Regardless, we give our promise that we only recommend products or services we would use personally and believe will add values to our readers.