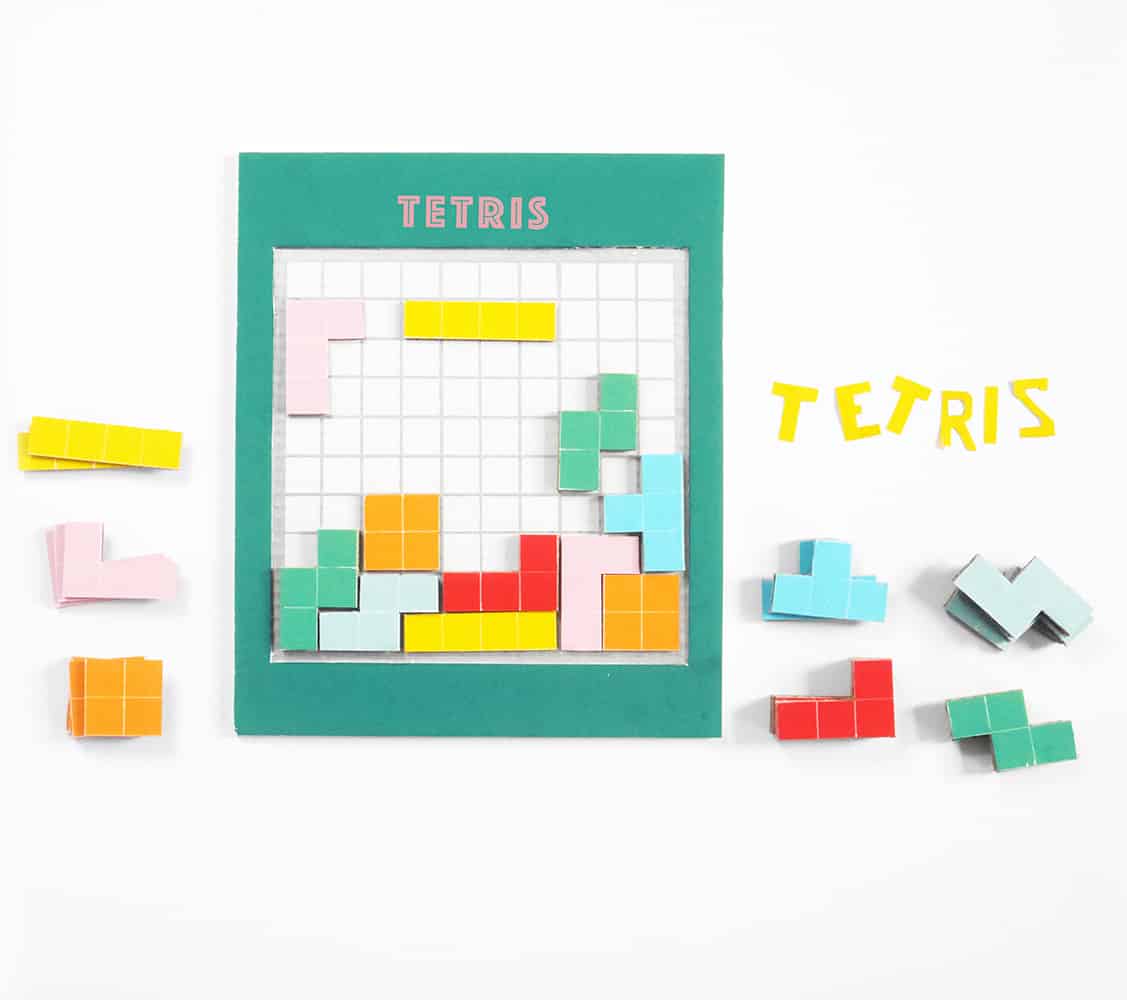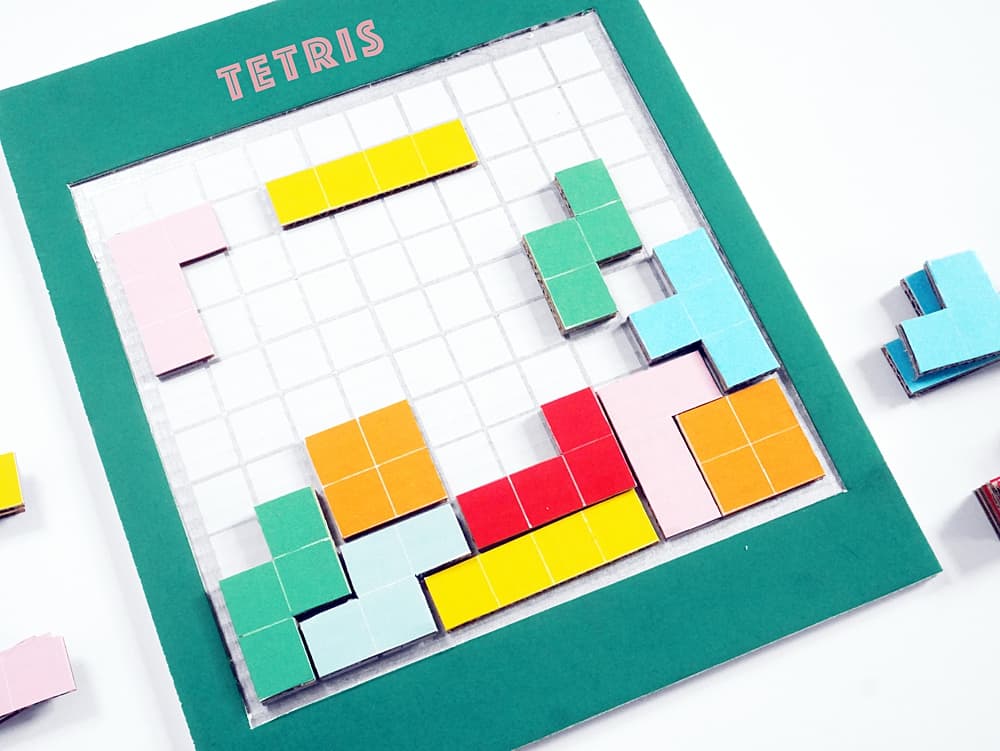 Here's a classic iconic game that's a blast from the past you can easily recreate at home with the kids! This DIY Cardboard Tetris Game is not only a fun handmade toy, but also a neat recycled craft and mind-bending puzzle to get those brain cells moving. This is one clever way to shift the kids' interest from screentime to good old-fashioned play using cardboard!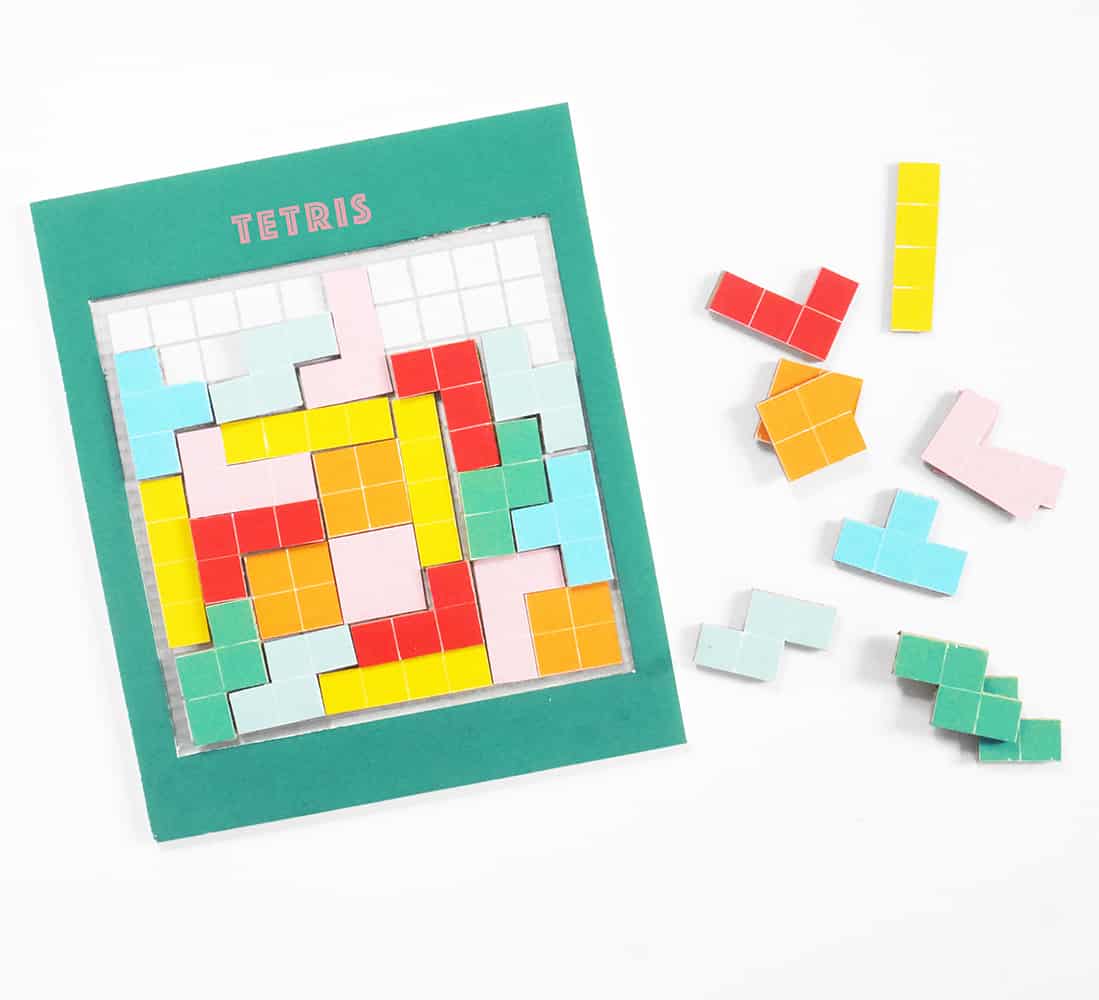 DIY CARDBOARD TETRIS GAME – MATERIALS:
* cardboard of any kind (mine was a mix of few boxes)
* colored foam board (can be non-colored too)
* colored construction papers
* glue
* ruler
* scissors & cutter
* pen
* white marker or any colorful marker
* Letter stickers (optional)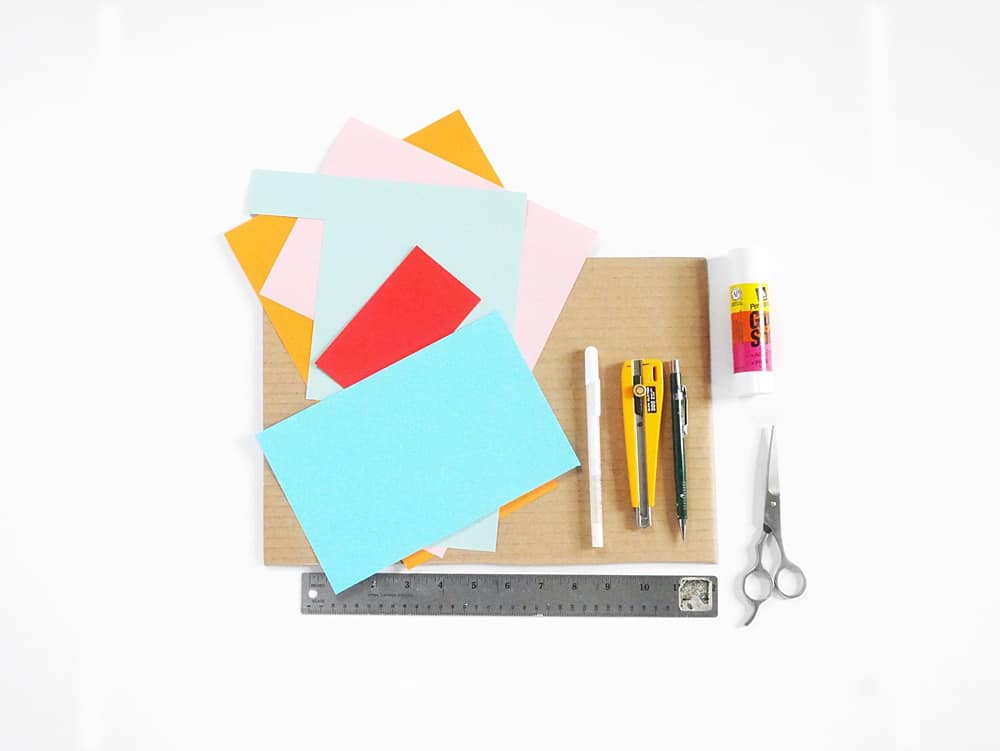 INSTRUCTIONS:
1. Draw and cut a rectangle piece of foam board (mine is 10″x12″); inside that rectangle draw a square shape (around 8″x8″), then cut it. Now cut out of your cardboard a square with the same dimensions as the one you just cut.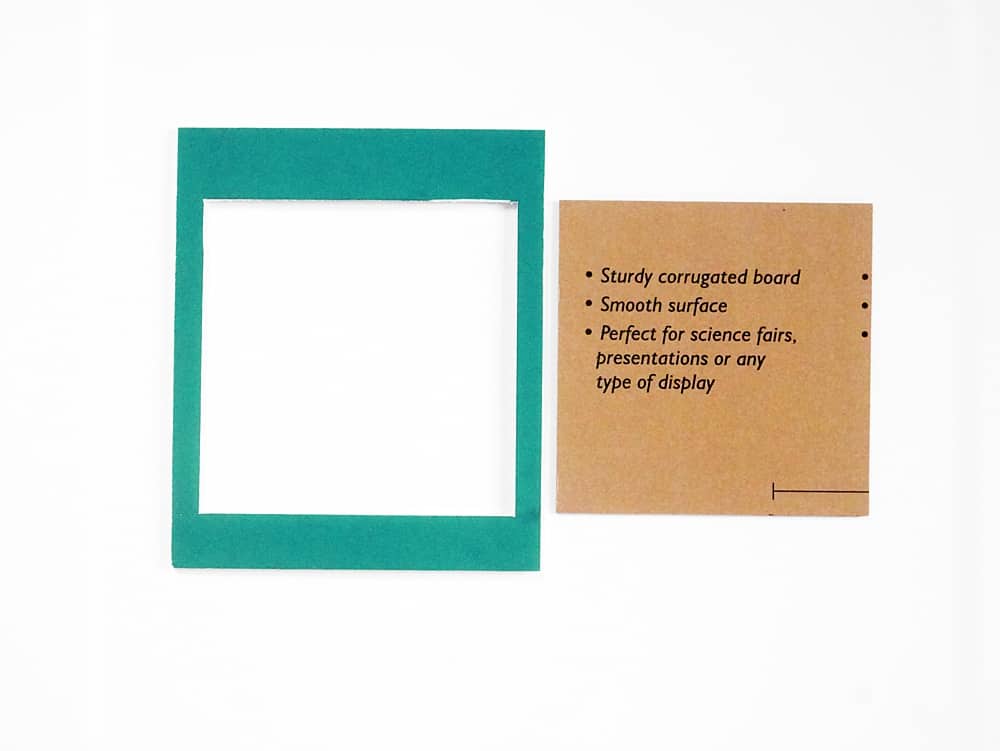 2. On your square cardboard draw a grid 10 squares vertically and by 10 horizontally.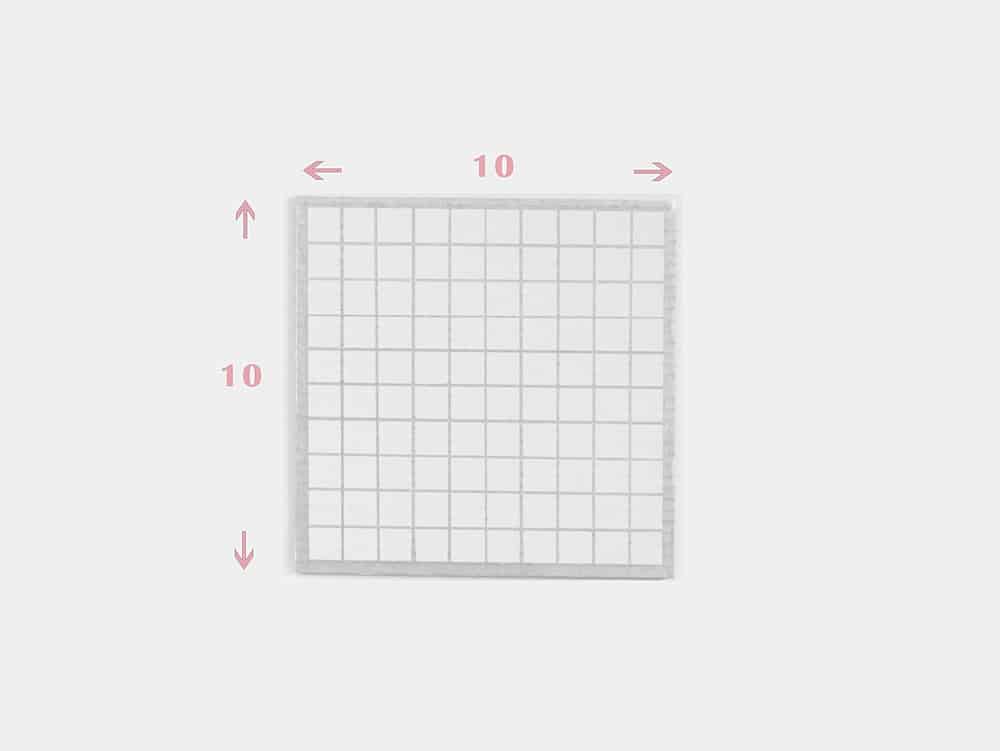 3. Now assemble your cardboard grid to your foam board. It should fit. Cut some letters and glue them to your game board. You can used letter stickers. Set aside.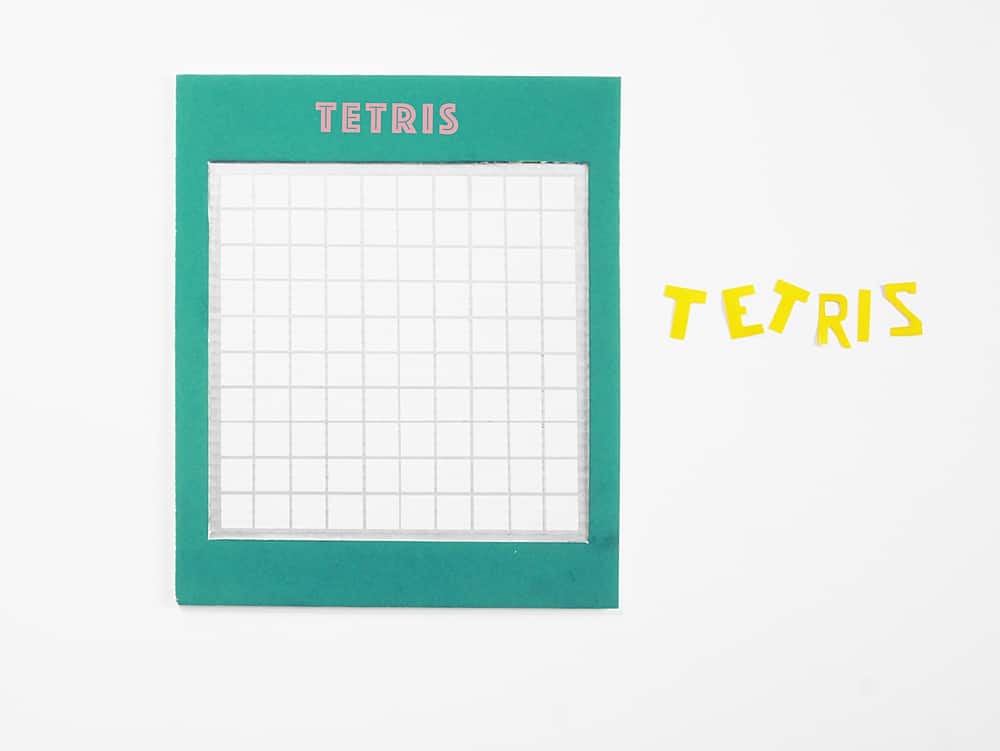 4. Out of your colored construction papers draw grids, same measurements as the one you drew for your square board. 1 color for 1 specific shape. Use your white pen if you want to draw your grids. Glue your grids on cardboard, allow to dry.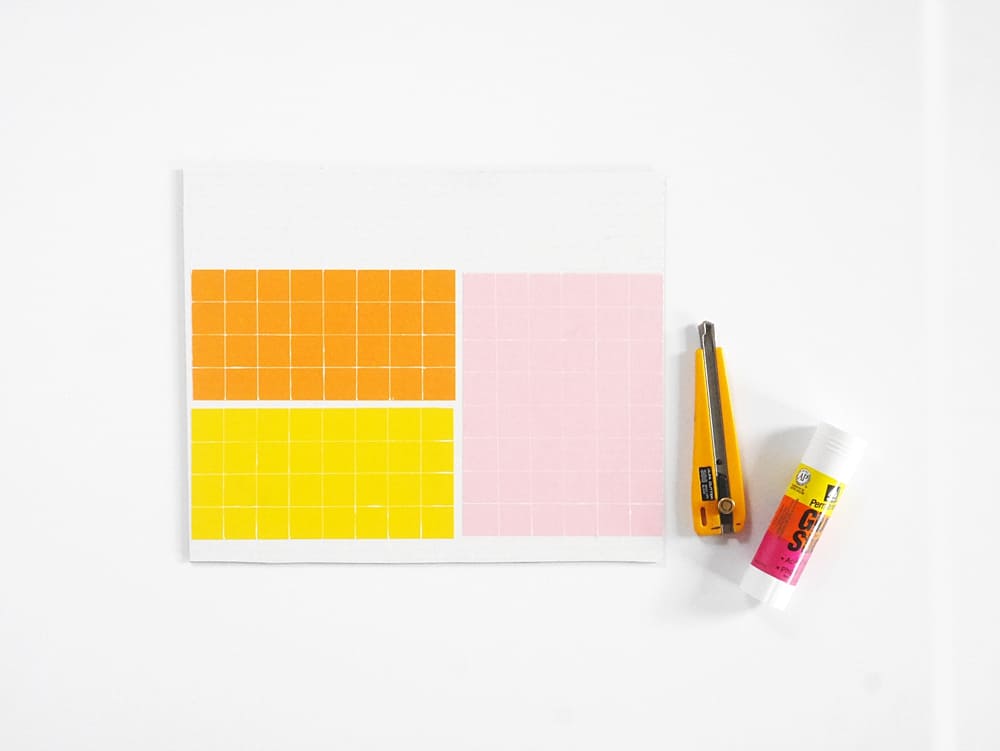 5. Now cutting time! Cut some shapes: red grid will be squares; pink will be rectangles; blue will be L shape etc. When you are done cutting, you are ready to play!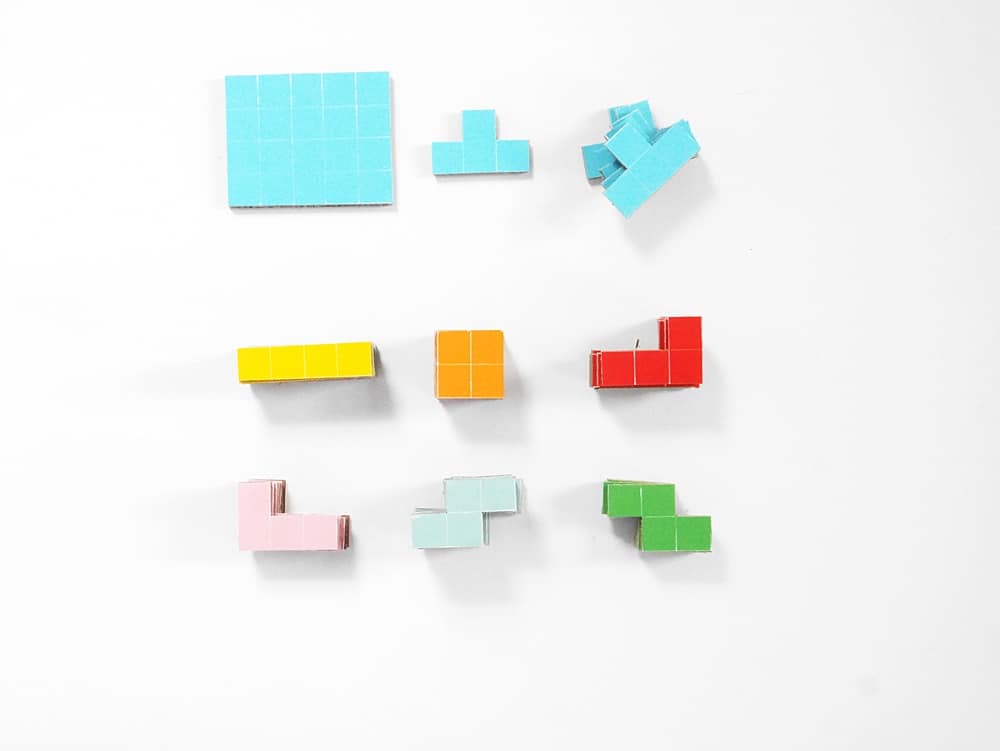 6. How to play: put all the shapes in a bowl or bag and pick one; put it on your board. Keep going until you fill all the space on your game board.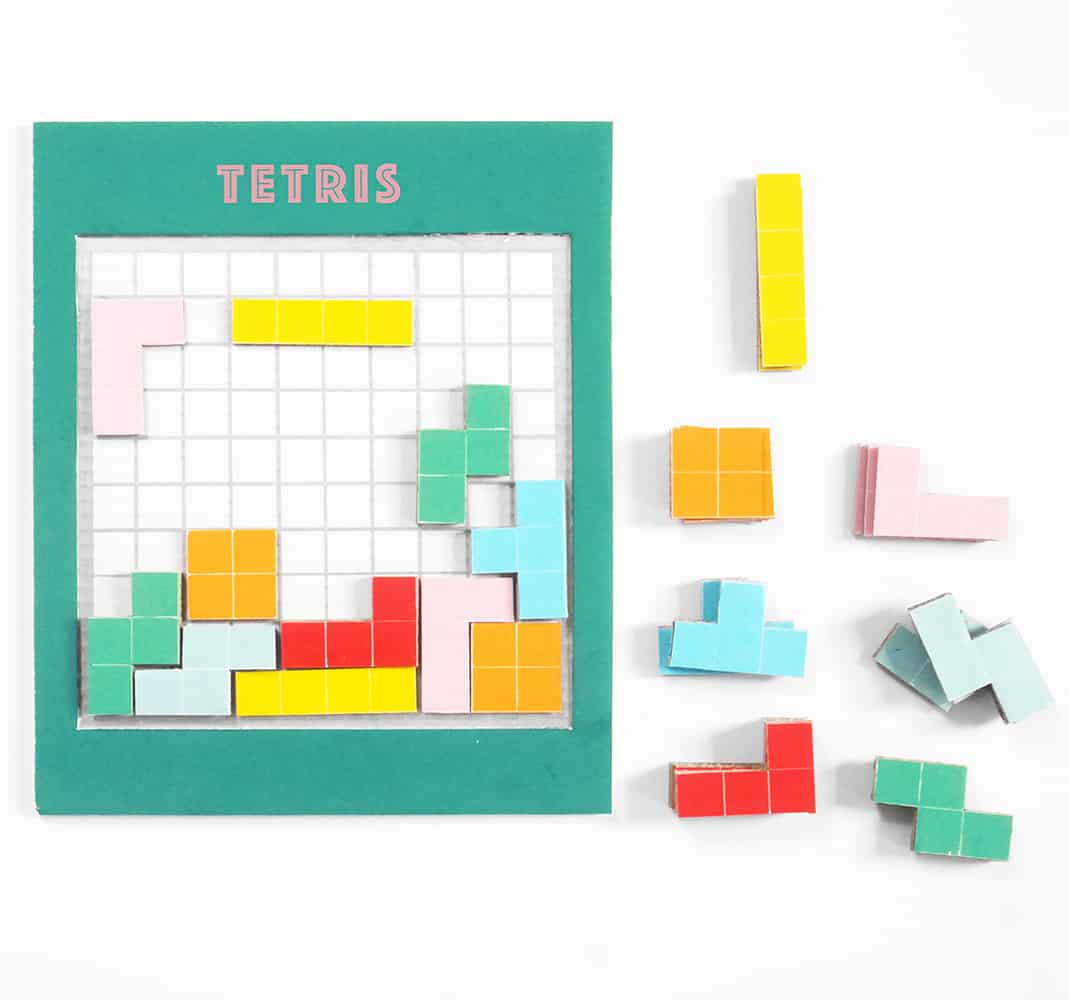 Did you play Tetris when you were a kid? Check out more fun cardboard toys turned into kids' crafts!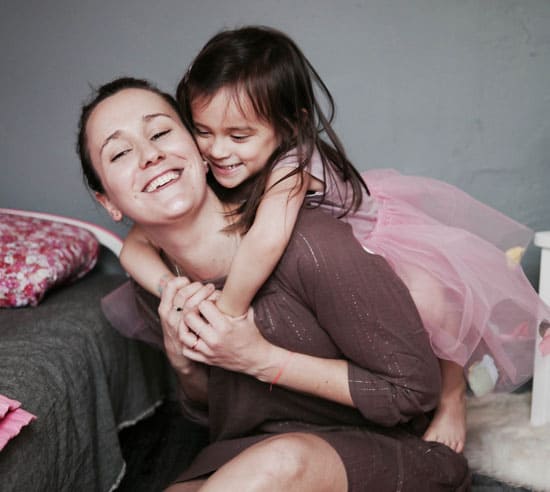 Marie-Laure, is an Architect first, a mom of two, but also a Do It Yourself kind of girl. She LOVES CRAFTING. Her blog La Maison de Loulou is a piece of her with simple and fun crafts, ideas, projects, and activities to do with your kids at anytime. Her children Louise and Roman are her inspiration and all the DIY's are made for them to have fun. Toys, games, costumes..she loves exploring the kids world with her own twist.
___________________________________________________________________________________________________________
Disclosure: Some of the links in the post above are "affiliate links." This means if you click on the link and purchase the item, we will receive a small affiliate commission. Regardless, we give our promise that we only recommend products or services we would use personally and believe will add values to our readers.