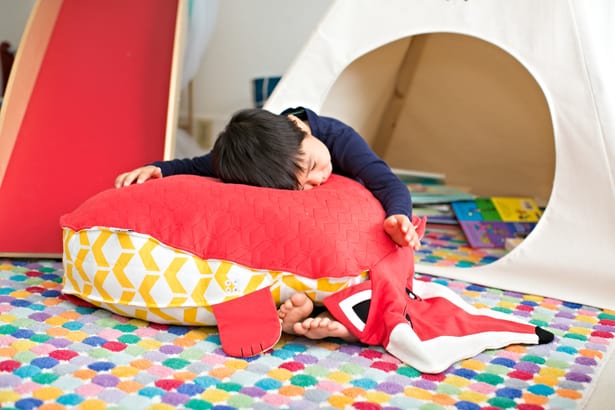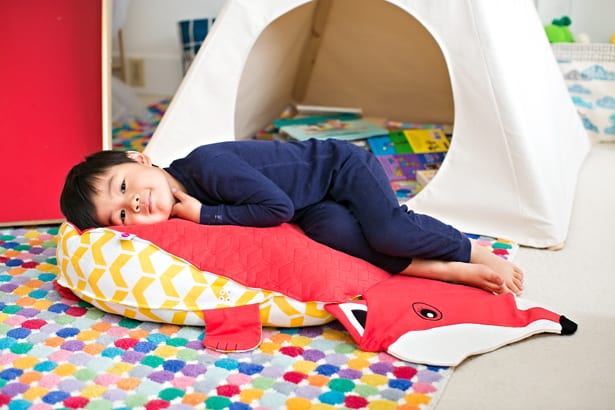 Babies grow up quick into toddlers and little kids so when choosing products to buy for my kids I look for function, versatility and of course anything that adds a cute decor to the room is a bonus.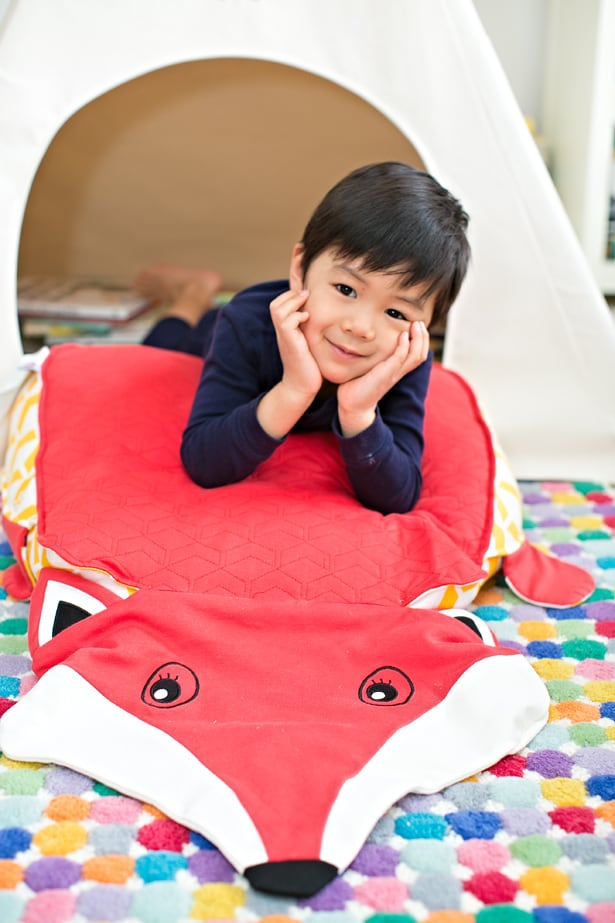 We love the Peripop playmats from Oribel which grow with your little ones and offer up lots of cute benefits. These adorable soft cotton mats come in playful animal designs in bright and fun modern fabrics featuring a fox, panda, tiger, bear and lamb.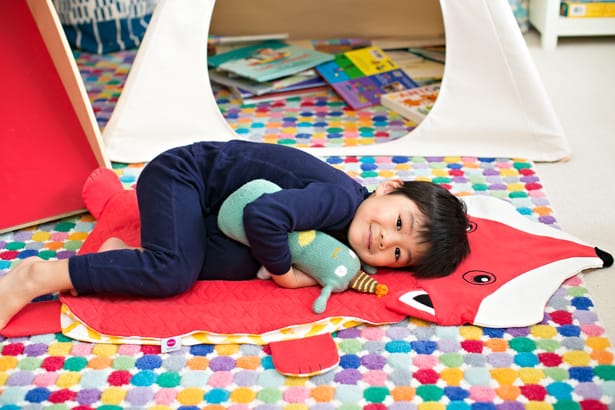 We recently got to try the Fox playmat which my kids immediately nicknamed "Mr. Foxey." What's cool is that these mats offer multiple functions for play – keep it flat as a soft covering for baby to lie on, or open up the large zipper to stuff it with blankets and toys to turn it into a cushion, pillow or storage. You can even use it as a blanket for strollers – the head folds over the stroller bar to keep it from slipping.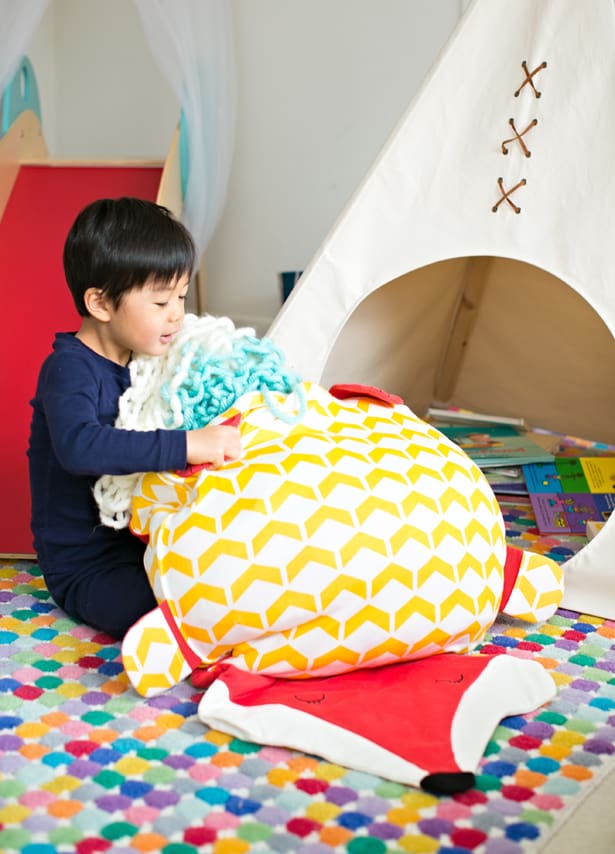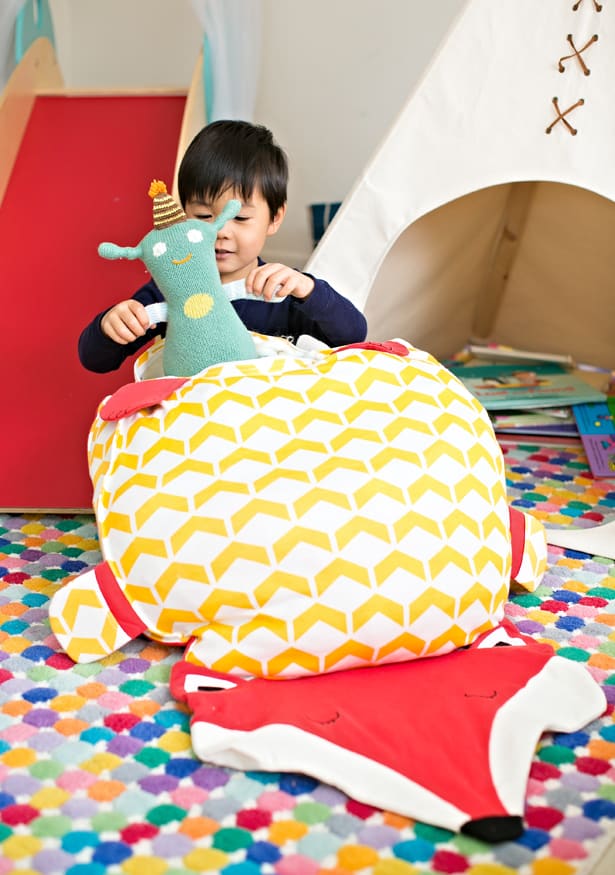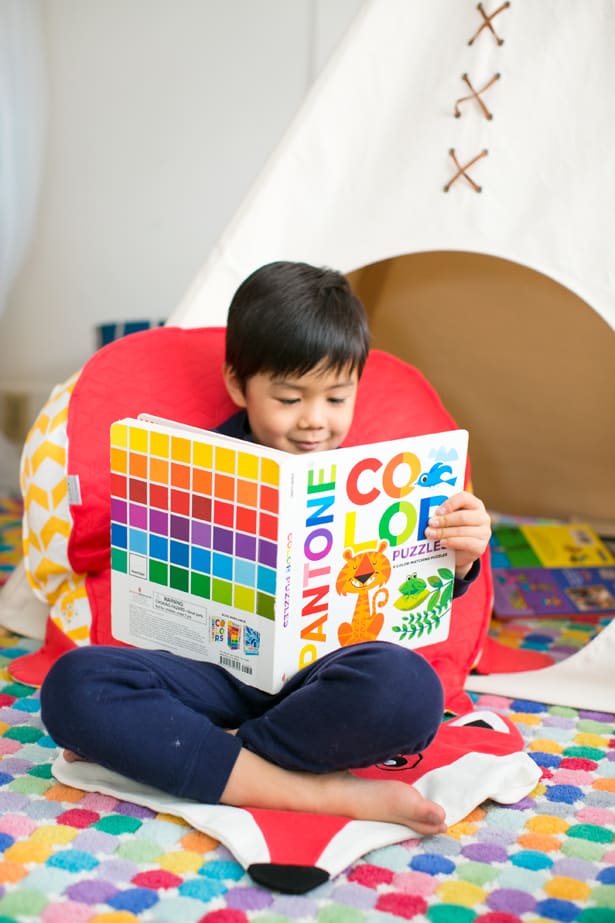 The reversible patterns on both sides are bright, colorful and appealing for kids.
These would make a wonderful gift for a baby who's about to get mobile with playful uses that will grow along with each important stage. Although my son is 4, he had a ton of fun stuffing Foxey with his favorite blankets and toys, using it as a cushy pillow for reading, sliding down it, and just giving it lots of cuddles.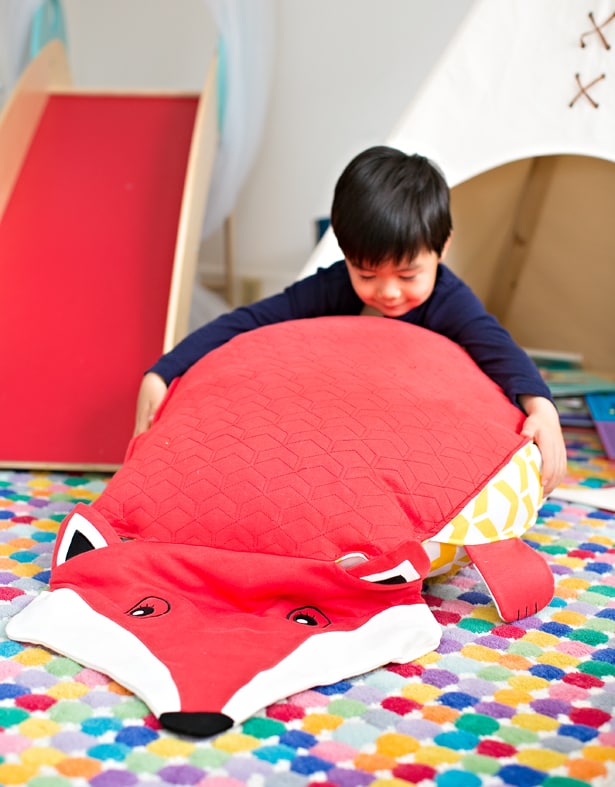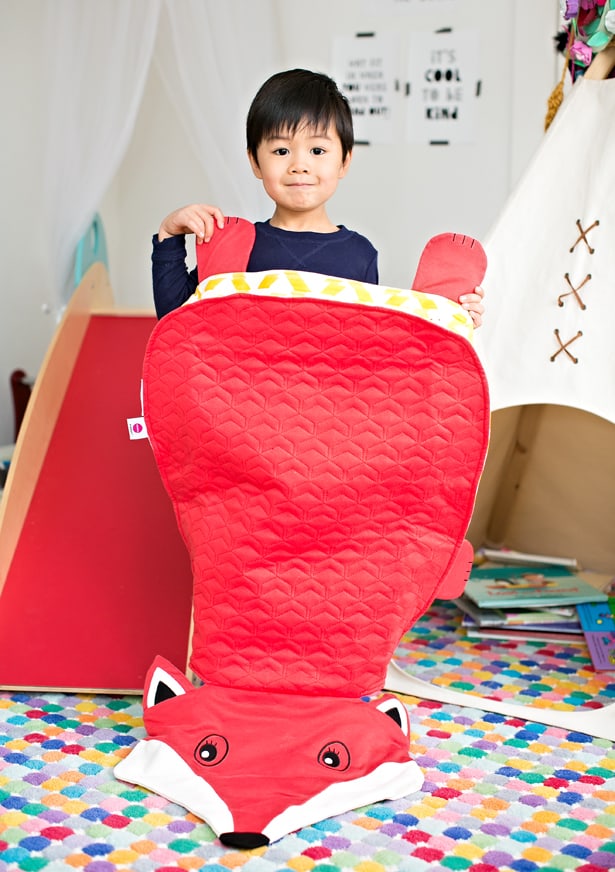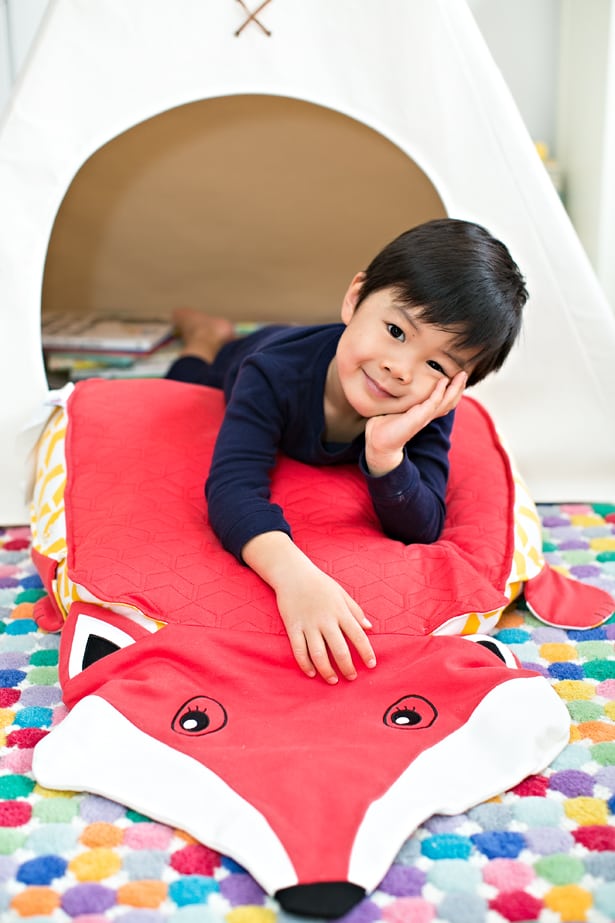 Check out all the fun Peripop designs on Oribel's website.
Thank you Oribel for sending me a playmat for review! All opinions expressed are my own.