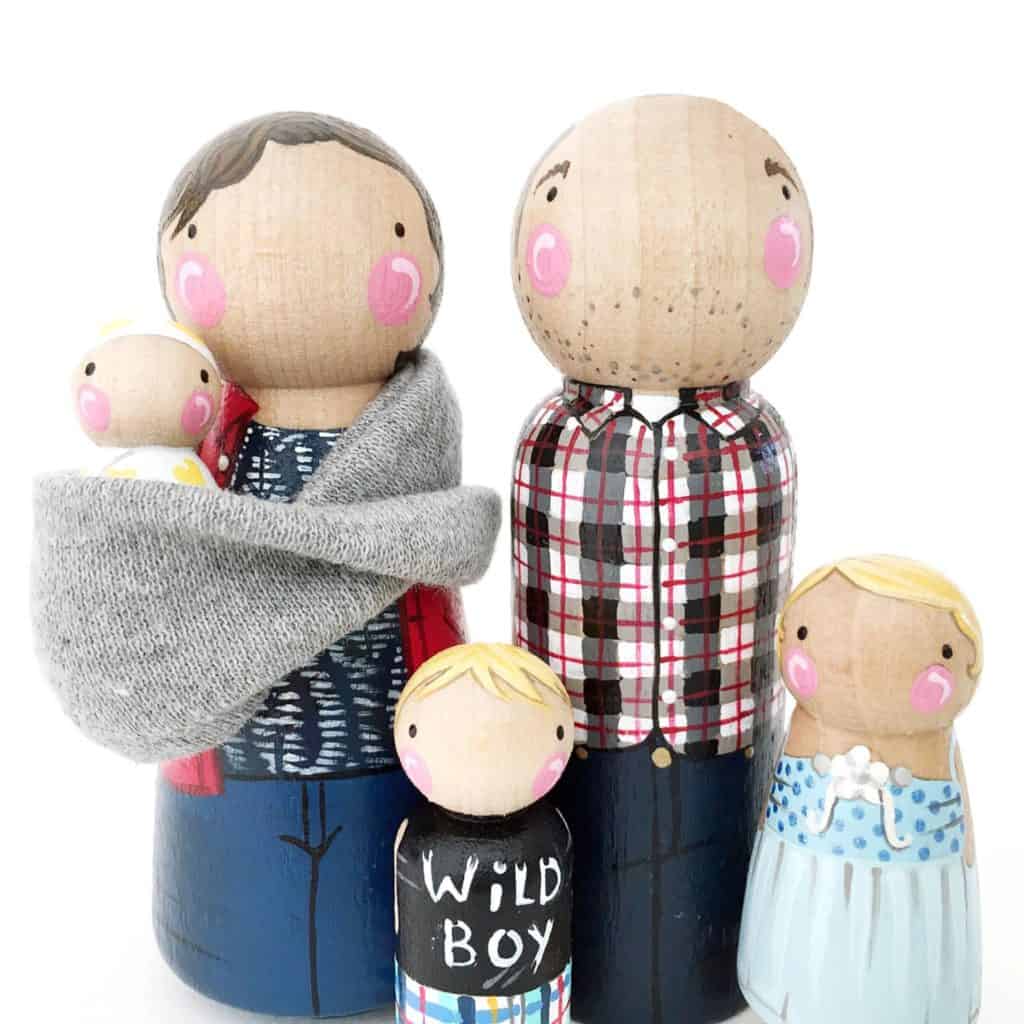 Photo credit: Peg and Plum
No gift makes mom smile like a family portrait. Immortalizing your beautiful family with a perfect likeness to display in your home is the perfect family gift. Now, imagine an adorable doll portrait version of your family.
That's just what Peg and Plum do with their custom peg doll families. These wooden dolls are a different way to show off your cute family in your home. Adorable custom wooden peg dolls are made in your family's own likeness, from your outfits to hairstyles, and all the little details that make your family unique.
The designers take the utmost care in creating your custom peg doll family. Dolls are not created for your family without a conversation with the designer asking the right questions to make sure your creations absolutely reflect your family.
Look through some of creations on her shop to understand just how unique every design is.
Unfortunately as of this listing, Mother's Day is full and there is a few week's wait time for orders, but remember Father's Day is around the corner (dads love the peg doll families too).
These also make great gifts for birthdays, or just because. These dolls are sure to be a memento that your family will love and cherish for years to come.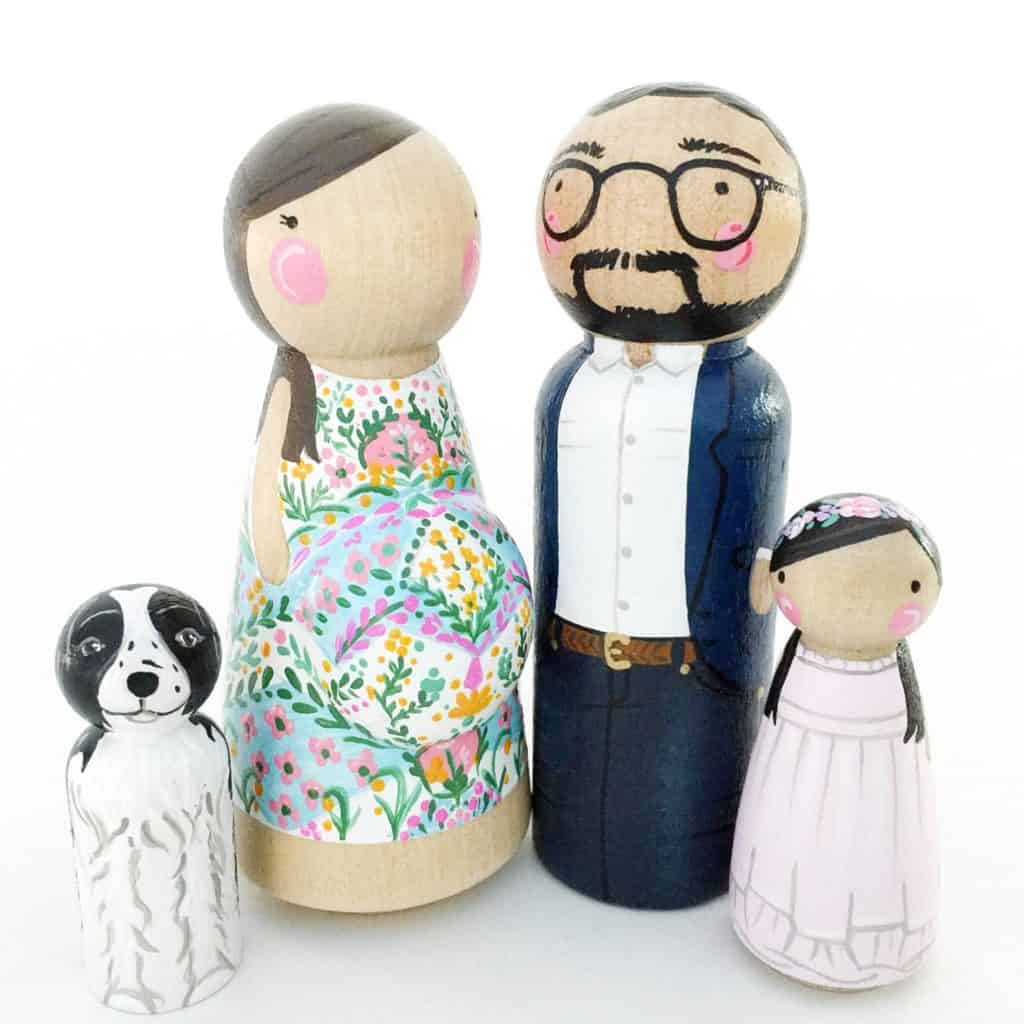 Photo credit: Peg and Plum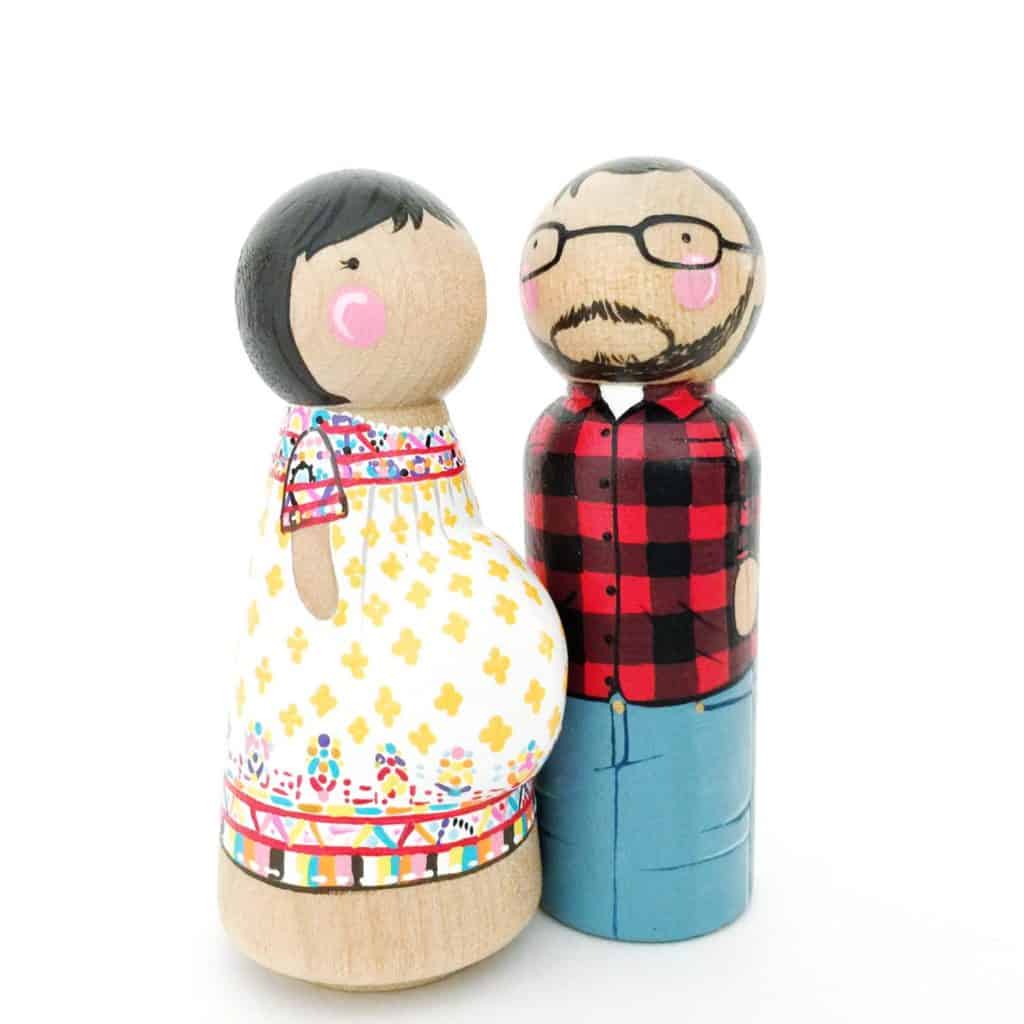 Photo credit: Peg and Plum
______________________________________________________________________________________________________
Disclosure: Some of the links in the post above are "affiliate links." This means if you click on the link and purchase the item, we will receive a small affiliate commission. Regardless, we give our promise that we only recommend products or services we would use personally and believe will add values to our readers.