Building toys from recycled materials is one thing we're passionate about. We're constantly amazed by what you can make with common everyday items like
paper tubes
or
recycled materials
around the home.
Play From Scratch is also passionate about ways to make it easy for kids to create. Their YOXO recyclable building kits provide all the elements you need for open-ended play, building imagination and creativity, with a focus on sustainability.
The basis of each kit includes Y, X and O links made of soy-based inks and YOXO cores made of recyclable fiber that configure in multiple ways to join cardboard parts together, like paper tubes.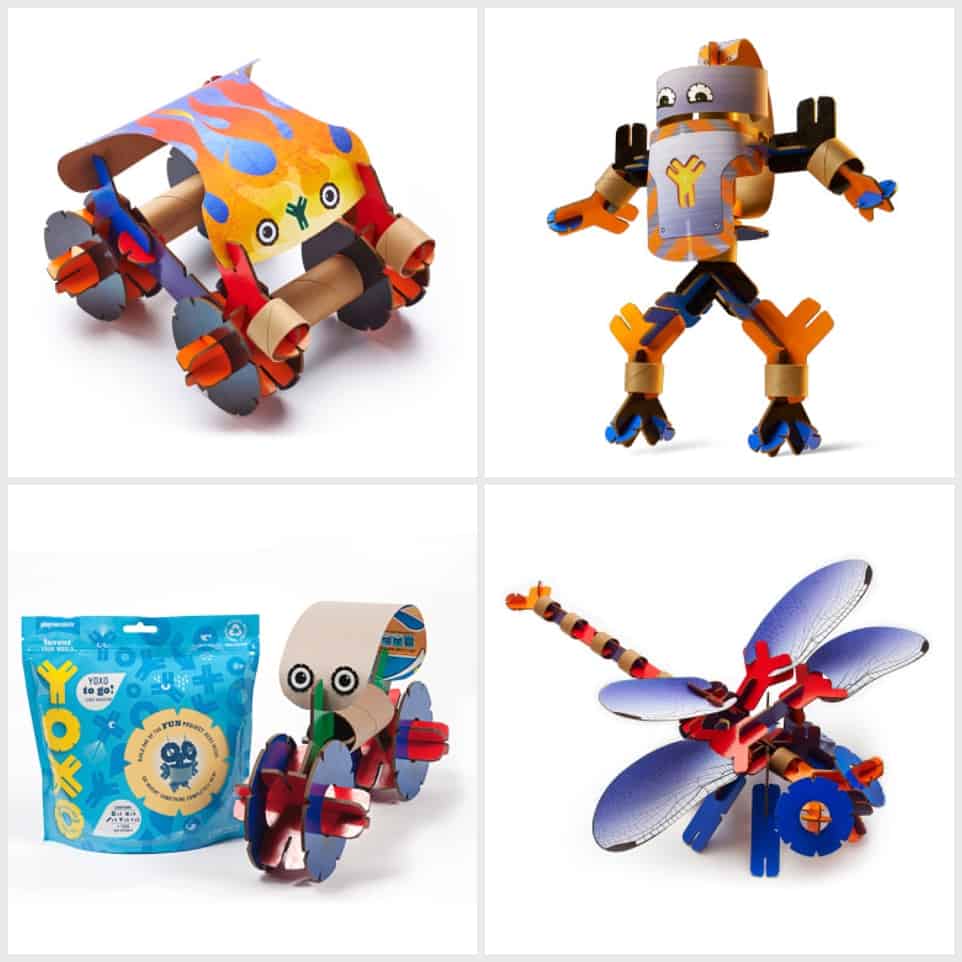 The kits come with decorative stickers to build something cool – like the YOXOmoto Doon or YOXOBOT models.
YOXO kits are available on their online store and in some retailers.