Designed and made in Melbourne, Australia, Bride and Wolfe's designs are a melting pot of a variety of influences from all over the world and through different periods of time.
These modern, open circular and heart-shaped shelves are as much pieces of hanging wall art as they are functional shelving. Amazingly, these shelves (including the outside frame) are solid pieces of hardwood, gently shaped using traditional methods that use steam. The final pieces are lightly stained and finished with wood oils and beeswax to seal and enhance the natural colors of the wood.
These open shelves shapes are unique ways to showcase your child's special treasures, toys or trinkets and bring a modern yet whimsical feel to their room.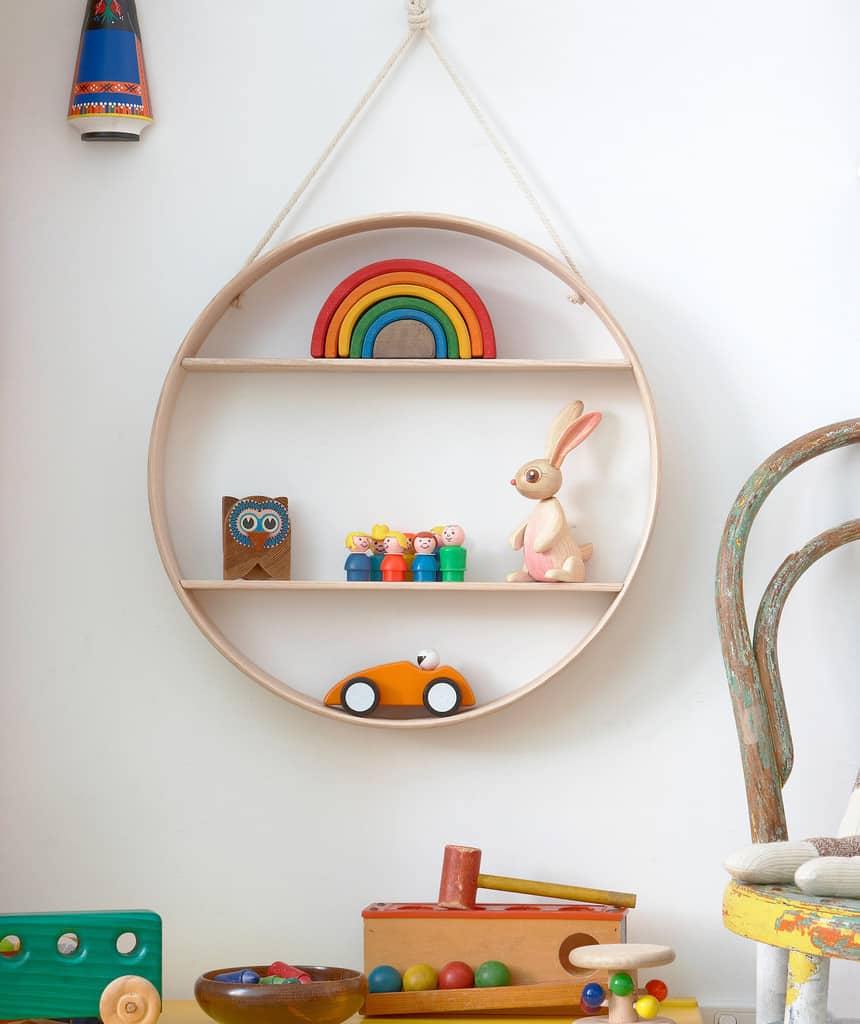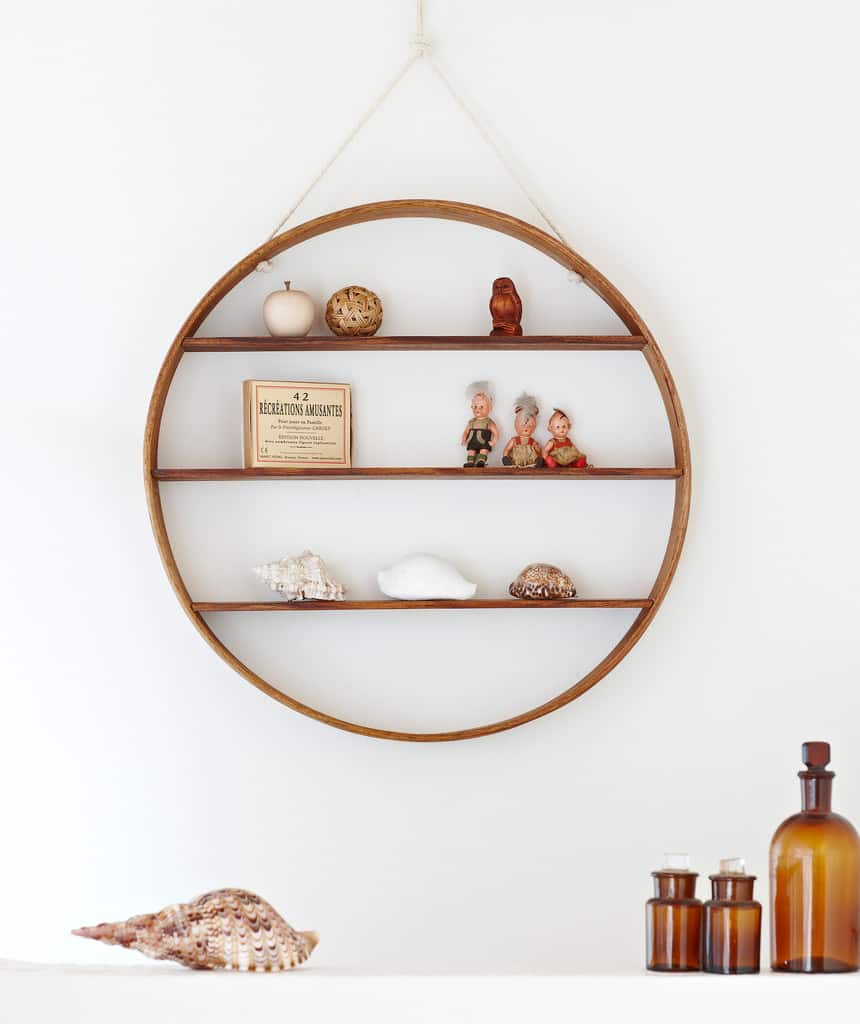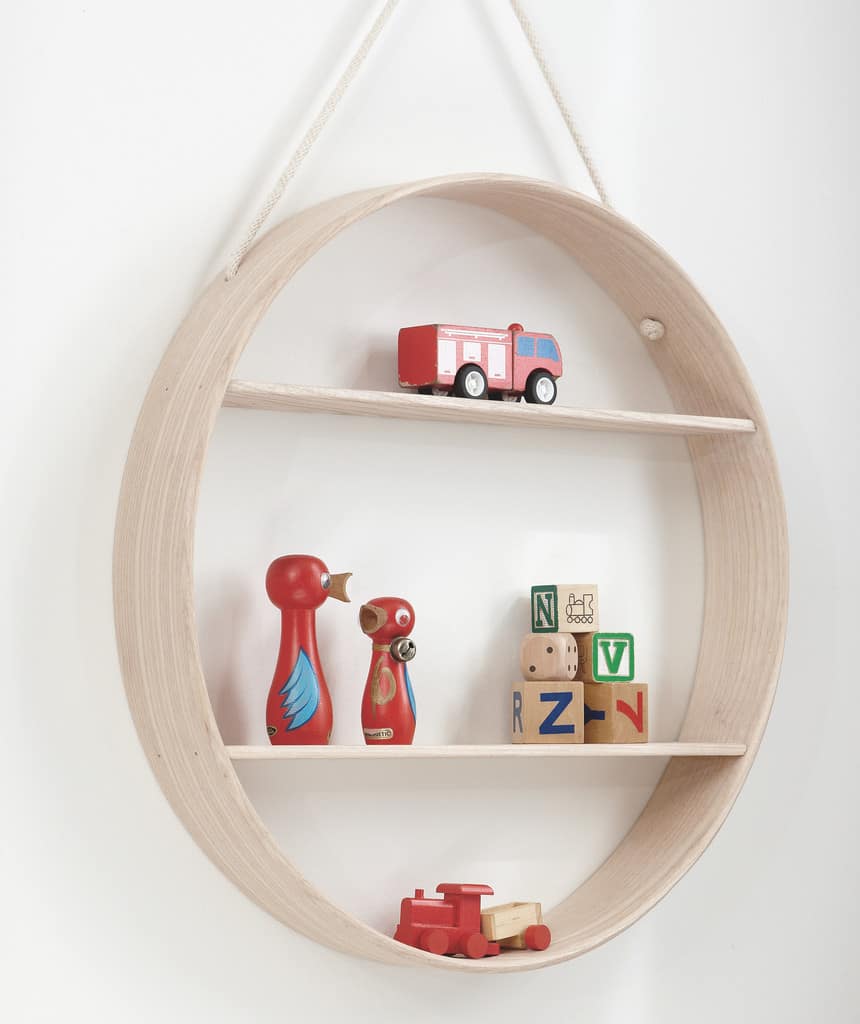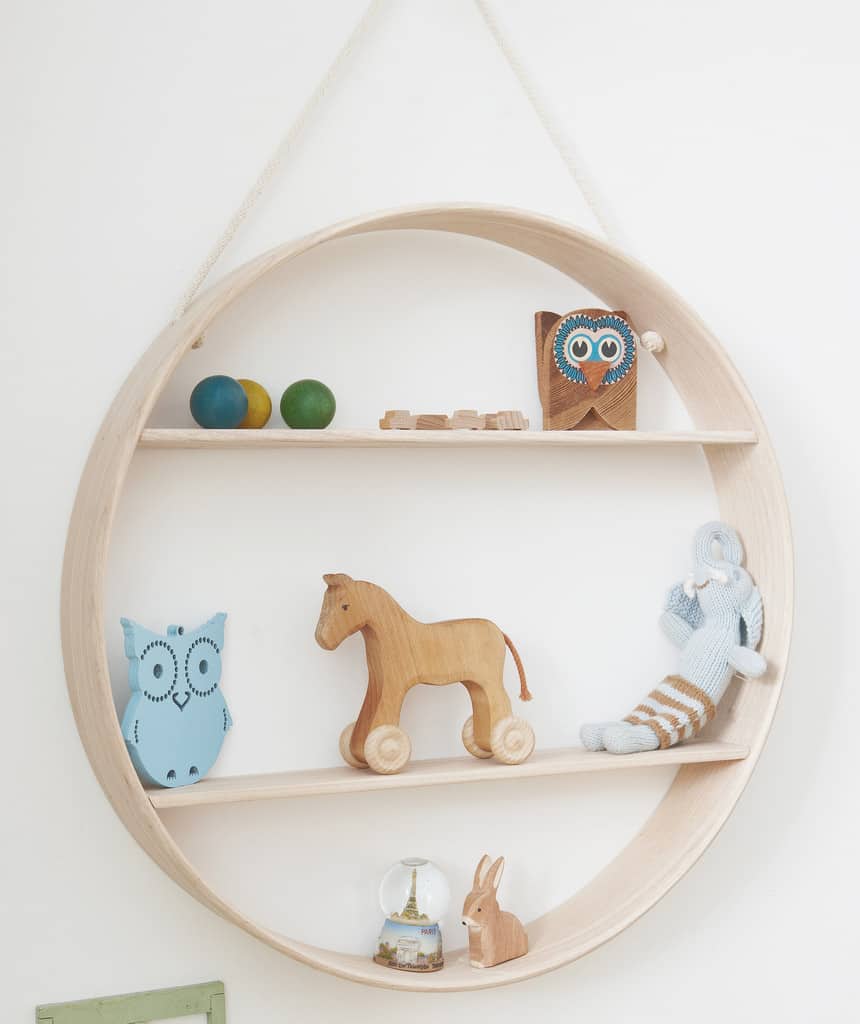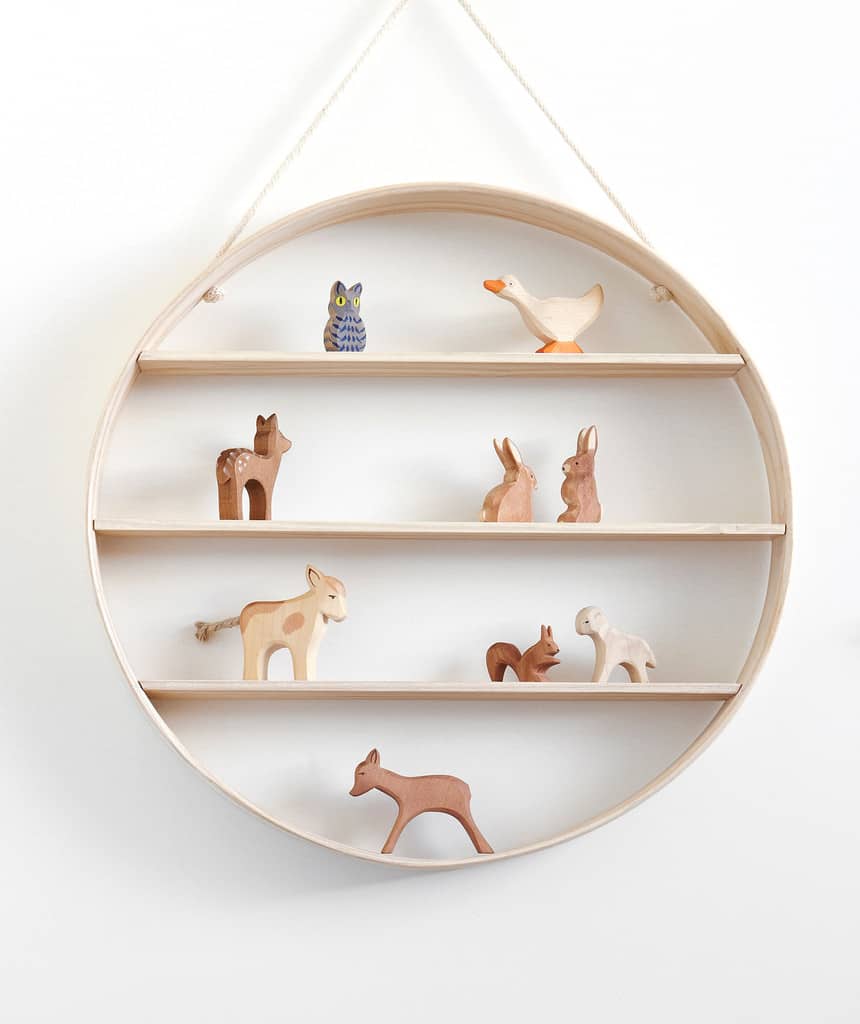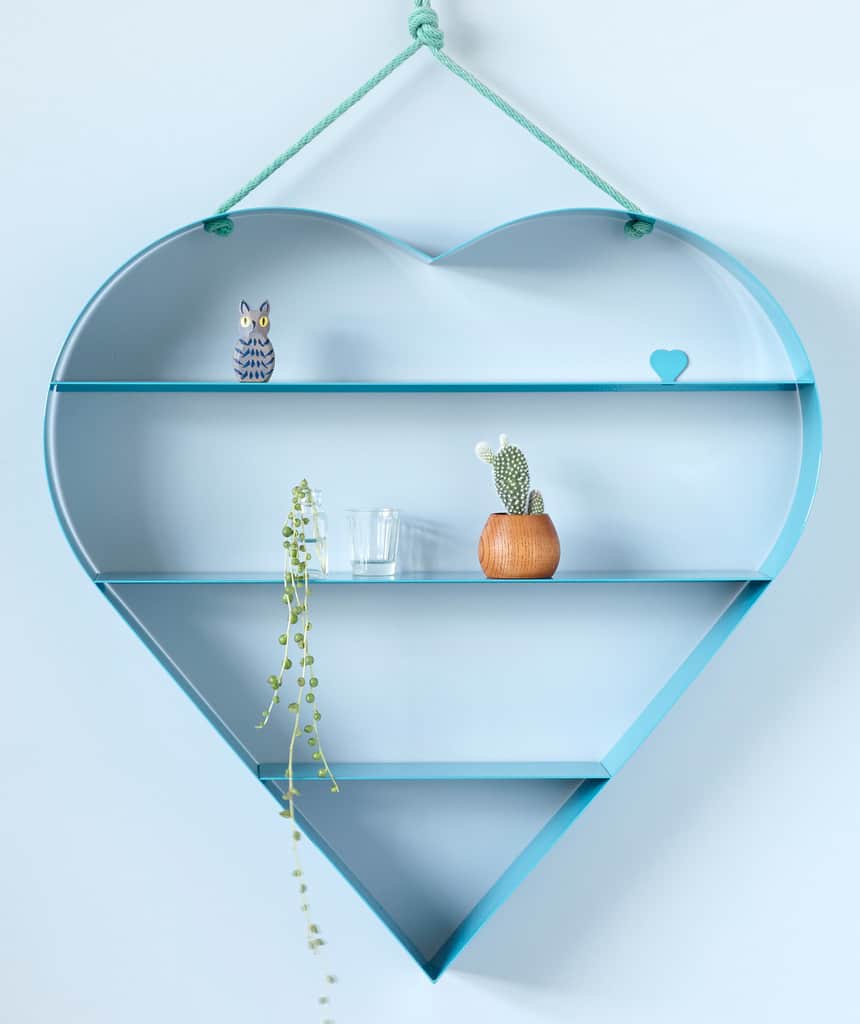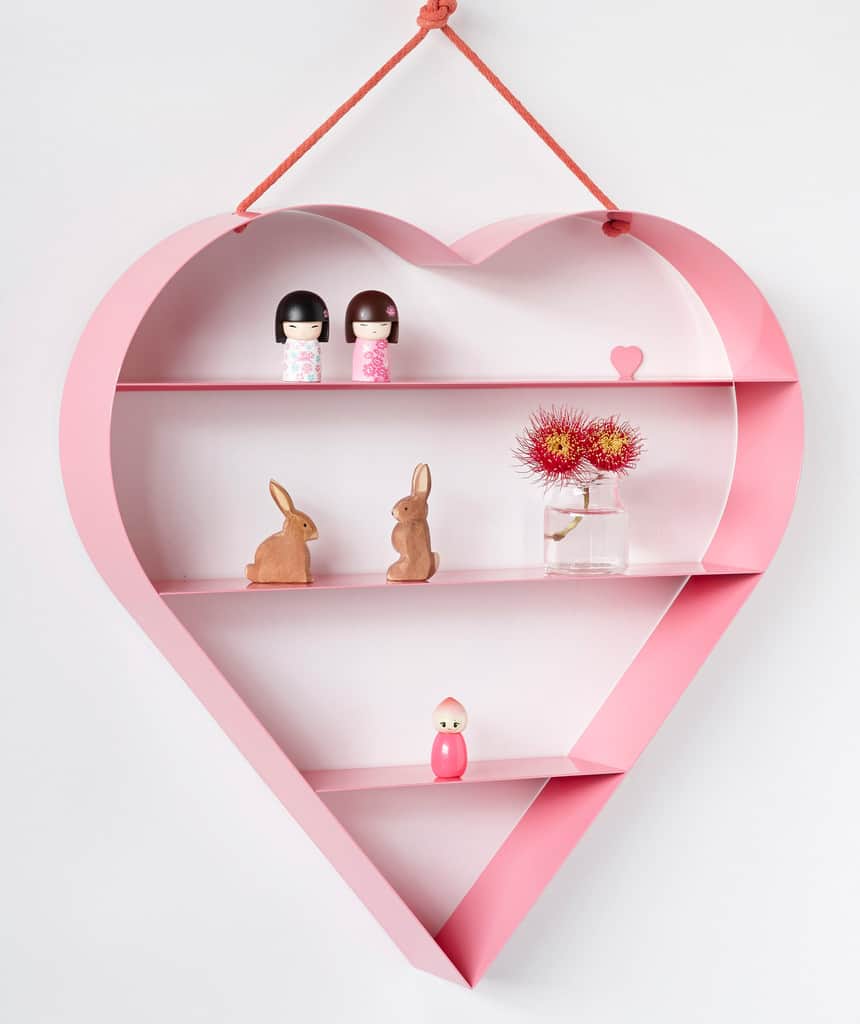 For more modern kids' furnishings see:
6 Modern Table and Chairs

7 Modern Toddler Beds

6 Trendy Kids' Rockers

8 Modern and Stylish Kids' Chairs.