These wooden baby swings from Etsy seller The Wooden Horse are full of magical charm and would complement any modern nursery or play space. Made of birch wood and organic dyes, they can be hung indoors or swung above tree tops.
The side enclosures make it safe for babies older than 6 months or who can sit up. Remove the slats and it becomes a swing to be enjoyed up to age 7. From $29-69, ships from Lithuania.
Make sure to also check out the well-designed wooden toys and learning materials from The Wooden Horse.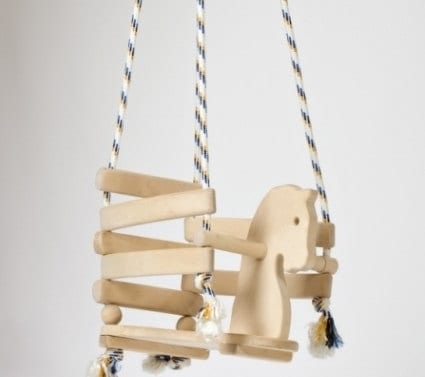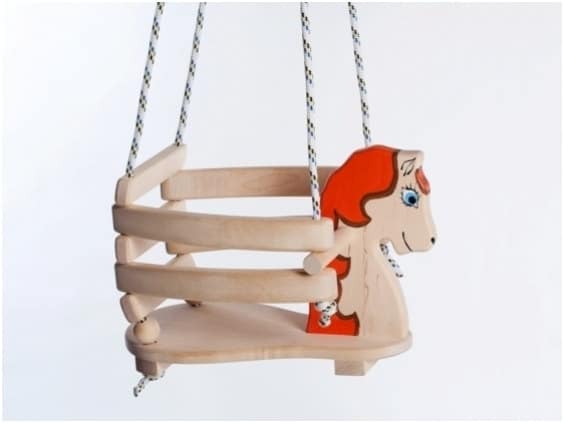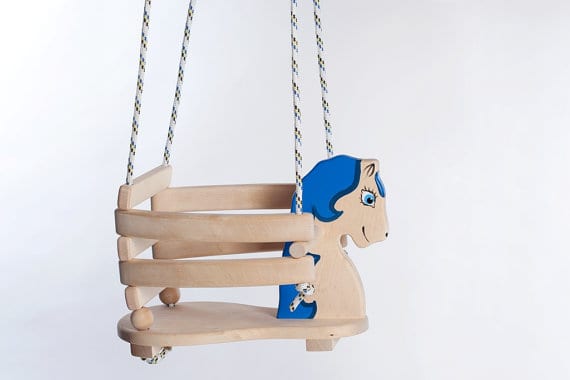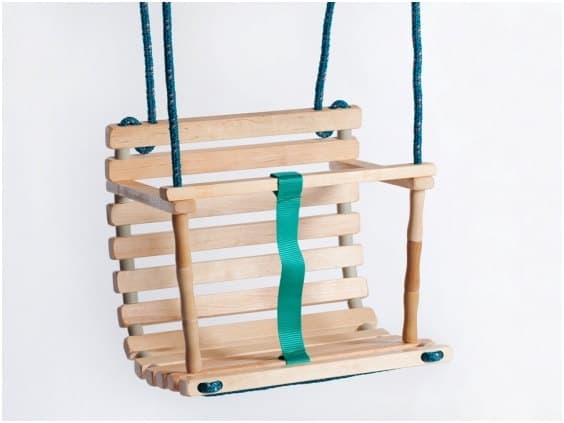 For more swing inspiration, see 6 Simple Indoor Swings.