Bedtime storytime is a ritual in my house, and may be for your family as well. However, in this day and age, parents are often away from home, especially for work-related travel. If you want to keep your storytime routine going, an innovative app called
Caribu
will allow you to do nightly storytime, remotely.
Caribu is a mashup of two apps in one. It has both video calling as well as reading built into it. Imagine being able to do a video call within the context of a storybook and you get the idea. Caribu has access to a library of children's picture books that function like many of the existing reading apps. The books are nicely designed for tablet, with intuitive page-turning functionality.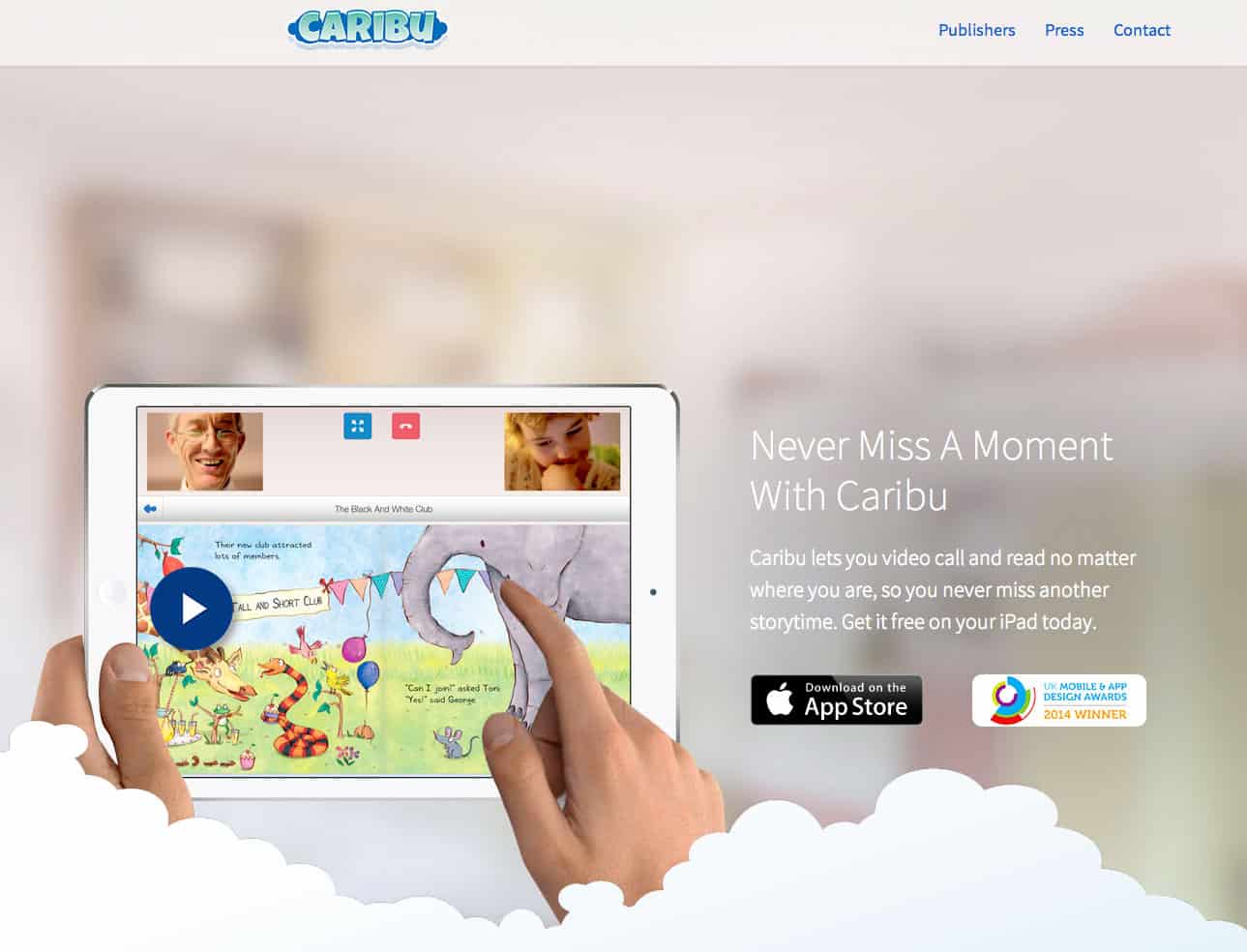 A nice feature is their "Story Guide", which allows you to highlight areas of the book since by touching the screen with your finger, which shows a highlighted spot that is visible on both screens.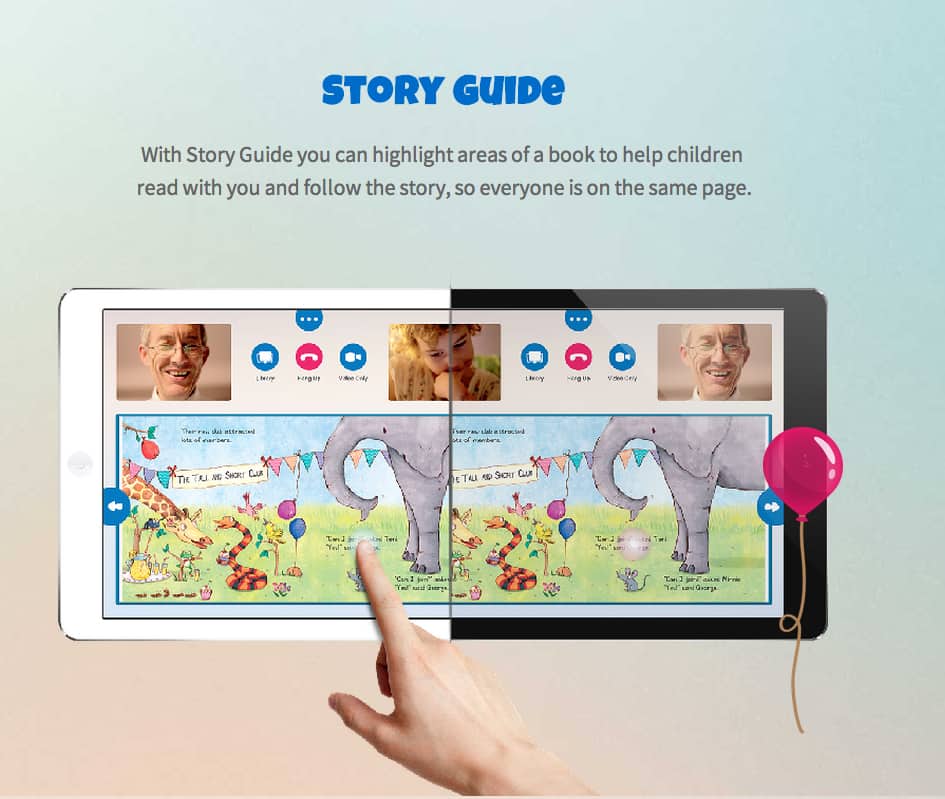 The Caribu app is designed for tablets and is currently available on Apple's App Store, so two iPad devices would be needed. The app is free and includes one book, and there are more books available to purchase within the app.