These are not your grandmother's dollhouses! Interior designer Joanna Kruszec of Boomini was inspired by architectural models at New York's MOMA, not the fuddy-duddy replicas of yore. Spacious, airy, and open from all sides, the Boomini Wood house makes it possible for several kids to play house all at once.
One unusual feature of the house is that it is composed of modular parts – the rooms can be rearranged as easily as the furniture.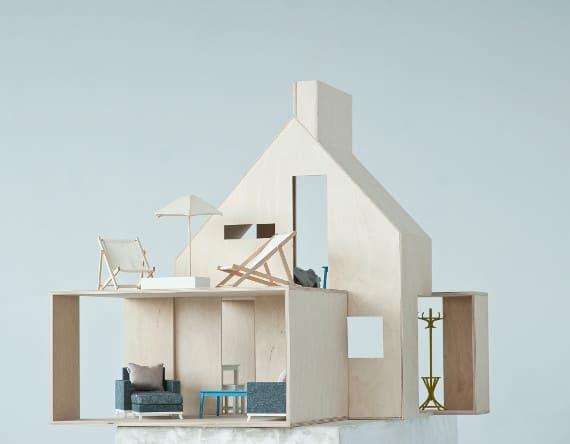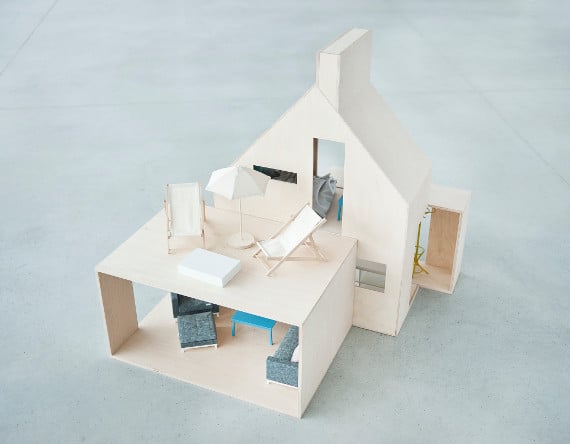 The furniture, made of kid-friendly plywood and felt, favors a subtly colorful Scandinavian look. The house provides a simple, friendly landscape for all the stories your child can imagine.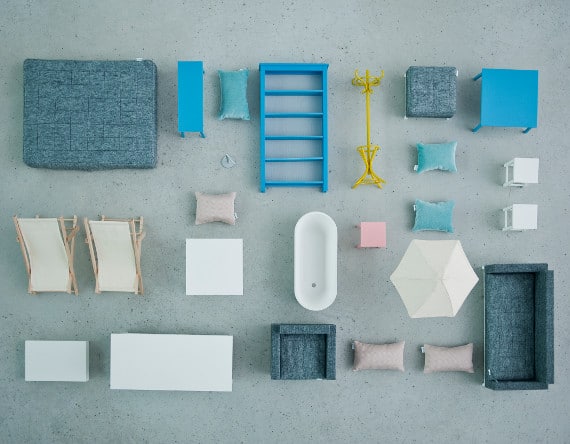 Take a look here to see the Boomini Wood house in action and to read a bit more about the fascinating history of dollhouses (did you know that in their heyday the fanciest dollhouses had their own plumbing and electricity?).
(via Little Gatherer)