Yuliya Sobotyuk is a talented designer and illustration based in the Netherlands who's passionate about kids and creativity. This can be seen through her creative site ROKKAKUKIDS, an "ongoing project that unites creative activities for children…alongside visual awareness."
Yuliya illustrates beautiful books such as this richly textured and vibrant one featuring a baby bird sparrow and his Mama as they journey through the 12 months of the year, learning about the seasons. It is so far one of my children's favorite books of the moment.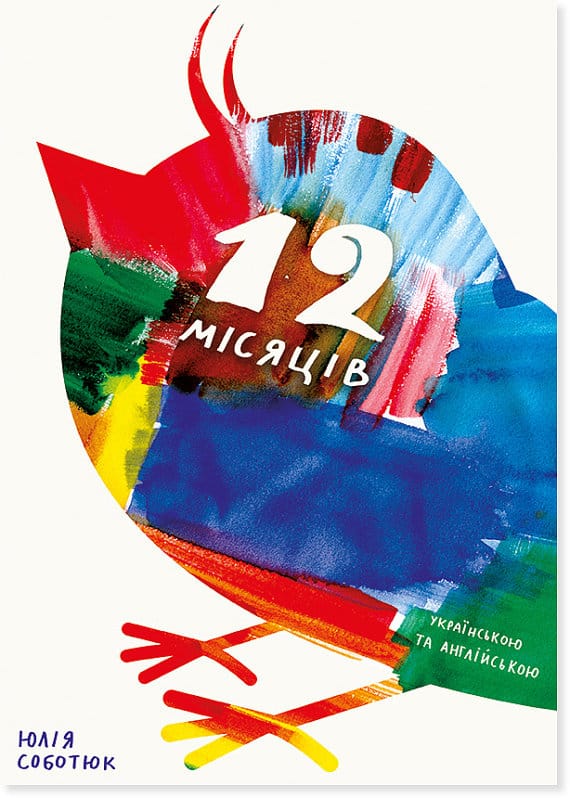 The size and quality of the book is felt once you have it in your hands. It's decently sized, measuring 12″ tall and 8.5″ wide, which gives breadth and focus on the gorgeous illustrations that lie ahead.
Each page is dedicated to a month as baby sparrow adventures with his mama asking pertinent questions about each month with playful answers from Mama bird.
"Suddenly a big black cloud covered the sky and it started to rain. "I love rain!" cried little sparrow , splashing his feet in a nearby puddle. "Then you'll be happy to hear that November and rain are best friends, that's why it rains a lot in November!" mama said."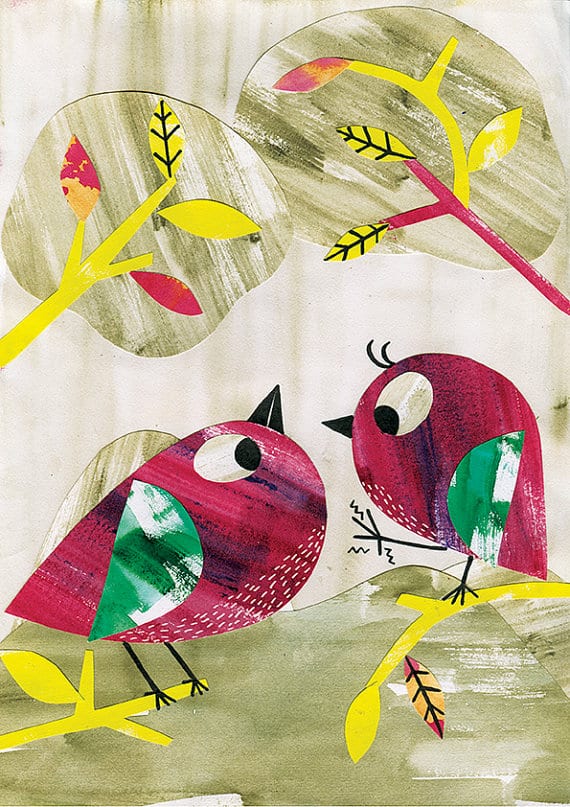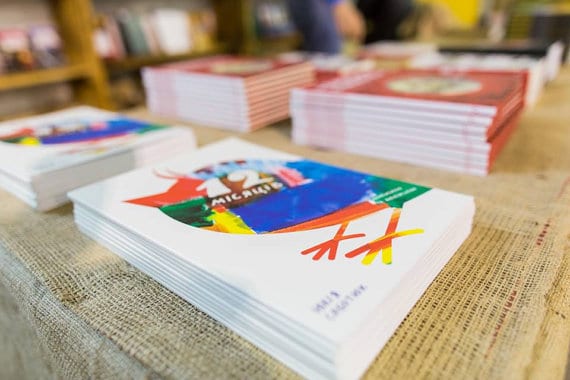 This whimsical book about the seasons is a bright way to learn about key moments in each month of the year. But not only that, you are left with beautiful pieces of art in each page.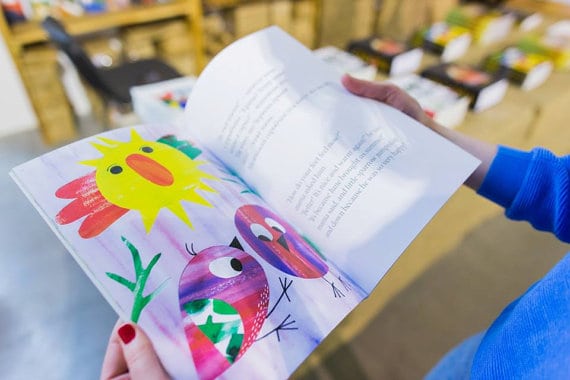 You can purchase Yuliya's book here and get her latest creative kids' projects over at ROKKAKUKIDS.