I came across these beautifully crafted wooden toys from Dans la Shed, a design company based in Montreal. They're focused on quality and aesthetics and it clearly shows in their line of playful toys. I love the modern take on classic play items like contemporary peg doll/houses, jump ropes in vivid pastels, and mini hockey sock stick!
Aren't they just stunning? Which is your favorite?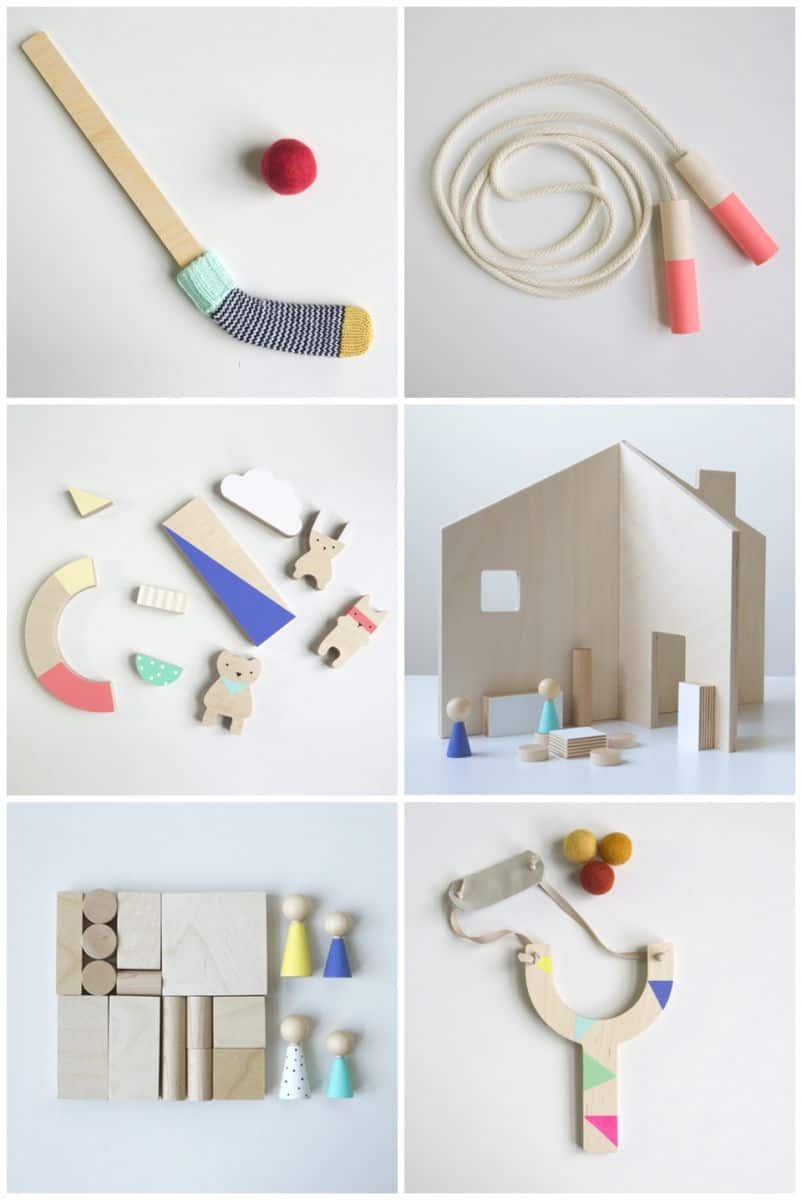 Dans la Shed's line of toys are available for purchase on their online shop.