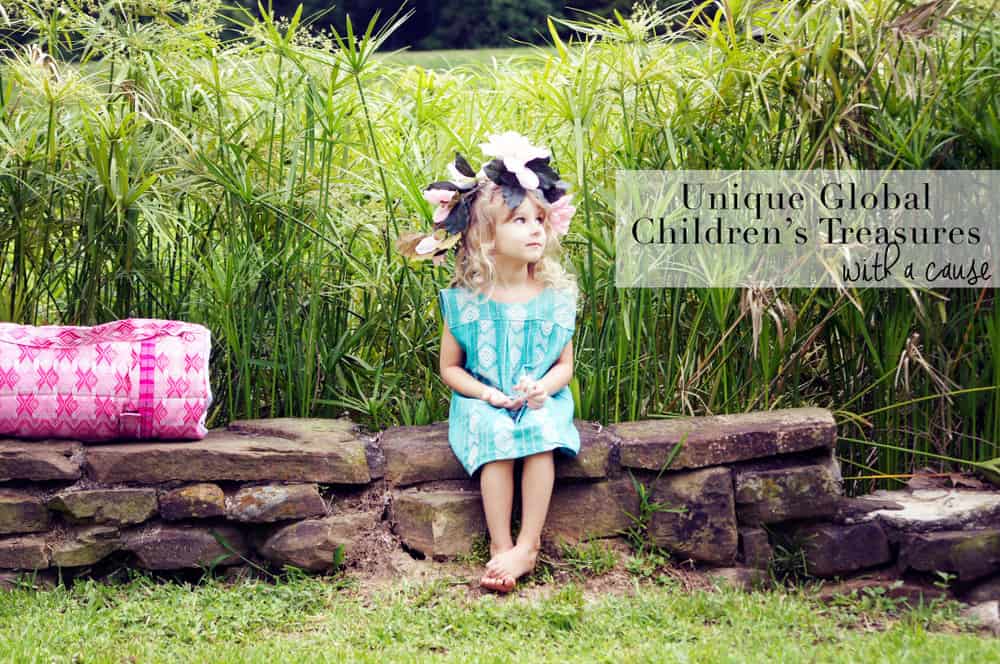 We live in a world where global awareness and support is important to teach our kids. We love the brand and philosophy behind tiny + FARAWAY which features the beautiful textiles from Guatemala. A mixture of people and art, the gorgeous clothing and accessories behind tiny + FARAWAY supports hard-working Guatemalan families while showcasing their hand-crafted embroidered textiles.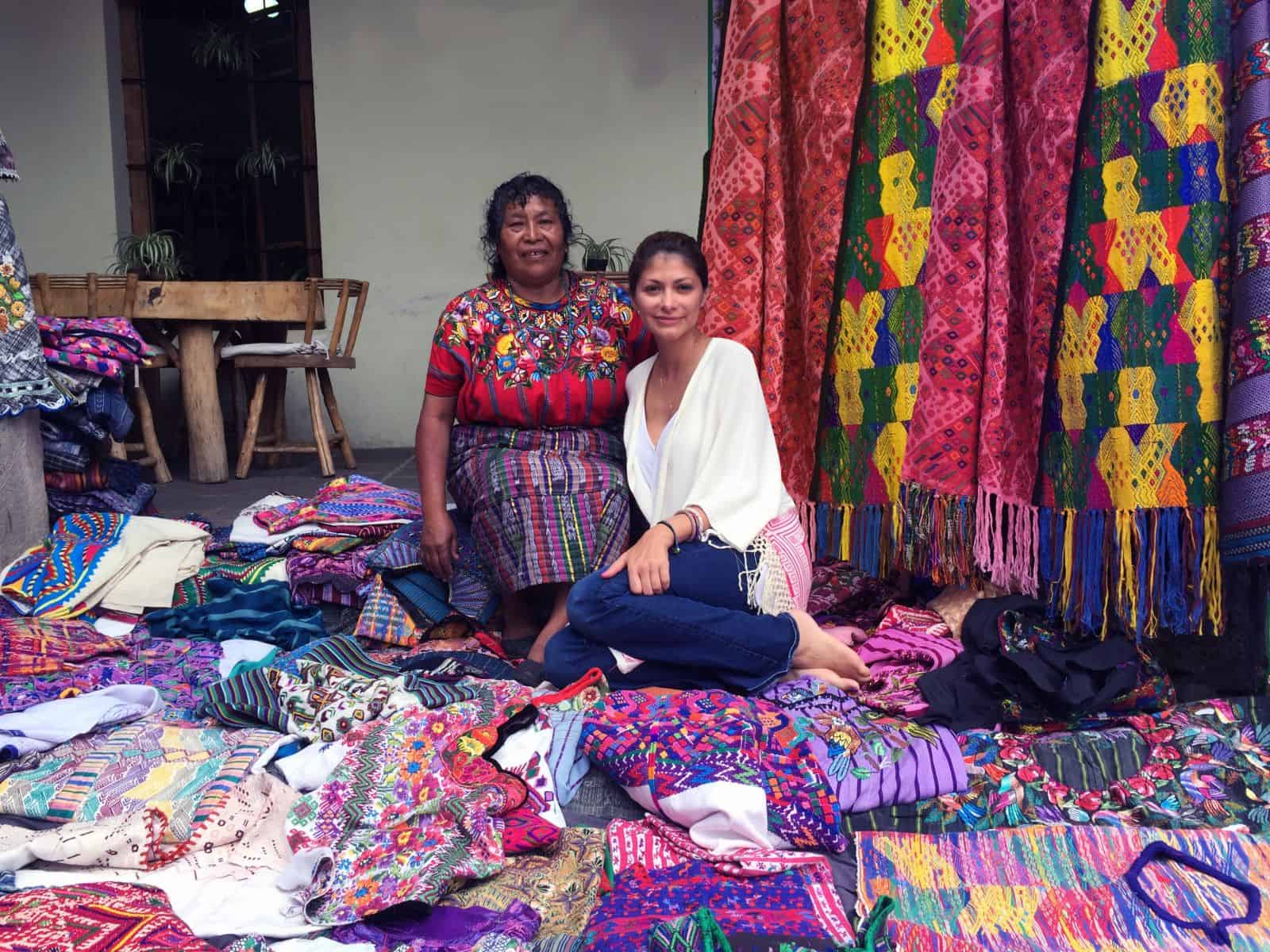 We had a chance to talk to founder, Aileen Rothrock, who recently launched tiny + FARAWAY.
Aileen tells us, "being half Guatemalan and often visiting Guatemala as a little girl with my parents, I fell in love with my travels at an early age. Guatemala and it's indigenous people have always held a special place in my heart. What once was an adventure grew into a passion and vision for the people and it's economic challenges. After having my own children, I decided this was the perfect opportunity to return to my Guatemalan roots, to create a brand and to teach my children the importance of humanitarian efforts."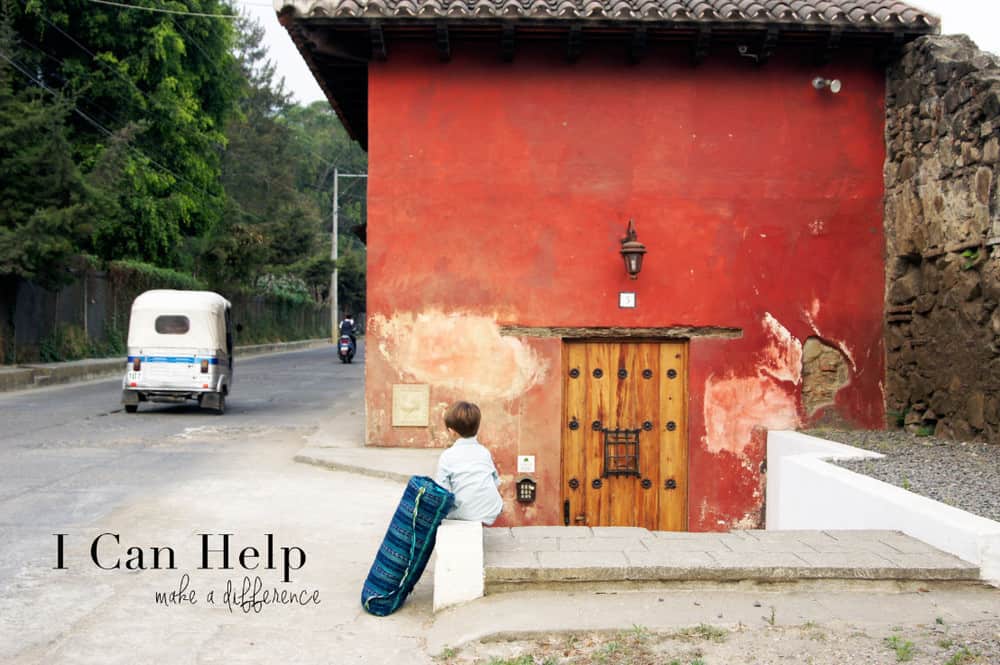 "Juliet now 5 and Jude now 3 will travel with me and even make decisions on items we stock. We work close with several artisans and families that all contribute to the making of our products. I think it's important for our children and future to see how uniting cultures and supporting others can help better who we are and look at things a little different. It's never too early to teach our children that we all live in different spectrum of the world."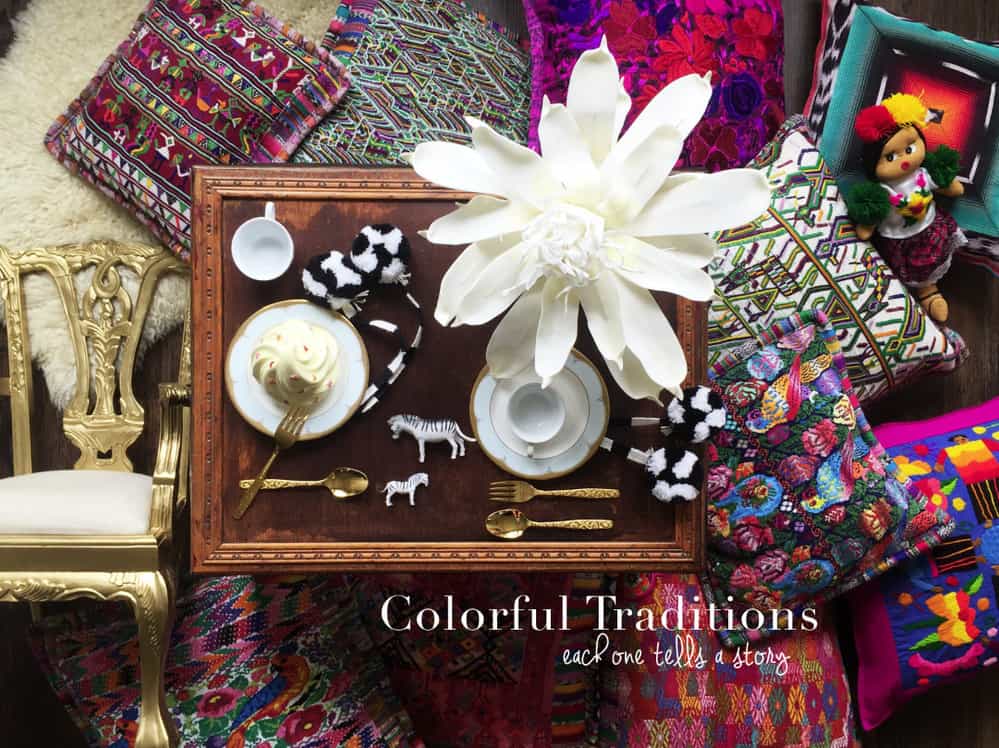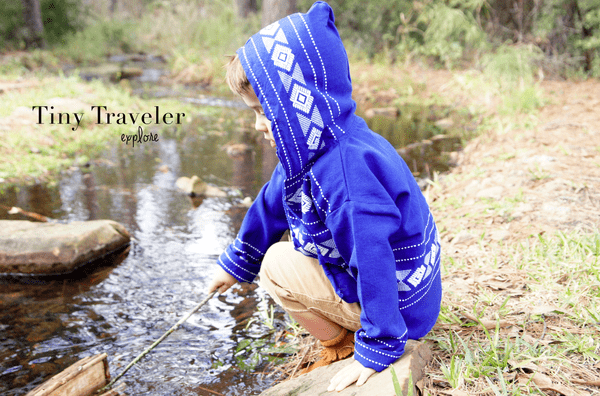 "In addition to working close with artisan families through fair trade, we also supports through contributions – on behalf of the humanitarian organization, Compassion. Providing food, medical check-ups and educational assistance to children.
Our line is mostly for children with bright traditional Guatemalan colors but we are excited to announce that we're adding adult items like: leather purses, sandals and lovely loomed dresses."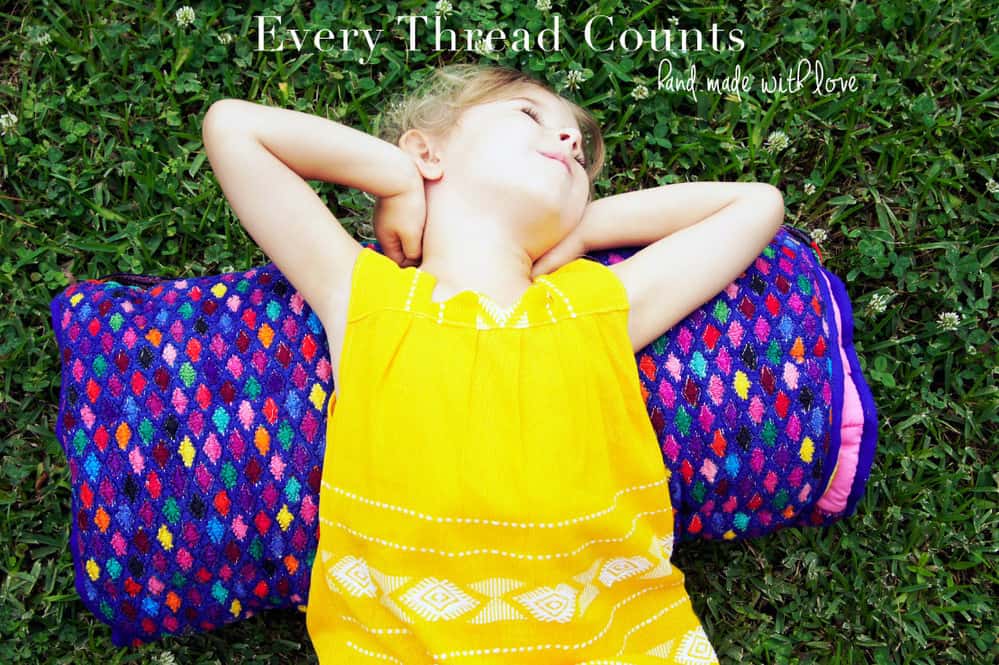 Thanks so much for sharing your vision and compassion for supporting fair trade work Aileen! Tiny + FARAWAY also features beautiful hand-loomed, vintage Huipil nap mats in bright Mayan colors.
Check out the full collection of beautiful textured clothing and accessories for children on tiny + FARAWAY's online shop.
The good news is that tiny + FARAWAY is offering a 20% discount to you all. Use code hellowonderful20 at checkout on all items. Good until 11/30/15. Cannot be combined with any other offers or discounts.
(All images via tiny + FARAWAY)