Here's a creative and inspiring idea. This dedicated dad, who happens to be artistically gifted as a freelance illustrator and designer, has been drawing on his son's brown paper lunch bags for the last two school years, through kindergarten and first grade. His site shows off some of his favorite works, which spans from original illustrations of fantastic creatures and monsters, as well as accurate recreations of other popular illustrations such as Pokemon characters and other comics characters.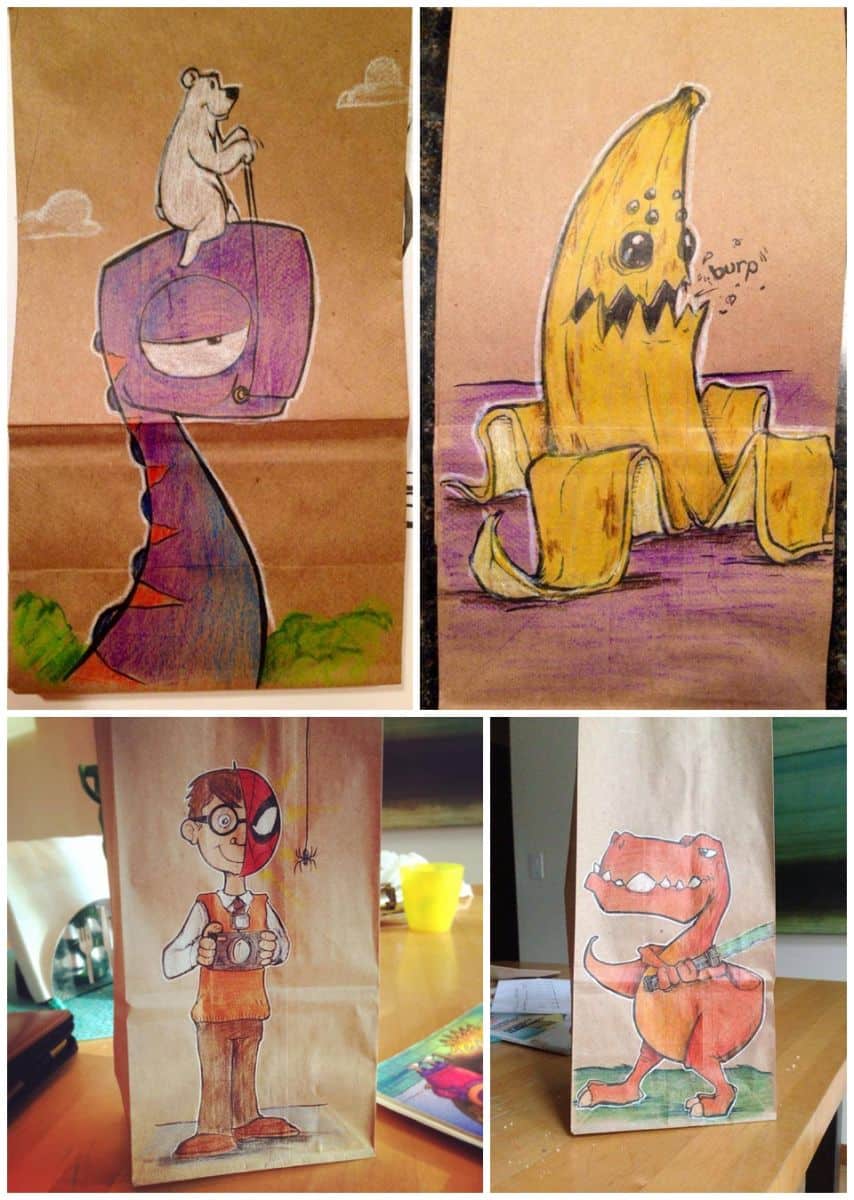 What's great is that his son often hands these out as gifts to his friends and teachers after lunch is done. It's the gift that keeps on giving.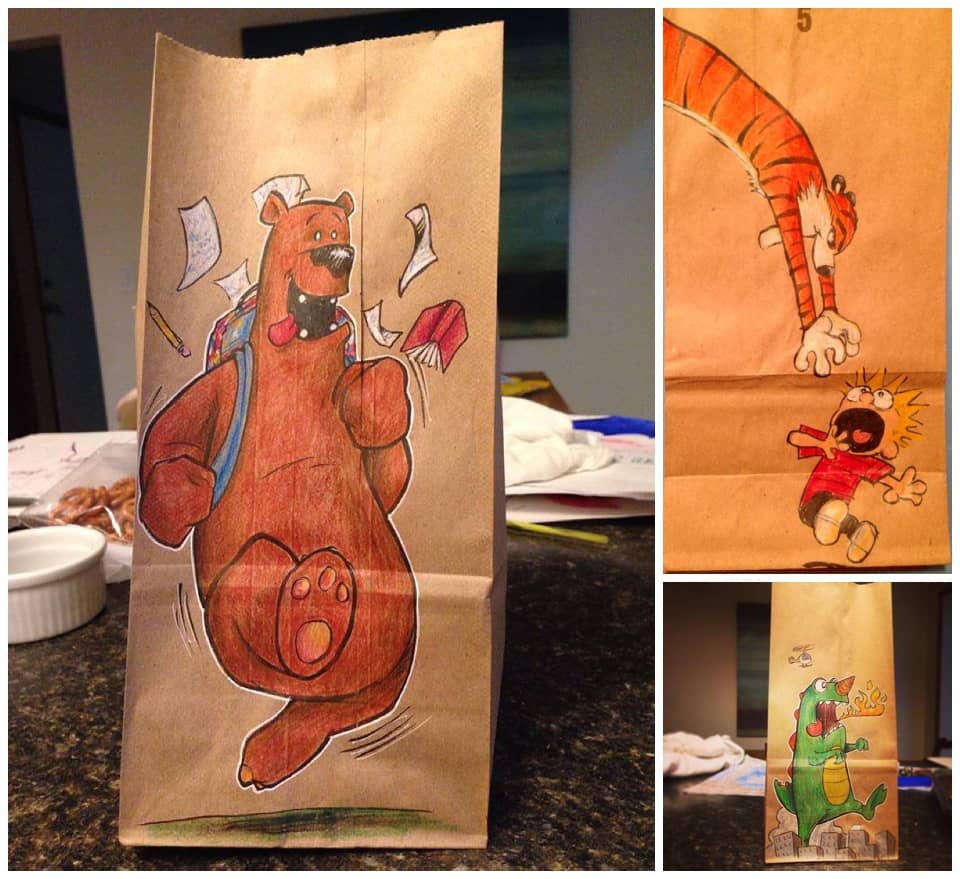 Take a look at the full gallery on his imgur gallery or visit his site over at Moremonger to find out more.