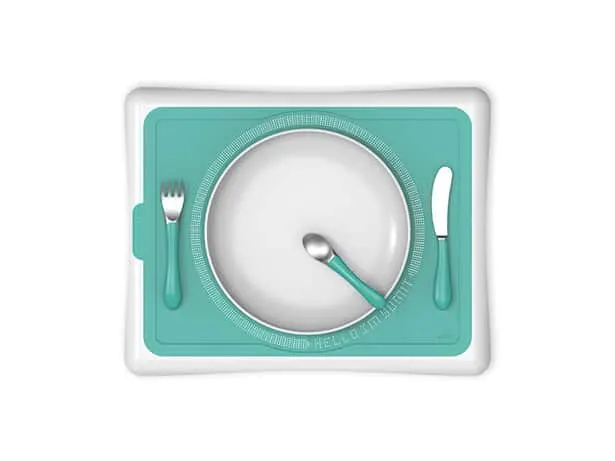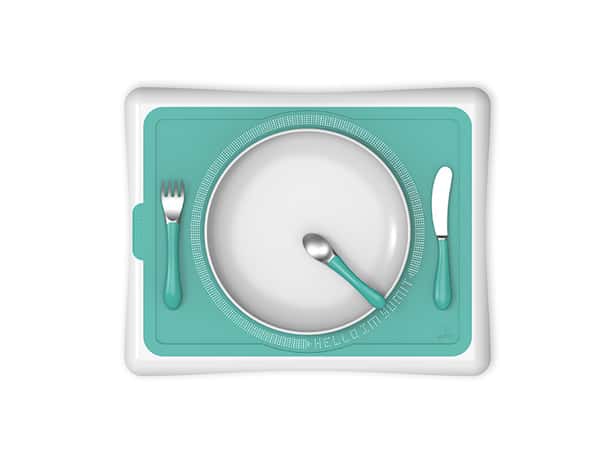 Apparently there's an app for everything now. Even one that gets your kids interested in finishing what's on their plate. If you have picky eaters and are looking for innovative ways to encourage kids eating, you might be intrigued (as we are) with Yumit.
Yumit uses technology as the backbone of its unique meal set for kids to turn eating into a fun game.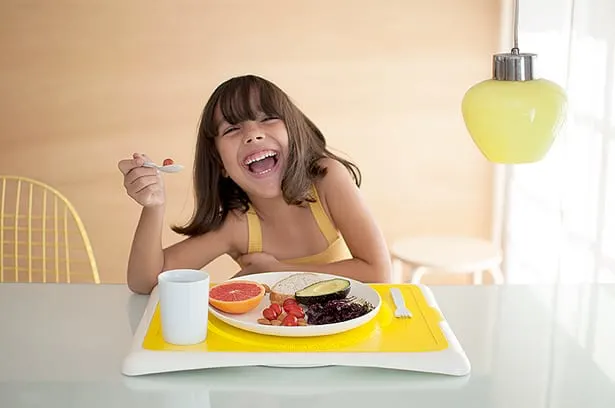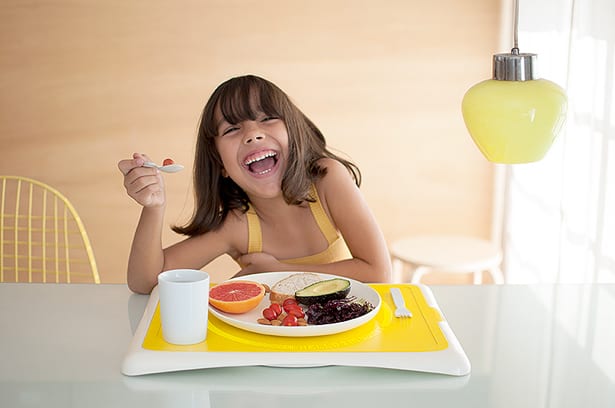 There's a physical component and digital element. As explained on Yumit's site, the meal set is made up of a safe, non-slip material with utensils and plates in bright colors.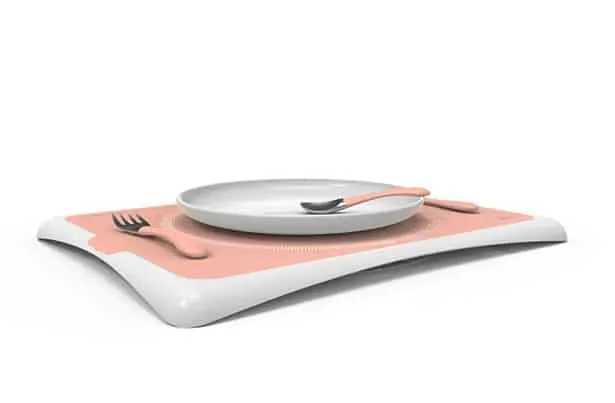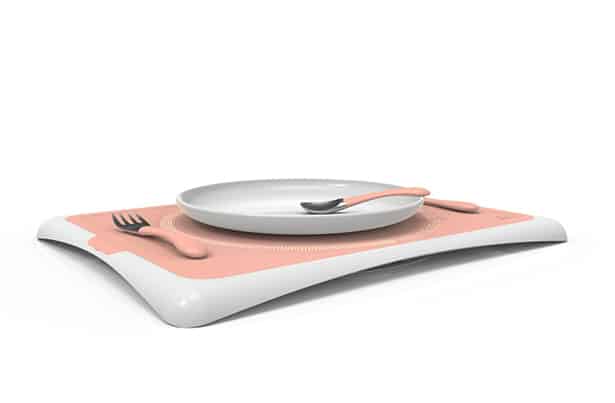 The built-in sensor in the meal set measures the food by weight eaten and transfers that to an app that kids can use to unlock fun games on a tablet or smartphone. Kind of like a currency you can redeem for energy (food) taken in.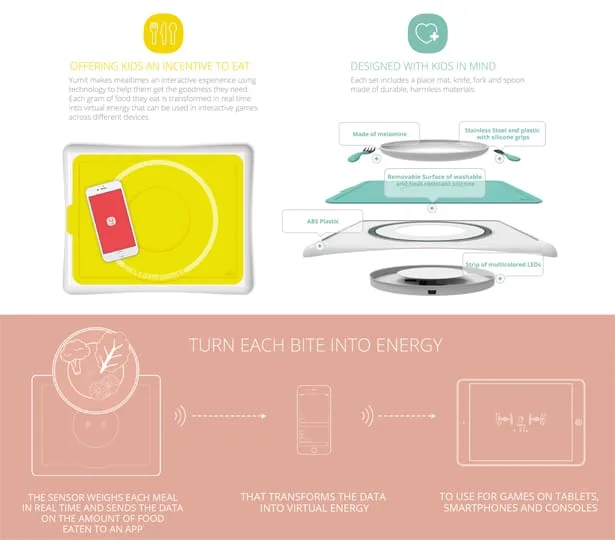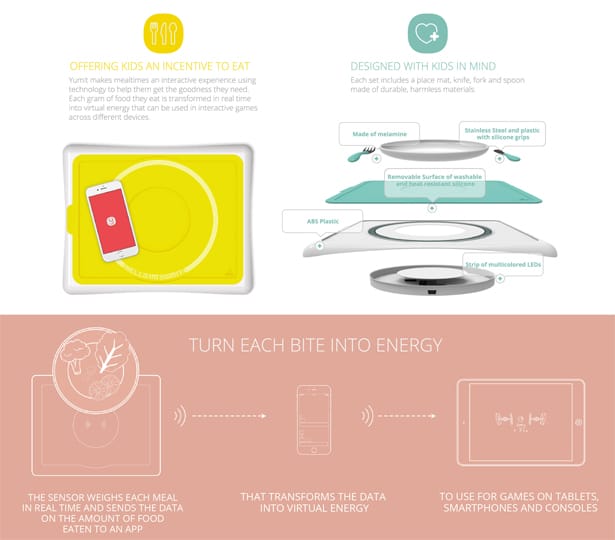 Take a look at Yumit's website for more info. They're quite new and are only currently taking pre-orders – no word yet on when the product will launch.
Would you use technology to get your kids more interested in eating their food?
(All images via Yumit)
(via Product Hunt)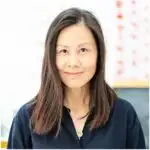 Agnes Hsu is a mom of three and has been inspiring parents and kids to get creative with easy activities and family friendly recipes for over 10 years. She shares her love for creative play and kids food to her 2MM+ followers online. Agnes' commitment to playful learning and kindness has not only raised funds for charity but also earned features in prestigious nationwide publications.