Mom and photographer Alison Townsend has been dreaming and planning this Frozen stylized shoot for her daughter, Emmalee for months and it finally came together beautifully.
If your child love playing dress up and the movie Frozen, you are in for a magical treat with dreamy dresses, winter backdrops and face painting galore. Many of the party items were purchased in stores or online (see full list of vendors below)
What's especially touching is that the reason Townsend wanted to set up an extraordinary party for her little girl is because her husband is often away, missing Emmalee's birthdays, while serving in the U.S. Navy. Townsend says:
"My husband has missed every single one of her birthday and big moments because of serving our country. We wanted to do something extremely special for her since he was going to be gone yet again for her birthday. We knew a Frozen themed shoot would be amazing for her because she sings the songs when we are in the car and when we are at home. She even acts out the characters as they are singing the songs, propping her feet in the air as if they were on the clock when Anna is singing "Do You Want to Build a Snowman?". She loved getting all dressed up and getting her hair and make-up done."
Well done to the stylists and huge props to mom for creating such a magical party!
(All photos by Alison Townsend Photography submitted via Two Bright Lights).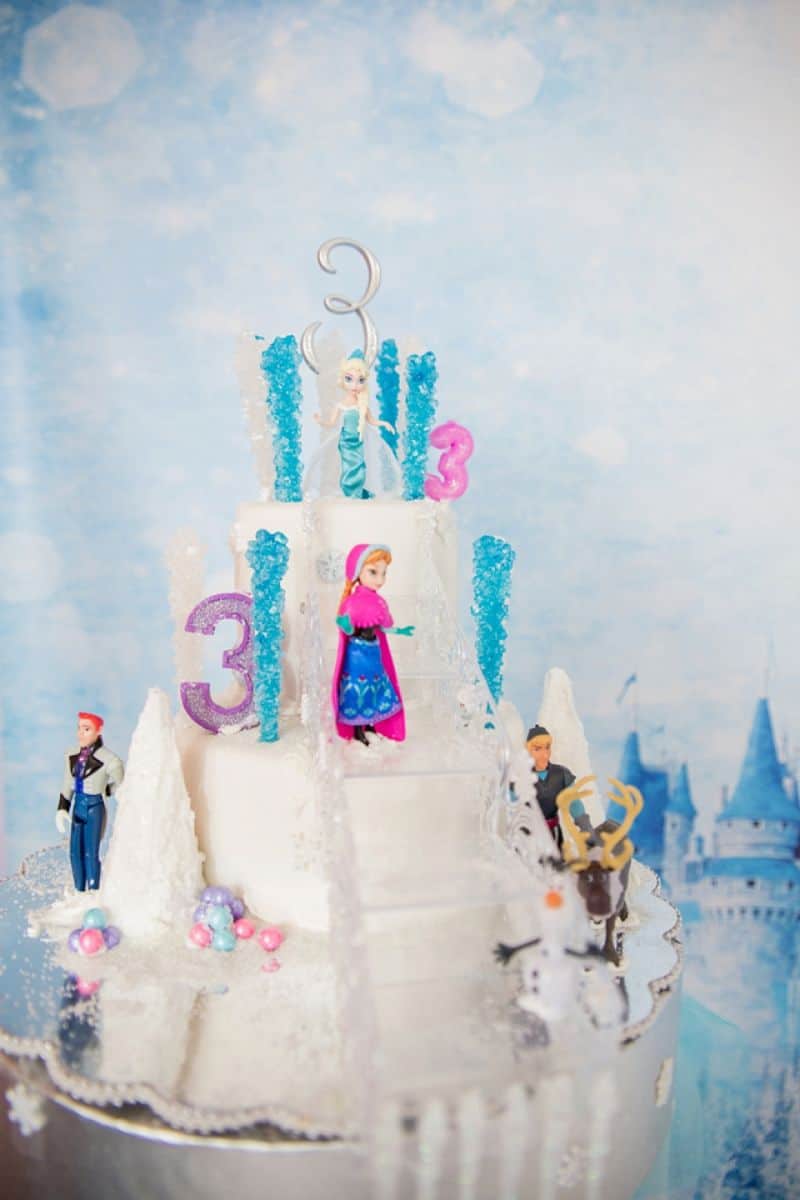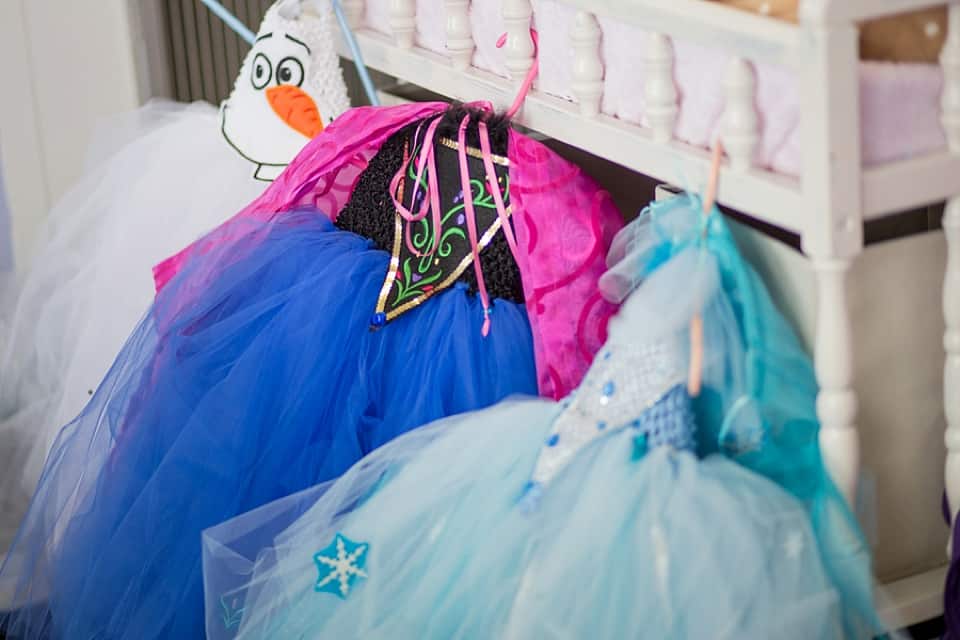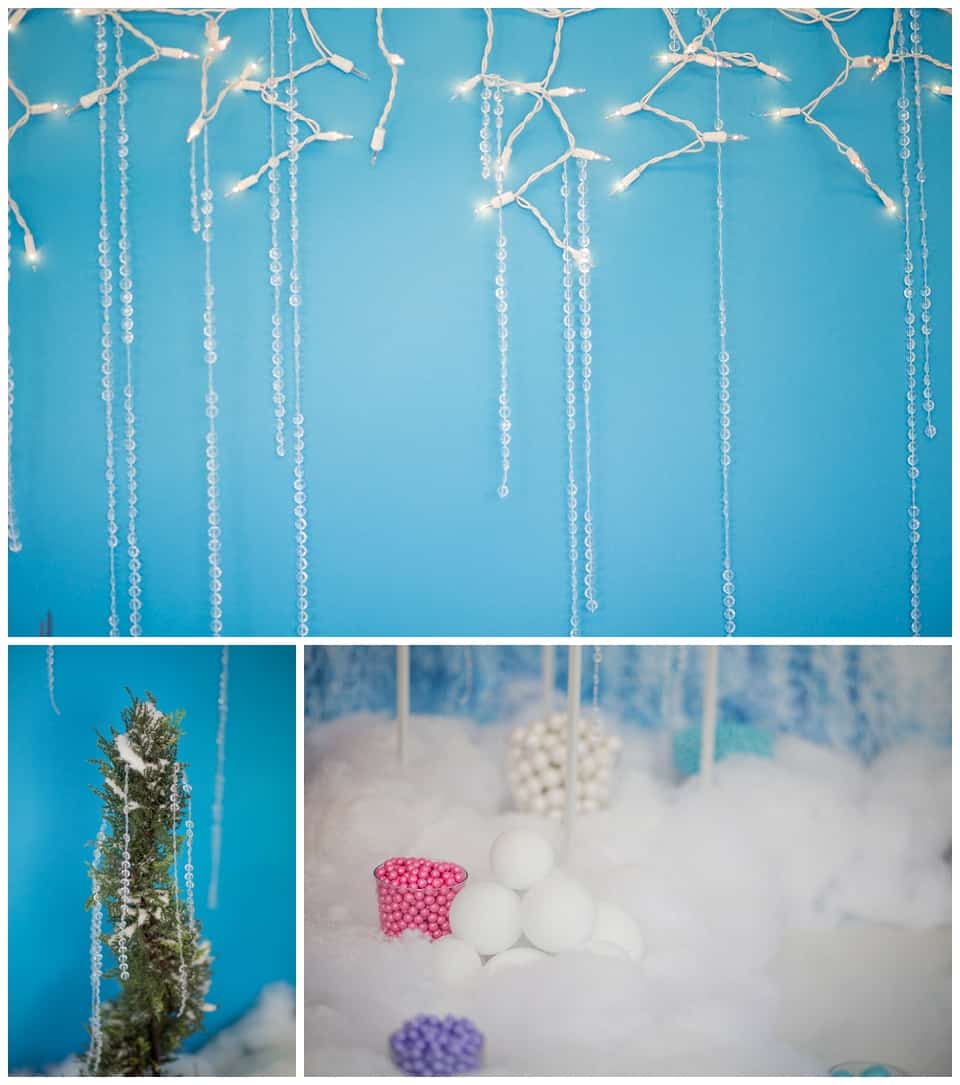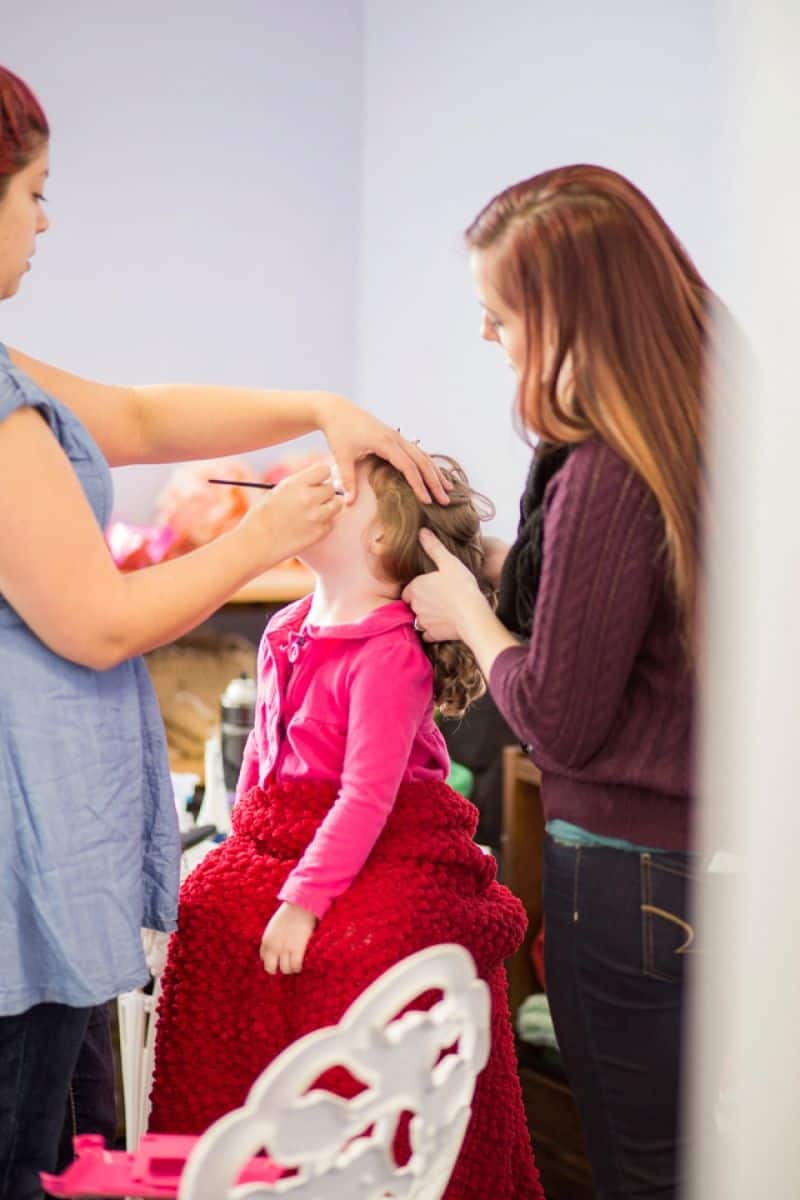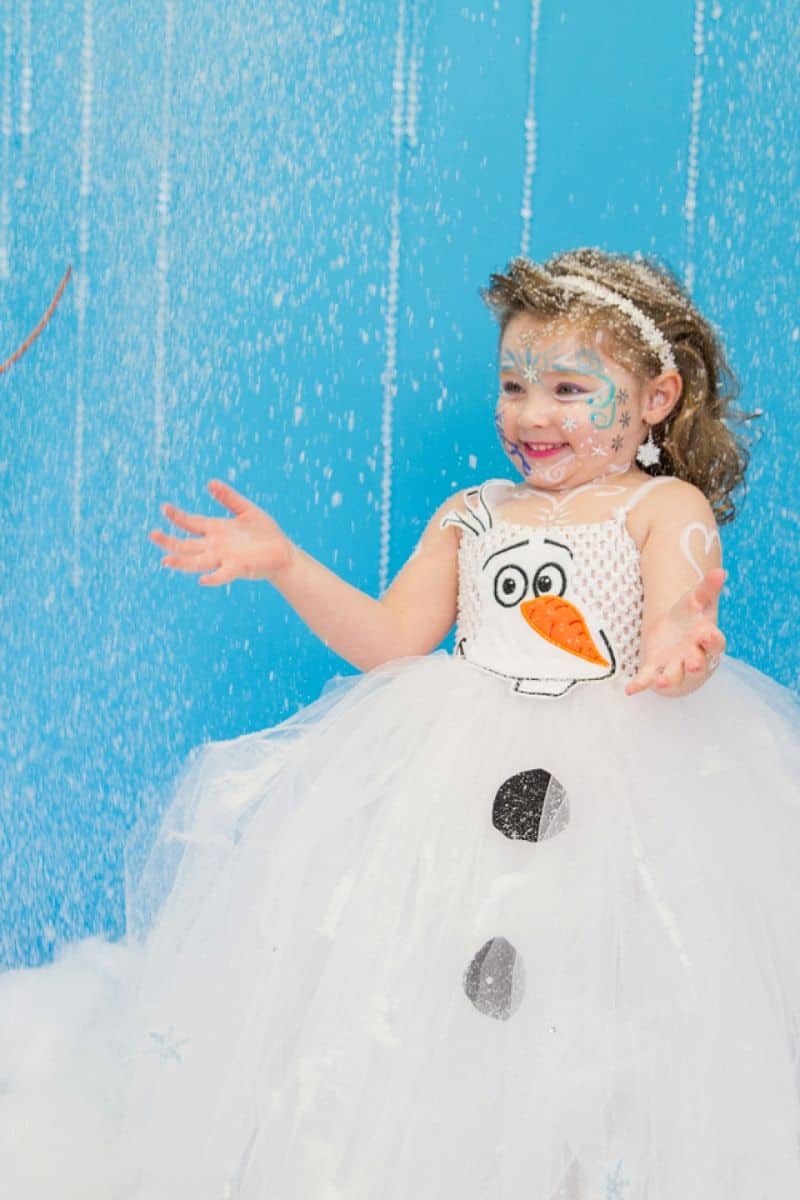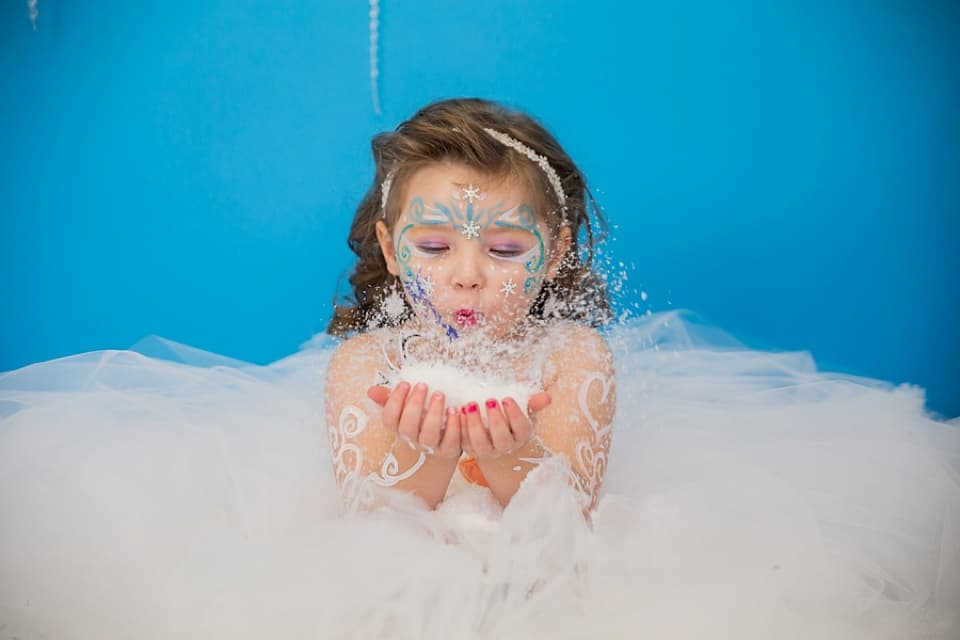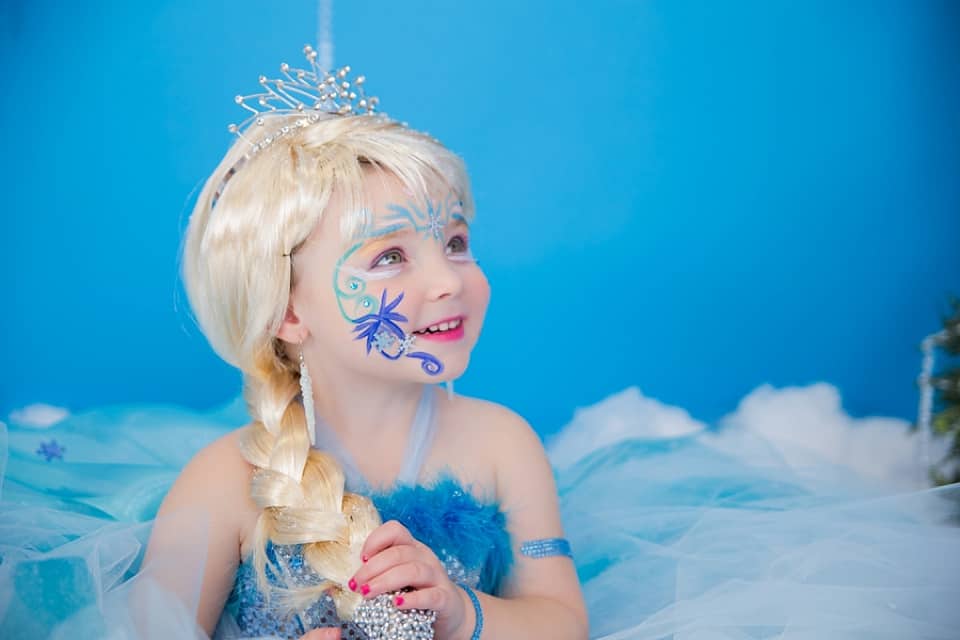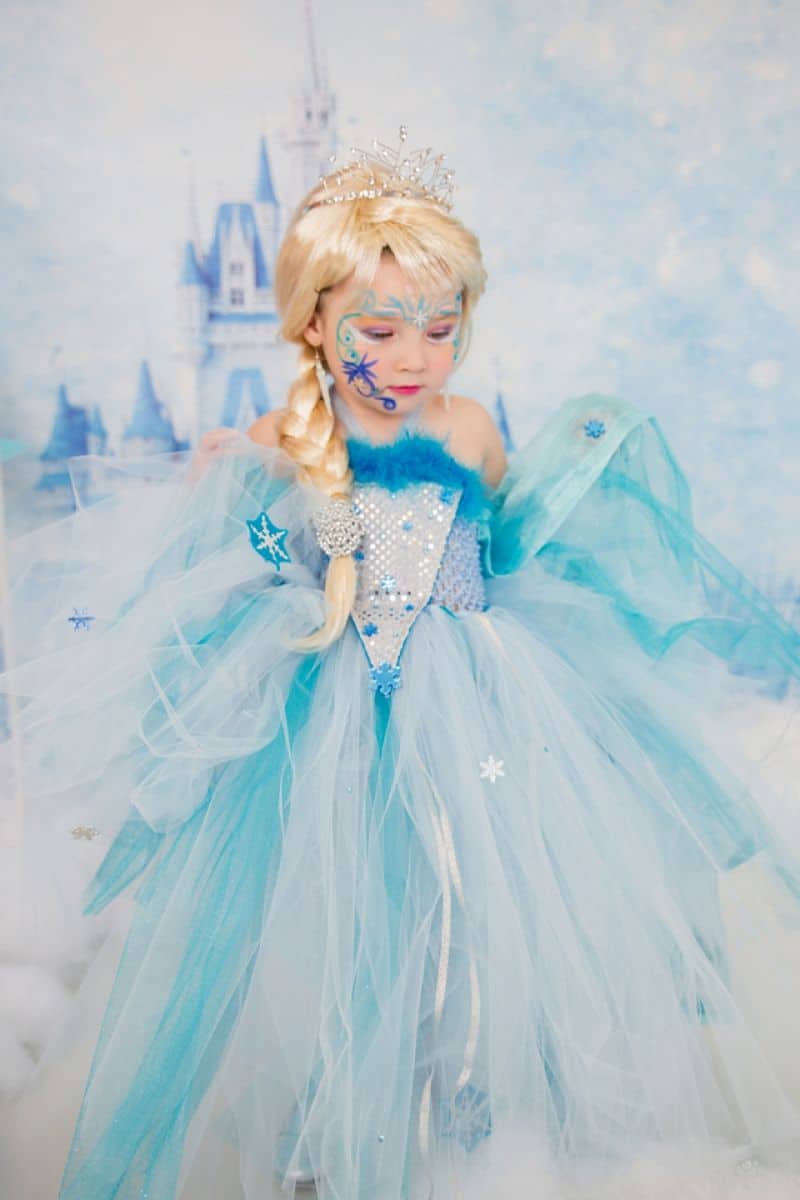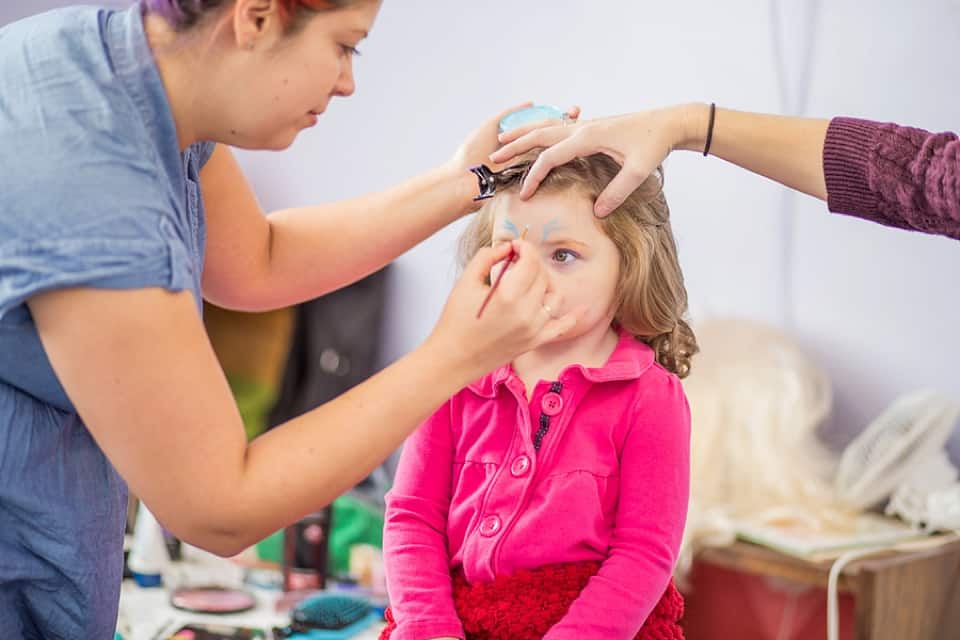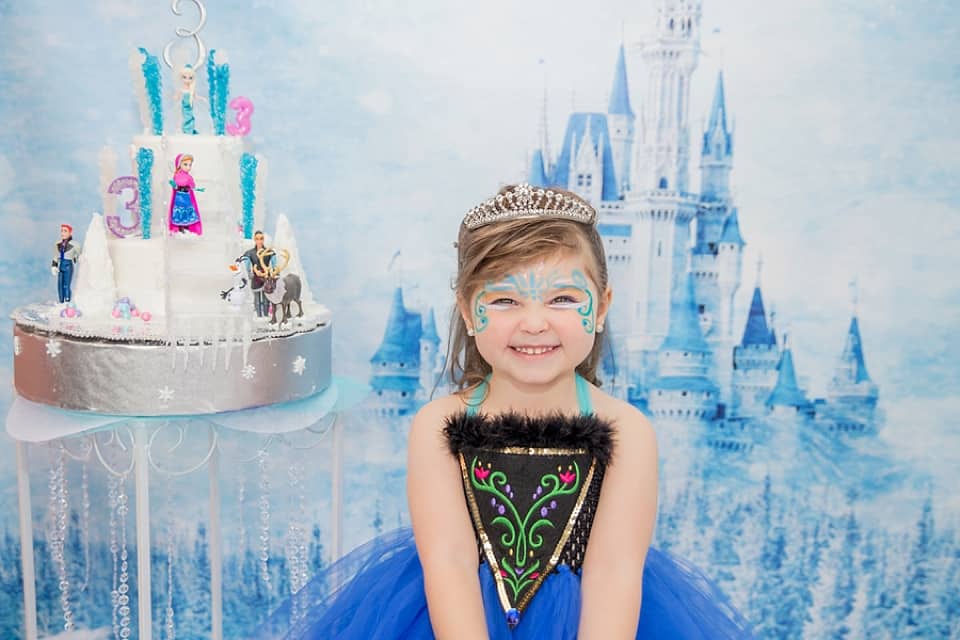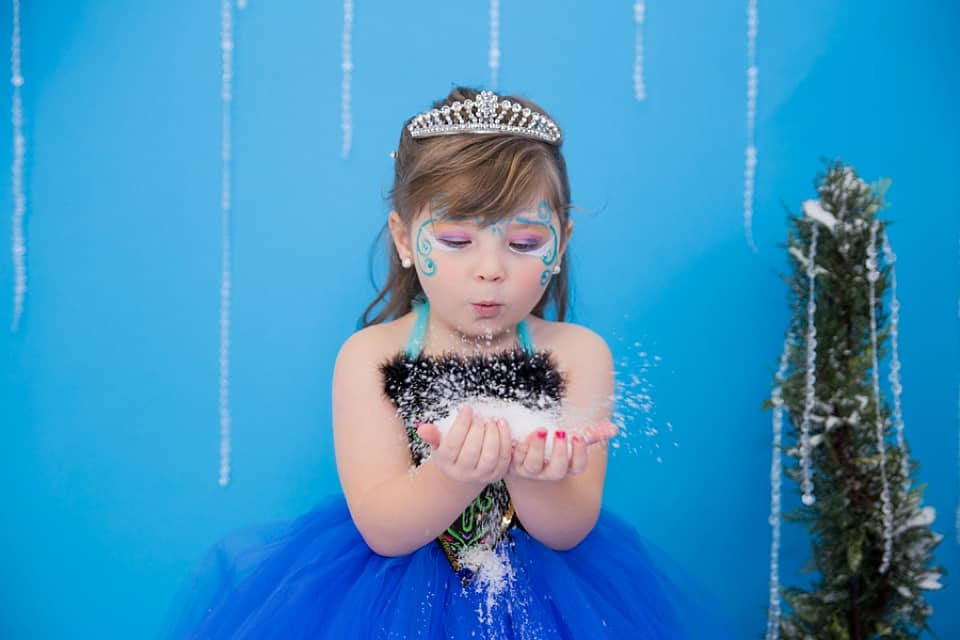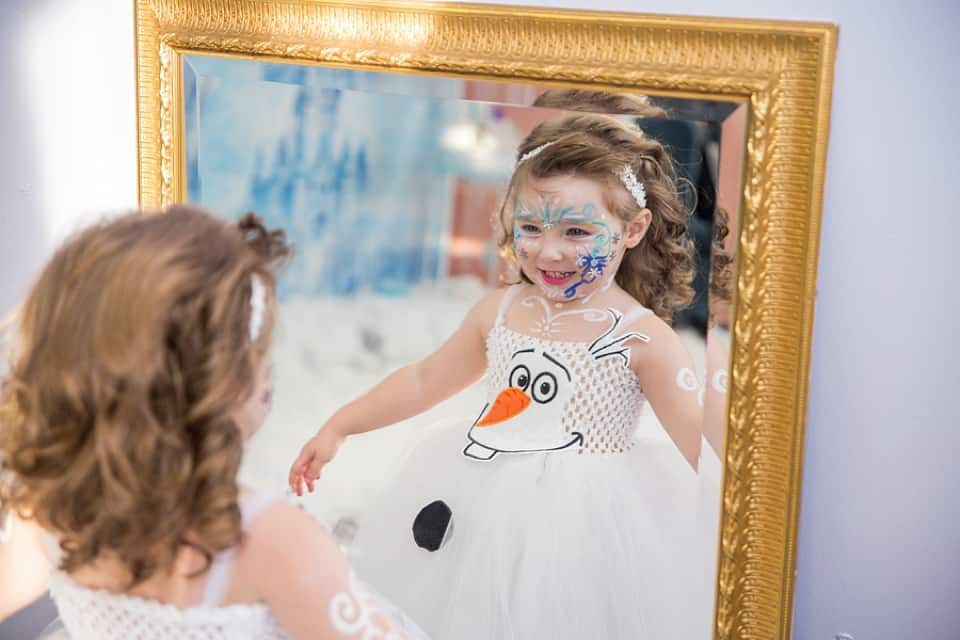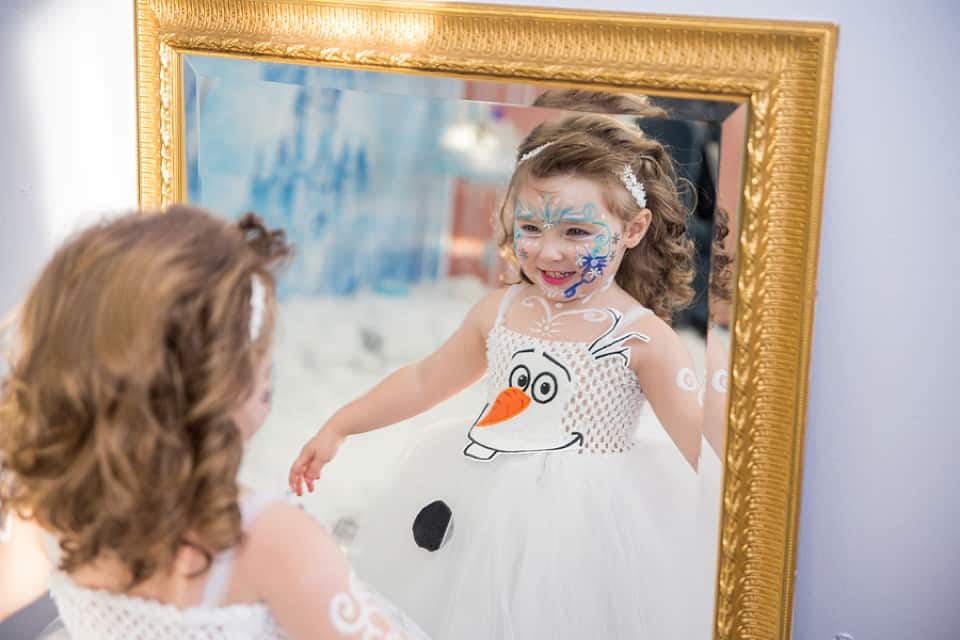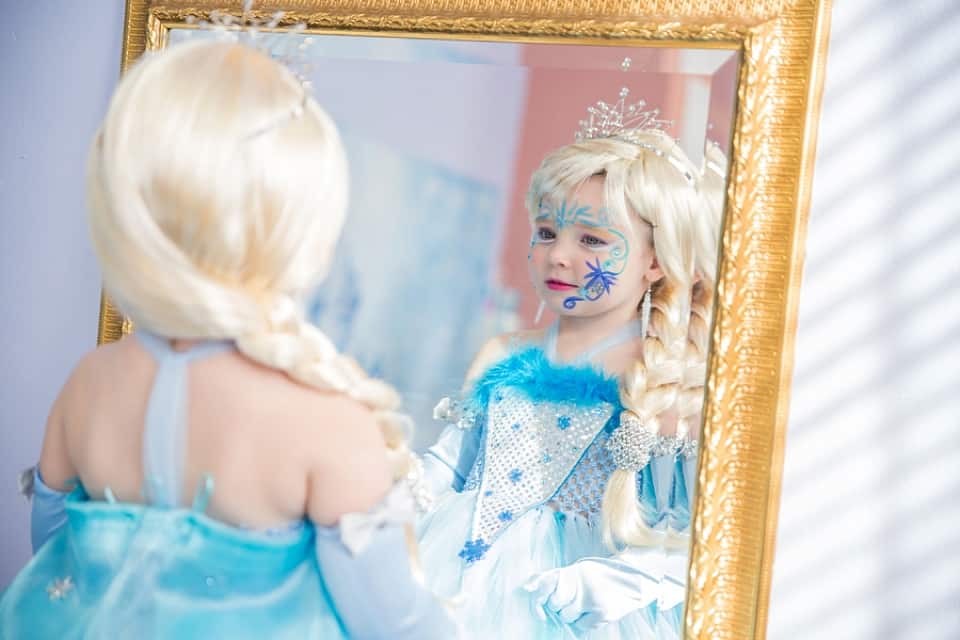 Thank you for submitting your amazing party and the sharing your stunning photographs Alison!
Vendor List:
Hair & Make-up: Keren Robinson; Makeup By MUA LLC
Hair & Make-up Assistant: Kelli Pulvino
Cake: Dana Harris
Photographer: Alison Townsend Photography
Photographer's Assistant: Lacey Heidbreder
Dresses: Tiffany Morris; Ready Made Diva
Backdrops: FabDrops
Video: B&H Photo Video
Stylist: Alison Townsend