Welcome to our ongoing alphabet series! Today's letter is "E is for Elephant." These gentle giants captivate kids of all ages with their astute intellect, immense emotive capabilities and unparalleled devotion and loyalty to all who love them. Here are some sweet elephant-inspired ideas and products to share with all the little elephant enthusiasts in your life.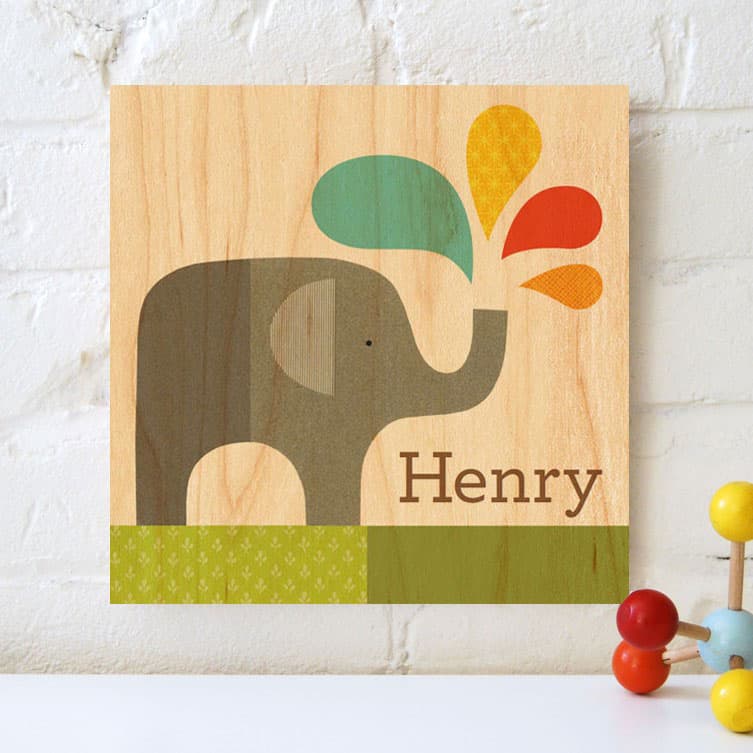 Petit Collage Wood Art Print $60. These adorable art prints made from sustainable harvested wood can be customized with your child's name and birth date to add a personalized touch to any kids' room.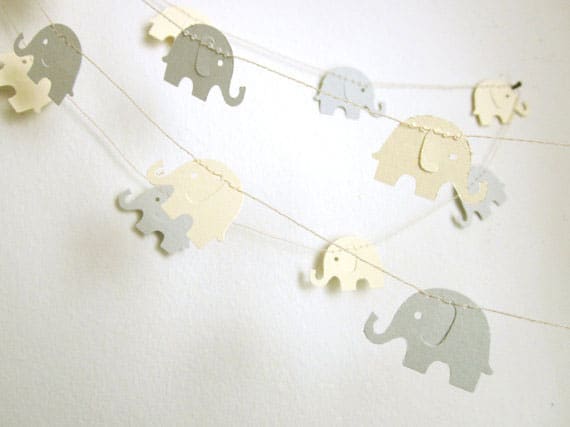 Elephant Paper Garland $12. Hang this string of gray and cream elephants in your child's room, play area or to celebrate a special elephant-themed occasion for instant smile-inducing charm.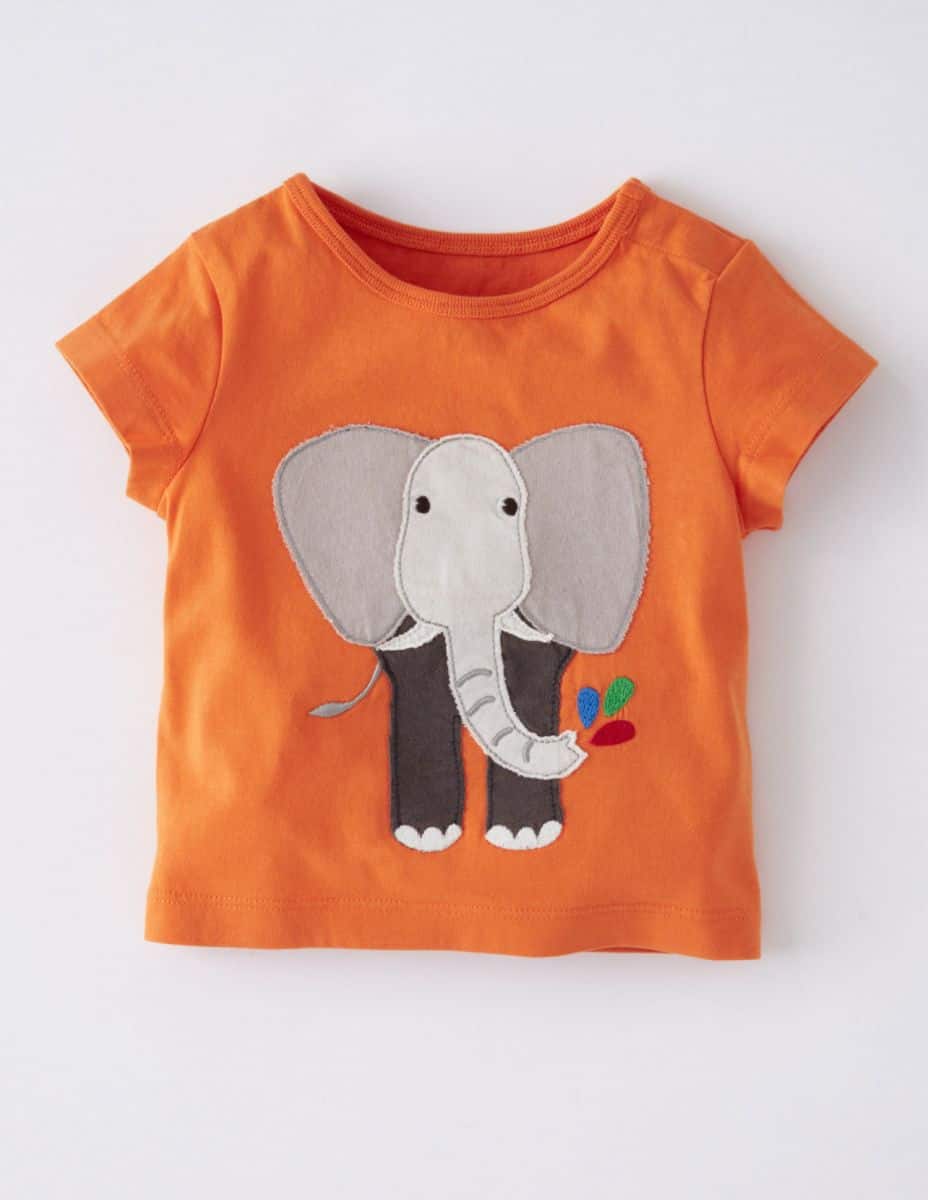 Mini Boden Elephant Tee $26. Kids' clothing brand, Mini Boden, always presents the sweetest designs in stylish form such as this cute elephant appliqué t-shirt.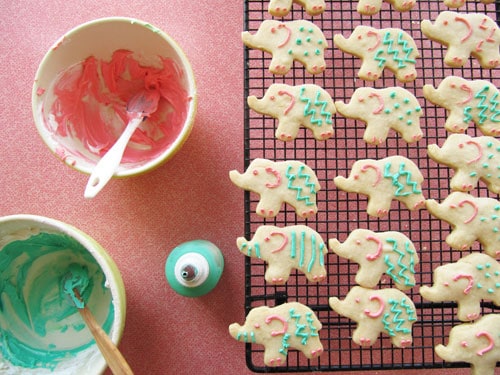 Elephant Shortbread Cookies (via Take a Mega Bite) Almost too cute to eat, these elephant sugar cookies are fun to make and decorate with kids in their favorite colors.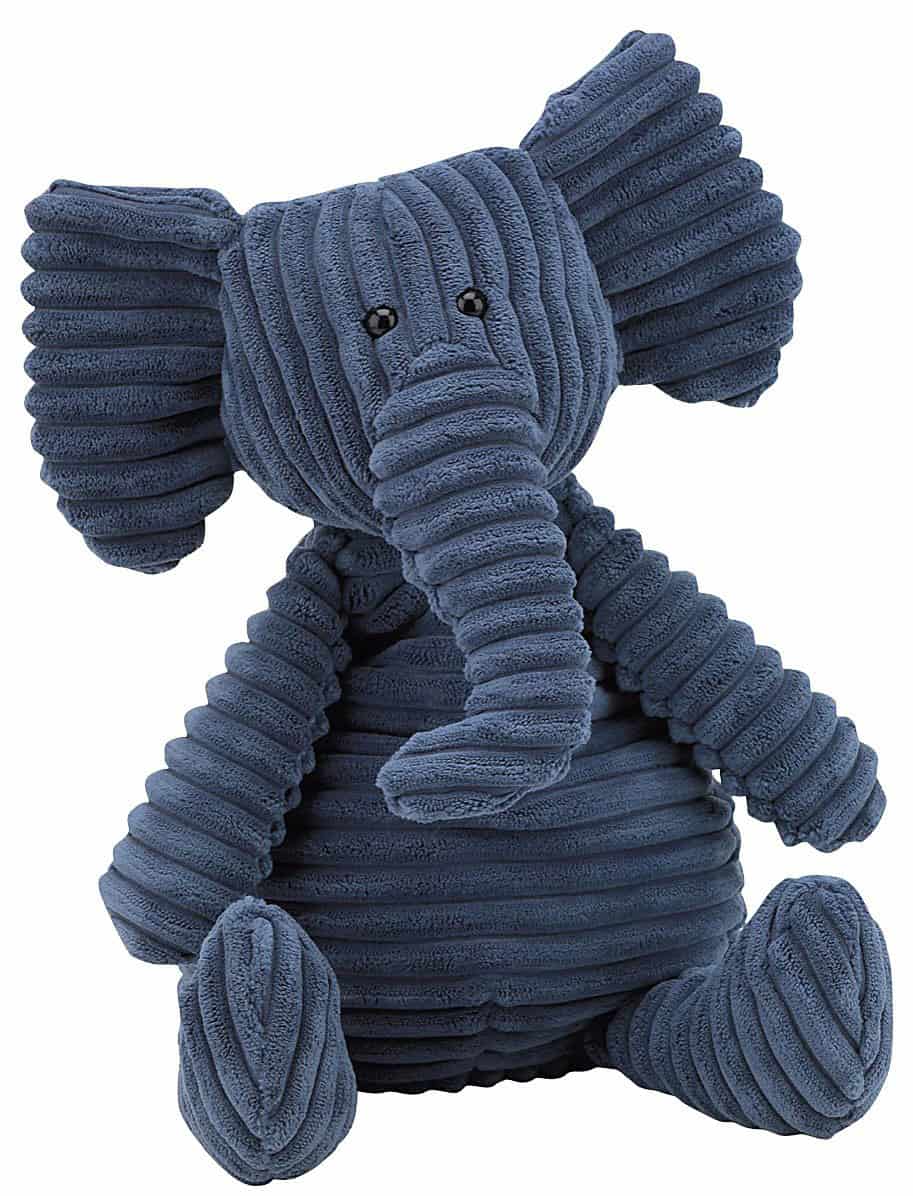 Jelly Cat Cordy Roy Elephant $24. One of the world's leading luxury soft toy companies, Jellycat presents the softest, most adorable and lovable cuddly elephant. My kids' Jellycat toys are amongst their favorites and are their bedtime must-haves.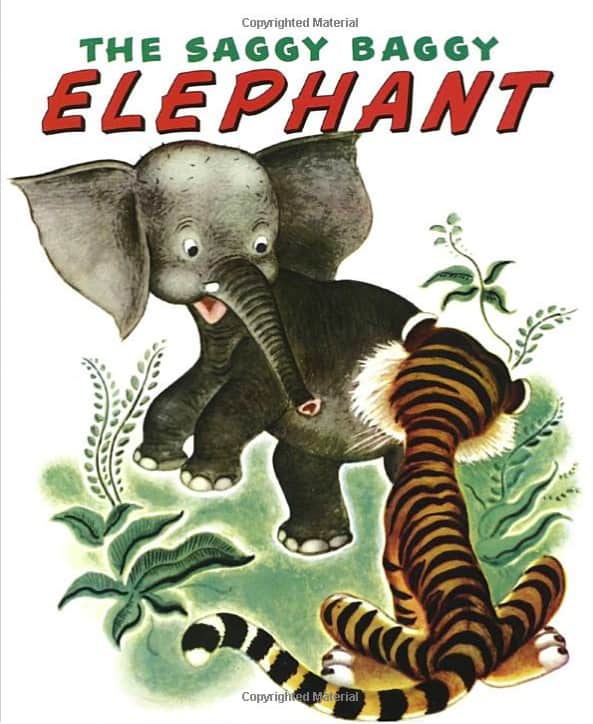 The Saggy Baggy Elephant Book $3.59. An all-time classic story from the popular Little Golden Book series about a little elephant that gets bullied, but finally finds acceptance amongst his own kind.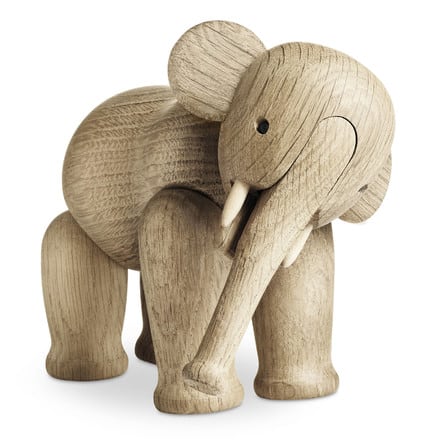 Kay Bojesen Wooden Elephant Kay Bojesen's world-famous vintage wooden figures are classic gifts for kids of all ages. With its good-natured expression, the iconic elephant figure has been a part of the Bojesen family since 1953 and is a faithful companion from play pen to adulthood.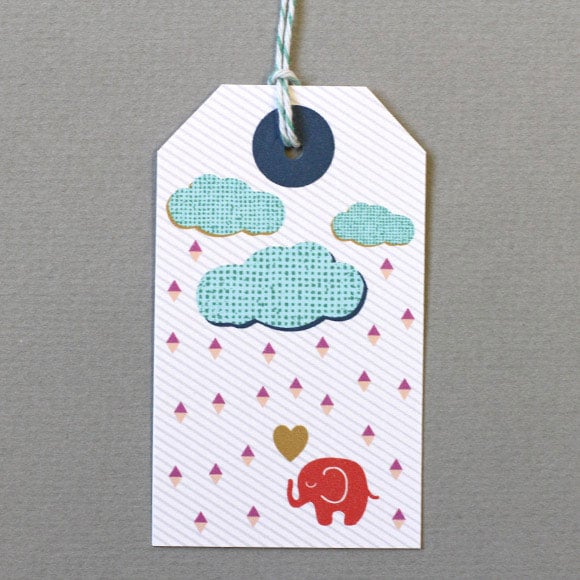 Elephant Gift Tags (via Love vs. Design) These free printable elephant gift tags are a festive way to celebrate any kids' elephant-themed special occasion.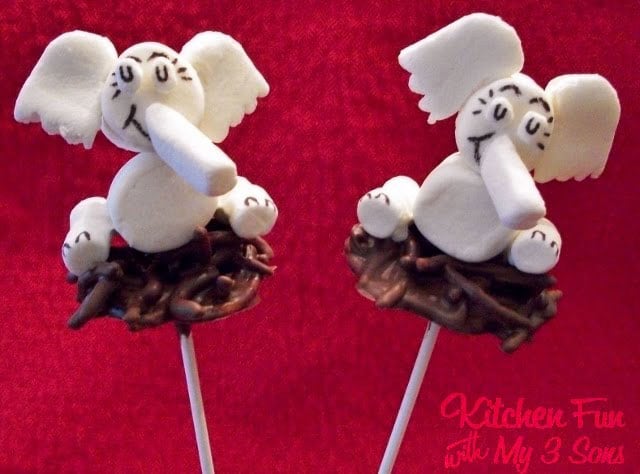 Horton Hatches the Egg Pops (via Kitchen Fun With My 3 Sons) These cute marshmallow elephant pops are inspired by the classic Dr. Seuss book "Horton Hatches the Egg." Fans of the book will love bringing it to life in a yummy edible way.
For more of our Alphabet Series, check out A is for Adventure, B is for Bon Voyage, C is for Candy Cane and D is for Dragon.