Welcome to our ongoing alphabet series! Today's letter is "D is for Dragons." These majestic, mystical creatures enthrall kids of all ages with their captivating and mysterious tales of valor, danger, suspense and adventure. My quest to find fantastic dragon-inspired ideas and products never ceases and I'm excited to share some of my top favorites so that you may delight the little dragon enthusiasts in your life.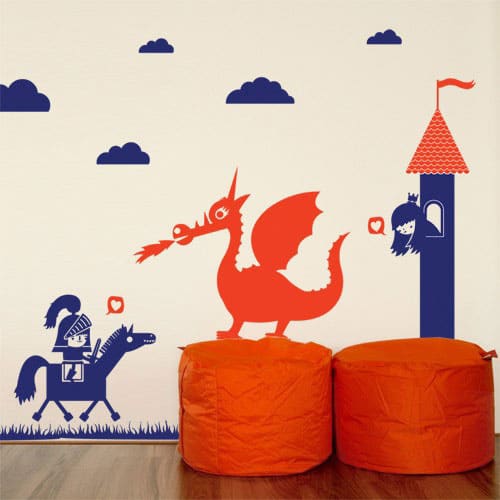 Dragon Decal $89.95. Fun way to decorate any kids' room and a great way to inspire storytelling and imagination.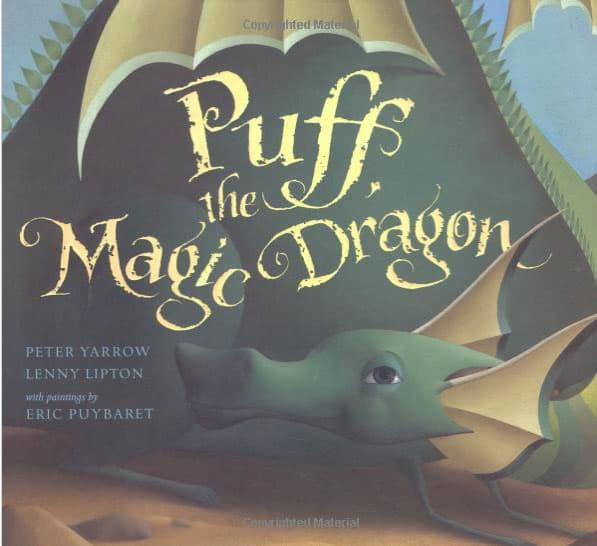 Puff The Magic Dragon Book $11.87. A classic and one of my all-time favorite songs in a beautiful picture book adaptation.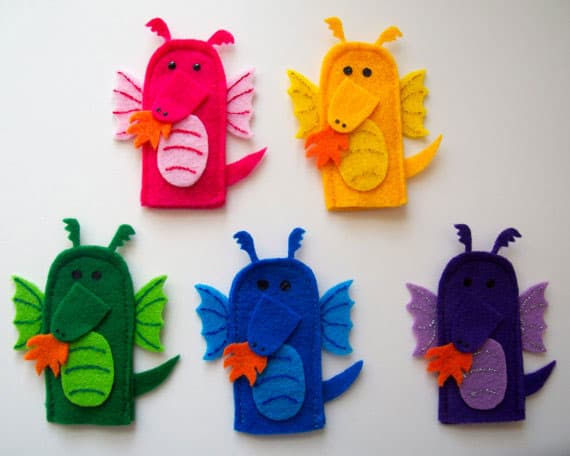 Dragon Finger Puppets $14. Set the stage for adventurous quests with this classic fairy tale themed puppet set.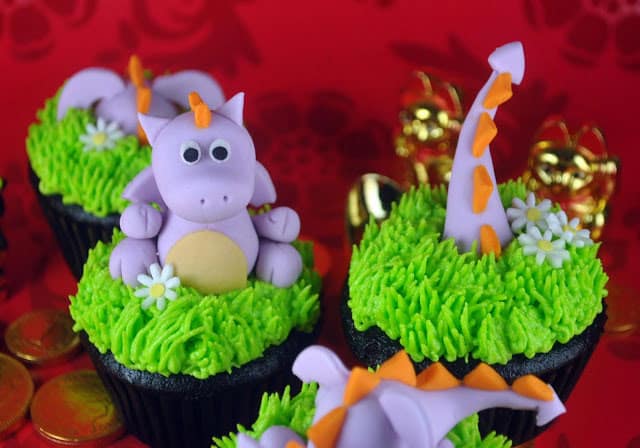 Dragon Cupcake Toppers (via Bake Happy) This easy step-by-step tutorial makes the cutest little fondant dragon cupcake toppers. If not using for edible applications, kids will have just as much fun using clay, play-doh, or any other kind of sculpting material.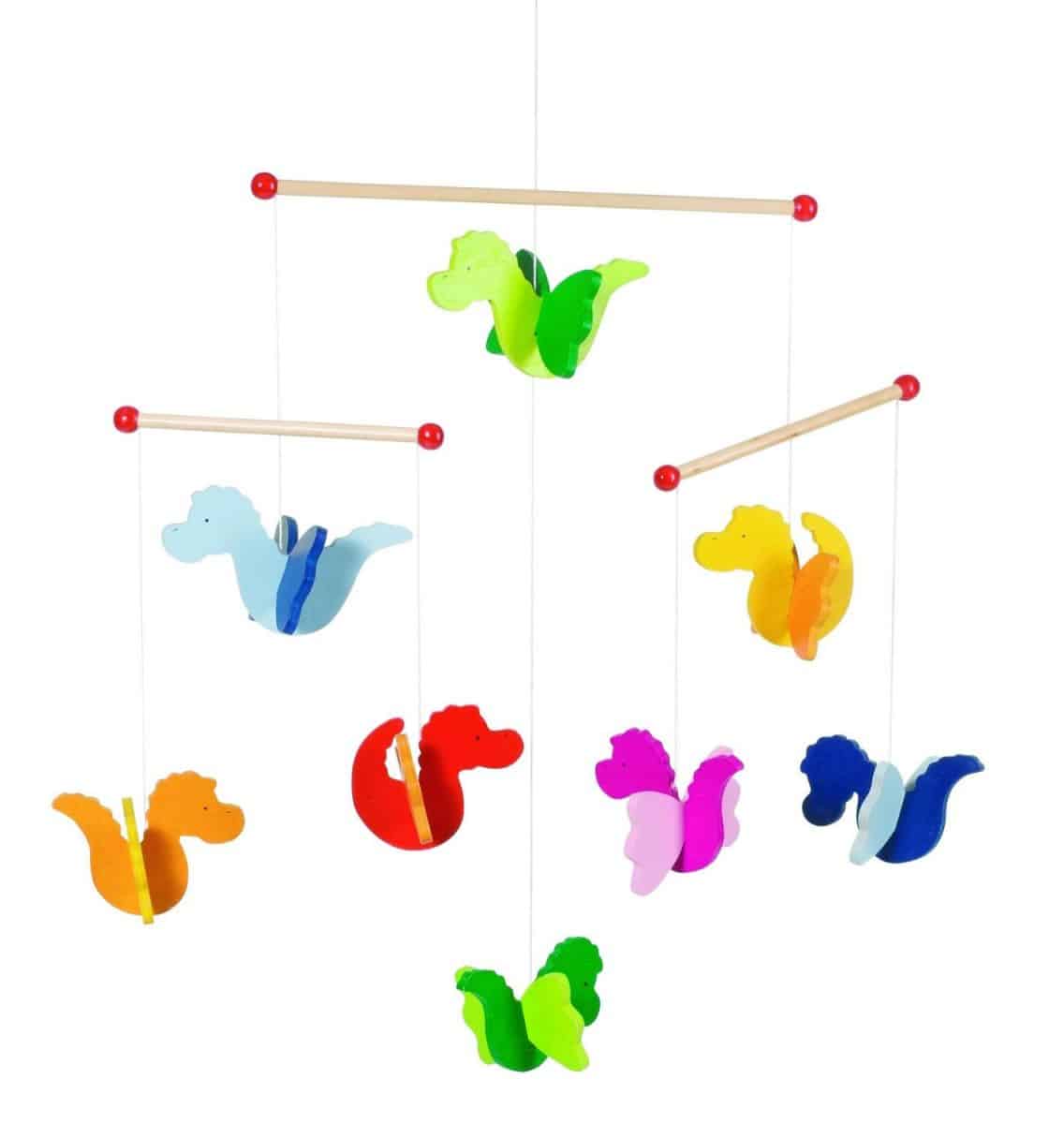 Dragon Mobile $18.06. Add color, movement and fun to any kids' room with this modern set of eight sweet little wooden dragons.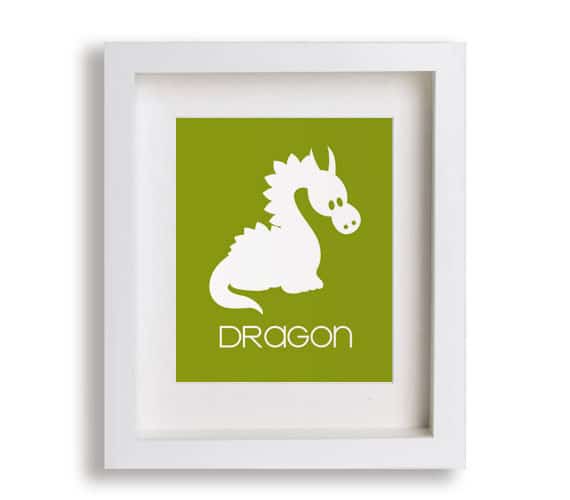 Dragon Art Print $14.95. This simple dragon art print instantly updates any kids' room with a more modern aesthetic.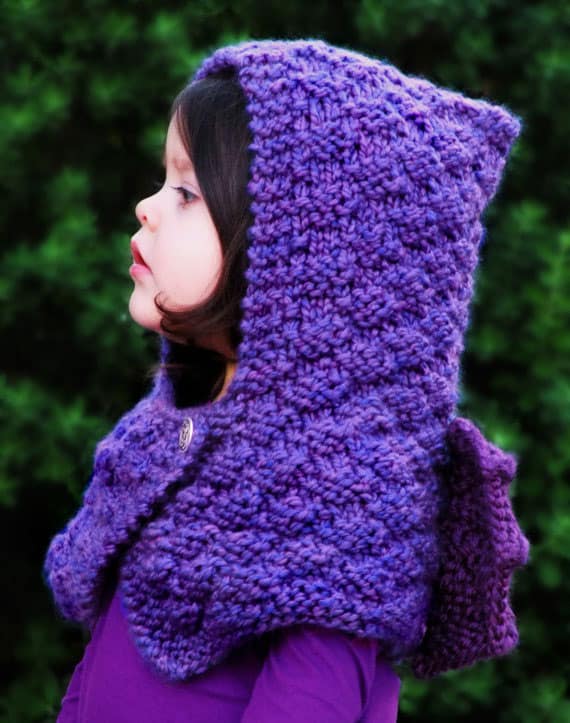 Dragon Hooded Cowl Knitting Pattern $8.50. Calling all knitters! This pattern makes the most adorable hooded cowl complete with little dragon wings attached. Not only is this super cute and fun to wear, but it will keep little ones warm and cozy too.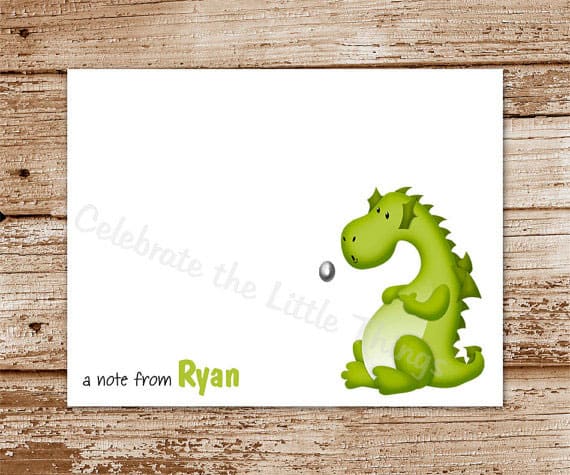 Personalized Dragon Note Cards $12 for set of 8. These multi-occasion notecards are fun ways to personalize sentiments from any little dragon hunters wishing to express themselves through writing.
For more of our Alphabet Series, check out A is for Adventure, B is for Bon Voyage, and C is for Candy Cane.