I'm mad about anything that's cute, colorful and knitted and so are my kids. If you are too, you'll be smitten over these adorable crochet playthings from Freja Toys. Founded by maker and designer Tanya, based in the Ukraine, Freja Toy started as a passion for providing moms and kids natural playthings made by hand. The name is sentimental, and inspired by Tanya's great-grandmother, Freyja, who was an expert needle and knit crafter.
On Freja Toy's shop, you'll see a delightful variety of crochet pretend play toys like fruit rattles and knit veggies.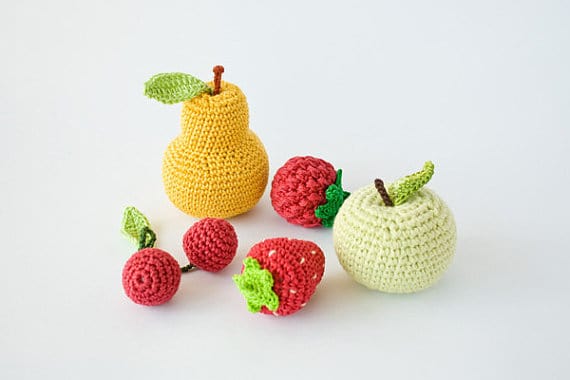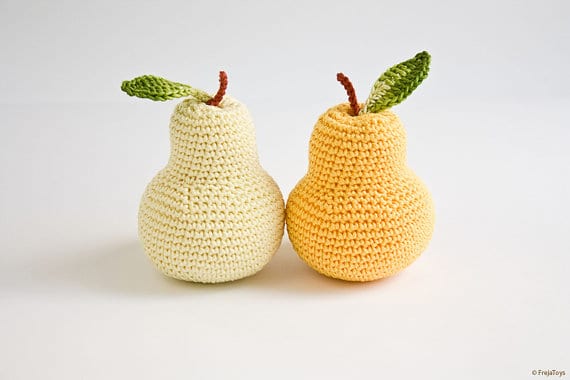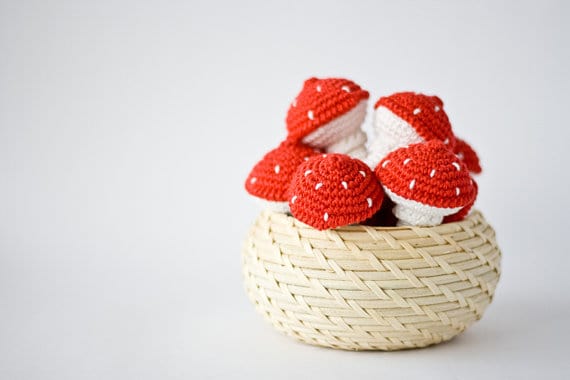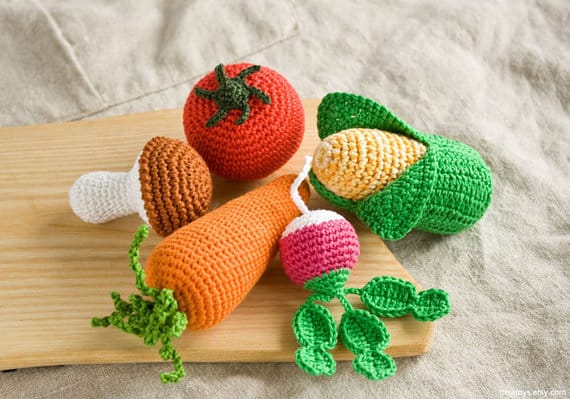 Freja toys also carries a line of beautiful nursery necklaces in natural wood and yarn to keep teething babies and their little hands happy.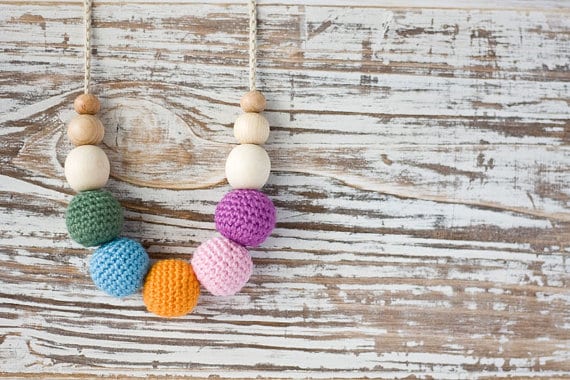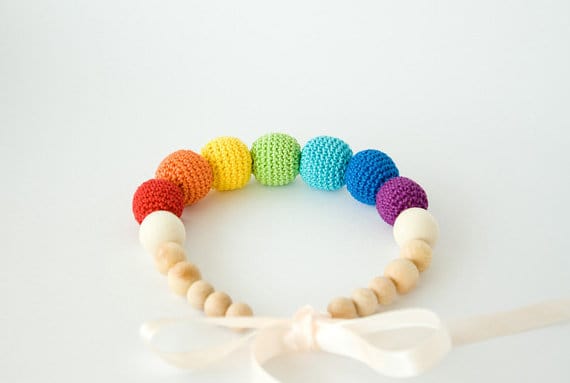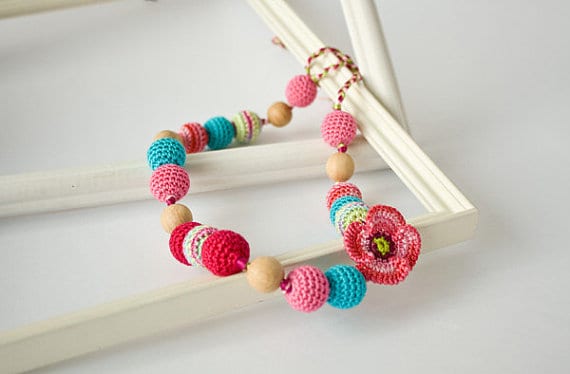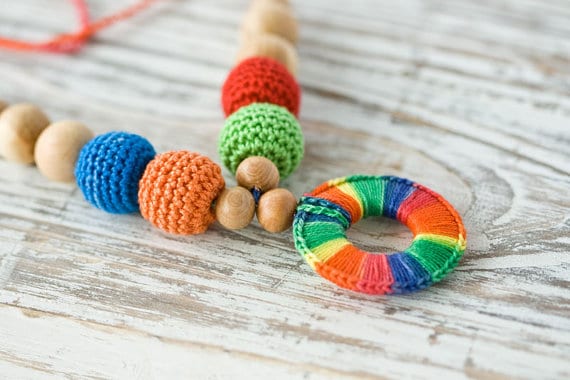 I love their sweet knit dolls with yarn hair and embellished clothing details.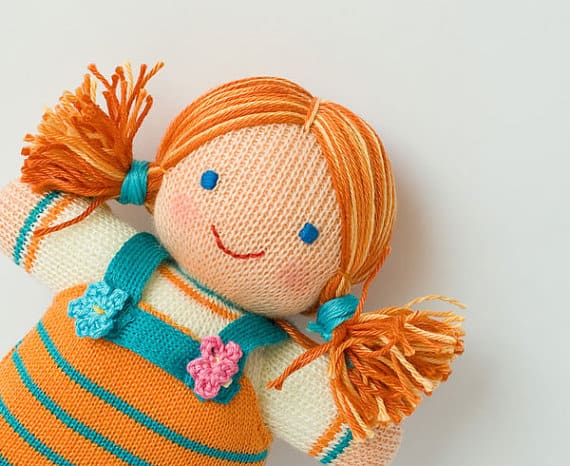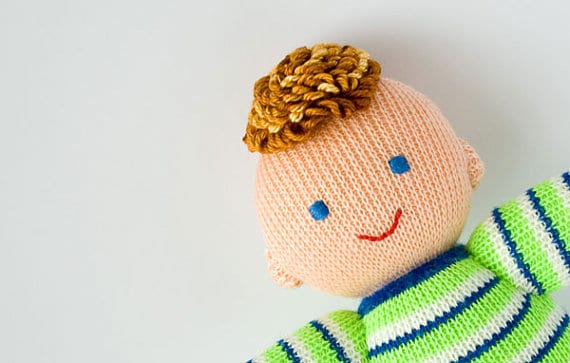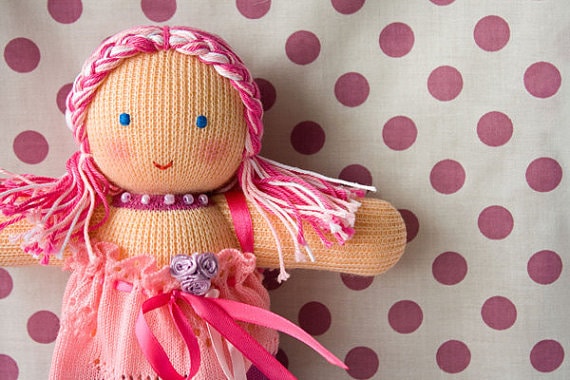 Take a look at Freja Toy's full collection online on their Etsy shop. Although based in the Ukraine, they do ship internationally.