This is one of those stories that warms your heart and achieves good for mankind, through the eyes of little boys and girls. Mom, Linnea Johansson, a cartoonist in Norway, recently found her 3 year old son Caspian holding back tears; when she asked him why, he said, "because Spider-Man doesn't cry."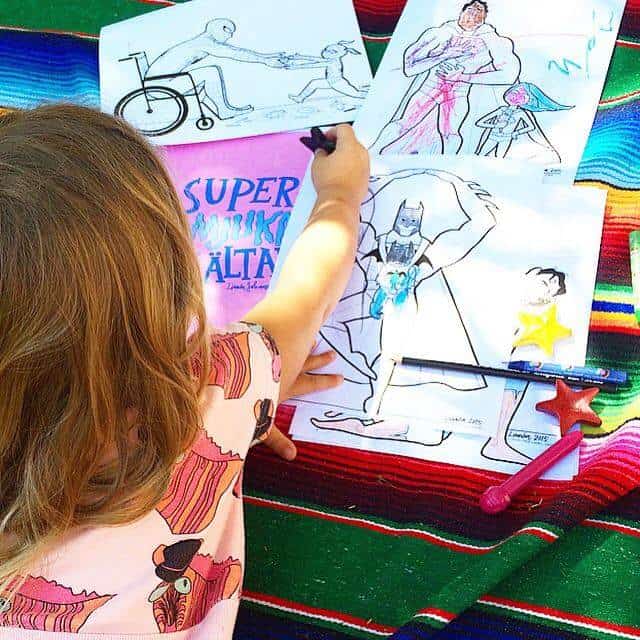 Johansson became inspired to show her son the softer side of super heroes and created a set of free printable coloring pages showing them in unique gender-neutral situations. The lesson she'd like to inspire is that everyone can have empathy and compassion (even evil-fighting tough guys).
You'll find Superman cradling a kitten.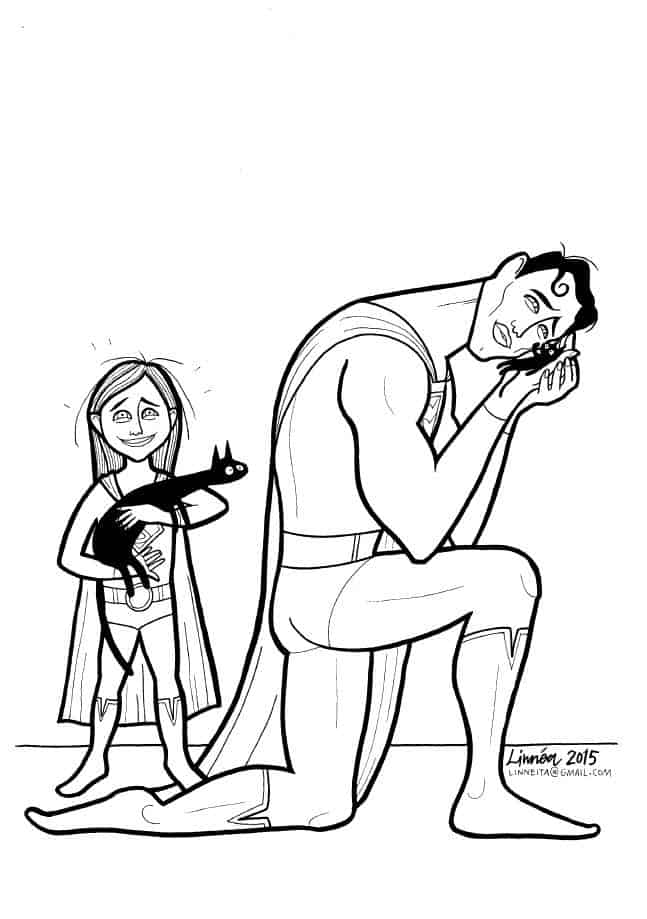 And a baby-wearing Batman who also bakes cookies.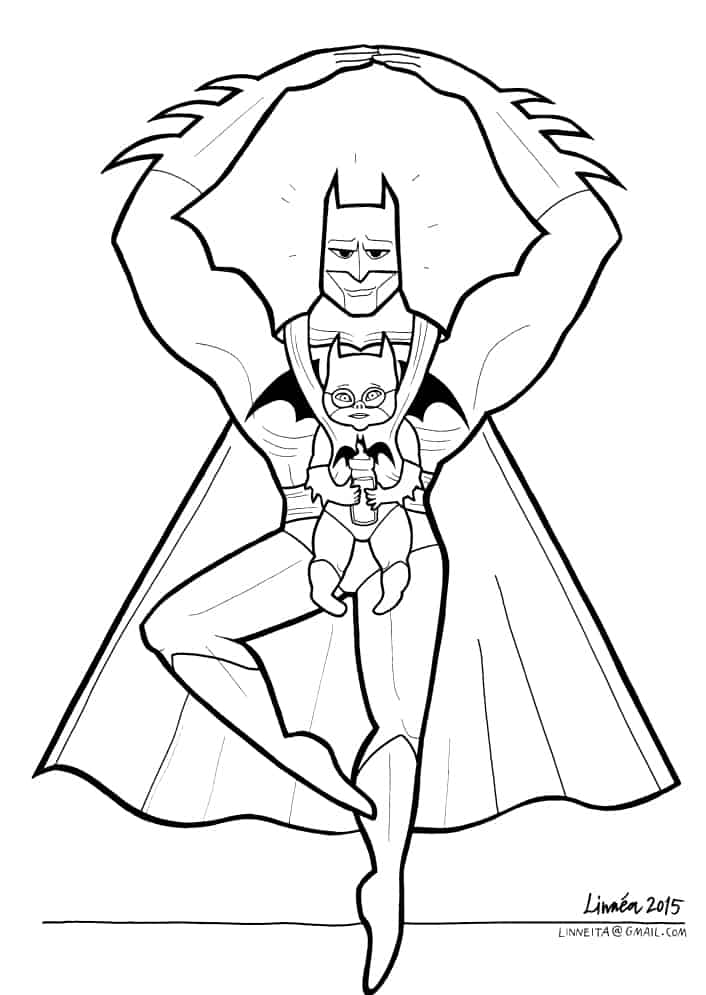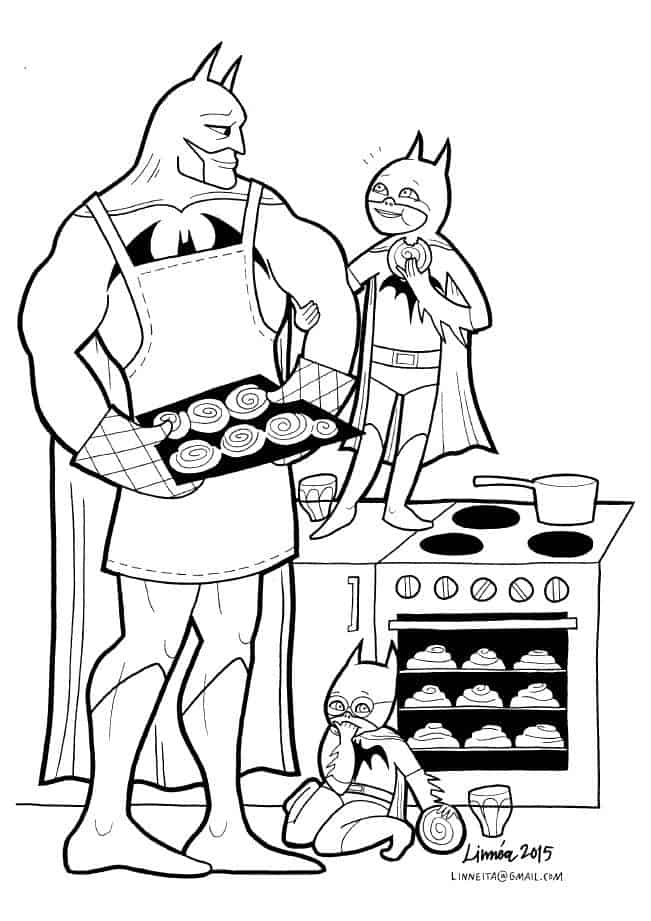 Johansson would also like to tackle Princess stereotypes next. Like this image of Sleeping Beauty rejecting a kiss from a Prince.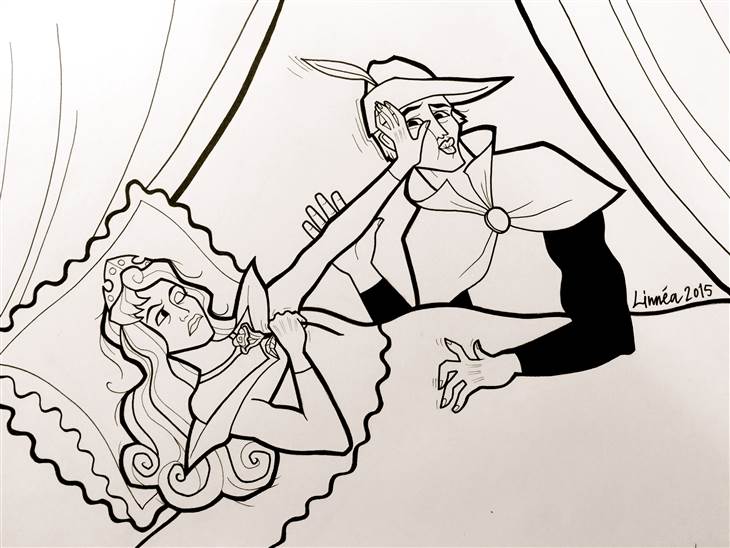 Johansson tells Today, "this is a coloring book with a purpose…I want to show [kids] that strong men should have warm hearts and that women should be able to decide for themselves. To be vulnerable is actually a strength, and to be different is not only OK, it's a gift because it brings diversity and new perspectives on things."
You can view and print for free, Johansson's "Super-Soft Heroes" coloring pages on her website.
(via Today)
(All images: Linnea Johansson)