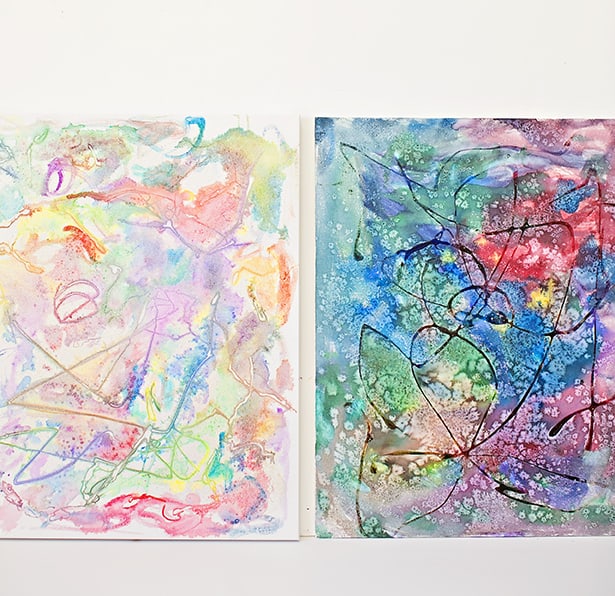 Have you tried painting with salt and watercolors? It adds an interesting texture to art and is fun for kids to try out! We also added glue to add even more interest to our canvases. This is a simple and colorful art project for kids with beautiful and unique results every time. No canvas is the same!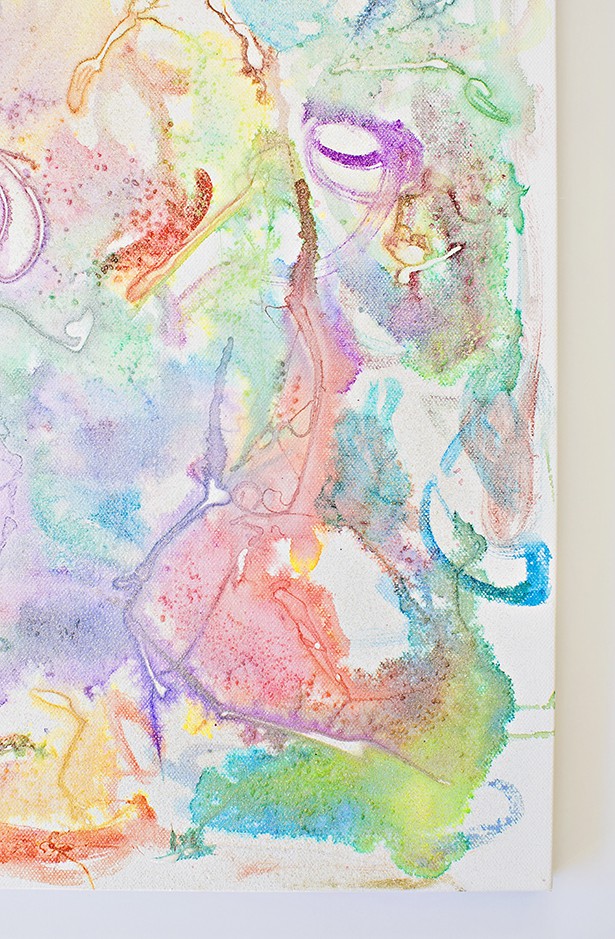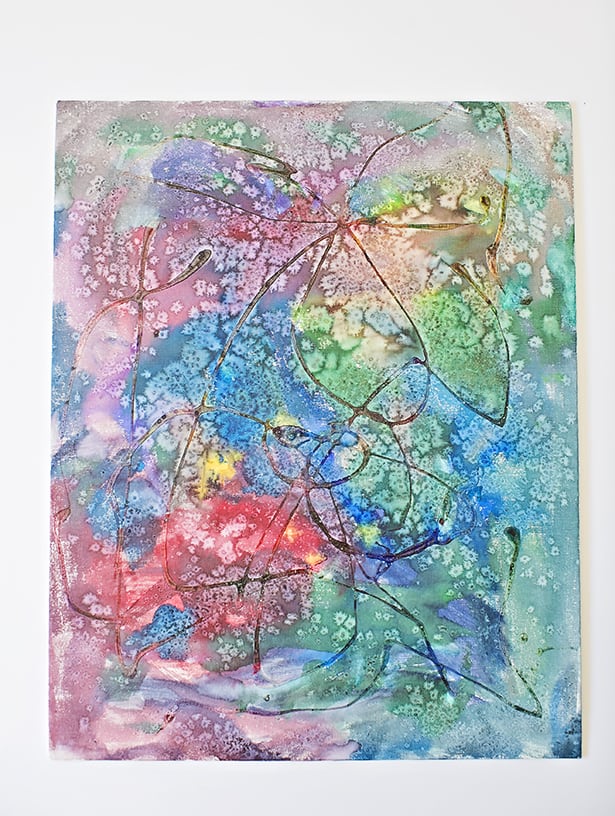 Watercolor Salt and Glue Painting – Materials:
– Large canvases
– Watercolors (we used both liquid watercolors with pipettes and watercolor palettes)
– Glue (we tried both a glue gun and regular clear glue)
– Salt
– Glitter spray (optional, we sprayed this on at the end to give our final canvases a sparkly but subtle sheen)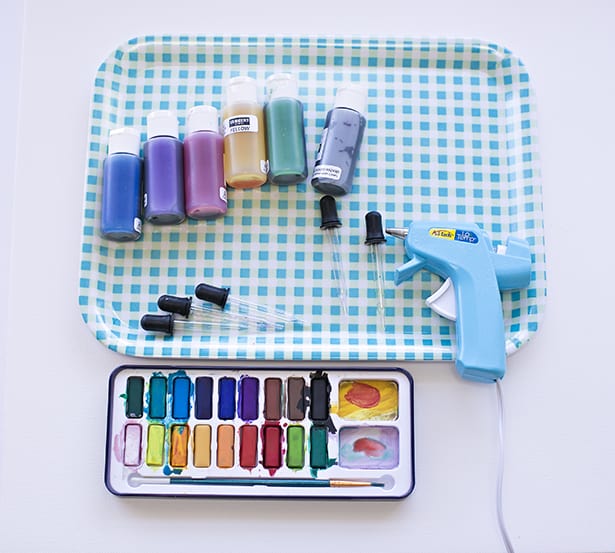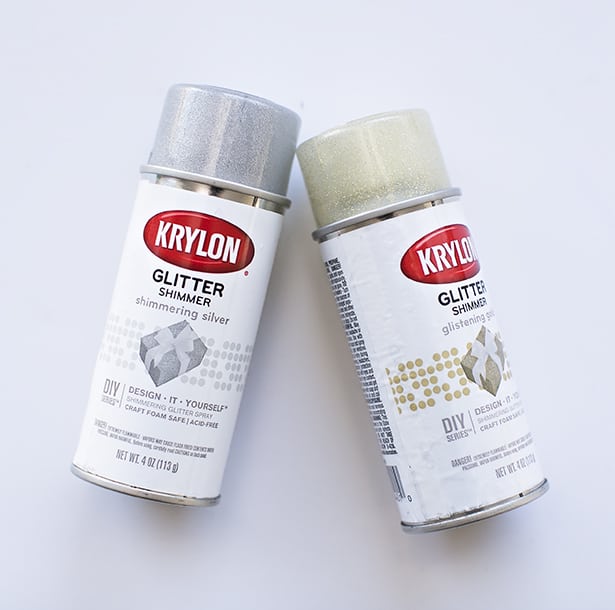 Instructions:
Step 1. Add glue to your canvas. We tried it both ways by using a glue gun as well as regular clear glue. With the glue gun we peeled off the glue once all the watercolors were dried on the canvas. With the clear glue we let the glue stay (first allowing it to dry completely before painting) to add dimensional texture. You can see an example of each method method below. The pastel canvas is with a glue gun and the darker colored canvas is with dried clear glue.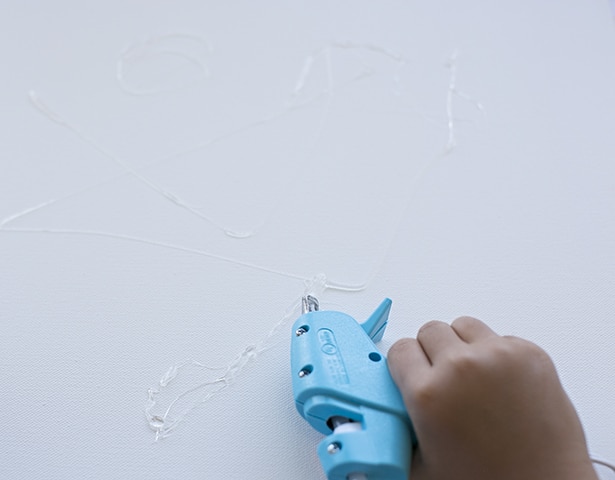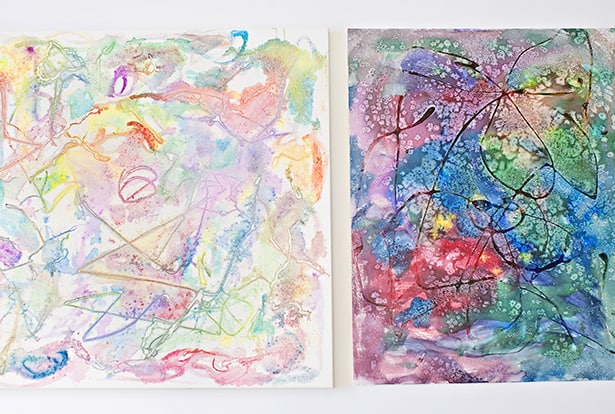 Step 2. Once your glue is on and dried, paint! If using liquid watercolors, set up a tray with small disposable cups and liquid watercolors in each cup, along with pipettes. Ask your child to add drops of watercolors on the canvas. Brush with a paint brush if needed. You can also add more colors by using a watercolor palette. We did both.
Step 3. Add salt over the colors (wet) for texture. When it dries, it will created interesting textures. Brush off excess salt when dried.
Step 4. With our glue gun canvas (pastel canvas) we peeled the glue off the canvas when it was fully dried. For the darker canvas, we used clear glue and left it on.
Step 5. Optional, spray a glitter shimmer spray for more texture and a touch of sparkle (optional). Make sure to do this outdoors or in a well ventilated area.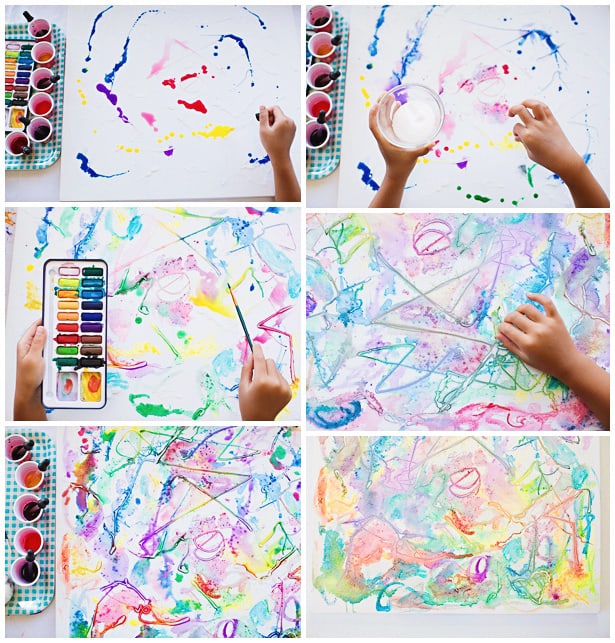 When you're done, admire your beautiful, textured canvases. The kids were so proud of these and we hung them up to remind them of their gorgeous art.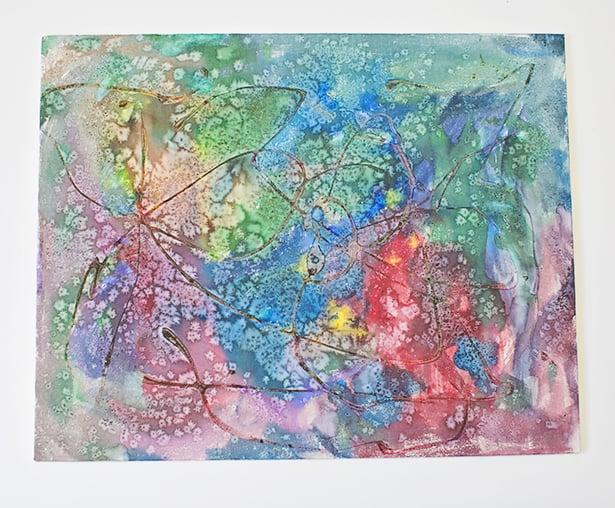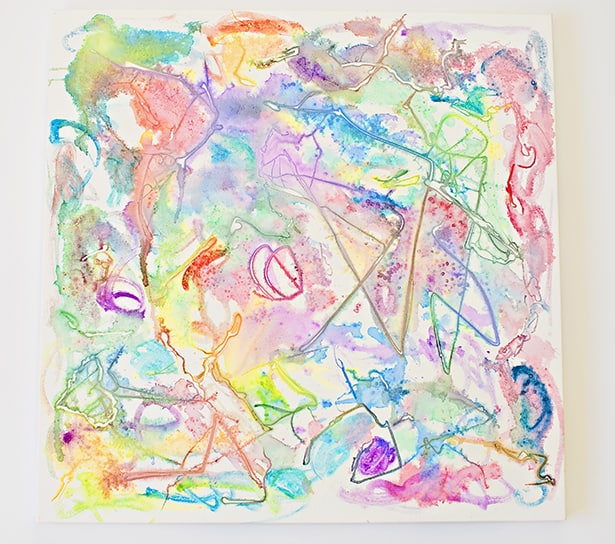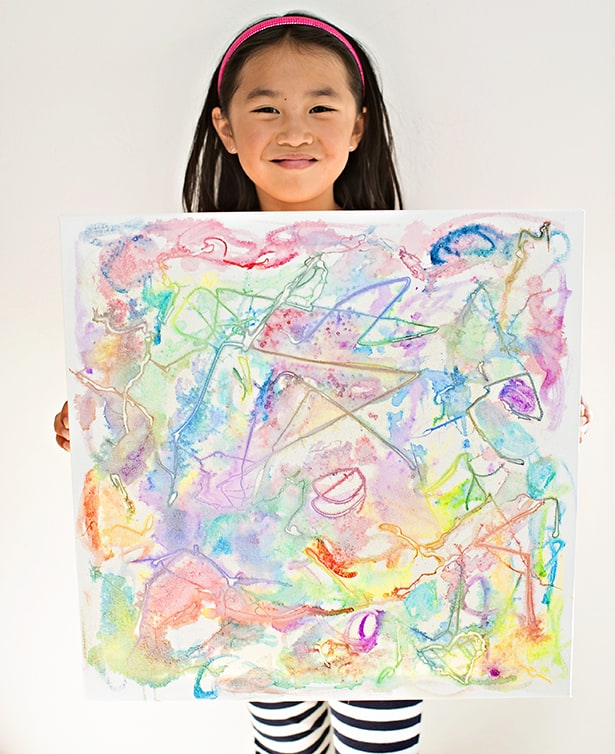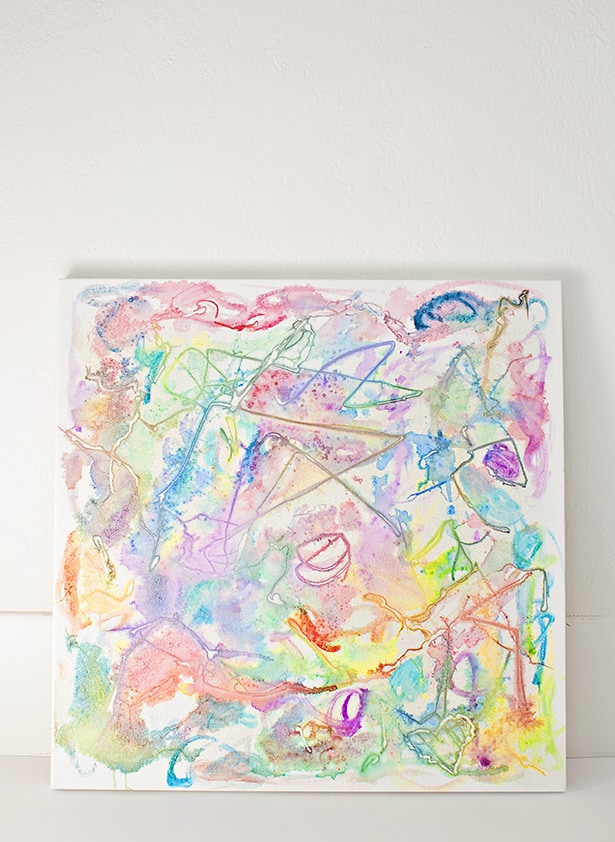 Have you tried watercolor salt and glue painting before? We highly recommend this fun art project! With a large canvas, you can turn it into a collaborative art project the whole family can enjoy!
Check out more creative ideas for kids.
______________________________________________________________________________________________________

Disclosure: Some of the links in the post above are "affiliate links." This means if you click on the link and purchase the item, we will receive a small affiliate commission. Regardless, we give our promise that we only recommend products or services we would use personally and believe will add values to our readers.