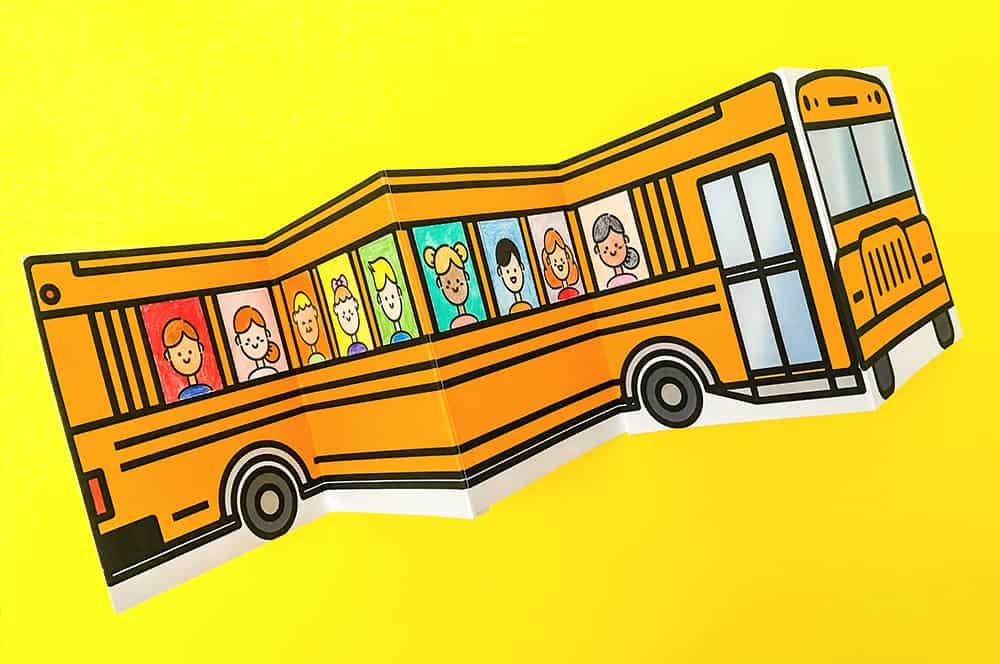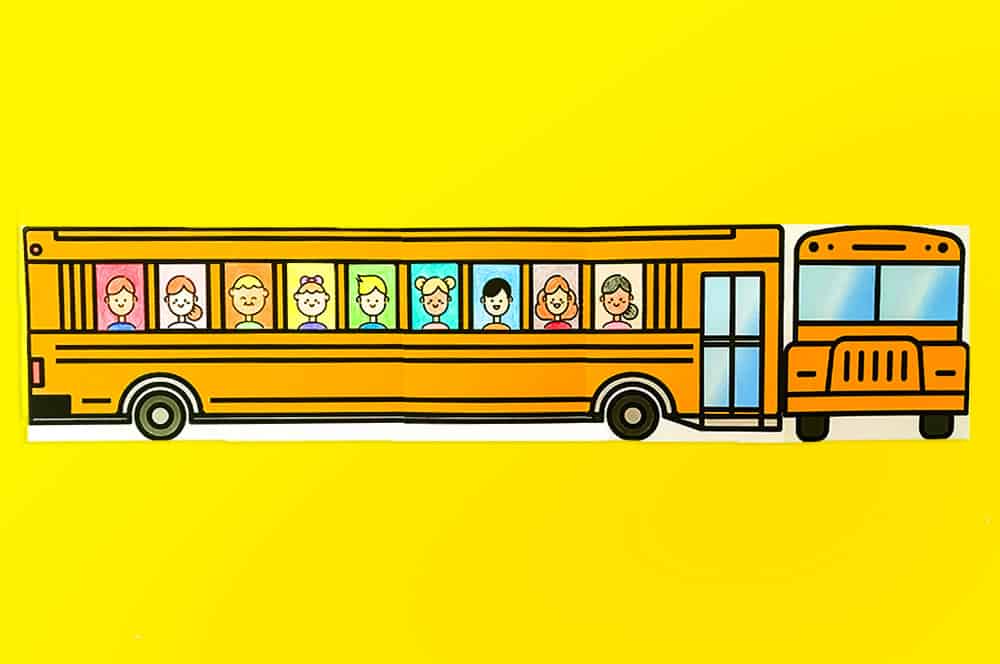 Scroll down to watch the video below to see how easy it is to make this adorable School Bus of Friends and make sure to subscribe to our YouTube channel for more fun videos!
Follow us on Instagram for more fun ideas for kids!
Just in time for a new school year, we wanted to share a fun printable school bus that can be filled with new friends! This a perfect after-school activity and a fun way for kids to practice cutting, pasting, drawing and coloring.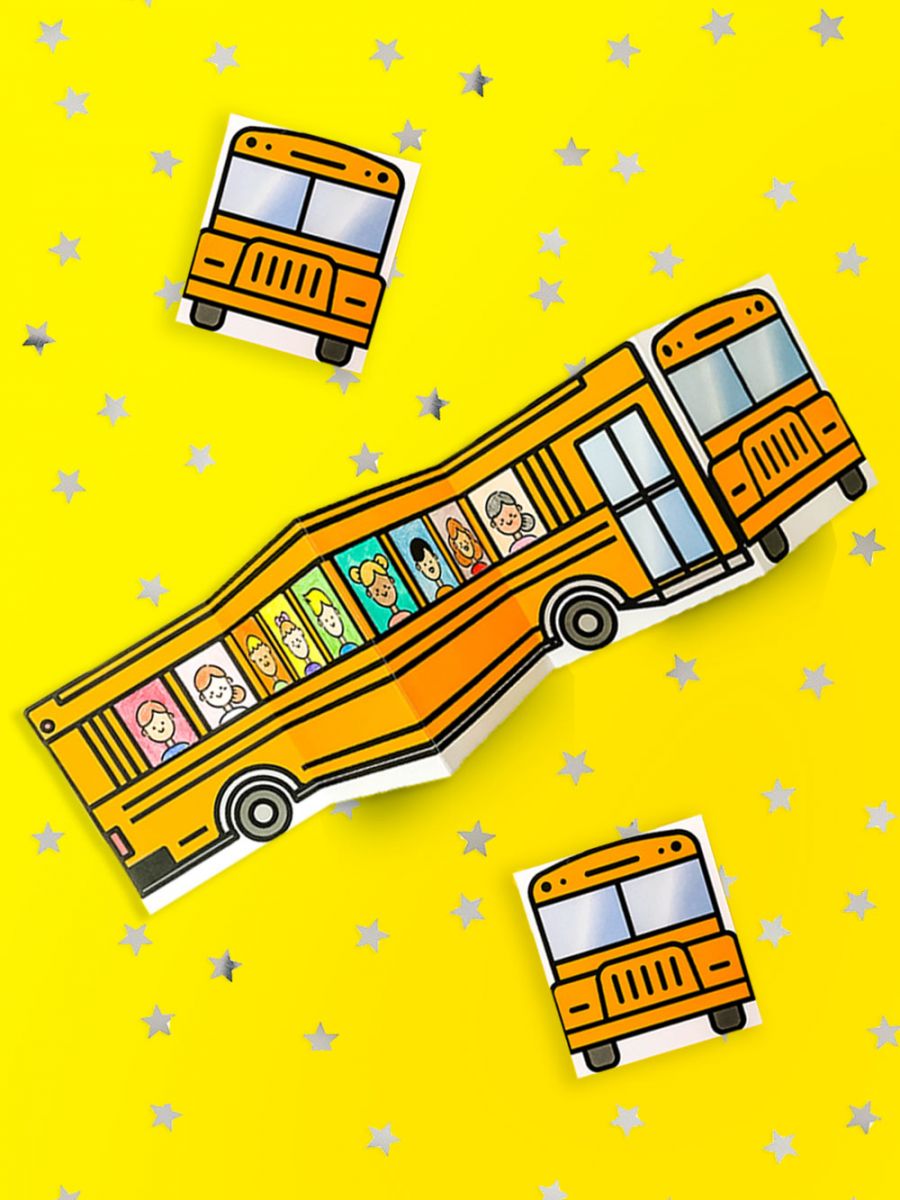 Best of all, it can be updated with class or school pictures and folded up into a big accordion-style book of friends!
SUPPLIES:
A few sheets of 8.5 x 11 Heavy Cardstock
Scissors
Glue Stick
Optional: Wallet-sized class pictures Materials for Decorating or Embellishing (Crayons, Markers, Stickers, etc.)
FREE PRINTABLE TEMPLATE (download right below):
Click Here to Get Your Free Printable
INSTRUCTIONS:
Step 1: Print the desired template pages on a heavy cardstock. There is a full-color version, but also a black & white version for kids who prefer to color everything themselves! Want to fit a whole classroom in the bus? We planned for it ! You can print out as many copies of the "extension" piece as you need to add more kids.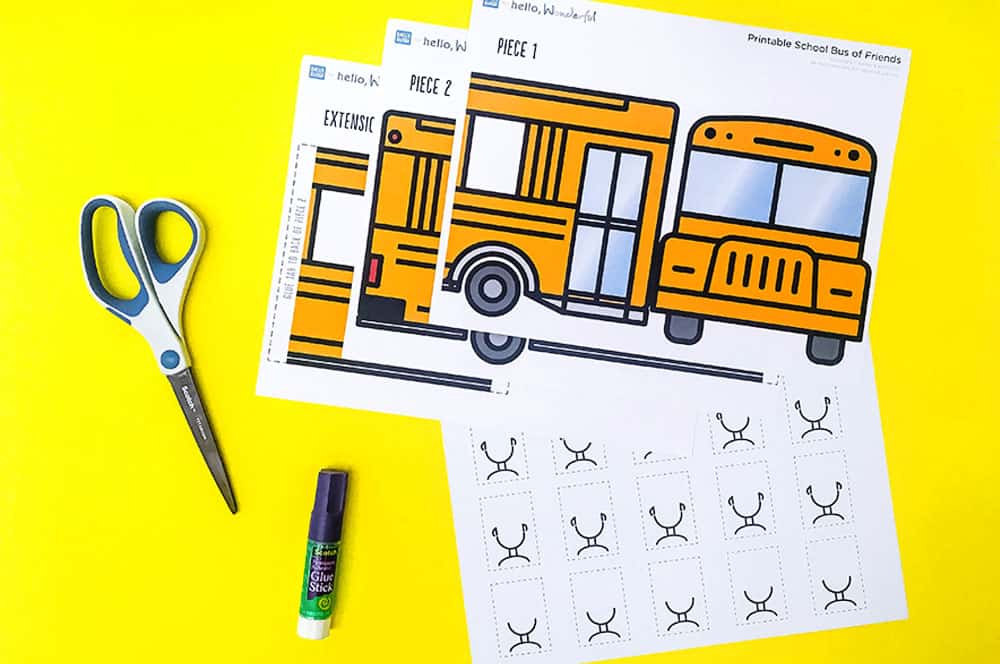 Step 2: Cut out your pieces. Instead of trimming all the negative space around the bus, we just cut straight lines across. To make an accordion-style book, this seems to work better. If you plan hanging it flat on a wall or bulletin board, you may want to trim the outside.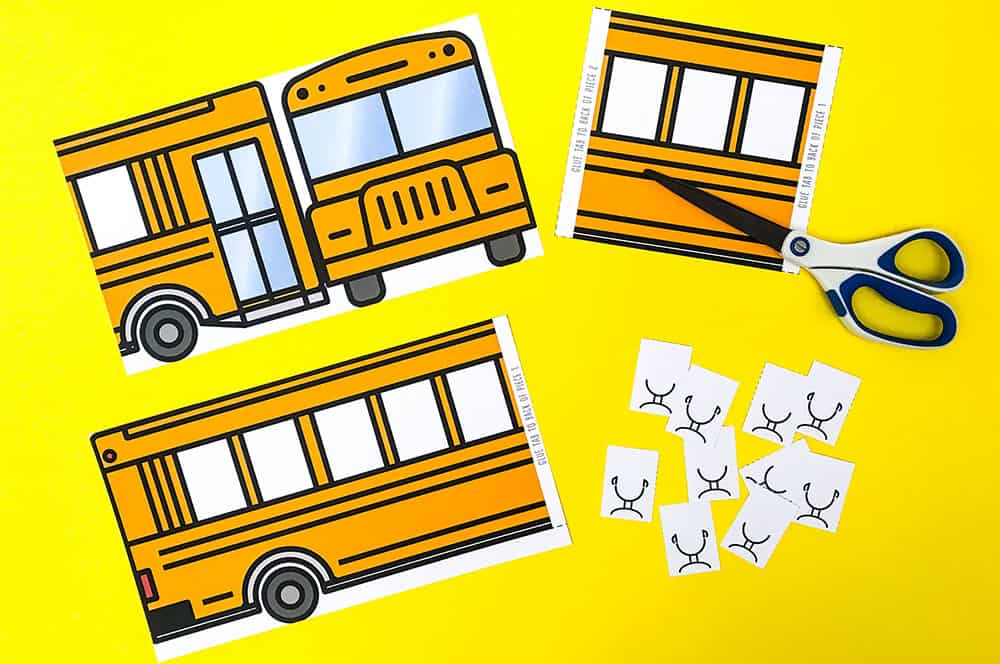 Step 3: Using a glue stick (or similar) join all of the pieces together, applying the glue to the tab show.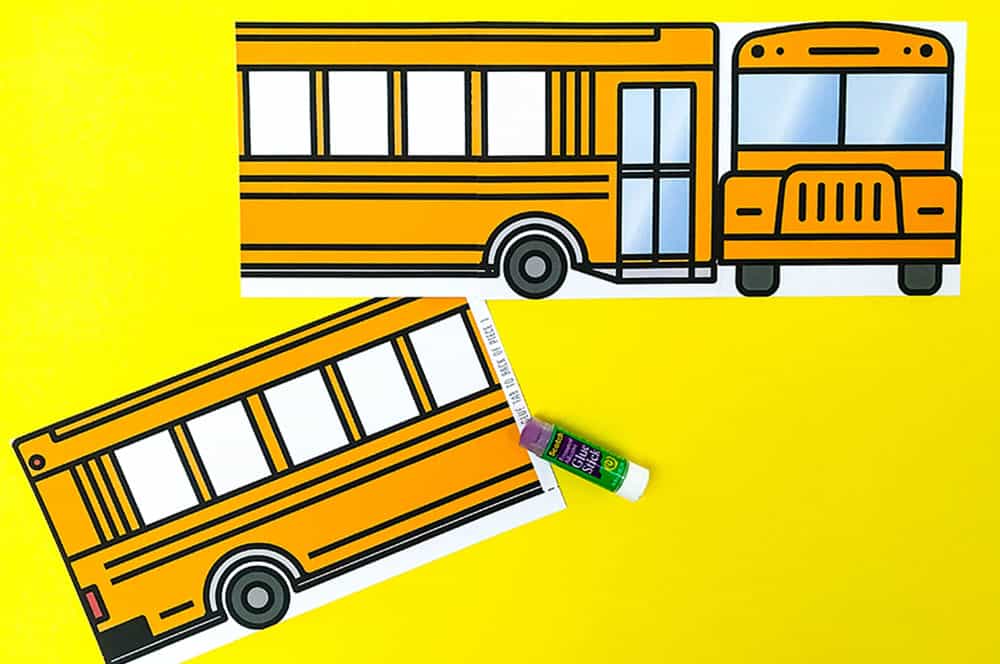 Step 4: Add friends! You can use the face-drawing prompt page provided or kids can draw in their own. Added bonus? Once school photos arrive, the bus can be updated with trading-sized school pictures trimmed to size!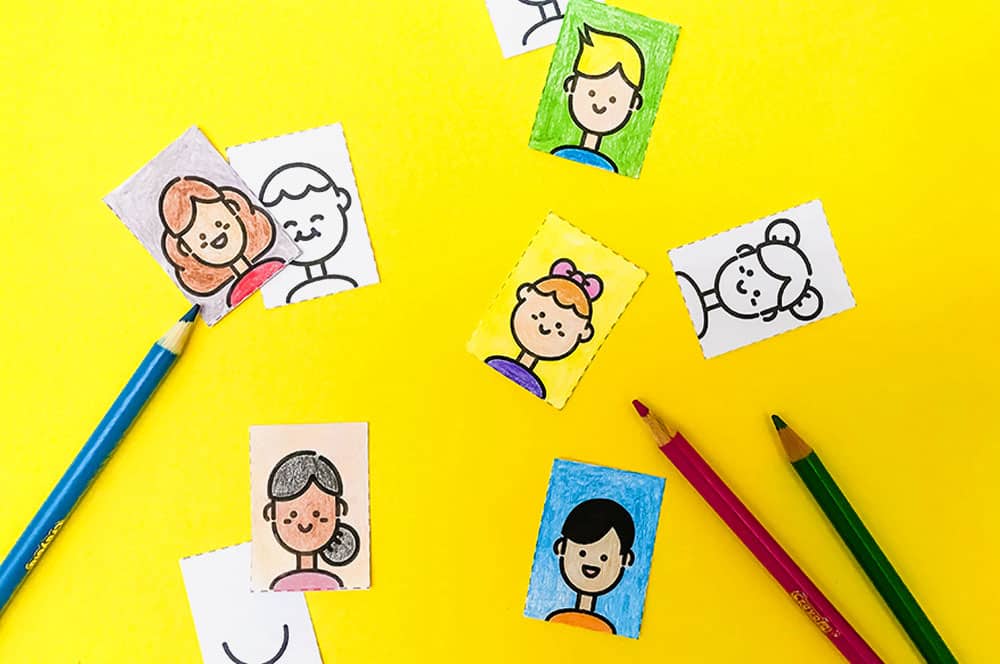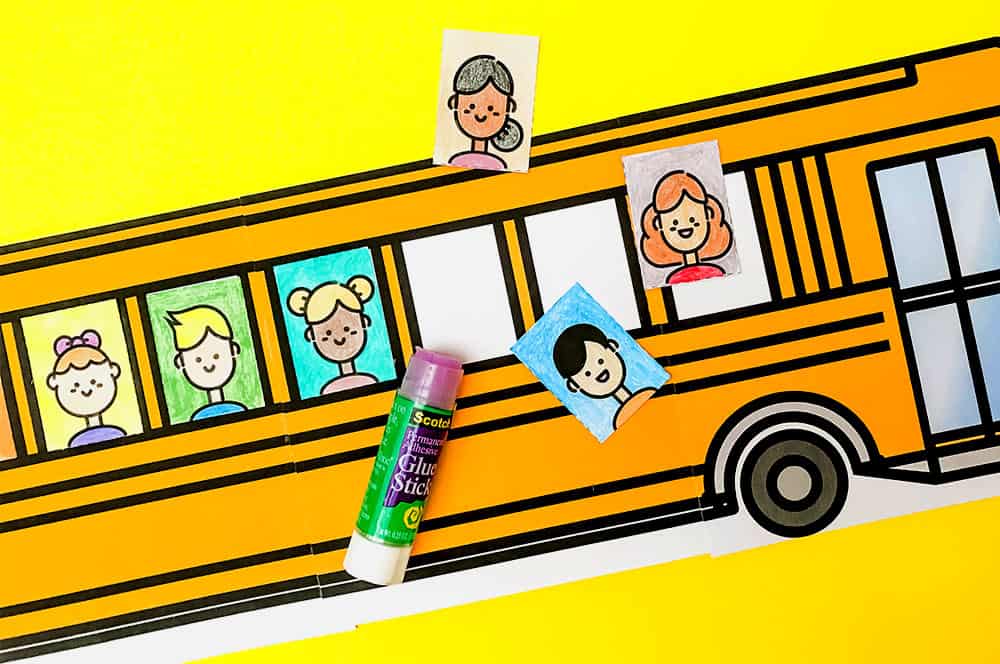 Step 5: Make sure your friends catch the bus! Glue them in tight with a glue stick.
Step 6: Begin folding your bus into a book, accordion style. Fold Piece 1 in half (where the front of the bus meets the side) then start folding at each seam accordion-style until you reach the end of the bus. The section that makes the end of the bus will also be folded in half.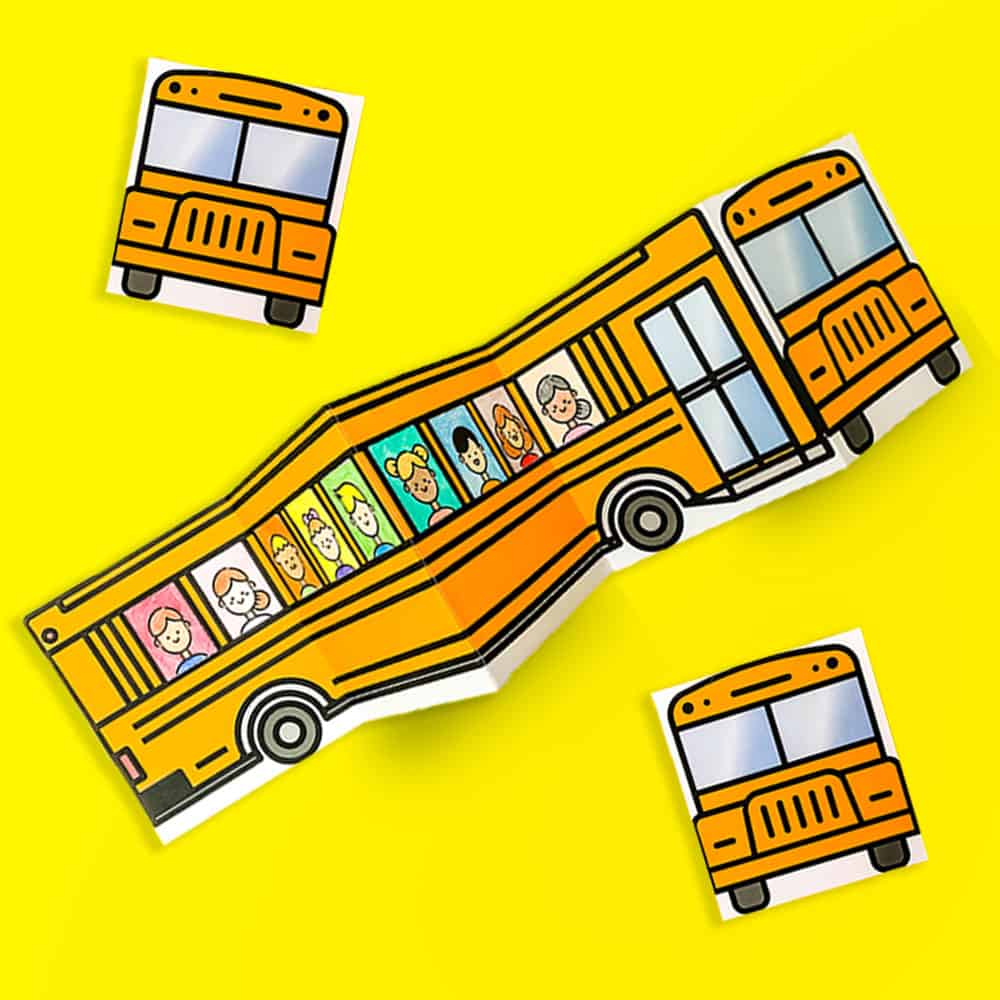 And just like that, ring-a-ding ding, your bus is ready and full of friends! This can be folded as a book, tied up with a ribbon and used as a class photo keepsake, set up on a table or desk, or hung on a wall or bulletin board.
You can also laminate your bus or cutout window-sized pieces of dry erase film to make your bus reusable!
What are some fun ways you're celebrating back to school?
Here are some photos from our video so you can see both versions 🙂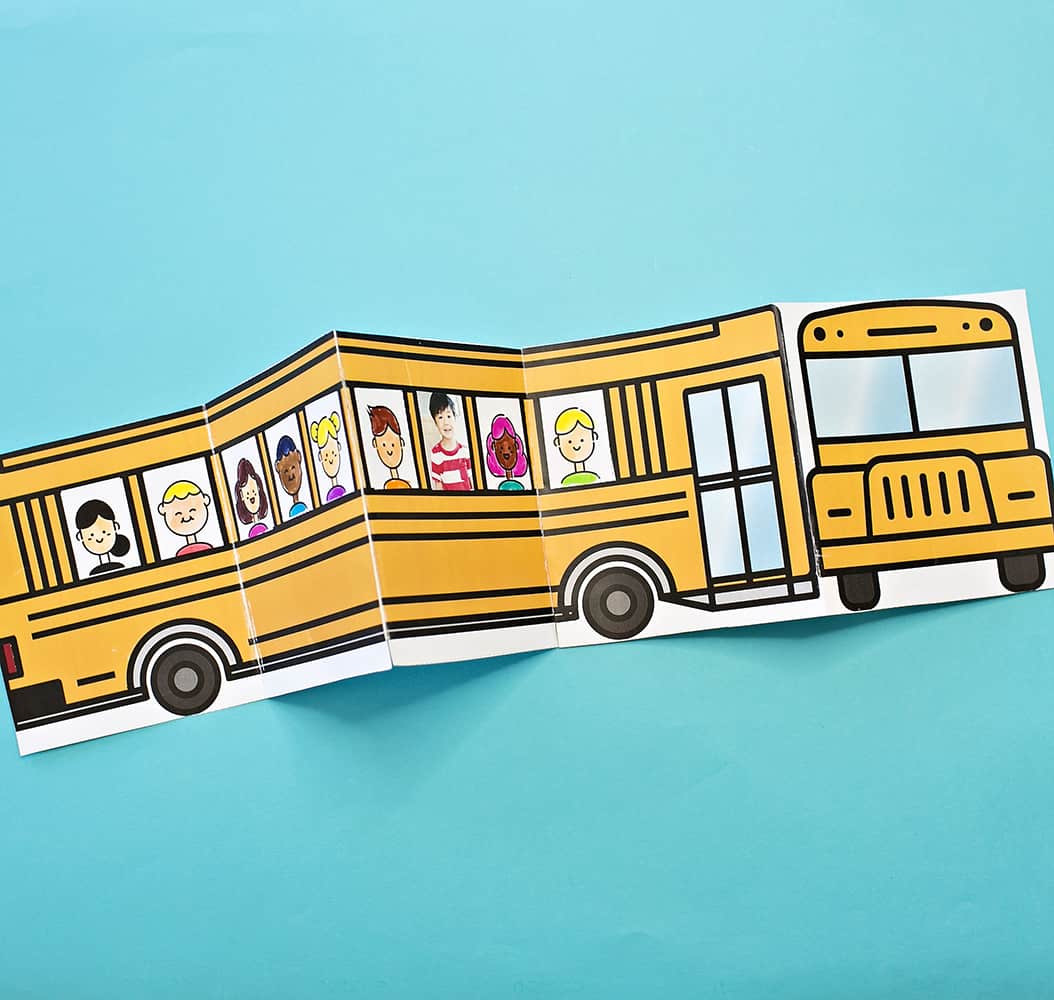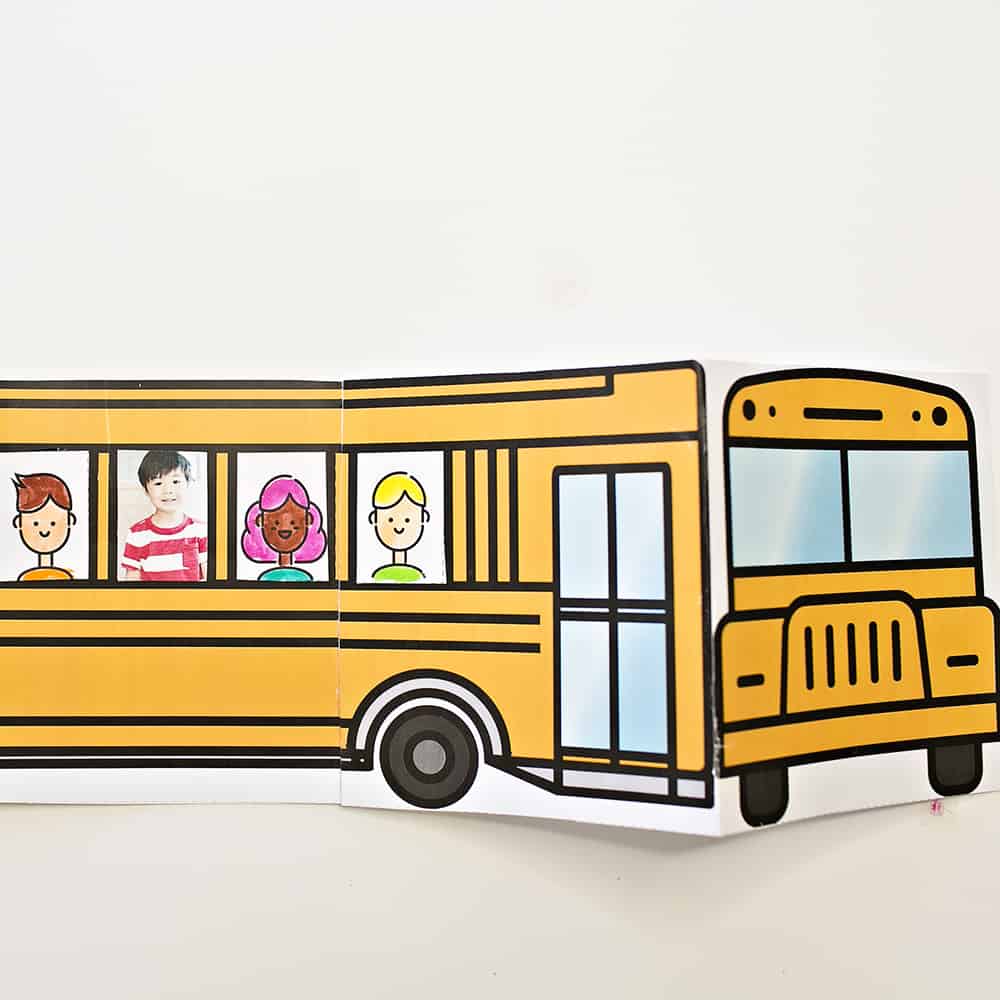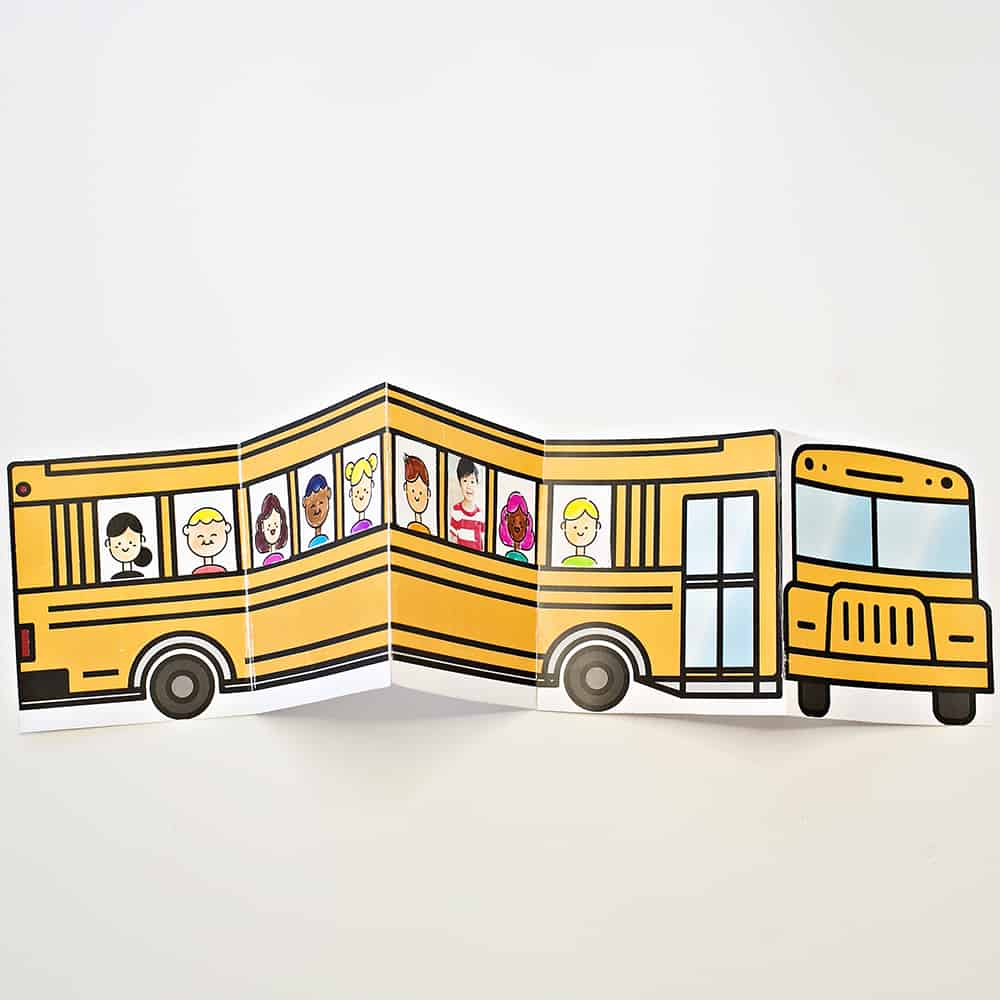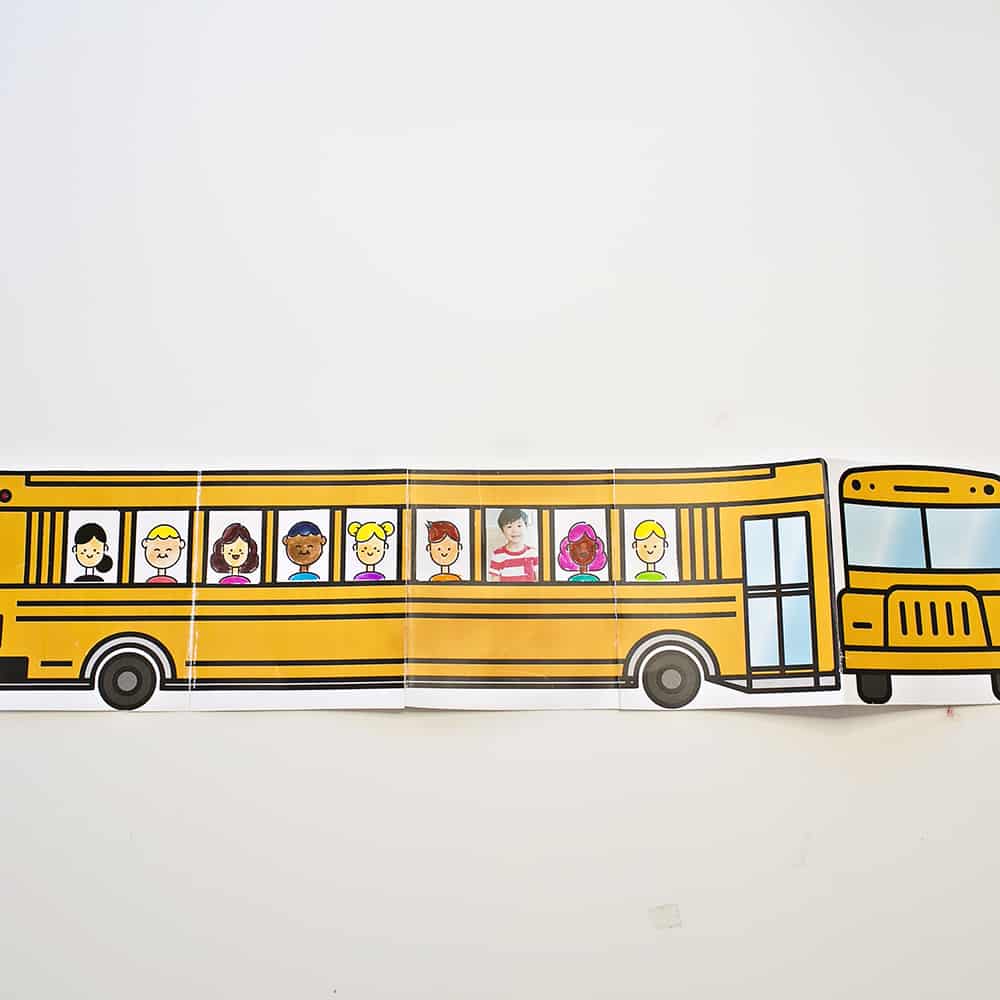 Watch the video right below to see how to make your own School Bus of Friends!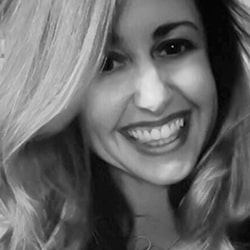 Amanda Eldridge is the Managing Director and Lead Designer at barley & birch. Driven by carbs, coffee and a passion for cultivating imagination, she aims to help families discover their creative potential and be inspired to generally make the world a better place through art, play, adventure, activism, conservancy and community. When not tinkering with ideas, designs and projects for barley & birch, Amanda enjoys working as a modern art curator and managing her own small design business. Beyond work, you'll likely find her playing mom to Thor – her ginormous Golden Retriever, reading a new book, or traveling anywhere she can. For more fun projects and printables, you can explore the barley & birch blog or follow b&b on Instagram, Facebook and Pinterest.
______________________________________________________________________________________________________
Disclosure: Some of the links in the post above are "affiliate links." This means if you click on the link and purchase the item, we will receive a small affiliate commission. Regardless, we give our promise that we only recommend products or services we would use personally and believe will add values to our readers.