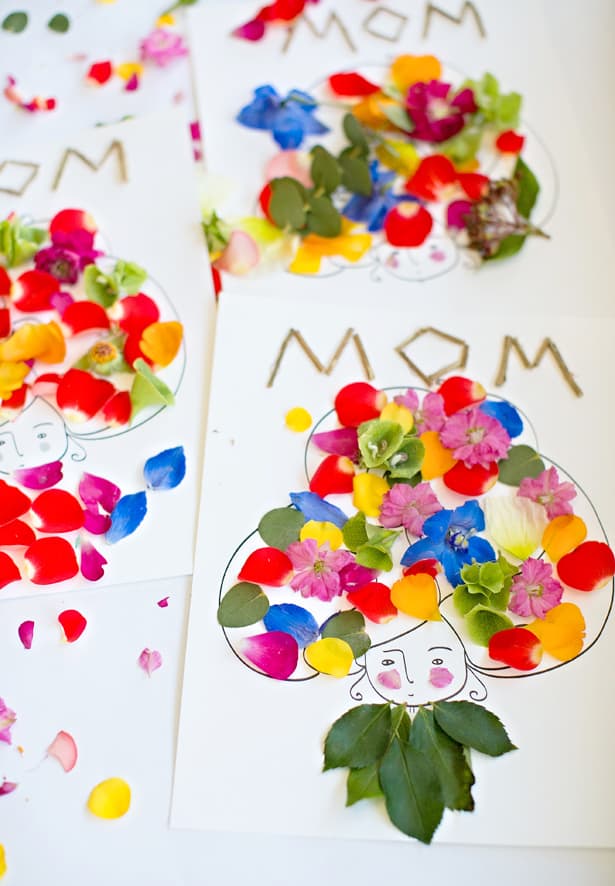 Here's a beautiful flower art project kids can make that will bring a smile to your face on Mother's Day. All your need is our free printable mom portrait and colorful flowers, leaves and foliage to create a stunning piece of art. These were inspired by the beautiful foliage art shown on illustrator May Leong's Instagram.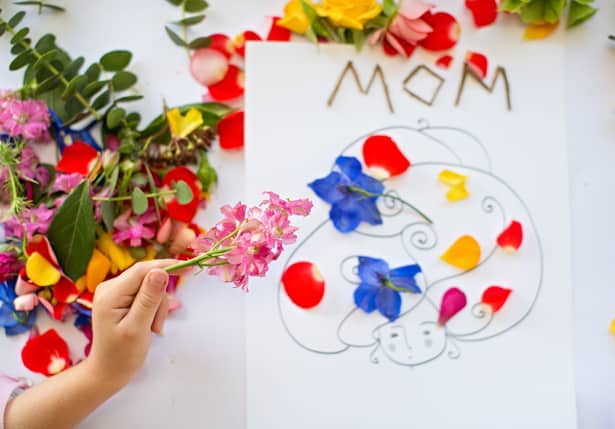 Mother's Day Flower Art – Materials:
– Free printable mom portrait (download below)
– Flowers, leaves, twigs, foliage
– Glue
Click Here to Get Your Free Printable
Instructions: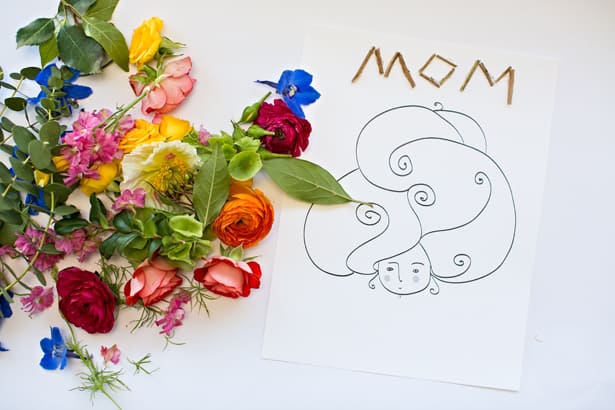 Print out the mom portrait (make sure to print full-size). We added the words "Mom" by gluing small pieces of twigs at the top. Or you can just have your kids write anything they want at the top.
Lay out leaves, flowers or anything nature-inspired on the portrait. This is a wonderful activity for going right outside your backyard or on a walk to collect bits of petals and foliage.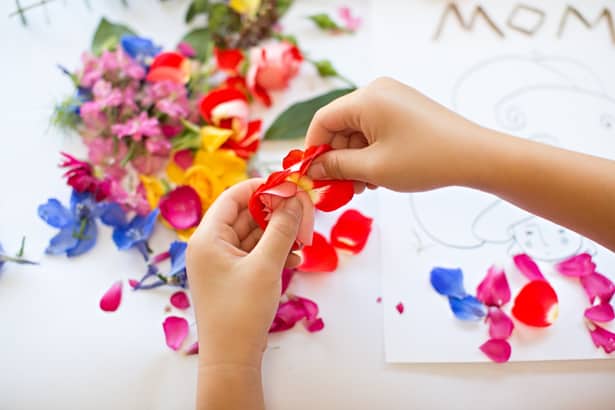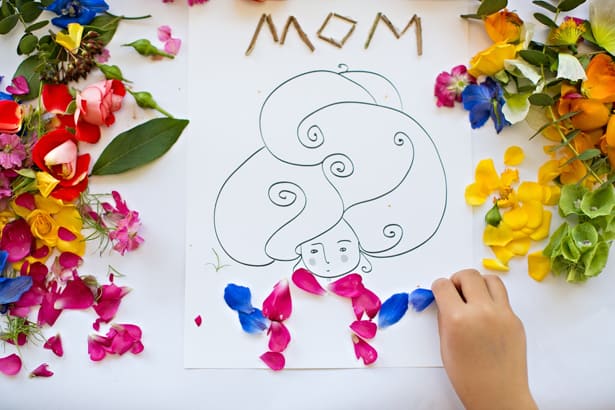 Glue your flower petals and foliage and you're done!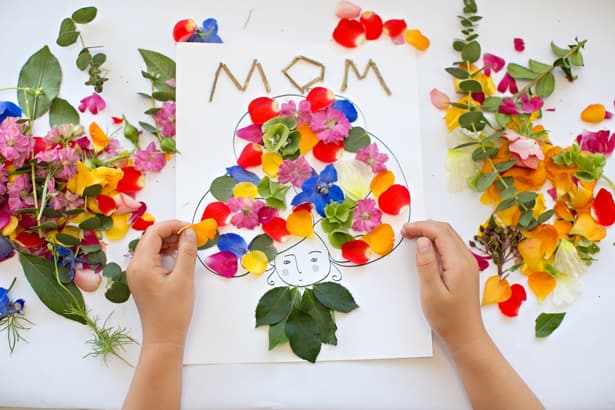 We made these with my 6 year old daughter, 4 year old son and his friend on a recent play date. The kids had so much fun designing their flower portrait for mom!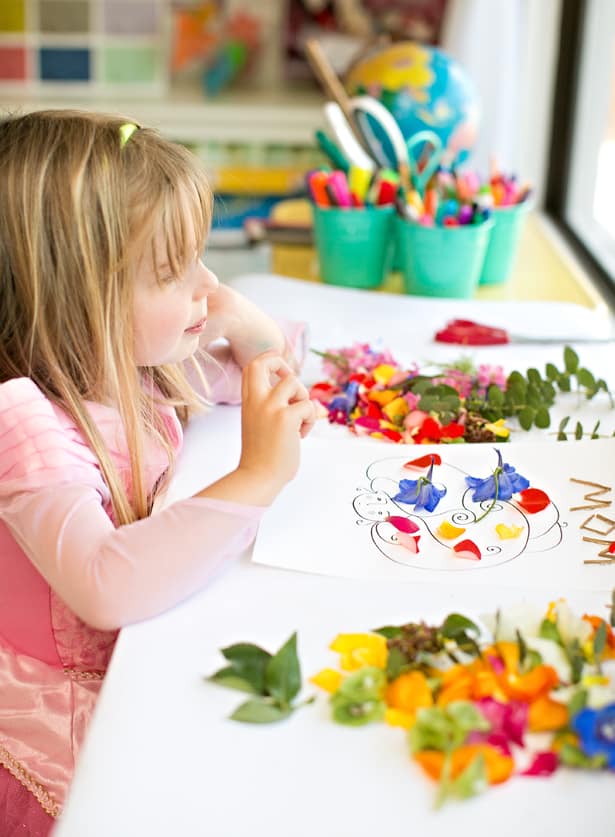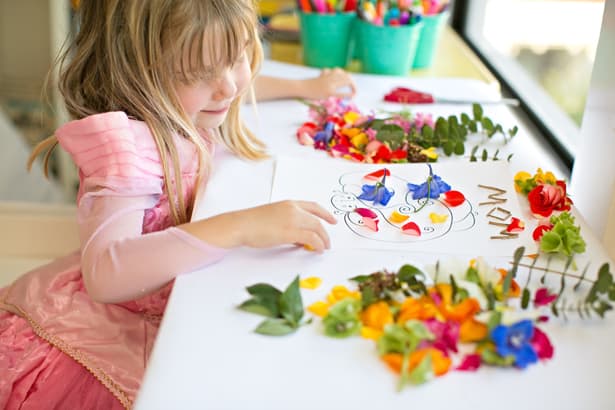 Here are the 3 we made. Aren't they just beautiful? Younger kids will love working side by side with mom (they'll need some help gluing) and older kids can just go straight to making it on their own.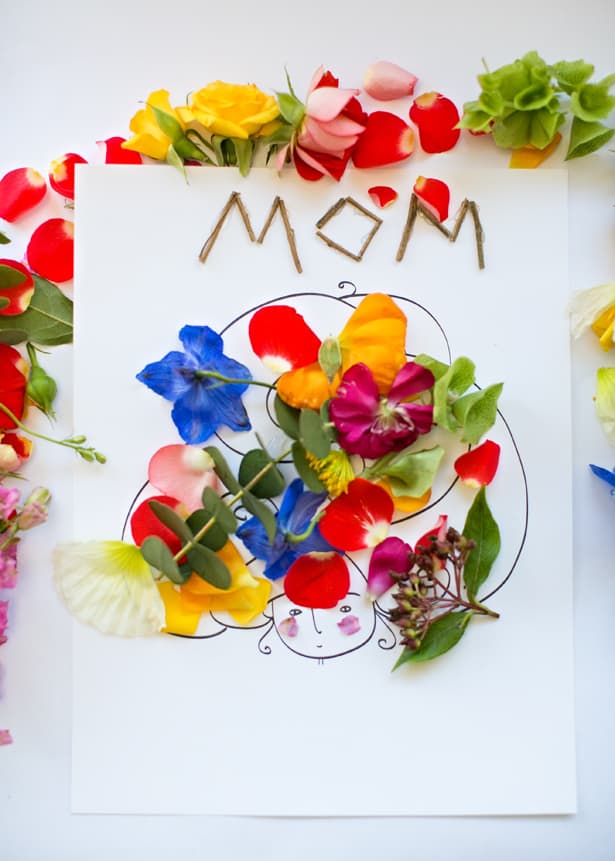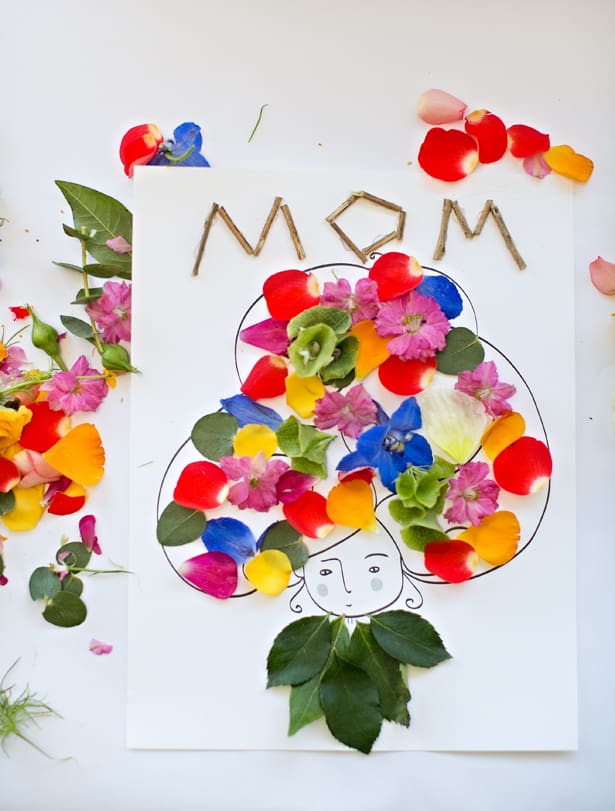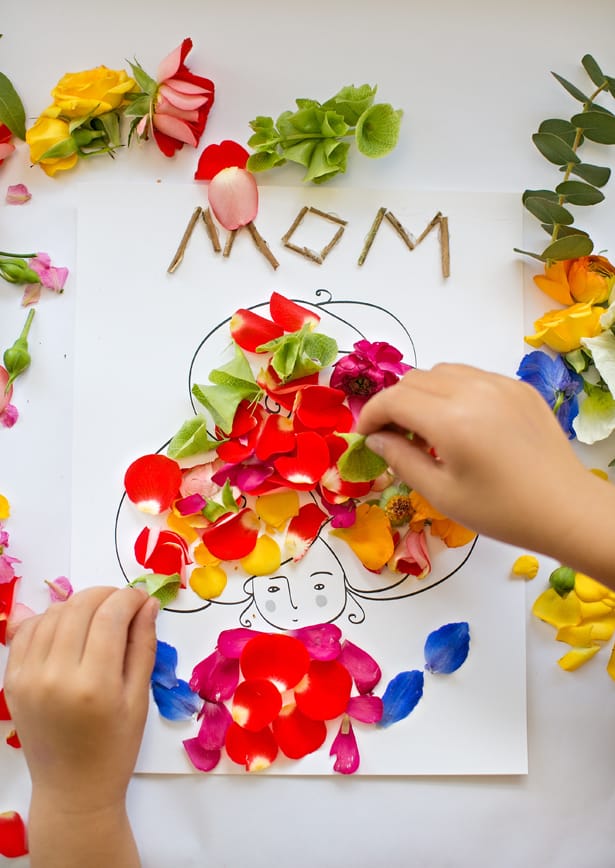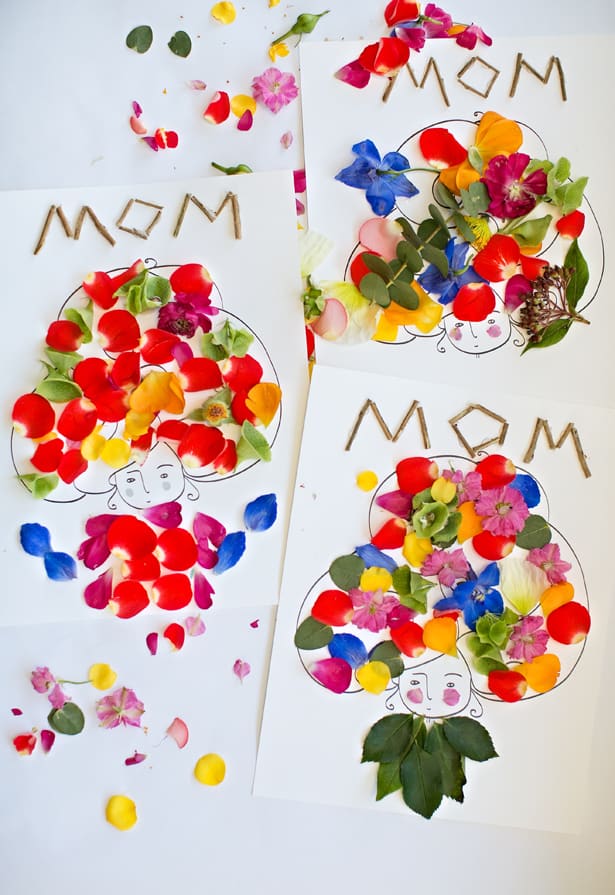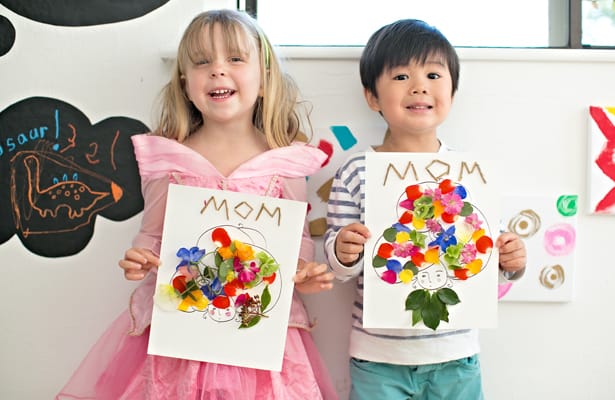 I just love how bright and colorful these turned out! And as you can tell so did the kids 🙂
What are your favorite Mother's Day projects to make with the kids? Take a look at 50+ kid-made Mother's Day gifts here!