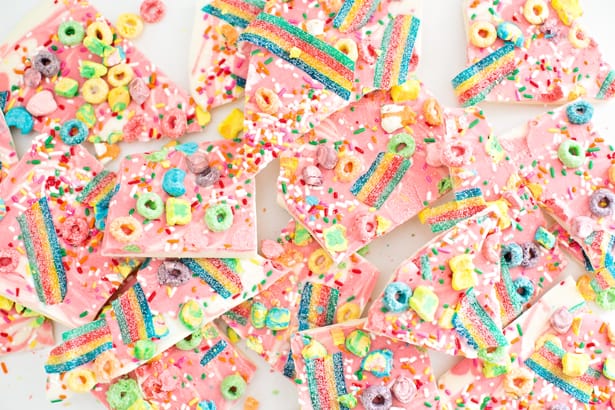 This magical rainbow unicorn candy bark is fun to make with kids and bursting with colors and all things happy. Use your favorite rainbow sprinkles, cereal and candy to make this amazing looking bark that oozes cheery feelings!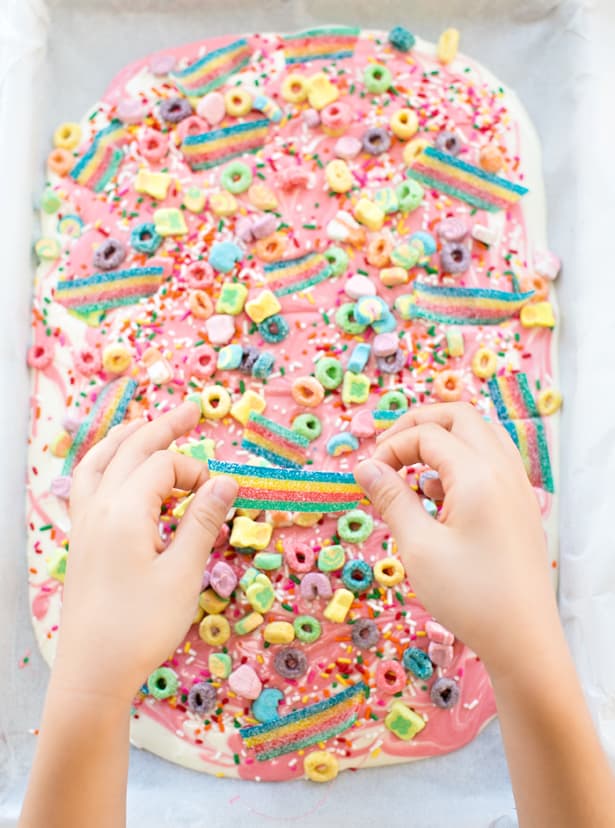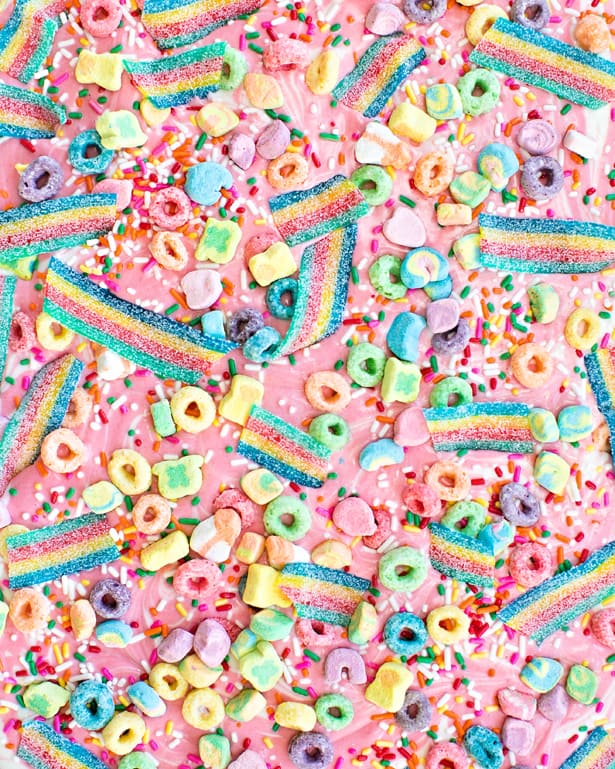 Magical Rainbow Unicorn Candy Bark – Ingredients:
– 34 oz white candy melts (24oz and 10 oz separated)
– Rainbow cereal (we used Froot Loops and Lucky Charms)
– Rainbow Sour Candy Belts
– Rainbow sprinkles
– Pink food coloring
– Vegetable oil
You'll also need a rimmed baking pan (15″ x 10″ works), parchment paper and a wooden skewer or toothpick.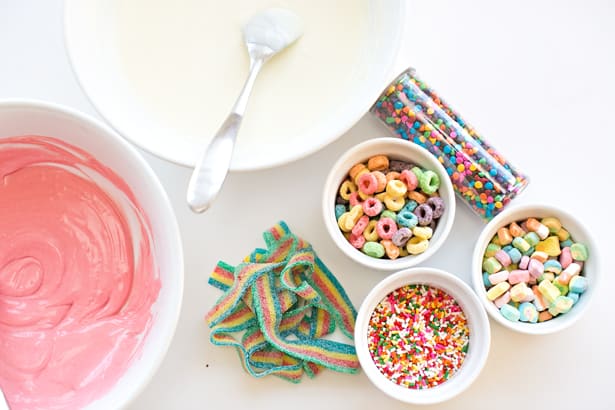 Step 1. Separate your white candy melts into two bowls, 24 oz and 10 oz. Melt one bowl at a time in the microwave in 30 second increments. Add couple of teaspoons of vegetable oil to thin out the mixture at the beginning of melting. Stir in between melting until you get a smooth consistency. Add pink food coloring to the bowl with 10 oz of candy.
Step 2. Line your pan with parchment paper. Pour the white melts evenly over the pan. Add the pink colored melts. Use a skewer to swirl the colors.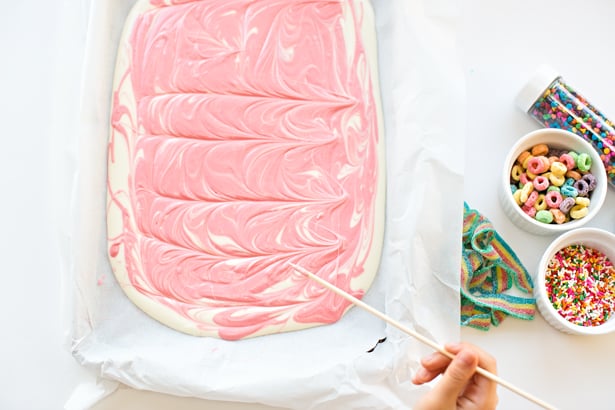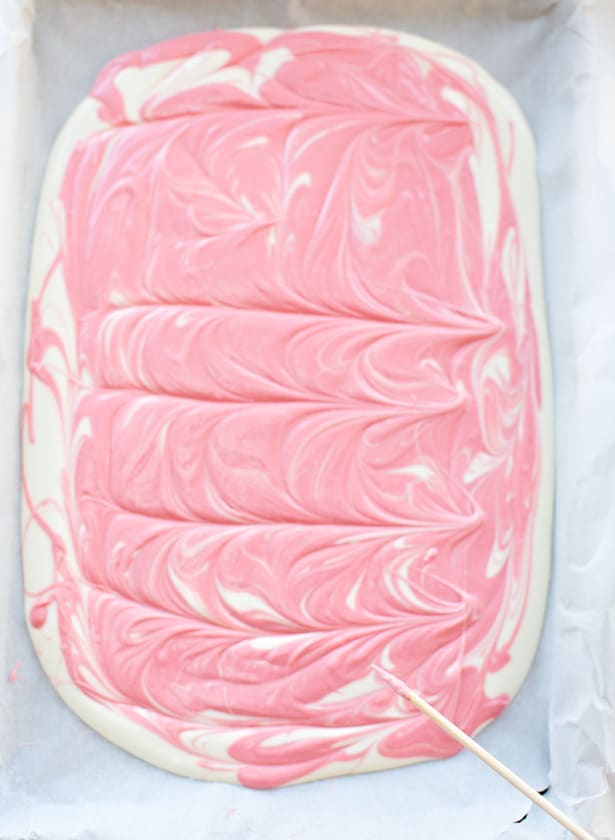 Step 3. Add your cereal, candy, and sprinkles. This is a great time to involve the kids! They love adding the toppings.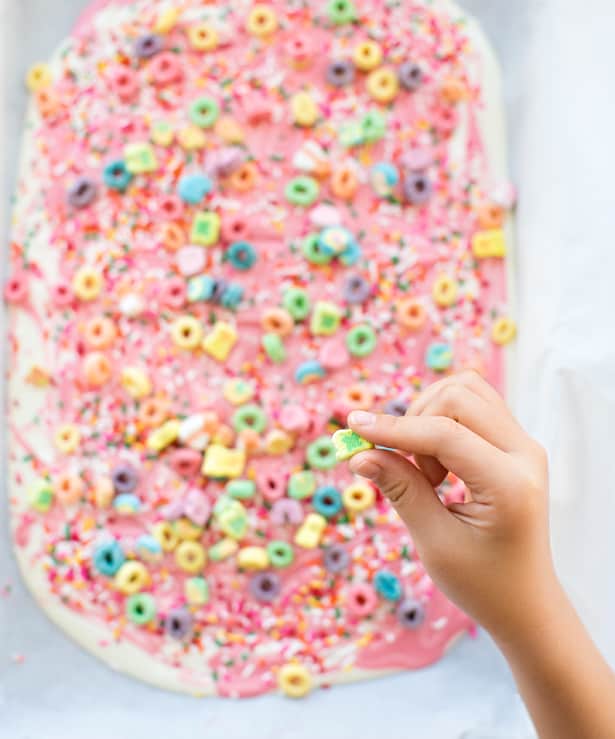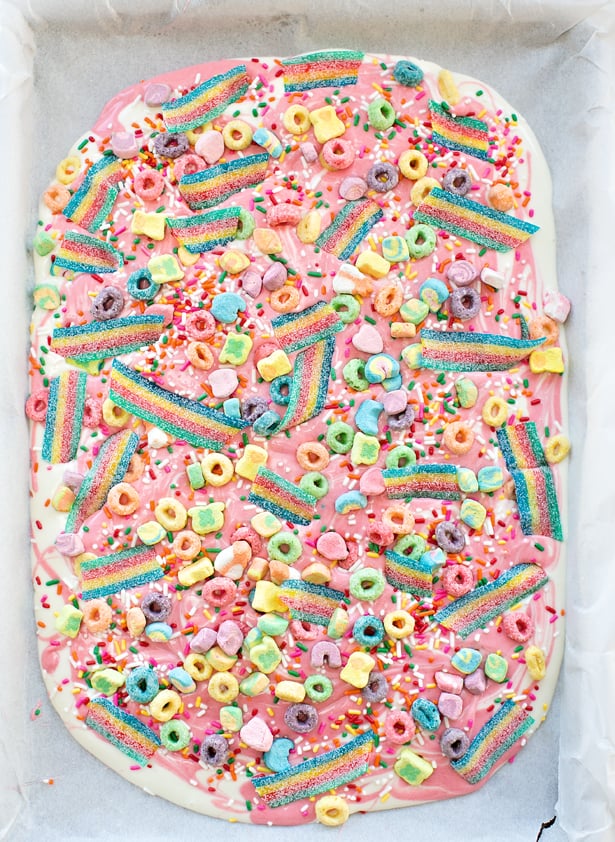 Once you have your toppings added, pop the pan in the refrigerator until teh bark is hard.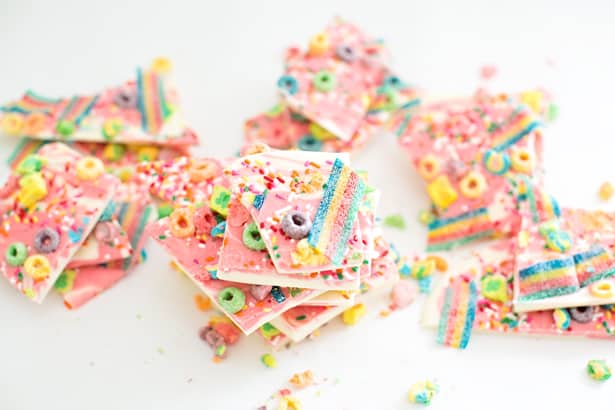 The slab of bark comes off the parchment paper easily. Use your hands to break into pieces.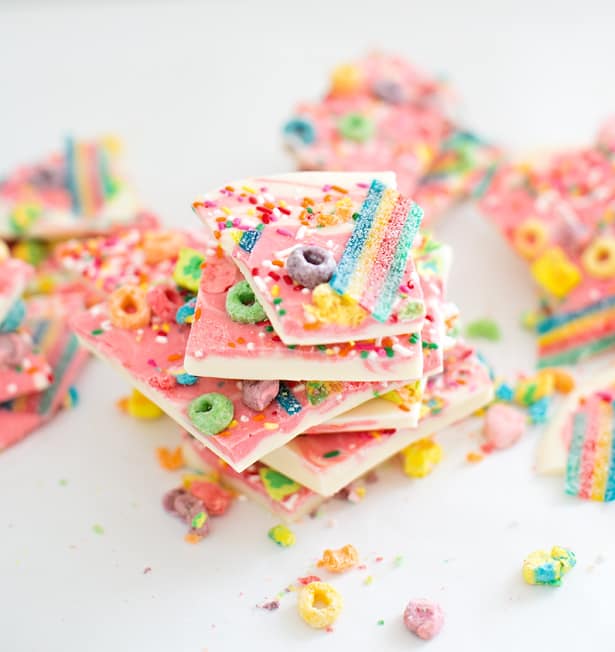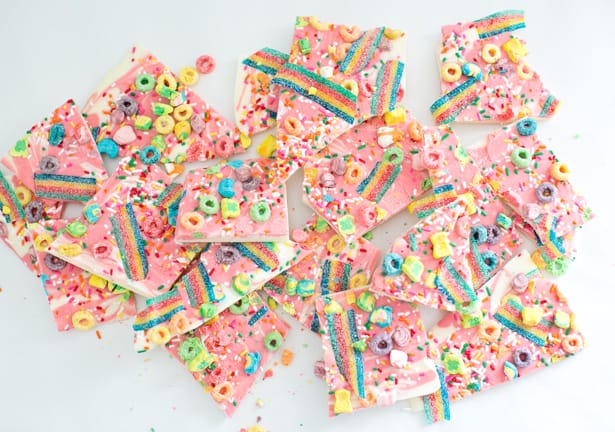 This delicious, yummy and happy looking bark was a huge hit with the kids! They'd make adorable treats or favors for rainbow themed parties or St. Patrick's Day favors.
What are your favorite bark recipes? Check out our most popular one, Strawberry Yogurt Bark and more rainbow recipes here!