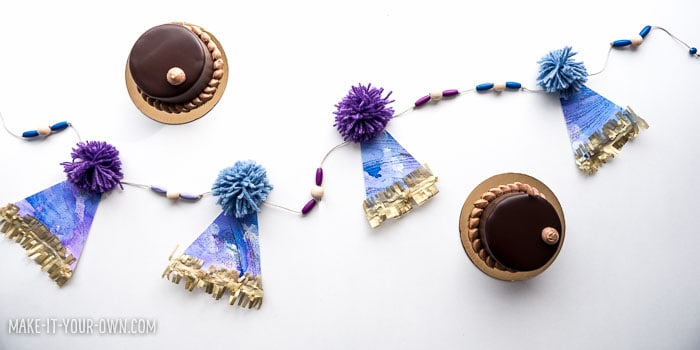 Add a bit of kid-made charm to your next birthday celebration with this festive watercolor pom pom party hat garland!
Materials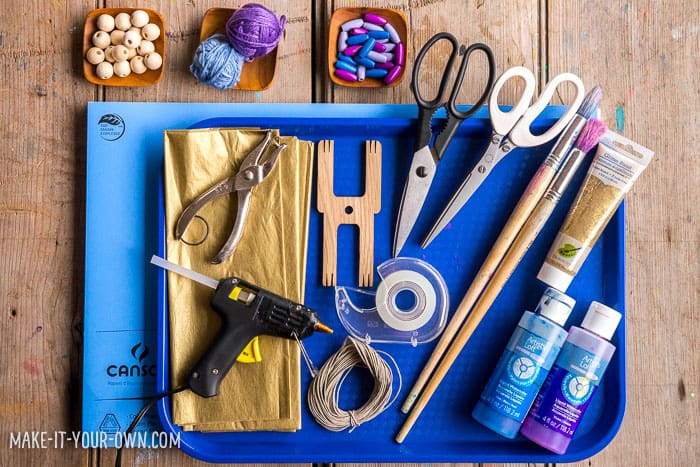 Paint brushes
Glitter paint or glitter glue
Cord
Pom pom maker (This one is a Loome)
Cord
Beads
Tissue paper
Tape
Hole punch
Glue gun (You could also use white craft glue if you like)
Fringing scissors (*Optional)
Yarn
Tray
Ruler
Pencil/eraser
We always find a smock helpful too: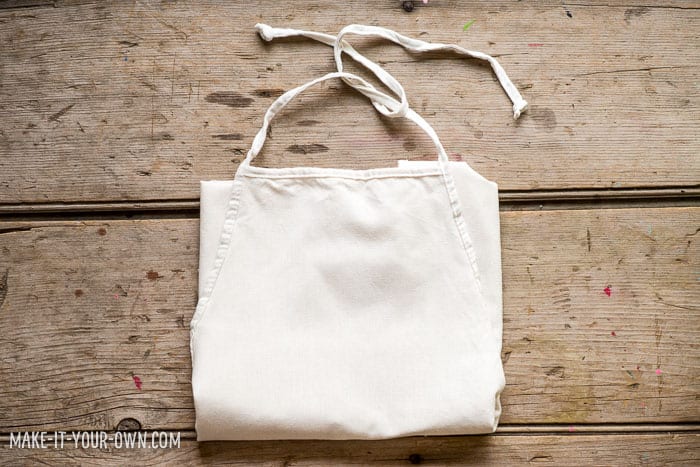 Directions:
Draw a line through the center of you paper with your ruler, going lengthwise. From there form triangles using the outer edges to form the top point of your triangles.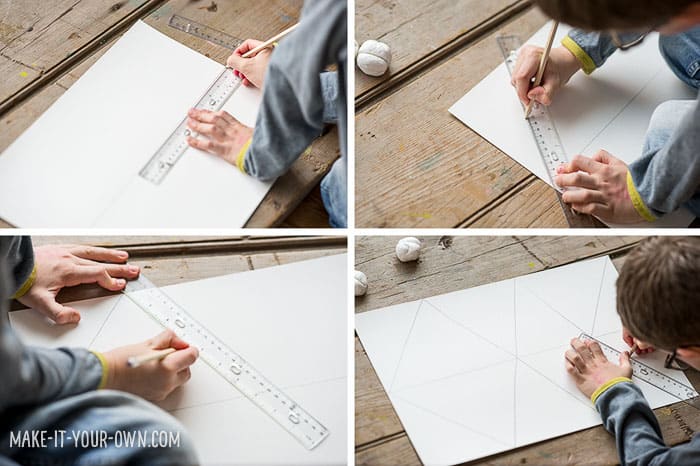 Don your smock. Paint your paper with any technique that you like. (We went with glitter paint followed by a liquid watercolor wash.) Allow to dry overnight.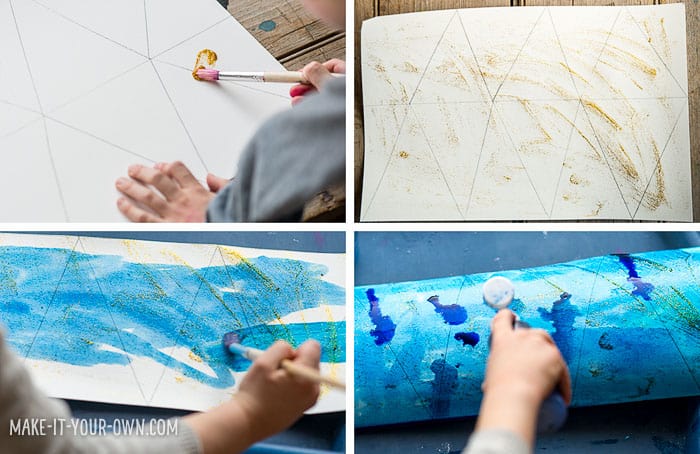 Cut out your triangles. You could use scissors or a paper cutter.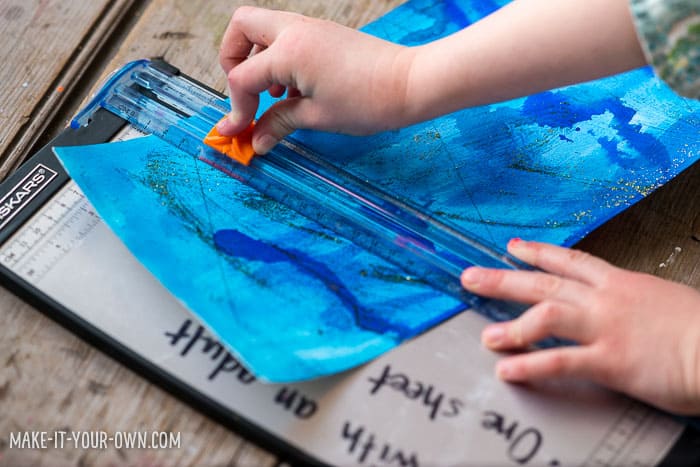 Punch two holes at the top portion of your triangle and attach your pom poms, just above. (Your pom poms will hide the hole from being seen on the front.)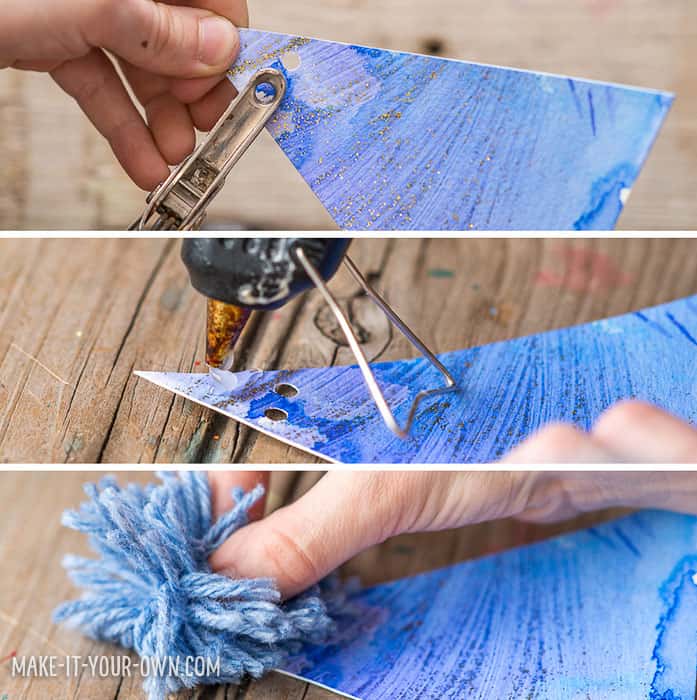 Cut a length of your tissue paper and cut a fringe on either side, leaving a portion in the middle so you attach it to the bottom of the hat. Trim your fringe.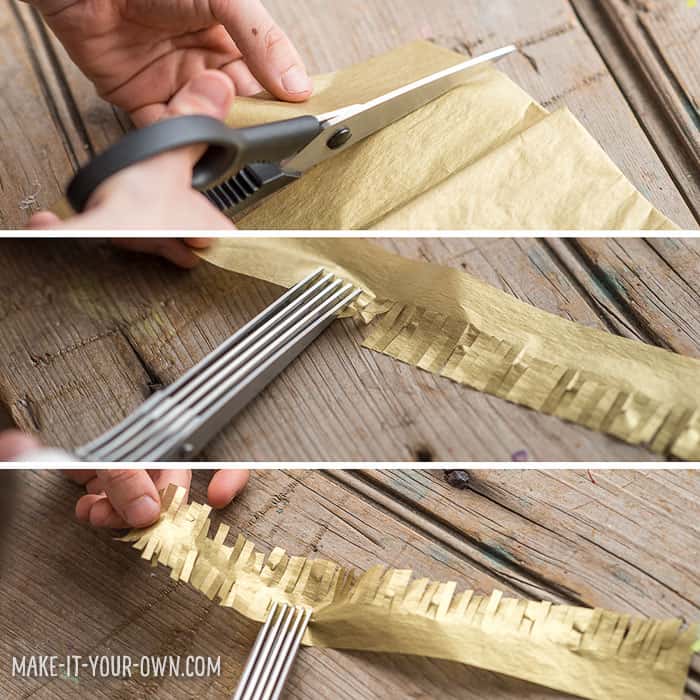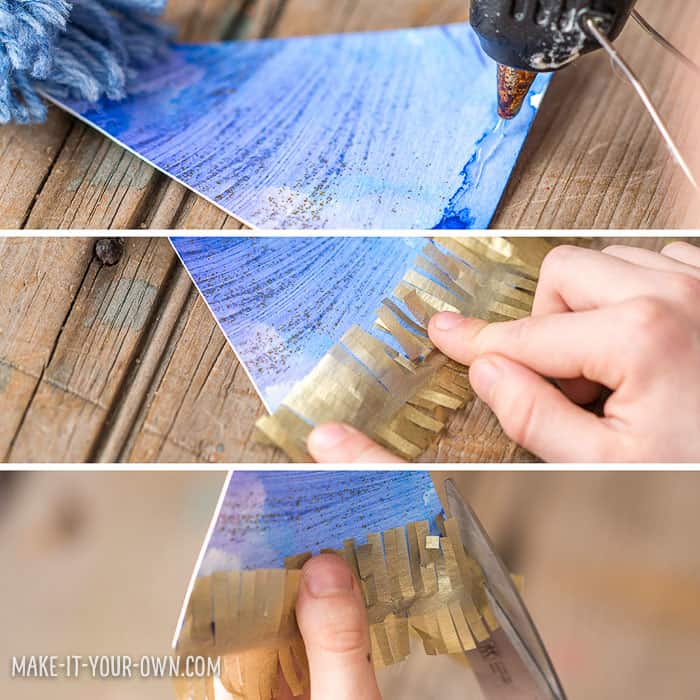 Lace your hats and beads, on your cord, creating a pattern if you like. To hold your hats in place, simply tape them to the cord on the back. We also included a small bead at either end for hanging up your garland.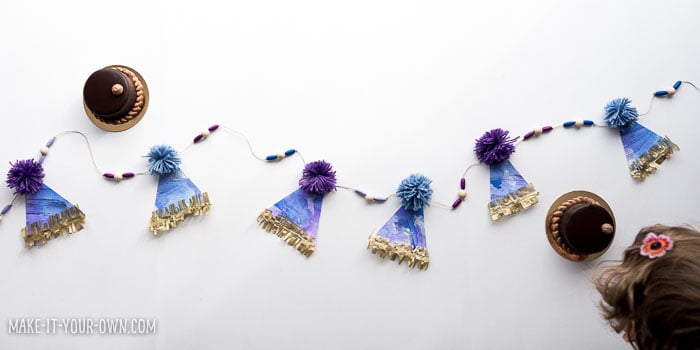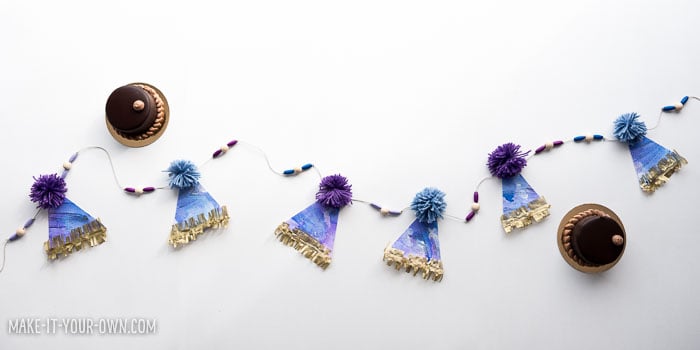 Check out more fun party ideas for kids!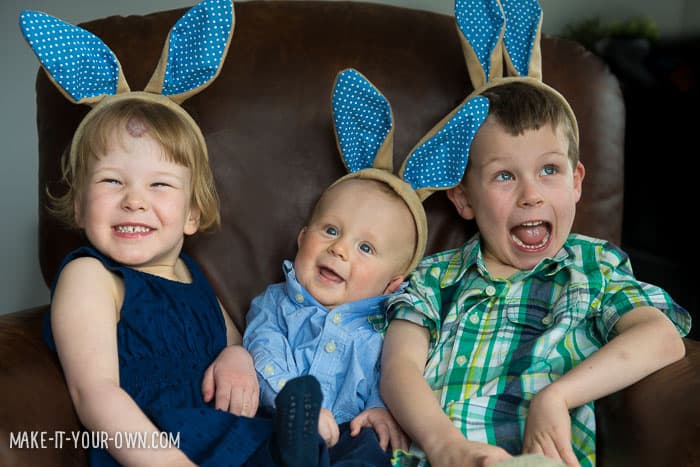 Make it Your Own is a Canadian children's website. We hope to inspire educators and families with projects to do together, explorations of various mediums and techniques and to get out into nature to source supplies. We love re-imagining items and thinking of new ways to share children's artwork. We are often described as "an educational mom, a digital dad and their three mini-makers.
______________________________________________________________________________________________________

Disclosure: Some of the links in the post above are "affiliate links." This means if you click on the link and purchase the item, we will receive a small affiliate commission. Regardless, we give our promise that we only recommend products or services we would use personally and believe will add values to our readers.