In the push to get children more comfortable with computer programming concepts, one of the ways to make this topic more accessible is showing kids how to create their own toys in a fun hands-on and an interactive way.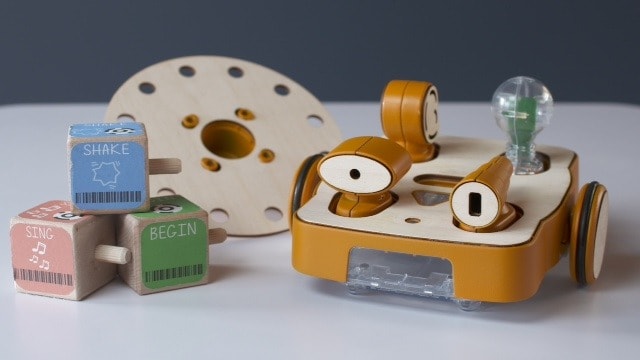 KIBO, started by Kinderlab Robotics, is a robot kit, designed for younger minds – children aged 4-7 years old. Founded on child development research, KIBO aims to teach a number of different concepts that are widely applicable to areas, such as cause and effect, sequencing, modularity, and patterns. KIBO is quite simple in how it works. There is a main robot body, and wooden blocks that have bar codes on them which are instructions. By chaining together series of wooden blocks (which are able to plug in to each other, creating a chain of blocks), your child scans each block in a row (sequencing), which the KIBO robot reads as instructions.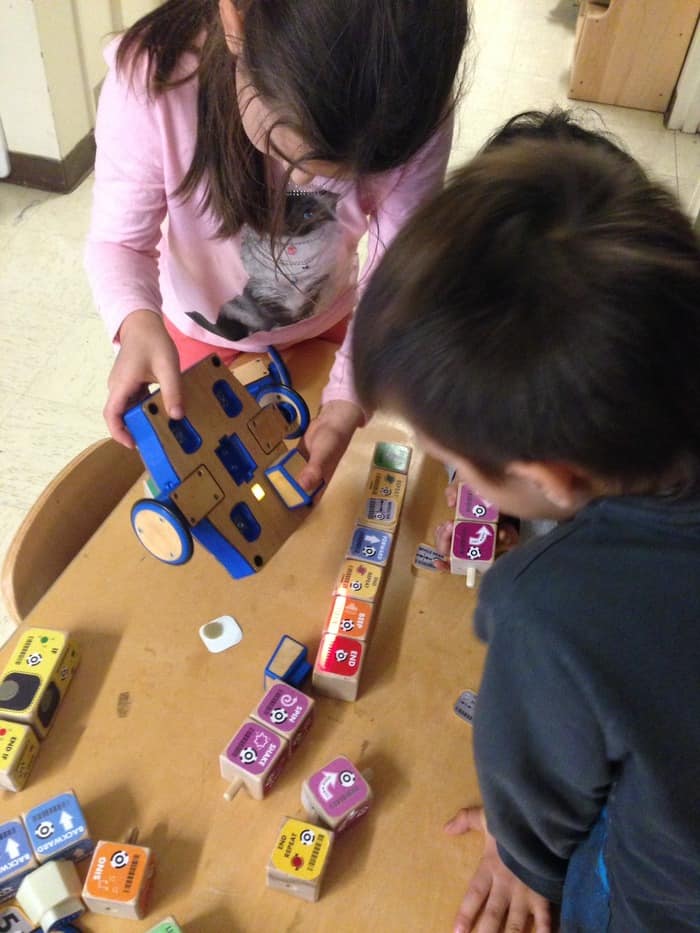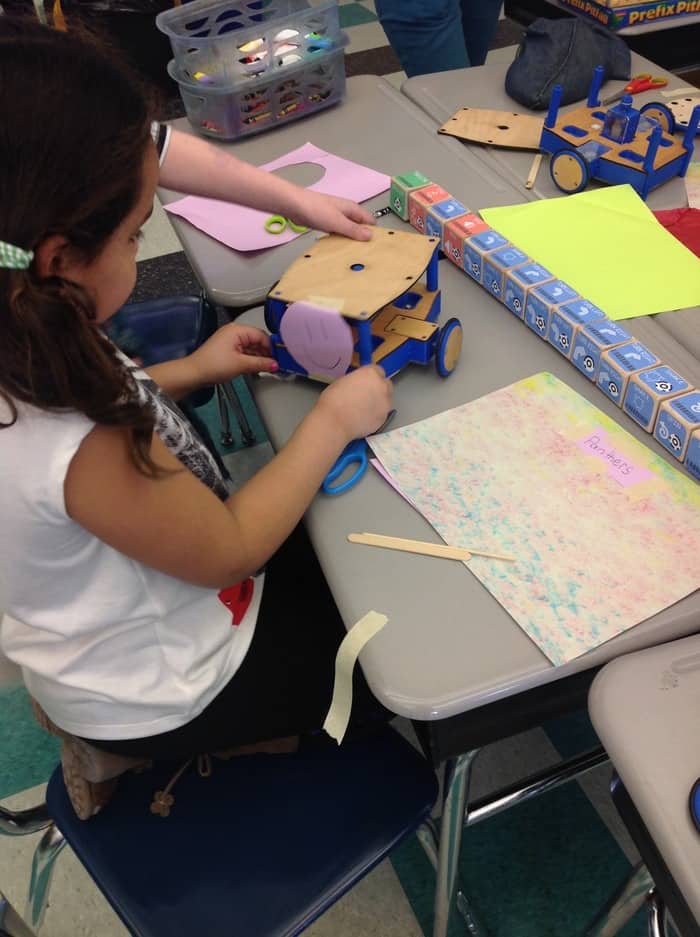 In this approach, KIBO makes the "programming" part of the toy simple, since no PC or device interface is needed to give the KIBO instructions – just the series of wooden blocks. Children can rearrange the order of the wooden blocks to give the instructions in different orders (modularity). The KIBO and blocks fuse together science with hands-on, open-ended creative play to arrive at a decidedly modern way for kids to play.
KIBO was successfully funded on Kickstarter and exceeded their goal. You can now pre-order a KIBO from Kinderlab's website to receive by Christmas 2014.