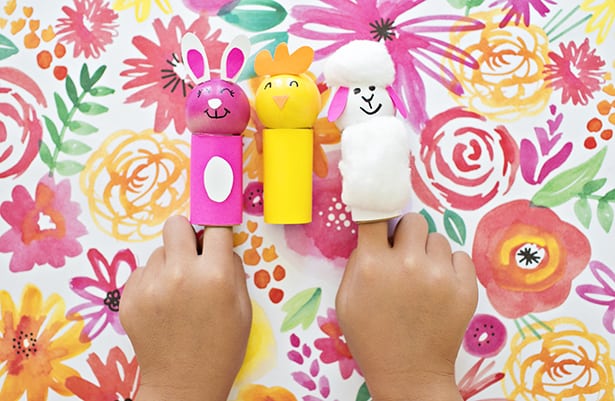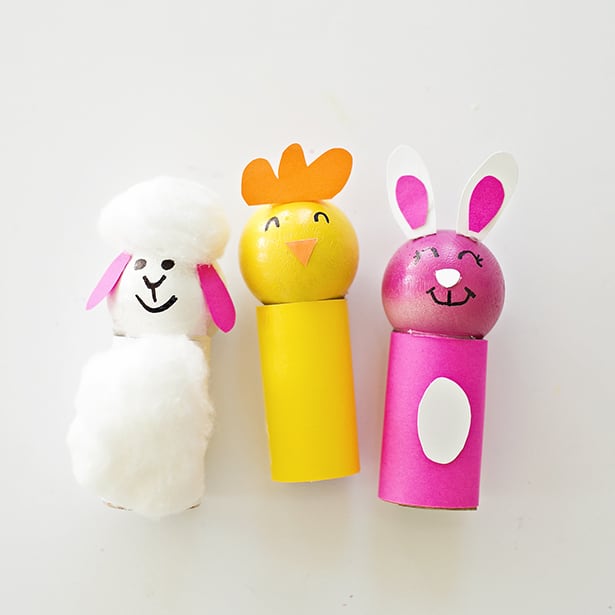 Make these cute Easter friends for your kids to play with and create a fun finger puppet theater! This cute bunny, chick and sheep ensemble is made from recycled paper tubes and just a few crafty supplies. They're adorable to add to your kids' Easter baskets and pocket-sized for on-the-go play. Let's get started!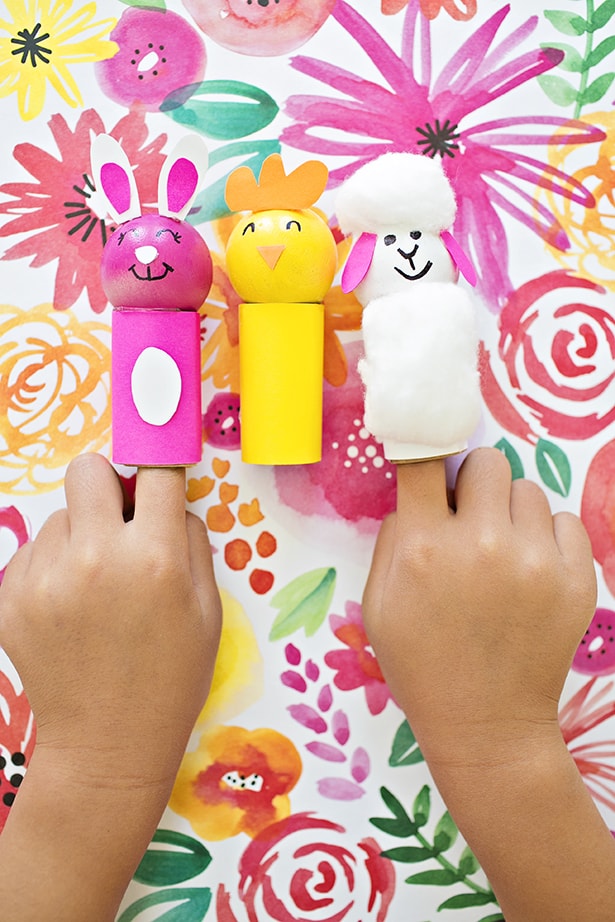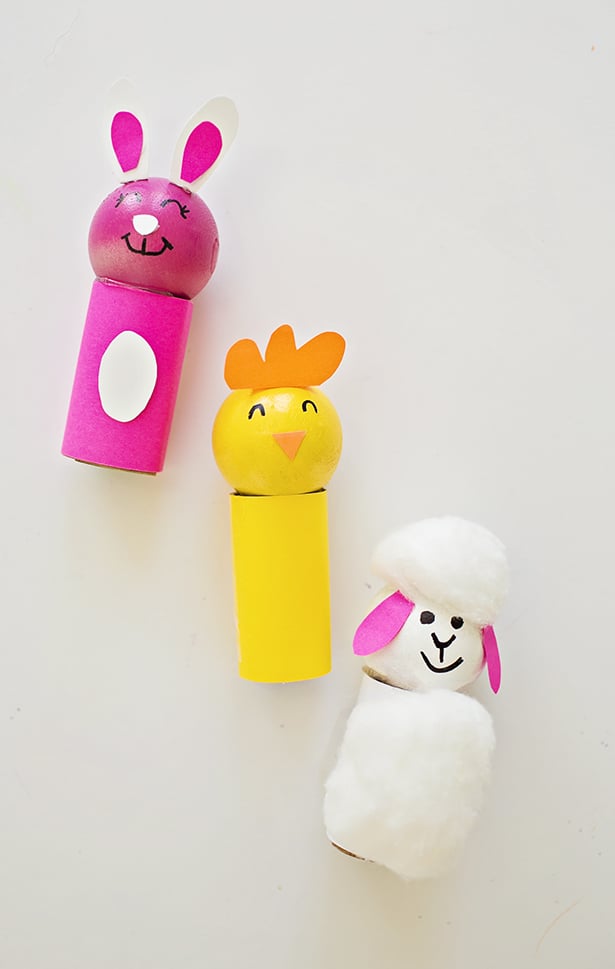 Easter Bunny Chick and Sheep Finger Puppets – Materials:
– toilet paper tube rolls
– scissors
– hot glue and double-stick tape
– wooden beads (1.5″ round)
– yellow, pink, white paint
– colored cardstock or construction paper
– cotton balls
– black marker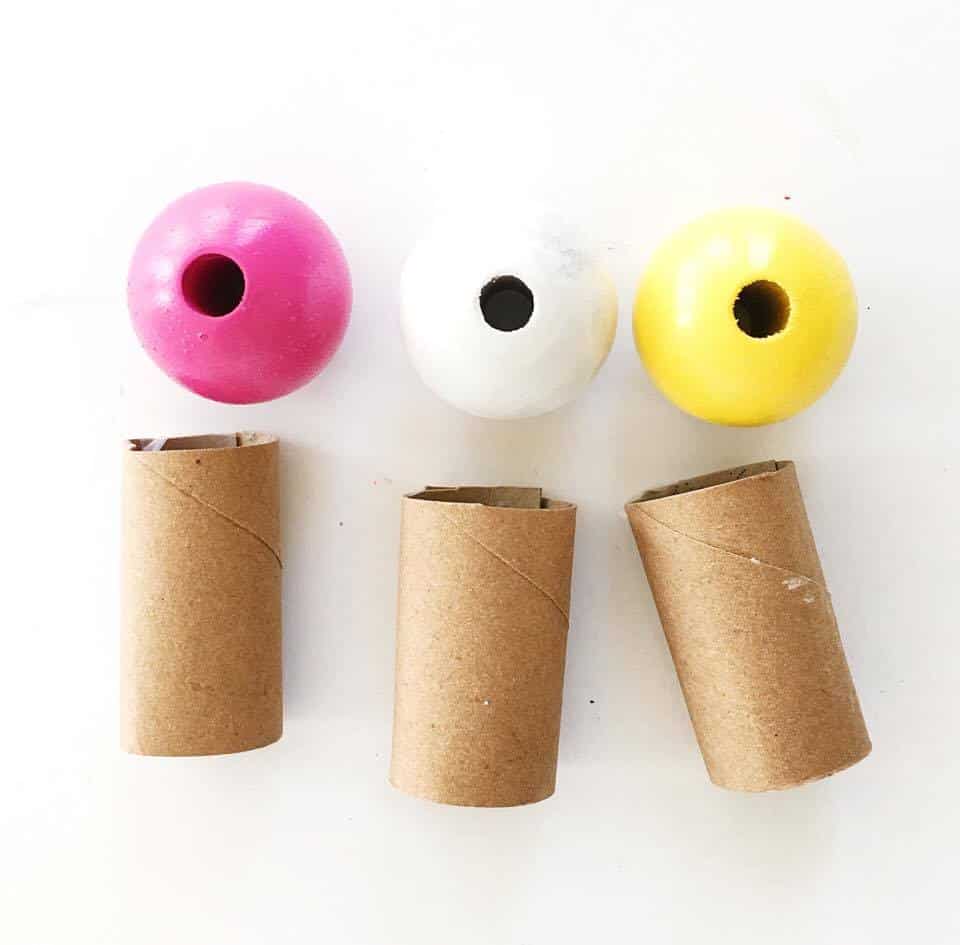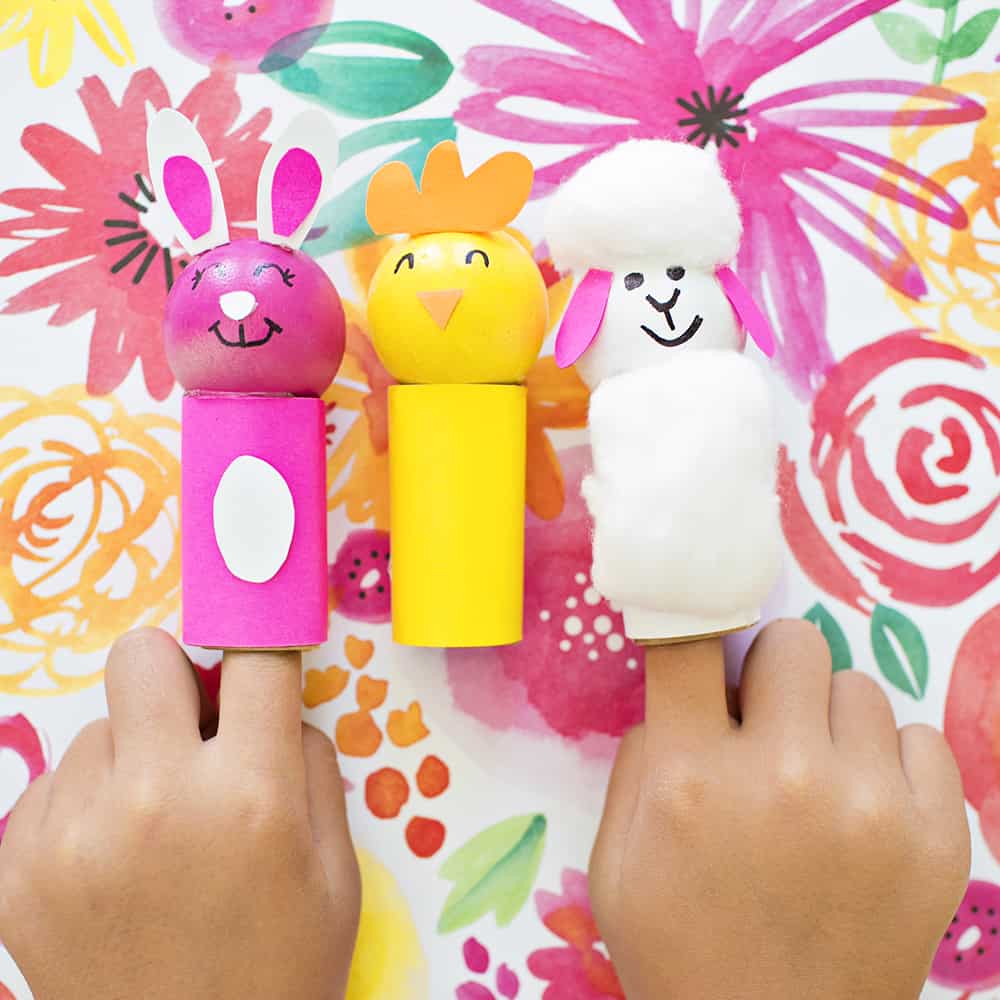 Step 1. Cut your toilet paper tube in half and use one half rolled up to make one mini tube. You'll need 3 total. Use tape to secure the cut tube.
Step 2. Paint you wooden beads white, pink and yellow and allow to dry.
Step 3. Cut cardstock paper in same colors as painted wooden beads and roll up along paper tube, tape to secure.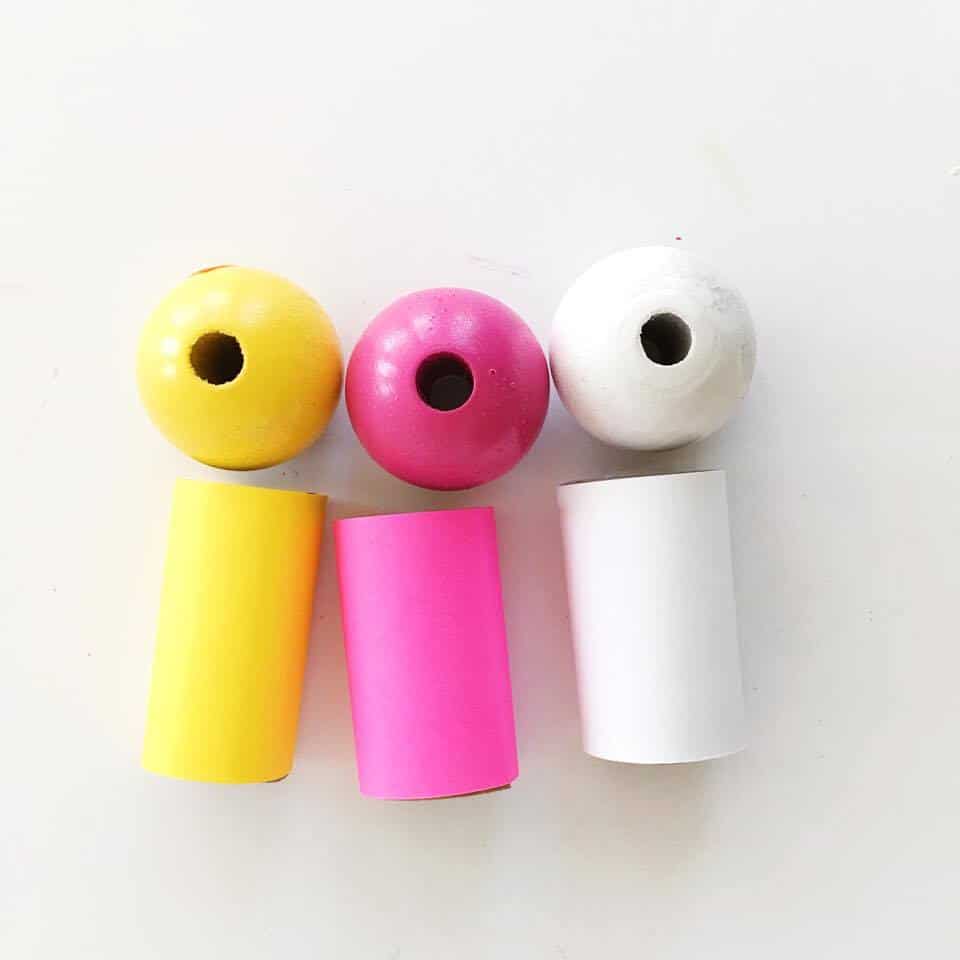 Step 4. For the chick, cut a small orange triangle for the nose, and some "hair" and glue or tape on as shown. Draw face with black marker.
Step 5. For the sheep, use half a cotton ball for the hair and glue on, use one cotton ball for the body, glue on. Draw face with black marker. Cut two pink ears and glue on.
Step 6. For the bunny, cut a white oval and glue on tube. Cut two white ears and two smaller pink ears – glue or tape pink to white and then glue ears to pink bead. Draw face with black marker. Cute white button nose out of cardstock.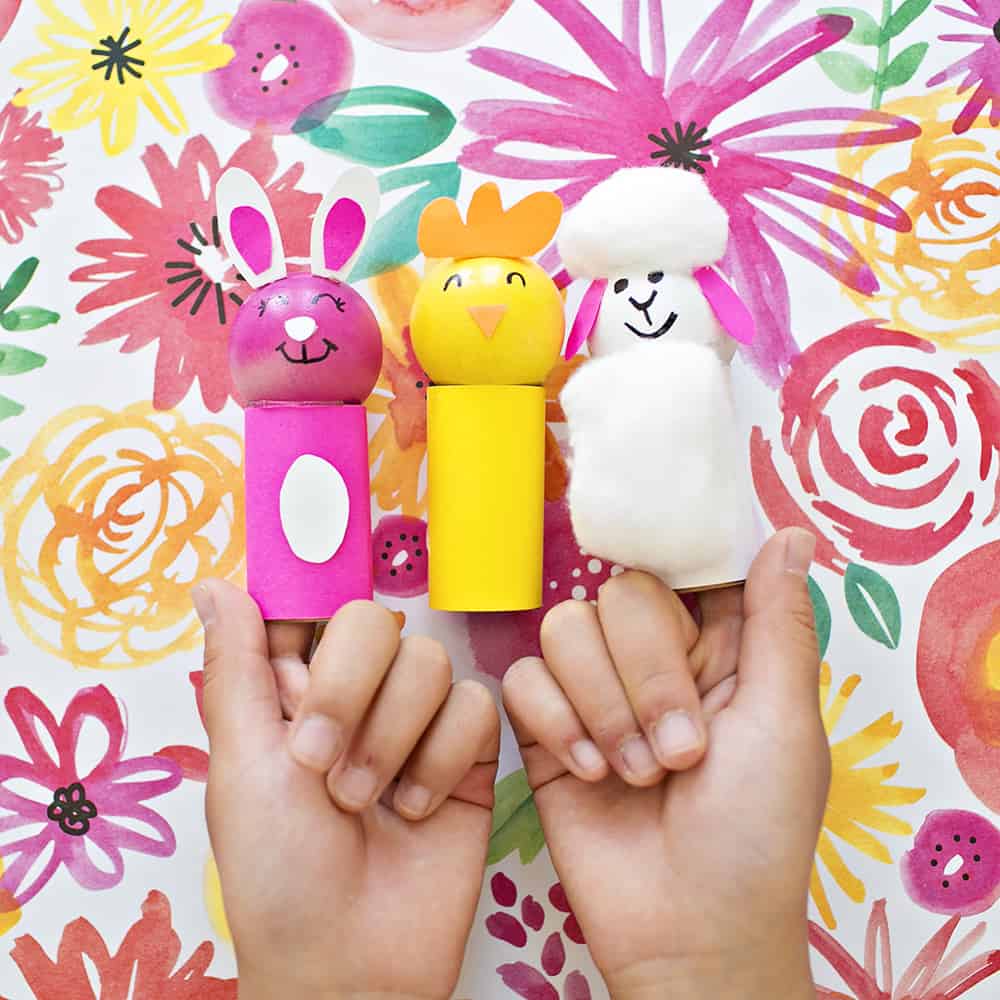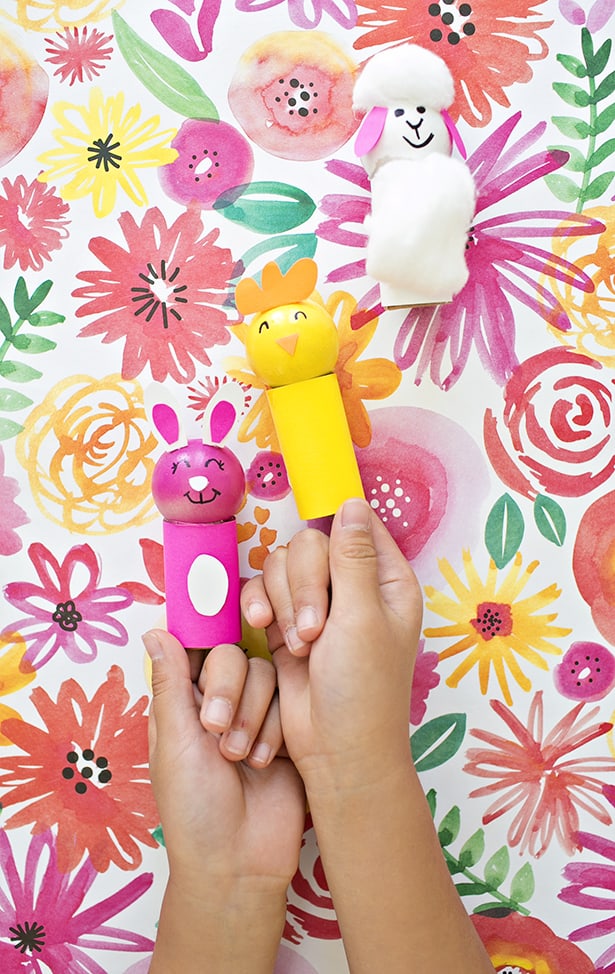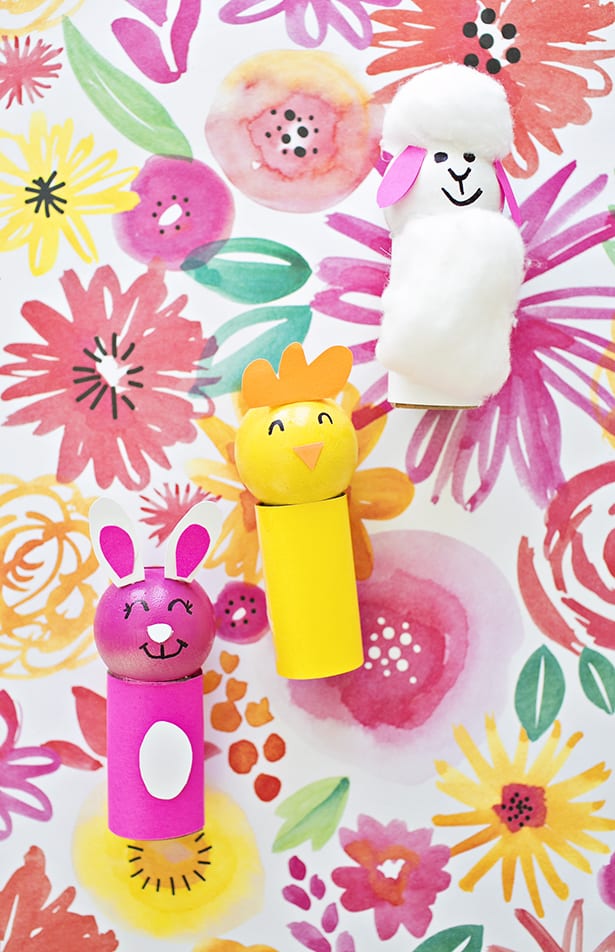 How cute are these Easter friend finger puppets? My kids gave them friendly names and loved telling stories about their fun adventures!
Check out more fun Easter projects for kids and more paper tube Easter characters!
______________________________________________________________________________________________________

Disclosure: Some of the links in the post above are "affiliate links." This means if you click on the link and purchase the item, we will receive a small affiliate commission. Regardless, we give our promise that we only recommend products or services we would use personally and believe will add values to our readers.