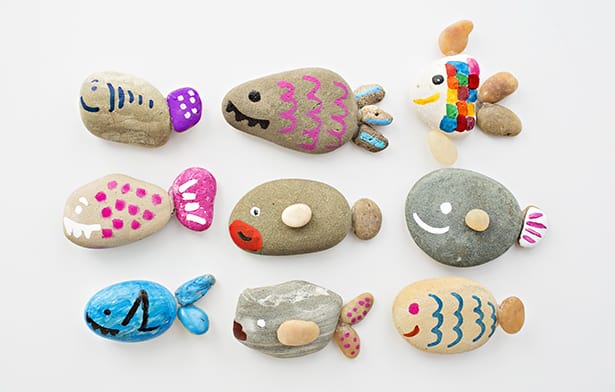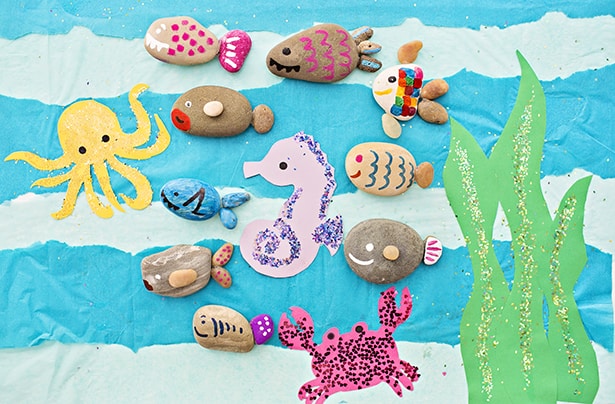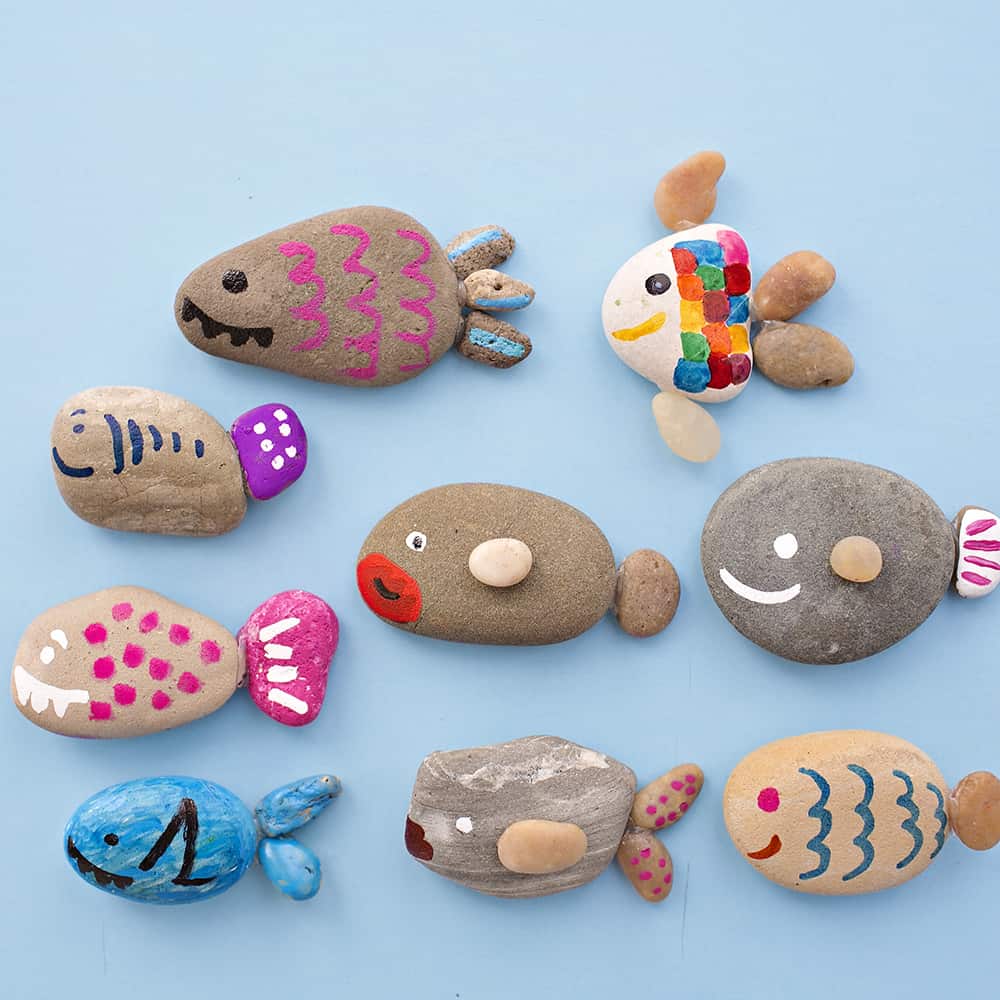 Summer is a great time to spend outside nature and beach combin. We love ocean days building sand castles and scouring for rocks to take home as souvenirs. Rocks also make awesome canvases to work on! See our Rainbow Rocks, Doll Rock Faces, Traffic Signs, Alphabet Letters and Rock Giraffe for more creative ideas.
This adorable Rock Fish Craft is a fun invitation to create kids. Simply lay out paints, markers and rocks and see what they can come up with. I admit I had a fun time making some of my own!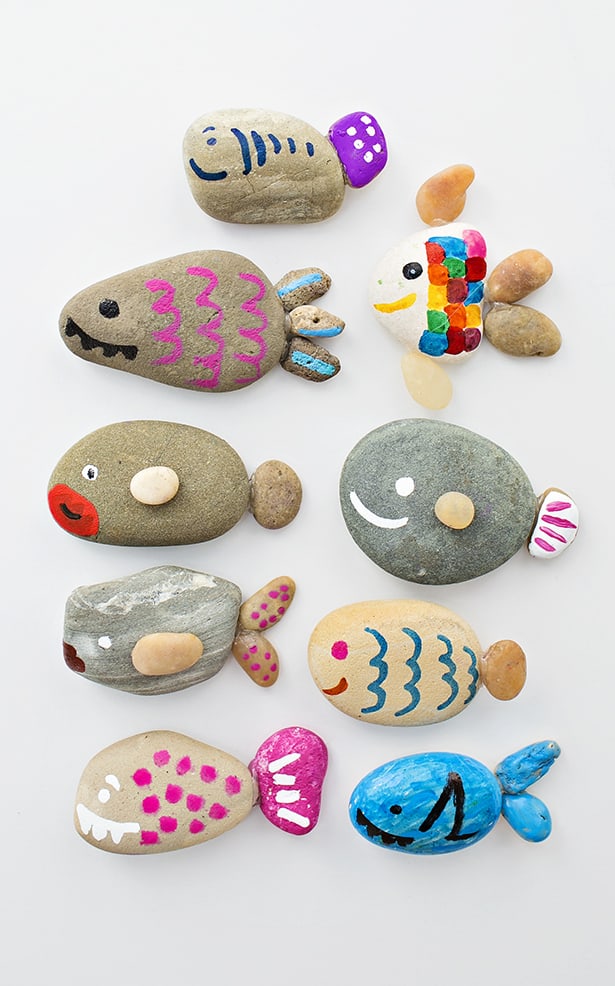 You probably have all the materials right at home to get started. These adorable fish were inspired by a project in one of our favorite arts and crafts book. We made it our own by adding lots of colors to our rock fish!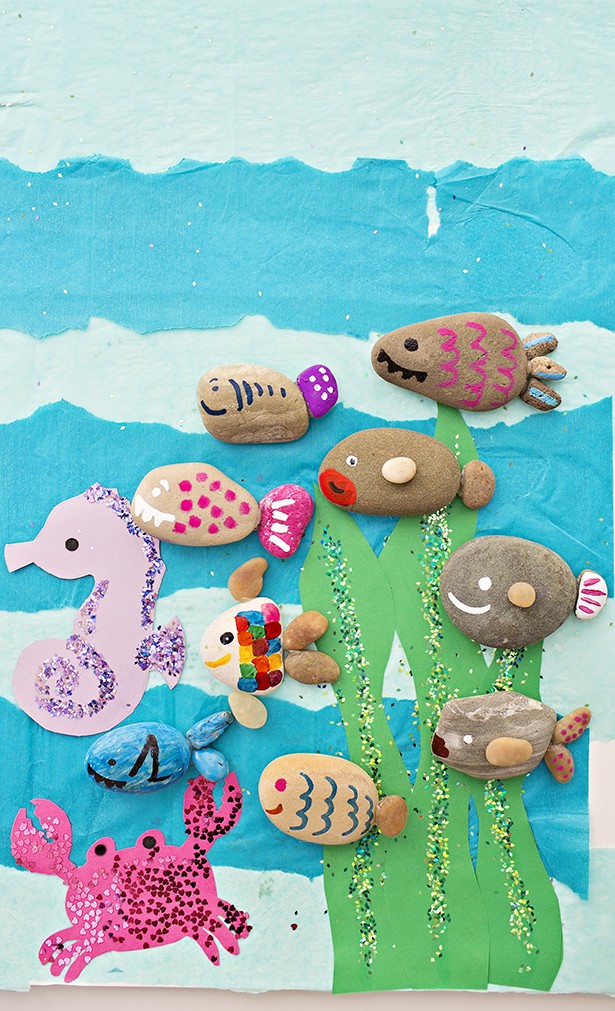 Rock Fish Craft – Materials:
– Rocks as well as smaller pebbles (for fins, tails)
– Paint or markers (we used Paint Markers and Chalk Markers)
– Hot glue gun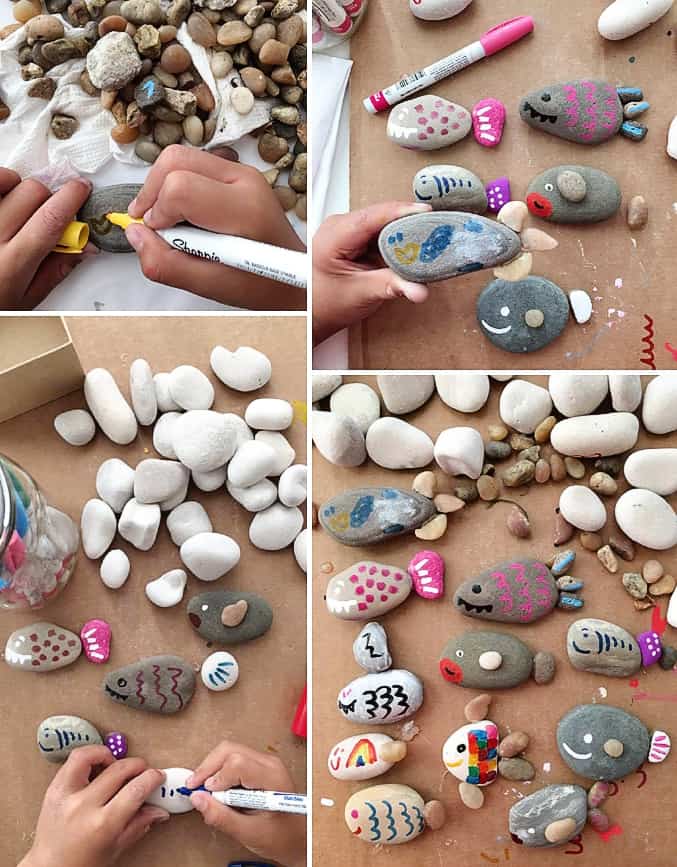 Instructions:
Step 1. Set up an invitation to create for your child by laying out rocks and art materials. Encourage them to think of their favorite fish, colors, and themes. For example do you spot our rainbow fish inspired by the book?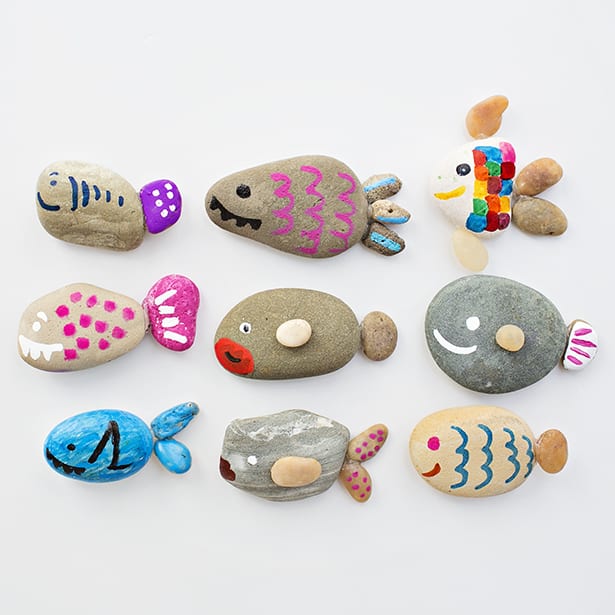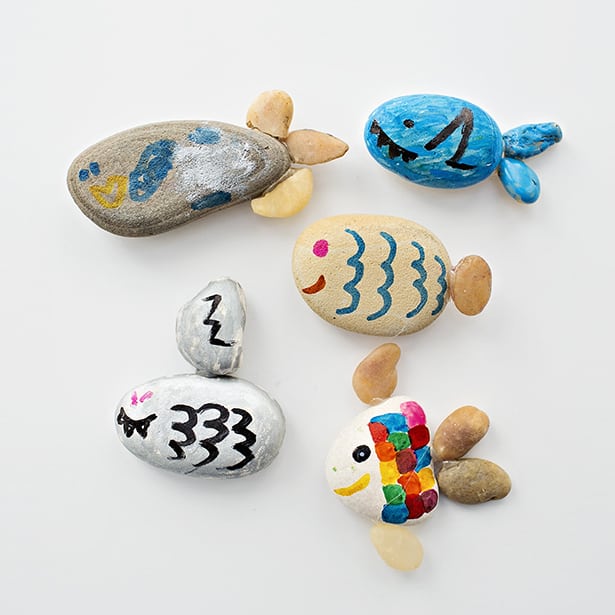 Step 2. Arrange small pebbles for fins or tails and then hot glue to your rock fish body. *Adults should do this step if child is too young to handle the hot glue gun.
Have some fun pretend play with your rock fish! We had them swim on this awesome paper ocean scene from our swimming mermaid craft!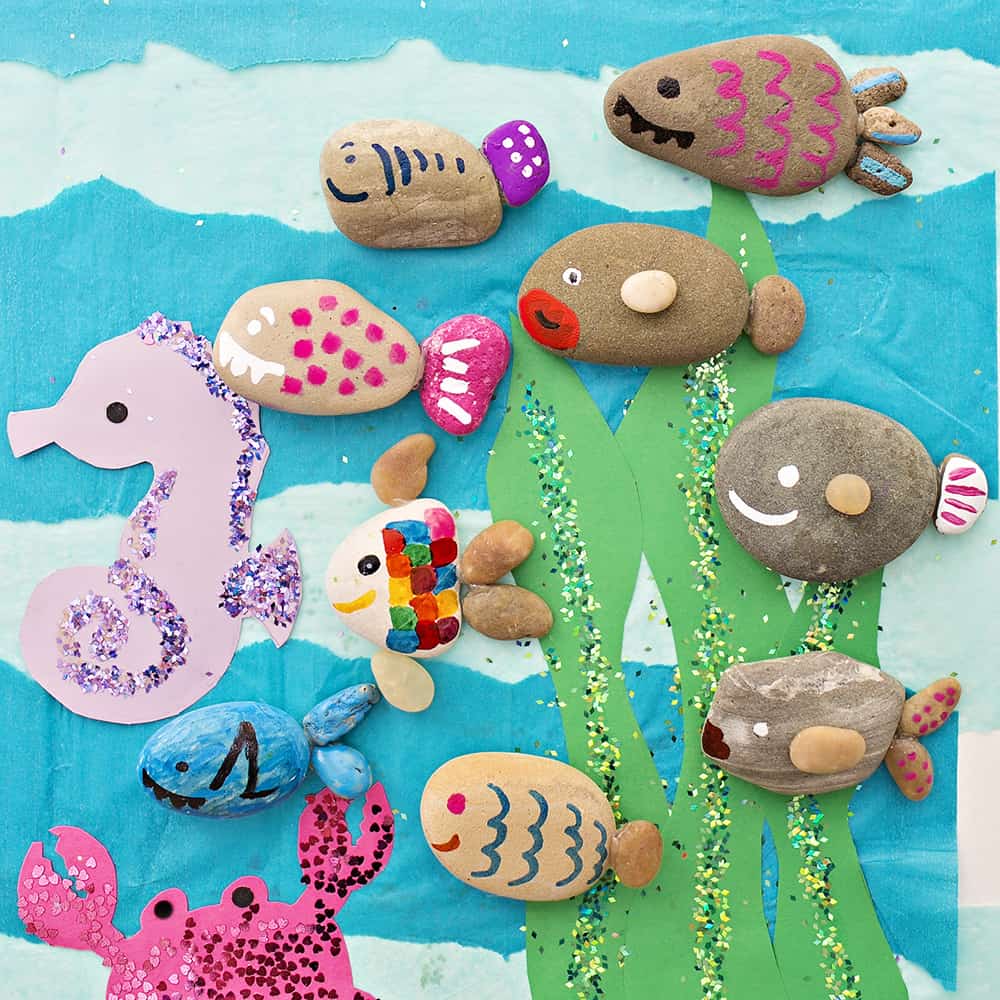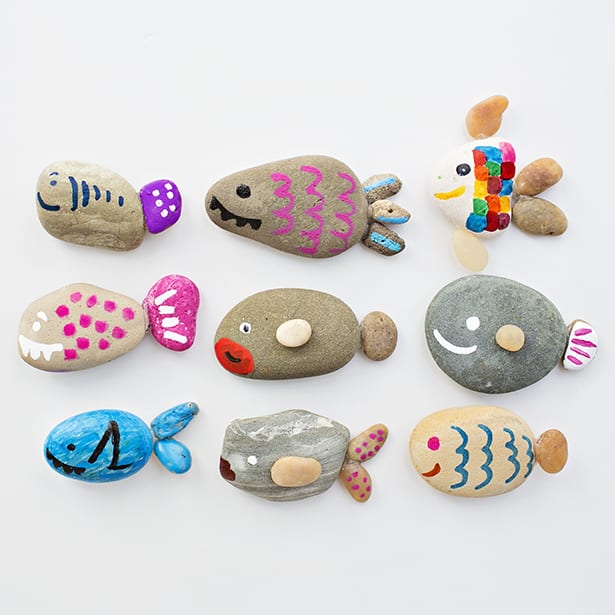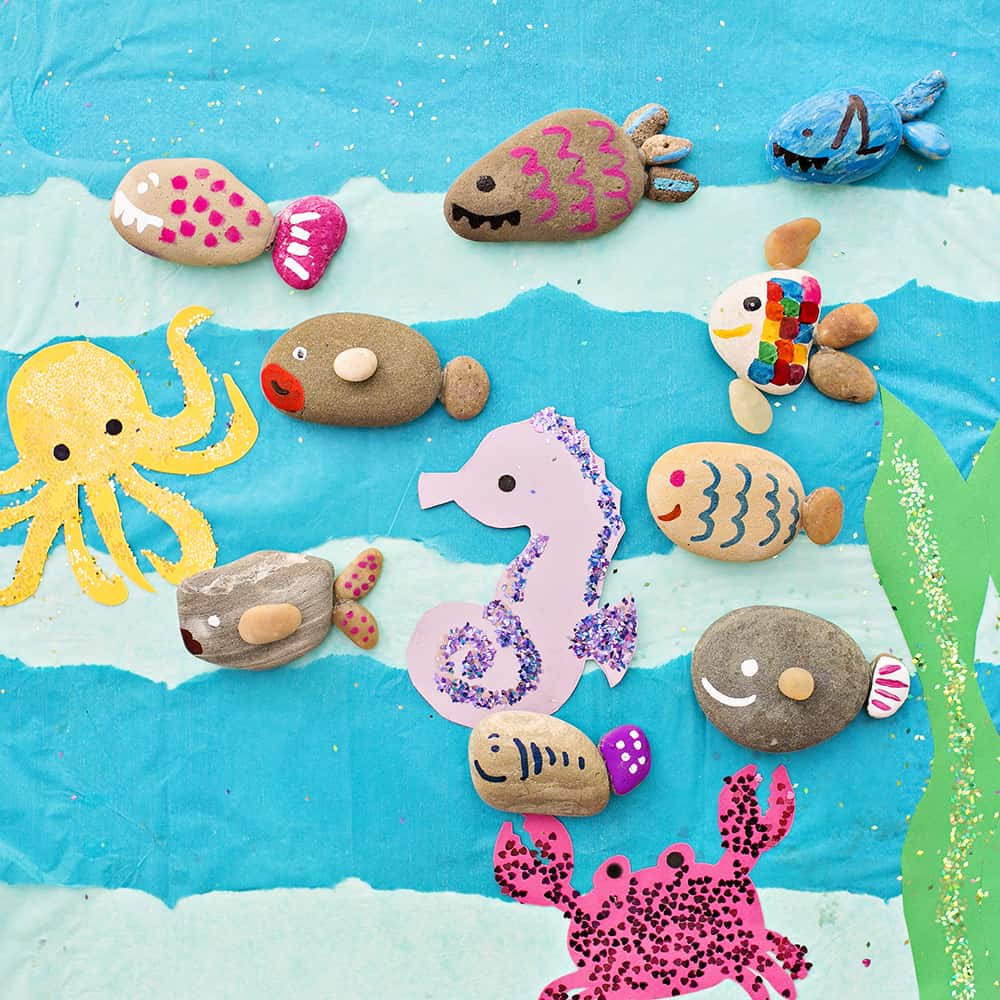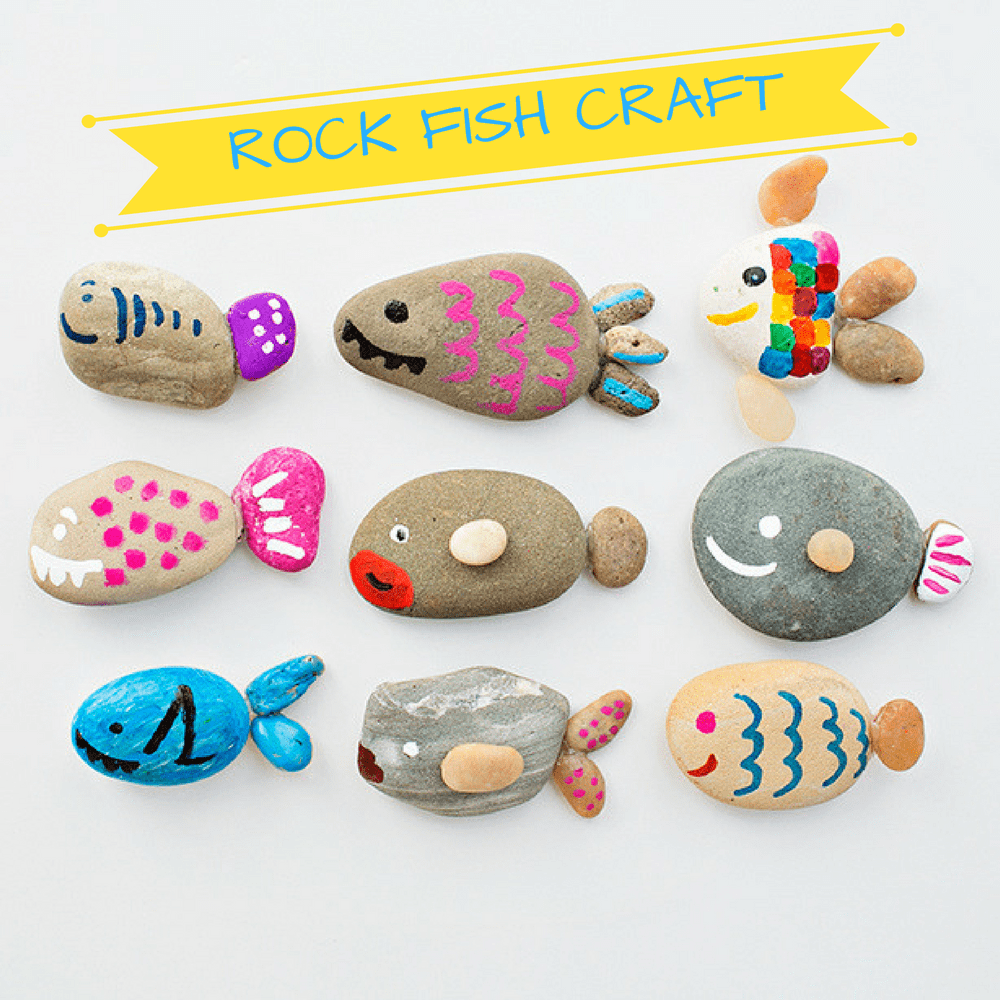 What are your favorite rock crafts? Check out more creative projects for kids!
______________________________________________________________________________________________________

Disclosure: Some of the links in the post above are "affiliate links." This means if you click on the link and purchase the item, we will receive a small affiliate commission. Regardless, we give our promise that we only recommend products or services we would use personally and believe will add values to our readers