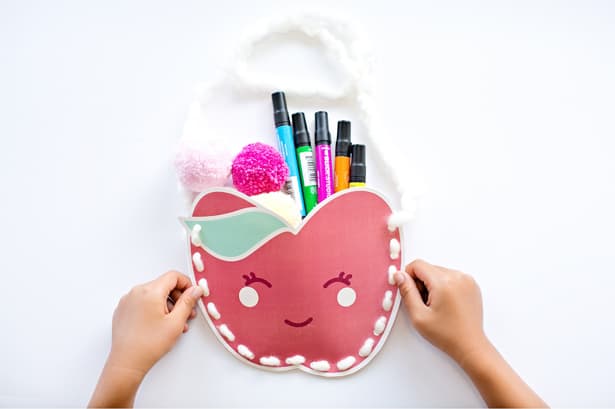 Fall is one of my kids' favorite seasons and so I thought I'd kick it off by making these cute Kawaii inspired apple purses. Stuff these with treats (wouldn't they be fun for back to school too?) or hand them out to the kids for a fun party or playdate activity. The best part? All you need are is the free printable (download below) to get started.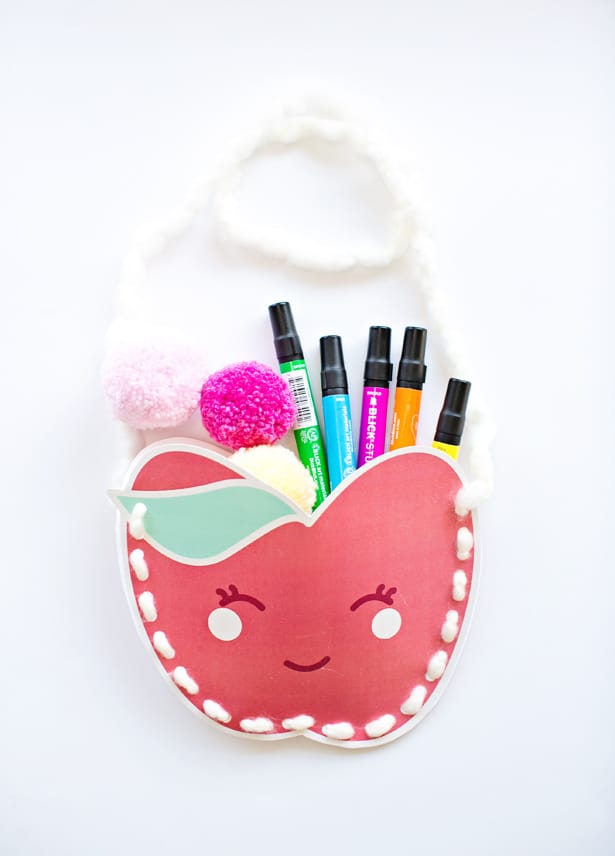 Free Printable Kawaii Apple Purse – Materials
– Free printable purse (download right below)
Click Here to Get Your Free Printable
– cardstock
– hole puncher
– string or yarn
Instructions: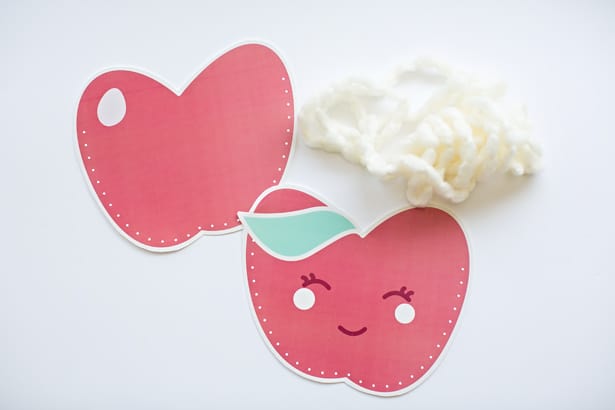 Print out the apple purse using cardstock and cut out the shapes. Help your child hole punch along the dots. Align the two parts of the apple together and start threading with your yarn or string. That's it!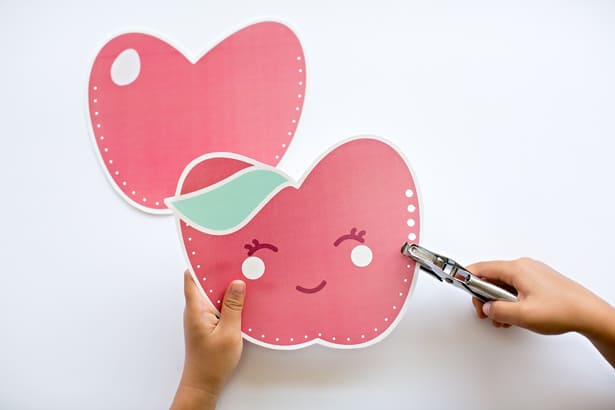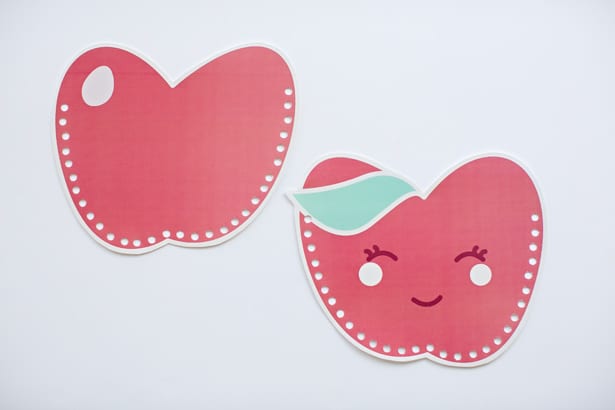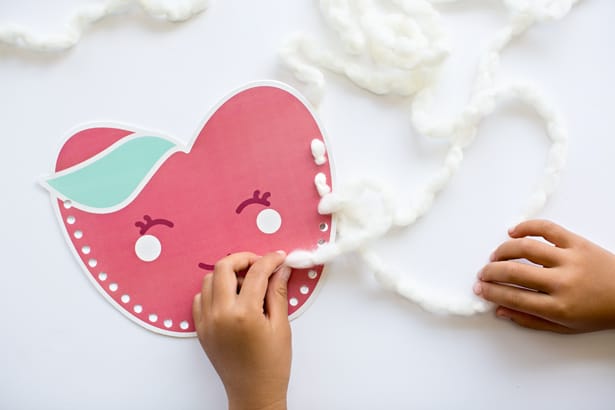 Now you can stuff your apple purse with all sorts of goodies and enjoy carrying it around.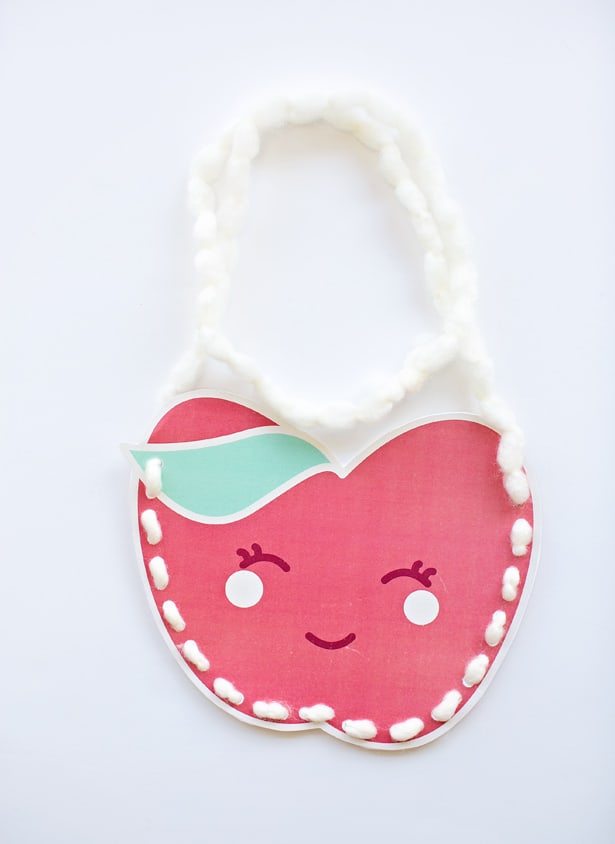 What are your favorite apple activities for kids?