Do you have a little astronaut who's fascinated with outer space, aliens and extraterrestrial life? He or she will love making these super cool rockets. Use recycled materials like cardboard tubes and decorate your own. Or propel straw rockets and even watch them take off using a little science. Any method you choose will lead to a fun afternoon of space and science exploration. Blast off and take a look at these fun rocket projects you can make on the fly.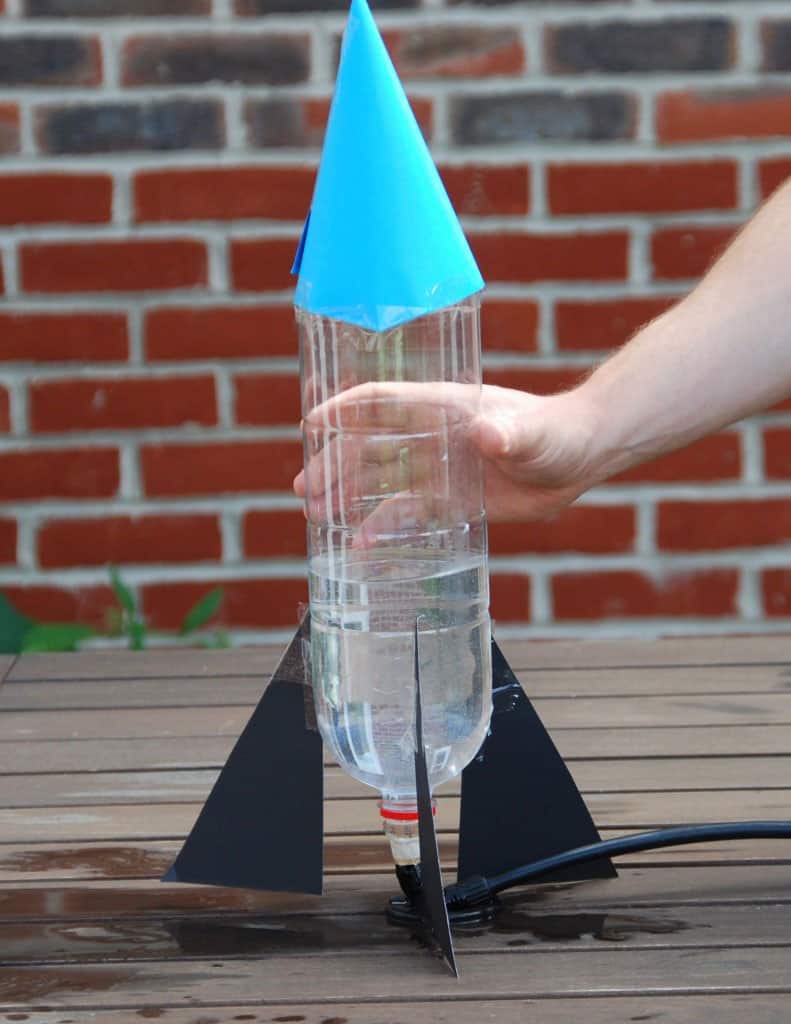 Bottle Rocket (via Science Spark) Learn how water pressure can build to make this recycled bottle rocket take off. Note adult supervision required!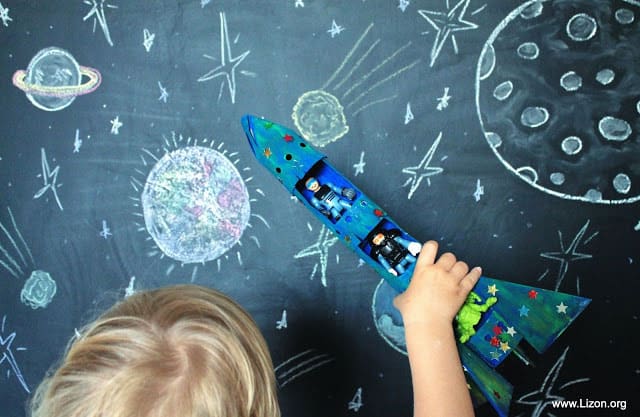 Paper Space Rocket (via Lizon) Kids will love painting these paper tube rockets which have cut out sections for little play astronauts.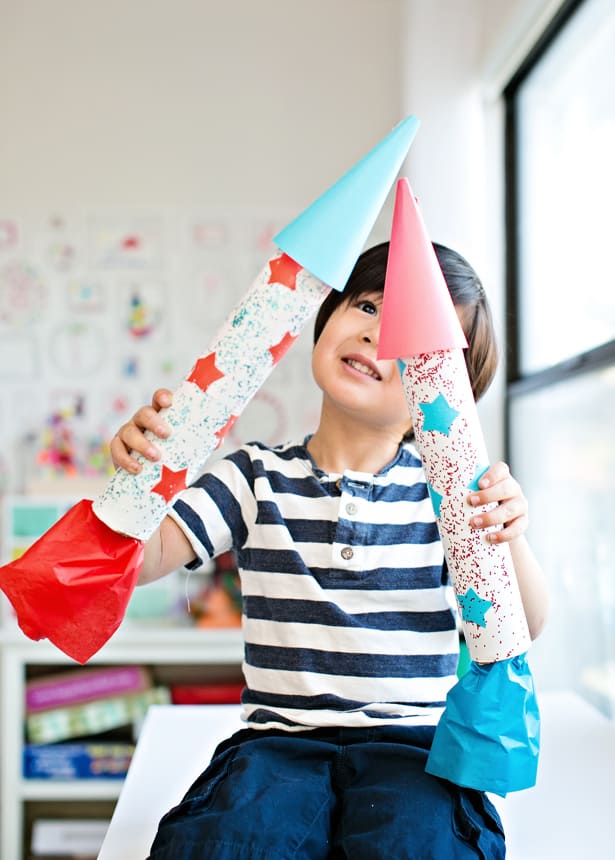 Cardboard Tube Rocket Ship (via hello, Wonderful) Another cute recycled rocket with a sparkly and glittery theme.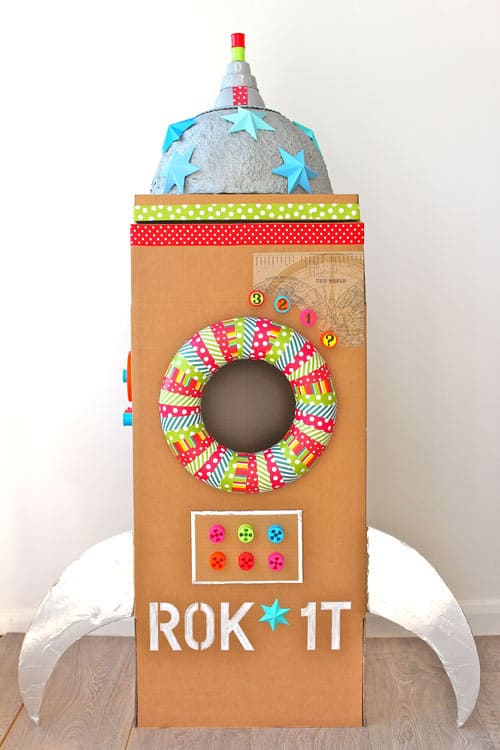 Box Rocket (via Kate's Creative Space) The mothership of all rockets. Take a large cardboard box and decorate with fun details such as a fuel gauge and colorful control panel.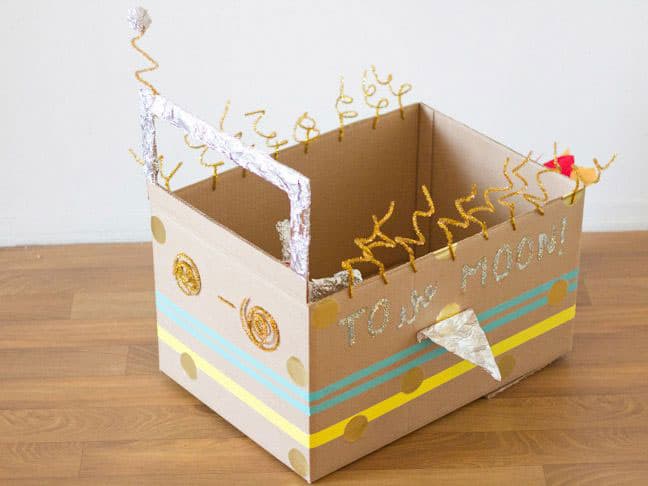 Rocket Ship (via Momtastic) Here's a rocket your kids will enjoy since they'll be in full control of steering its course.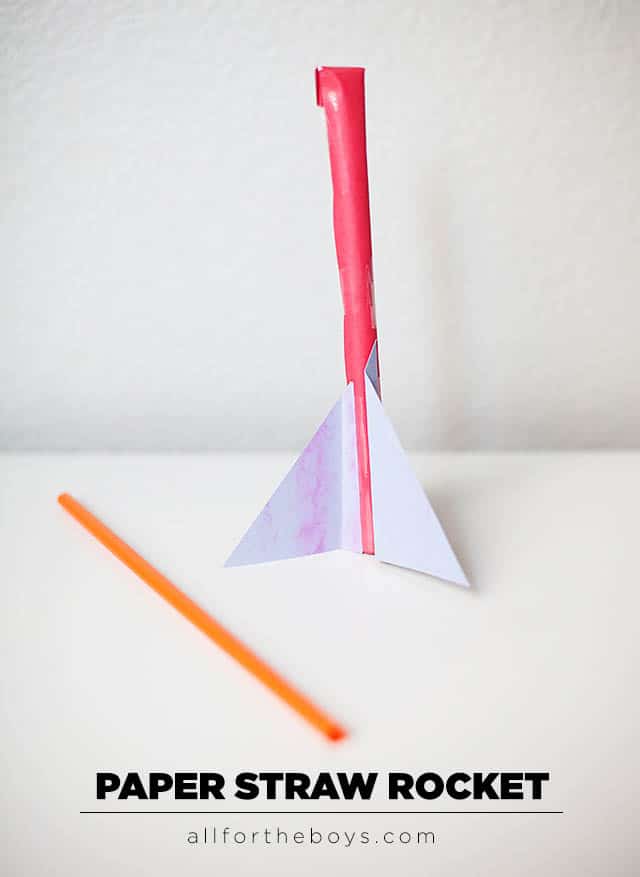 Paper Rockets (via All For The Boys) Ready, set, launch! These fun paper rockets make cool toys that can be propelled over and over again.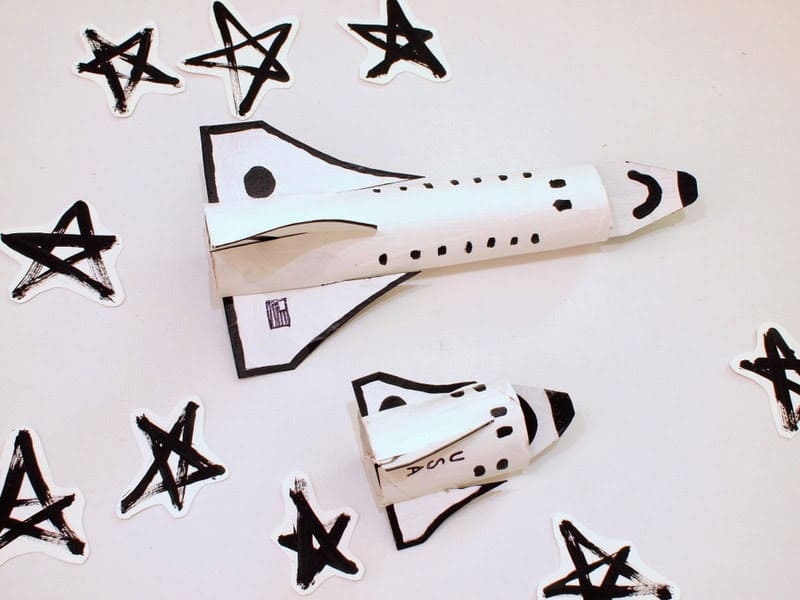 Paper Tube Rocket With Template (via Pink Stripey Socks) At first glance this may seem like an ordinary paper tube rocket but watch the video in the tutorial and check out how you can make it fly! Also comes with a free template to make your own.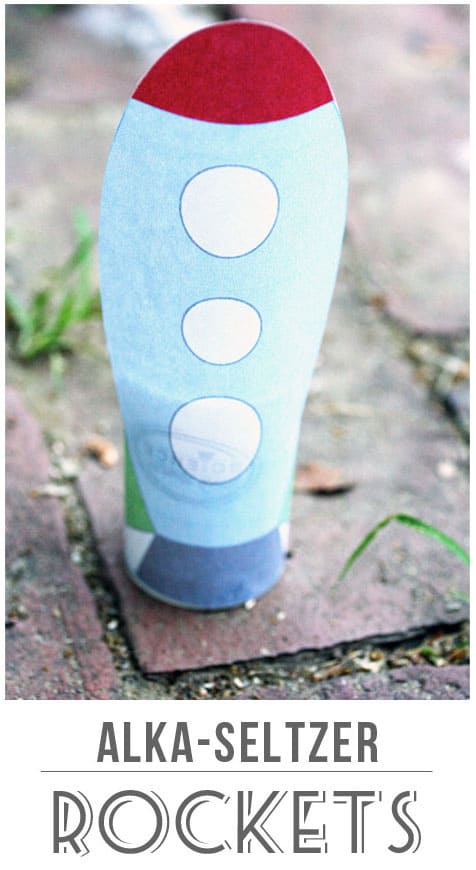 Alka-Seltzer Rockets (via Playful Learning) This fantastic tutorial walks you through how to make a cool fizzing rocket launch from something you probably already have in the medicine cabinet.
For more creative crafts for kids, see:
10 Out of This World Space Crafts
10 Creative Cereal Box Projects
10 Delightful and Easy Boat Crafts
25 Best Fun and Easy Two Ingredient Crafts
9 Fun Ways to Play With Popsicle Sticks
10 Clever Toilet Paper Tube Crafts

10 Delightful Clothespin Crafts