School's out and summer is a great motivater to be outdoors and keep the kids actively playing. Our family tends to do more outdoor sports and visits to the playground when the sun's out. Regardless of the weather, there are several ways you can keep the kids active and physically moving, indoors or out. We've gathered some of the more unique toys around to keep the kids moving beyond traditional bikes and scooters. Take a look and let us know in the comments some of your favorite ways to keep the kids active!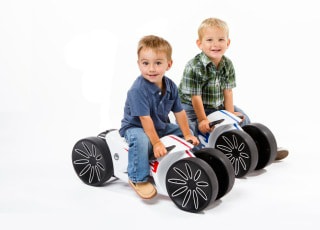 Prince Lionheart yoMOTO ($80) Powered by little feet, this futuristic ride will keep little ones moving by pushing along and gaining great bike skills at the same time.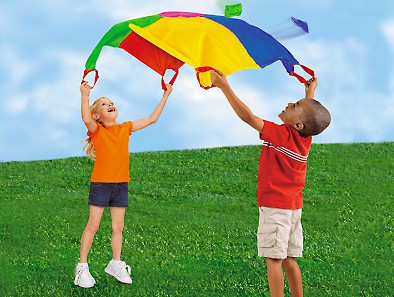 Partner Parachute Kit ($19.95) Kids love the parachute game and will delight in having their own kid-sized one to handle while tossing bean bags up in the air.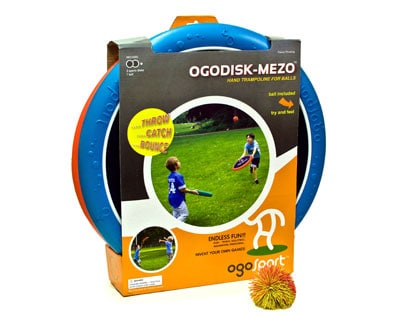 OgoDisc Mezo ($38) This "hand trampoline" for balls will keep the kids engaged in the game of volleying back and forth. It can be used with any types of balls and even water balloons!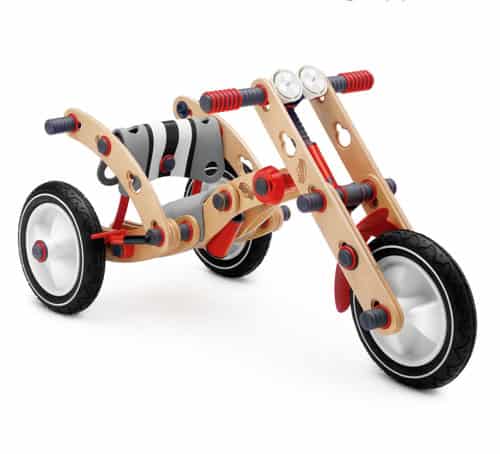 Moov Wooden Construction Kit (from $270) Don't let the look of this bike fool you. It's as much about the fun in constructing it that kids can work on (no tools required) and can be configured to resemble a go-cart, crane, scooter and more.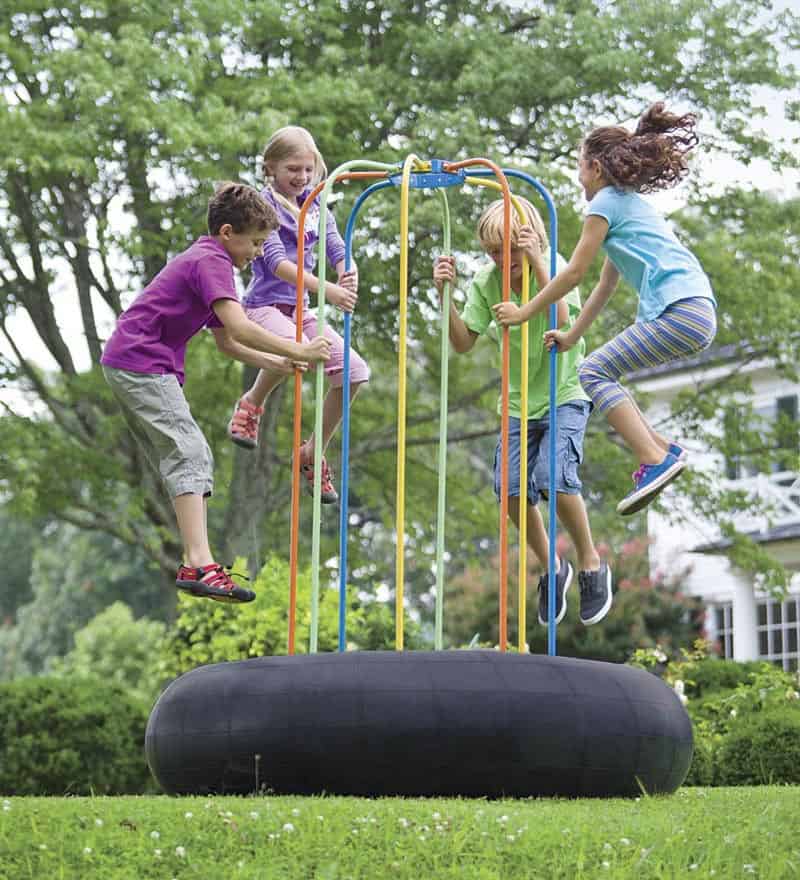 Jungle Jump-Around ($249) This bouncy jungle gym-like inner tube is fun for lots of kids and play dates. It can be used indoors or out and fits up to 6 kids ages 5+ (or 600lbs total weight).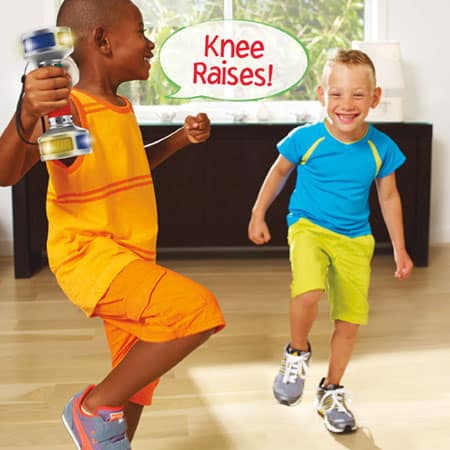 Magic Moves ($22) These electronic free weights are like having a mini gym or personal trainer for kids with fun exercises, light shows and music to keep kids moving.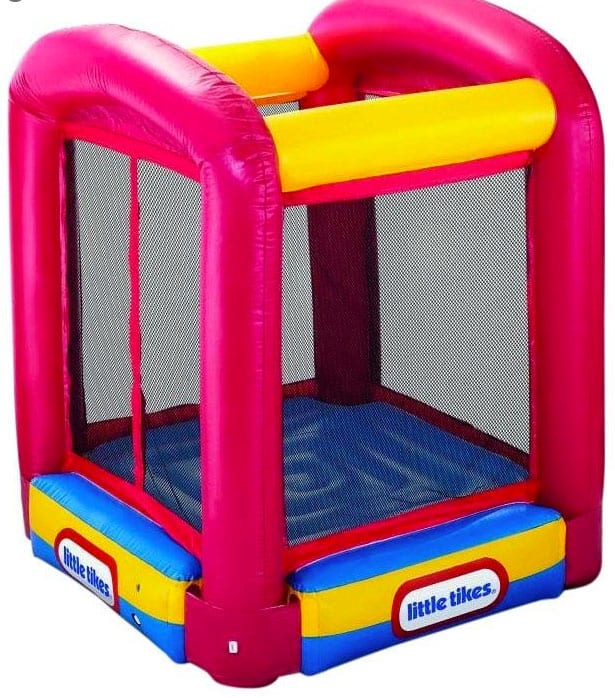 Little Tikes Bounce House ($99) We all know kids can't resist bouncy houses. This mini version is great for just a couple of kids and can easily be played with indoors for lots of bouncy fun.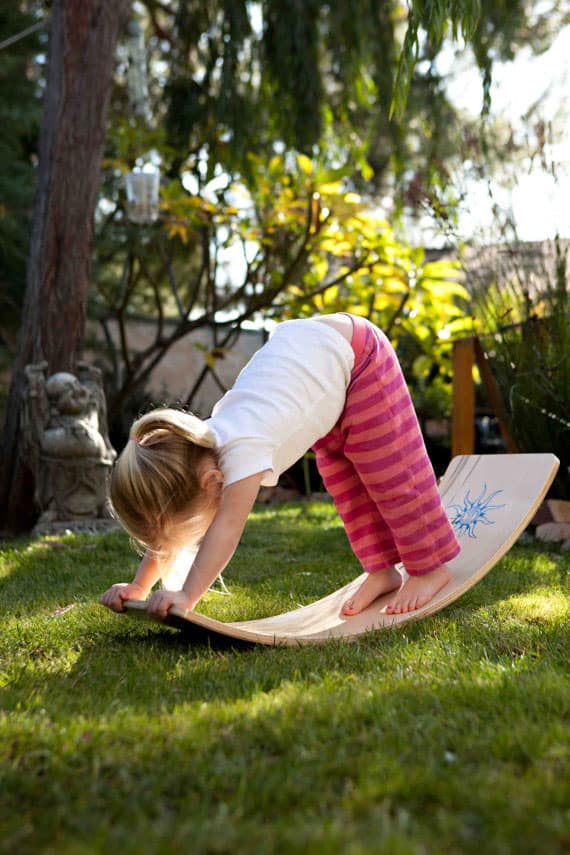 Natural Balance Board ($120) A Waldorf inspired toy, this handmade natural wood balance board can also be used as a teeter totter, slide or anything your child imagines.
Also see:
8 Awesome Summer Water Activities
8 Crazy Fun Outdoor Toys

10 Outrageously Fun Ways To Play Outdoors

8 Crazy Fun Outdoor Toys