With warmer weather ahead, summer time is right around the corner. A day at the beach always makes a fun activity for the whole family (same goes for a lake or pool day). Kids love playing in the sand and water and it's a great way to burn off all that energy. Get them splashing in style this summer with these chic summer beach styles. You definitely need a great swimsuit – and we're featuring not only cool styles but ones with SPF built right in for sun protection. With a hat, cute beach shoes and cover ups, your little ones will be ready to make sand castles in style.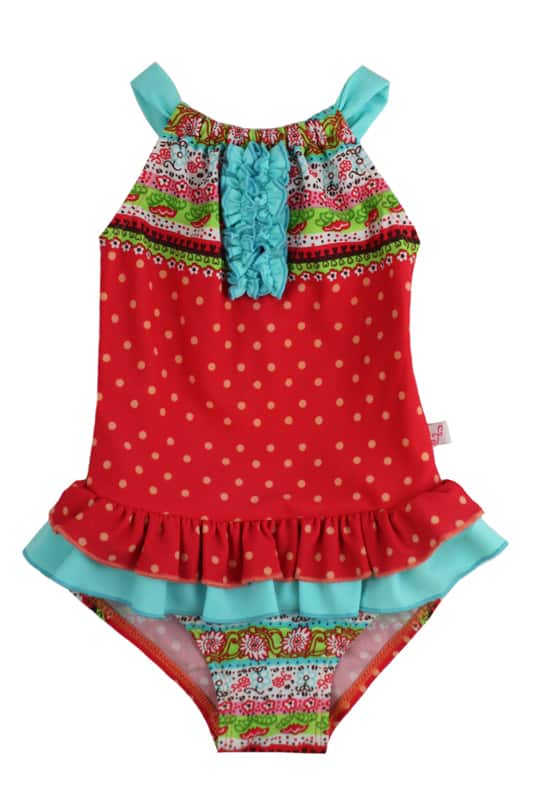 Floatimini Ruffled Print One Piece ($48) The swimsuits from Floatimini are all well designed with stylish print, but also safe to wear with built in UPF 50 protection and material that's quick to dry.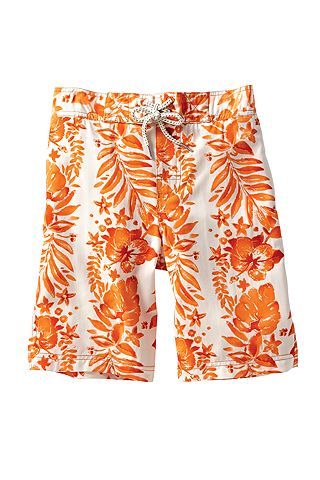 Coolibar Island Boy's Swim Shorts ($39.50) Coolibar's got some great styles for boy's swimwear with a focus on sun safety. They use water repellant fabrics and their swim line is rates UPF 50 for the highest sun protection.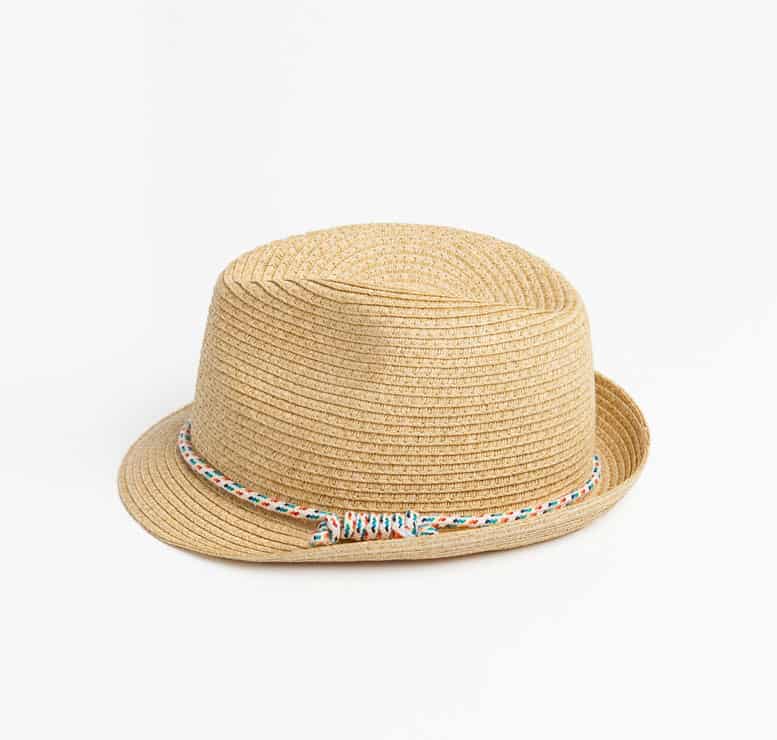 Zara Sun Hat ($17.90) Keep the sun away from faces with this chic sun hat. I like how it's unisex and and subtle in style with a pop of color from the chord to fit any beach attire.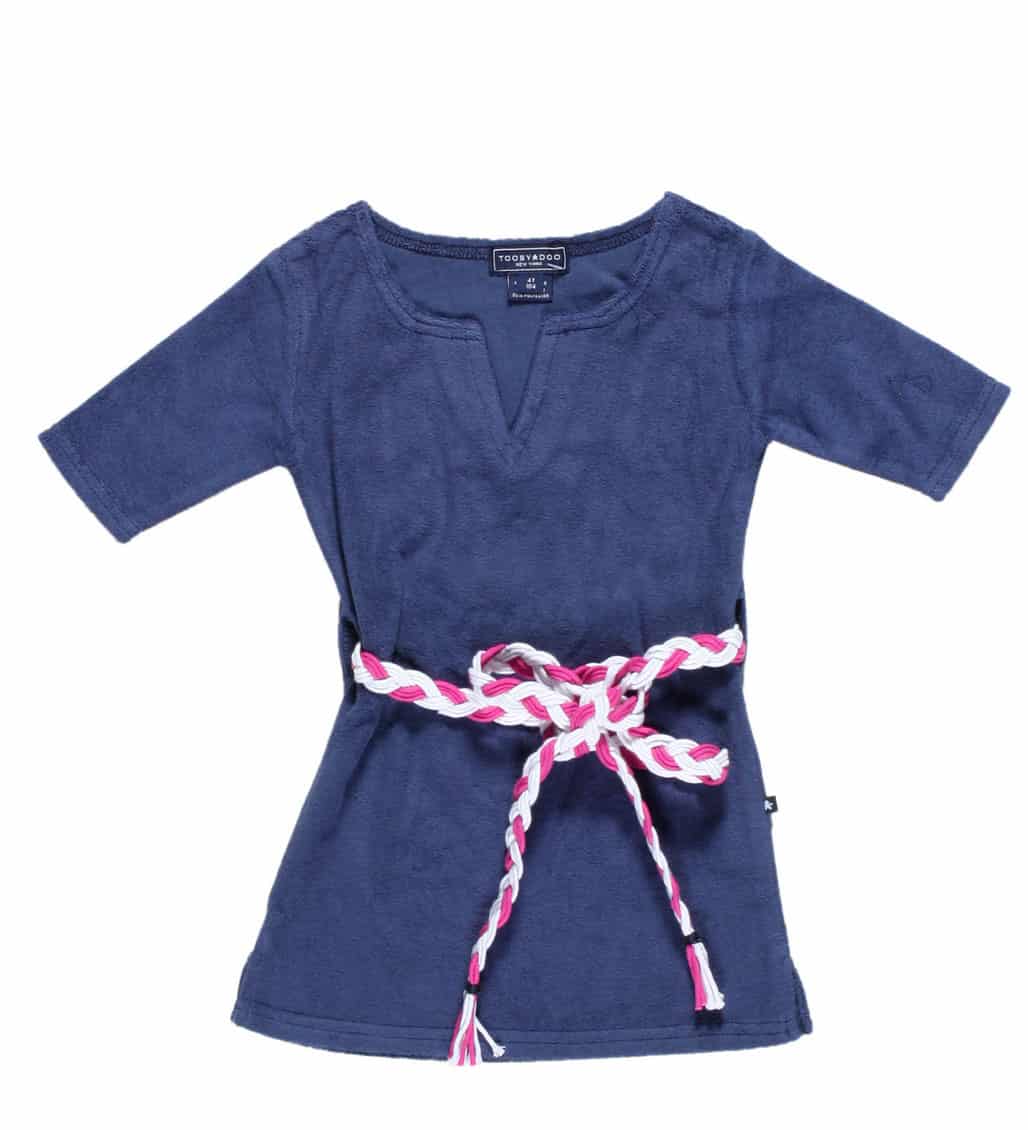 Tooby Doo Navy Cover Up ($44) You'll need to cover up after a dip in the water. This simple navy terry cover dress works well and has a cute flair from the fuschia/white braided belt.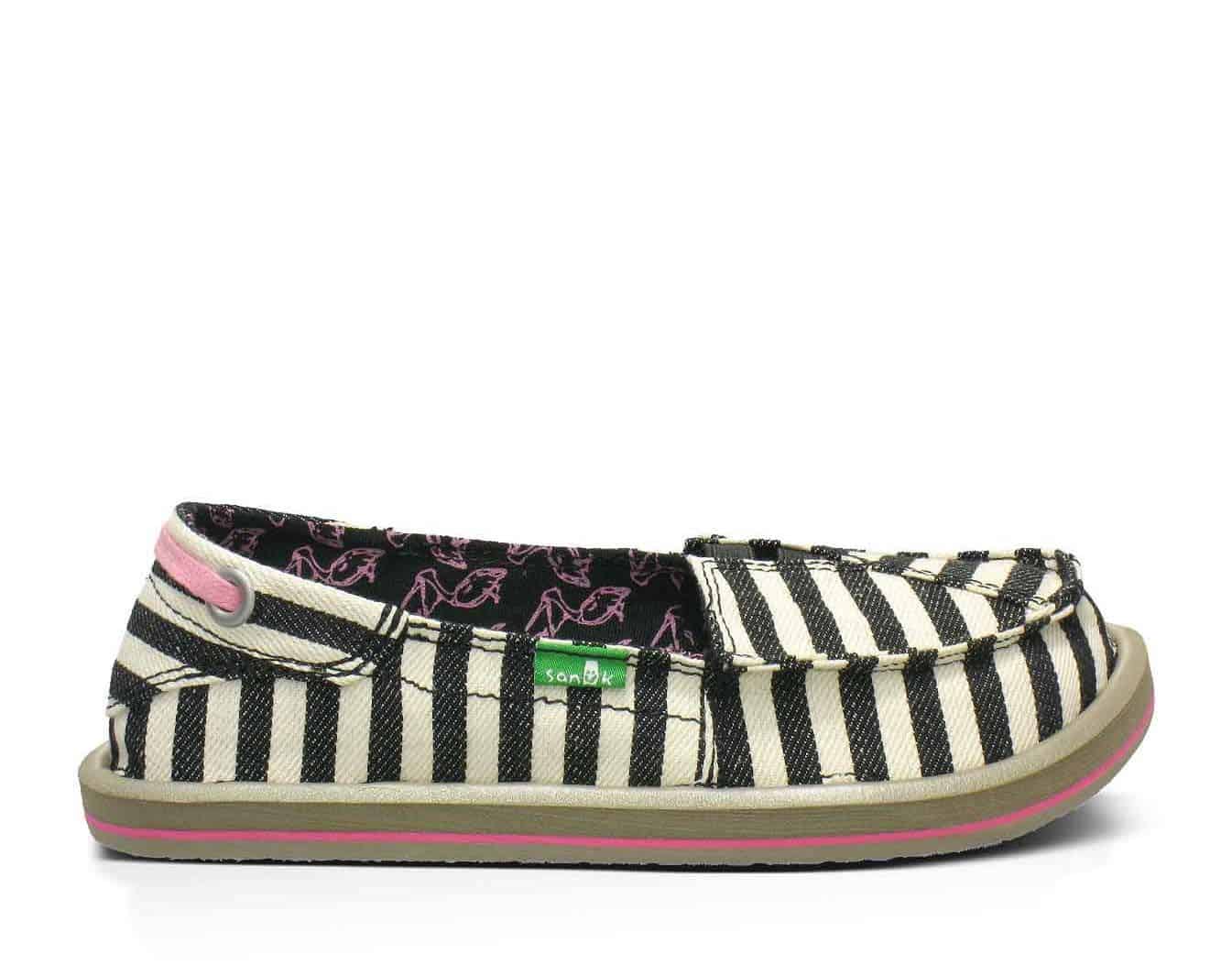 Sanuk Castaway Shoes ($32) These durable loafers are rugged and broken in, ready for trekking through the sand, but also stylish enough to wear out after a fun day at the beach.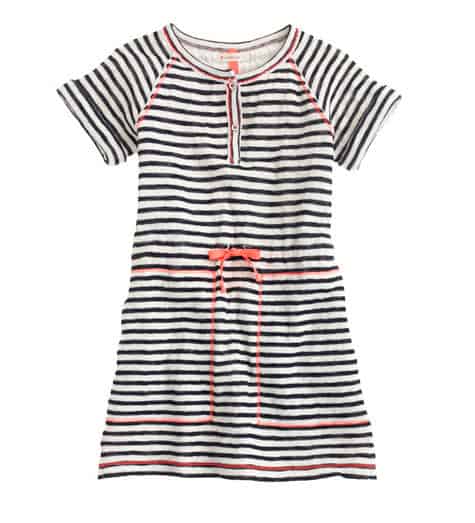 J. Crew Terry Beach Dress ($45) This cute terry striped dress could also be used as a cover up, but looks good enough to wear to and from the beach all day long.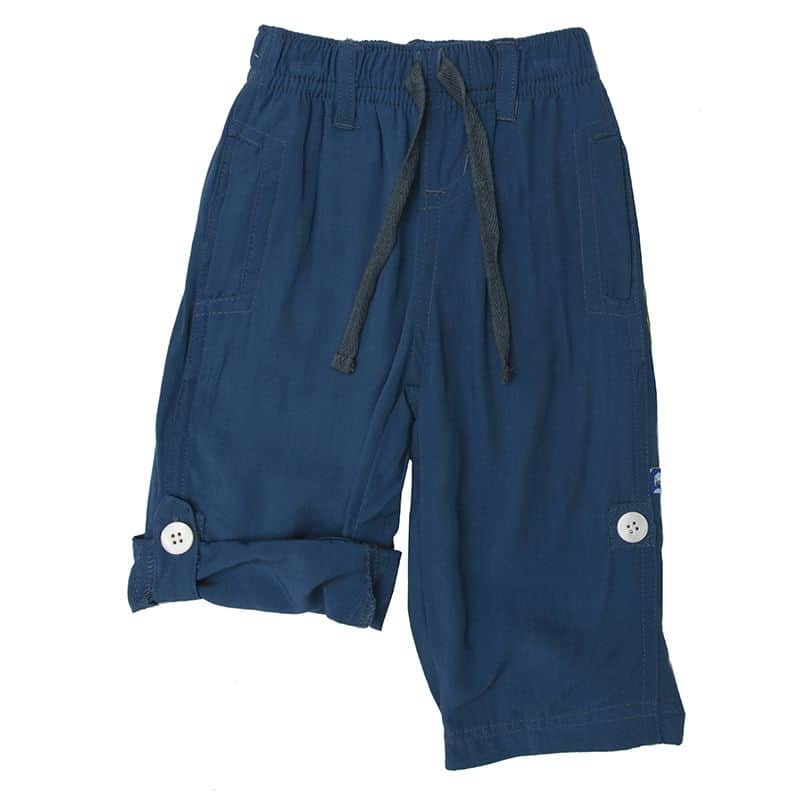 Kickee Roll Up Pants ($48) These easy and light cotton roll up pants can be dressed up or down and are versatile for the beach, lake or any warm sunny days.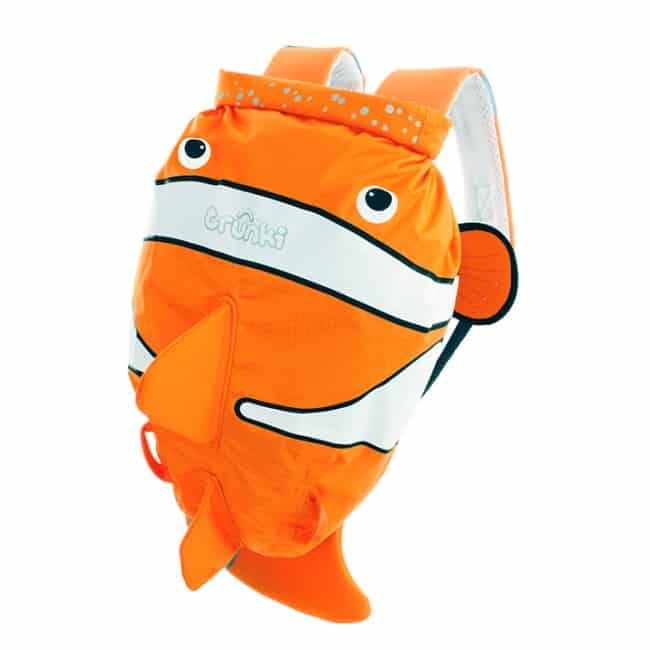 Paddle Pak Backpack ($25) Kids have some important gear to carry to the beach! Like sand toys, sunscreen and snacks. Give them their own sporty pack to carry like this lightweight backpack that's water resistant and comes in all sorts of cute animal shapes.
Also see:
8 Summer Water Activities

10 Outrageously Fun Ways To Play Outdoors

8 Crazy Fun Outdoor Toys