Around 4 years is when my daughter first started getting into more interactive games and it was fun to watch her learn the "rules" and play simple games with her friends. These 8 fun games are engaging and creative at the same time. Geared towards ages 3+ years, they're bound to delight the preschooler who's just learning to play board games. Any of these games would make fun holiday gifts and provide endless fun and entertainment.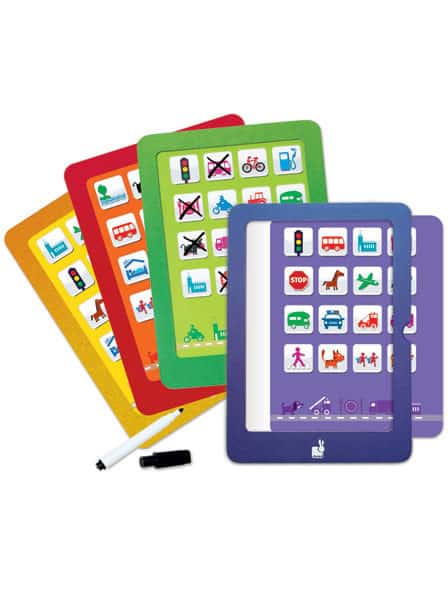 Bingo Tourismo Travel Game $19.99. If you're traveling during the holiday season, this is a perfect family game. Bring it onboard and check off objects, buildings, vehicles or animals seen on the road.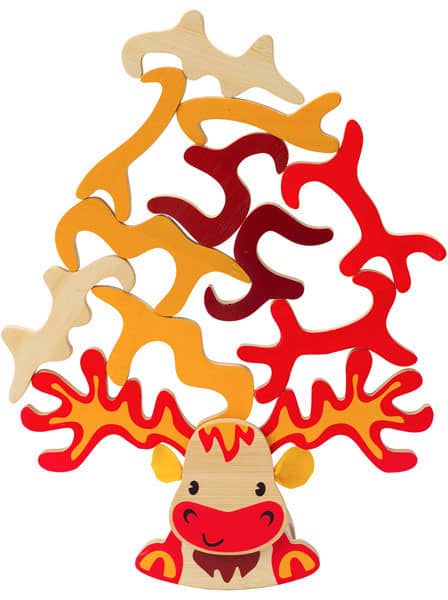 Super Moose $29.99 Kids will have lots of giggles balancing antlers on this cute and sturdy moose made of renewable bamboo.
Sneaky Snacky Squirrel Game $17.49. Feed your hungry forest friends and be the first to fill your log with colorful acorns in this delightful game.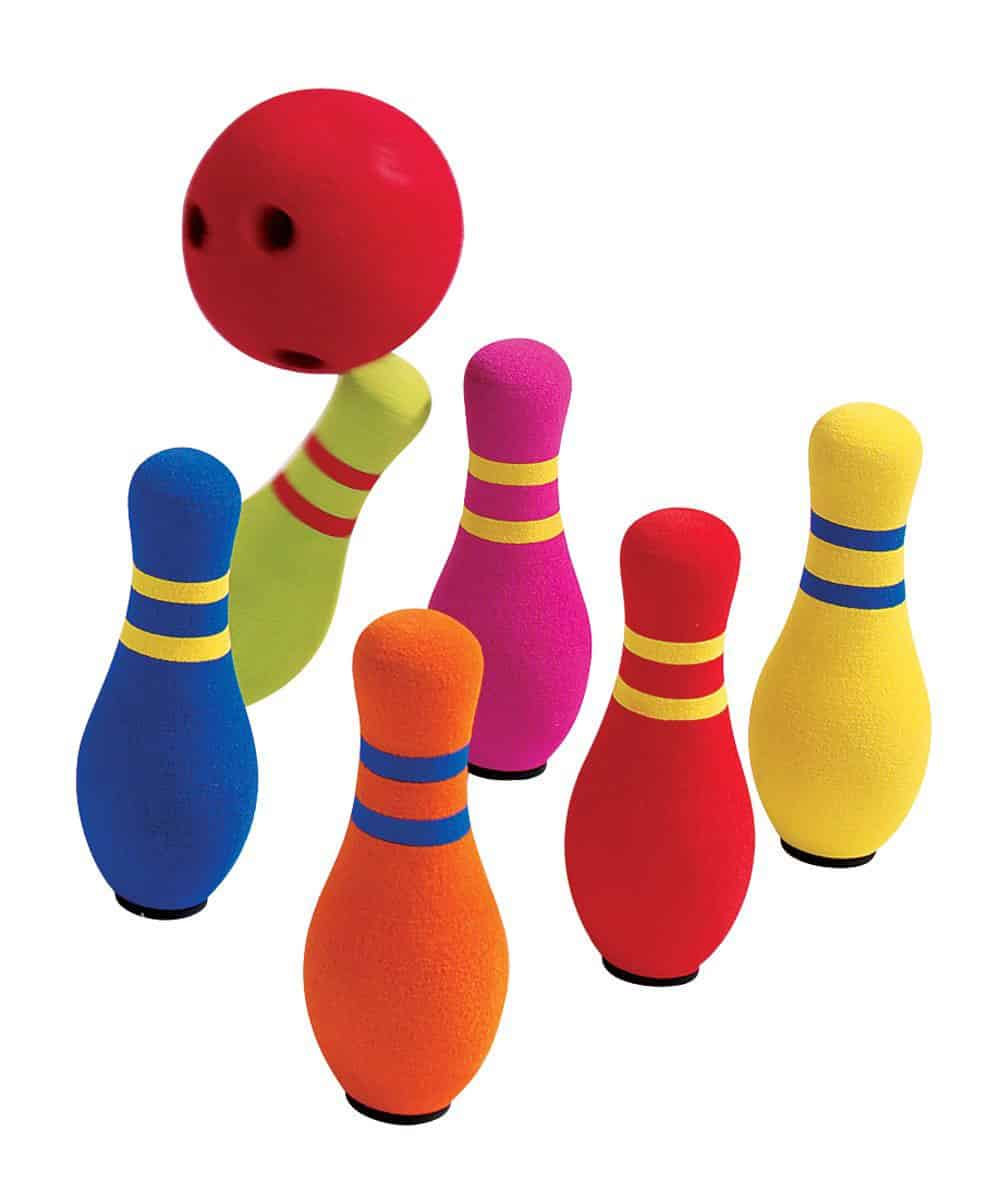 Kidoozie Six Pin Bowling Set $20.17. Little ones will have tons of fun knocking down pins and going for that strike with the safe foam ball.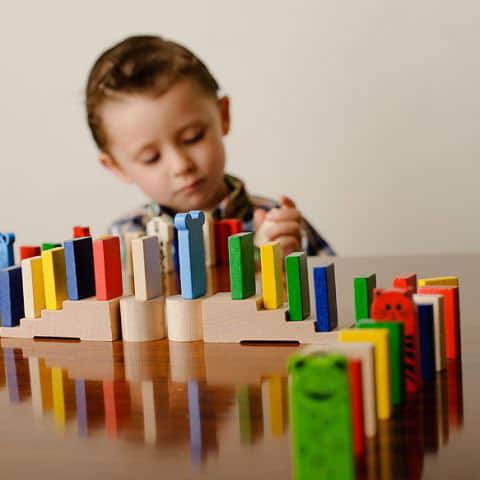 Domino Race $71.24. 240 pieces are included in this extensive classic domino game with some animal shapes to keep it fun. Endless combinations are possible to keep kids entertained each time they play with it.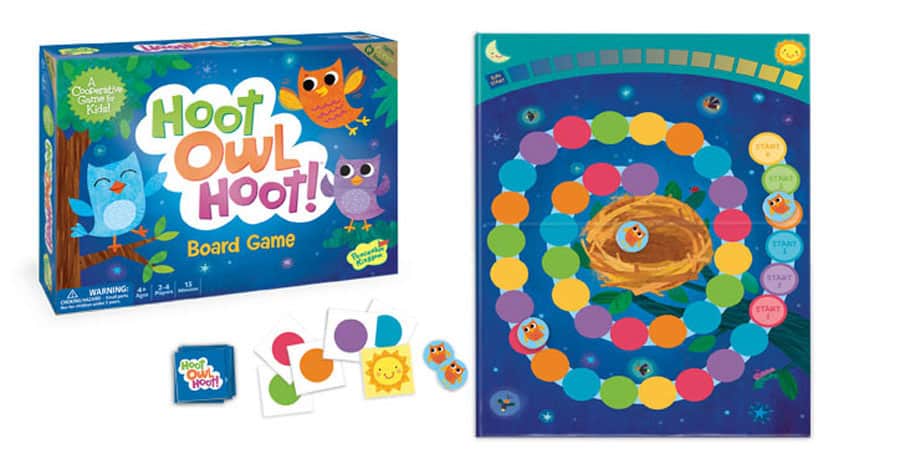 Hoot Owl Hoot! Board Game $15.99. A color matching game with the objective of helping the owls fly back to their nest before the sun comes up. This fun game has two levels of play so it grows with your child.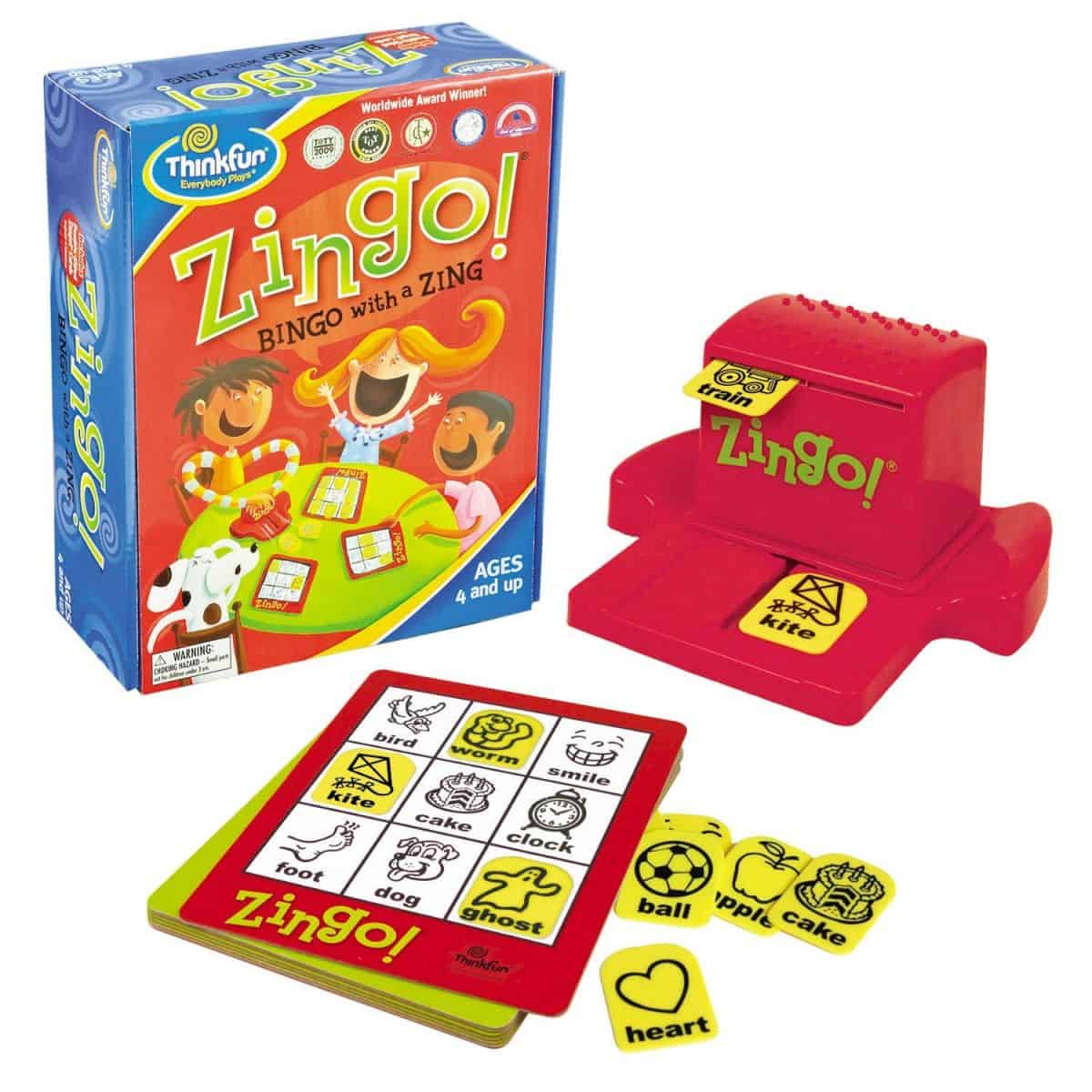 Zingo (Bingo with a Zing) $18.99. I have this game and it's one of our favorites to play with our preschooler. Match pictures and words with the cards revealed in the Zingo card slot for a fun twist on a classic game.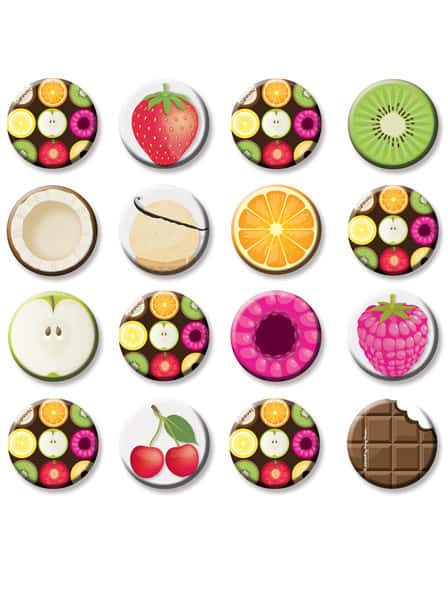 Memofruitti Scratch and Sniff Memory Game $19.99. Kids will love smelling these scented fruity cars which come enclosed in a handy carrying case, perfect for playing games on the go.
For more holiday gift ideas, check out 25 Playful Holiday Gifts for Toddlers.