My kids love comparing their heights and keeping track of how much they've grown. With these charts I can stick or hang on the walls, I can keep track of their growth spurts and personalize them as well. Now if only I could keep my kids from growing up too fast!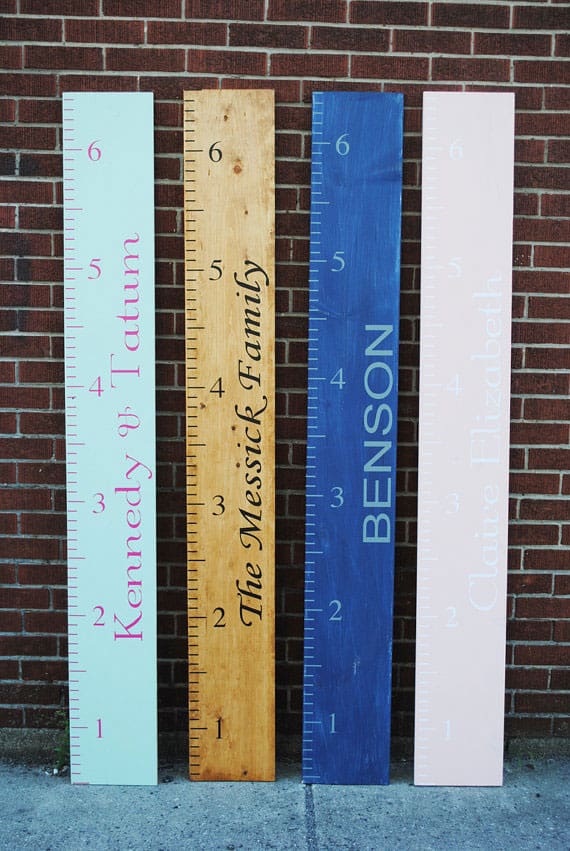 Personalized Vinyl Ruler Decal $25.99. The good thing about these decals is that they can be hung on walls, doors, or glass, but look like real wooden rulers. Plus, they come in 12 colors to fit most kids' room decors.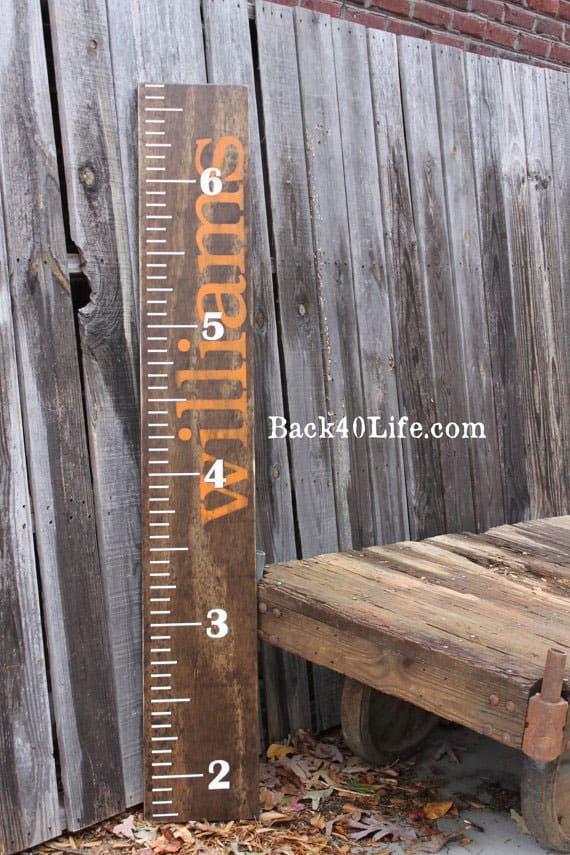 Real Wooden Ruler $84. This is the real deal, a vintage distressed wooden ruler personalized with your child's name in the color you choose.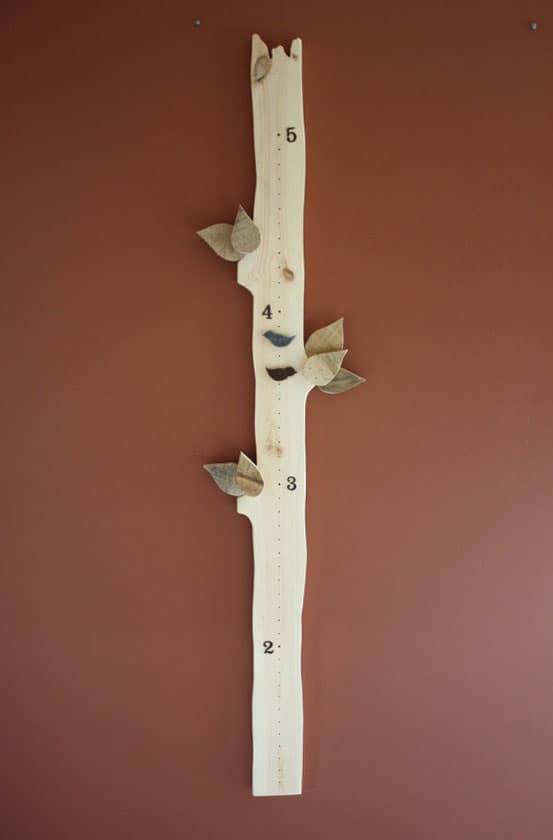 Wooden Tree $95. This charming tree has reclaimed wood leaves and magnetic birds to mark your child's growth. It's sure to add a bit of whimsy to any kids' room.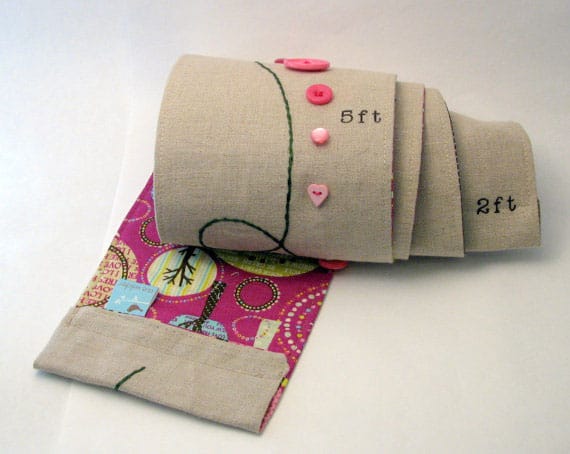 Fabric Line $54. This darling vintage-inspired growth chart has two different fabric backings, vintage and found buttons, and can be customized with your kids' names.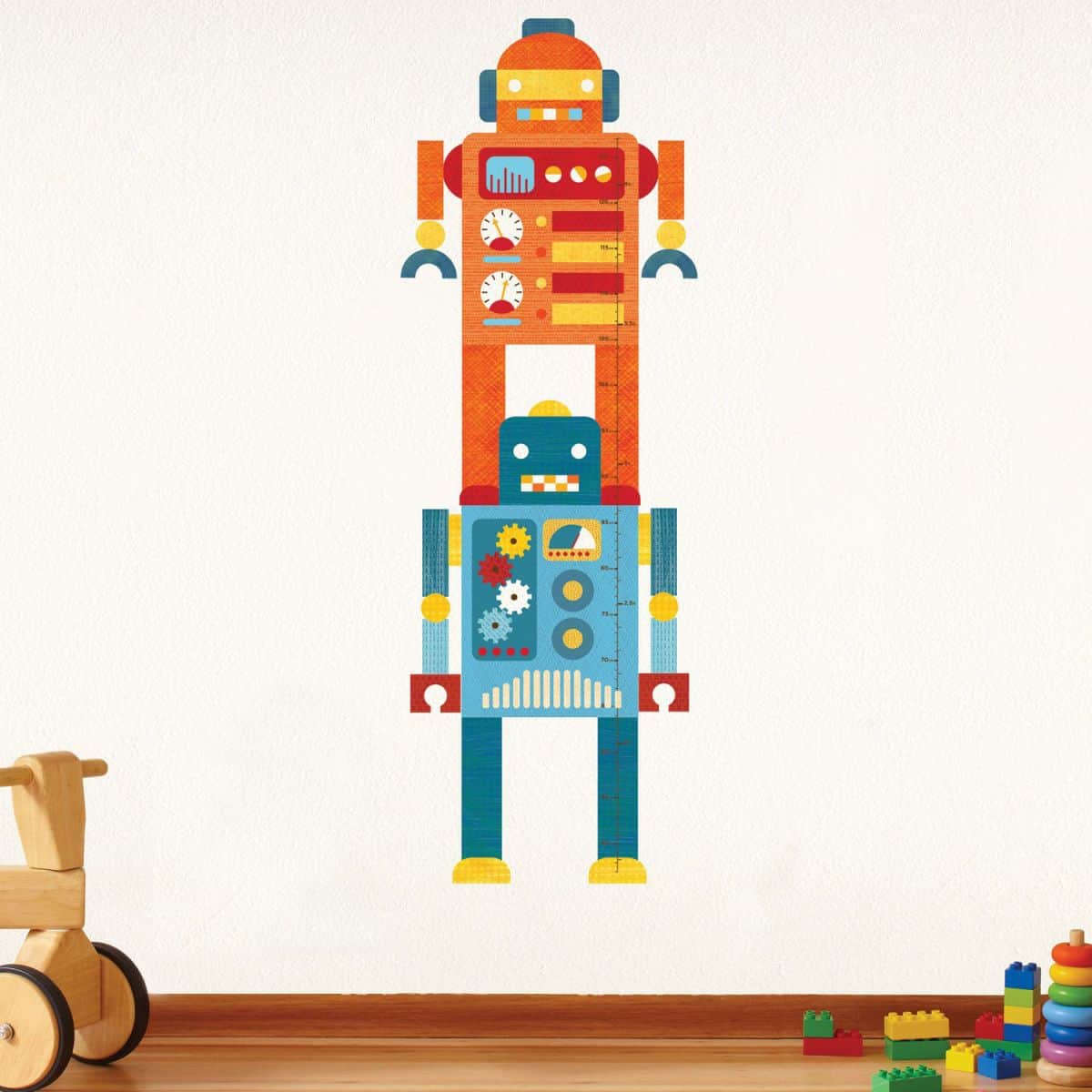 Robot Fabric $60. Kids up to four feet tall can measure their changing heights on these quirky robots' bodies.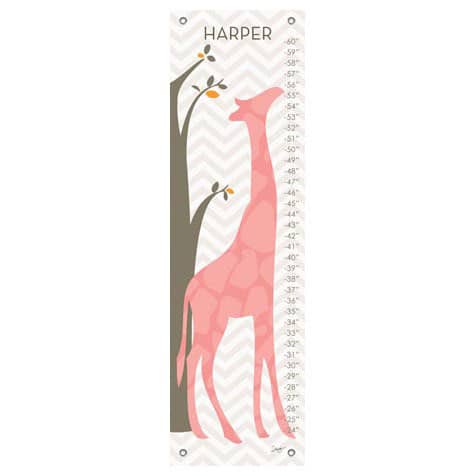 Modern Giraffe $49. Hang this contemporary canvas growth chart and watch your kids outgrow the tall giraffe.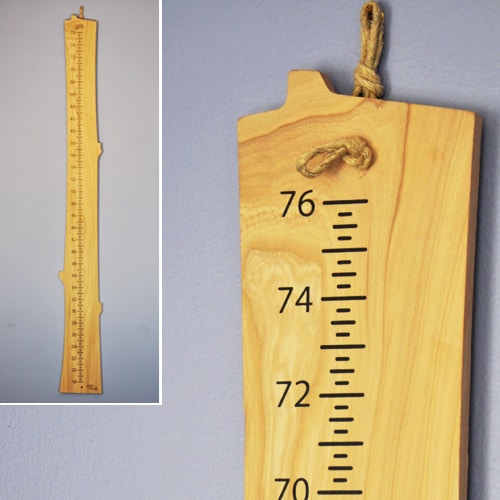 Eco Friendly Timber $44. A naturally beautiful, eco-friendly chart that looks like an simple old-school ruler.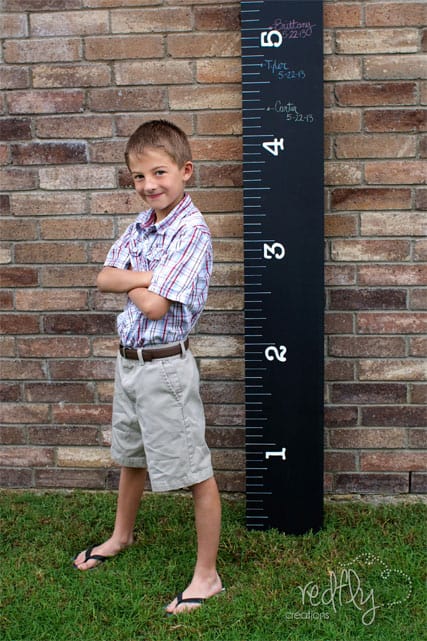 DIY Chalk Ruler (via Redfly Creations) If you're into DIY'ing it, this is an inexpensive and simple option – paint wood with blackboard paint for a classic schoolhouse look.