Bean bags are the quintessential comfy chair for kids. Poufy and pillowy-soft, kids can't resist taking a dive when they lay their eyes on one. They're perfect for snuggling up to a book or lounging around the home for a quick snooze. We've rounded up 8 comfy and fun bean bags for kids you'll want to claim for yourself. From watermelon shapes to cute lions, personalized bags, turtles and clouds – you and your kids won't be able to resist these utterly cute bean bags to rest your bum.
What are your favorite bean bags for kids?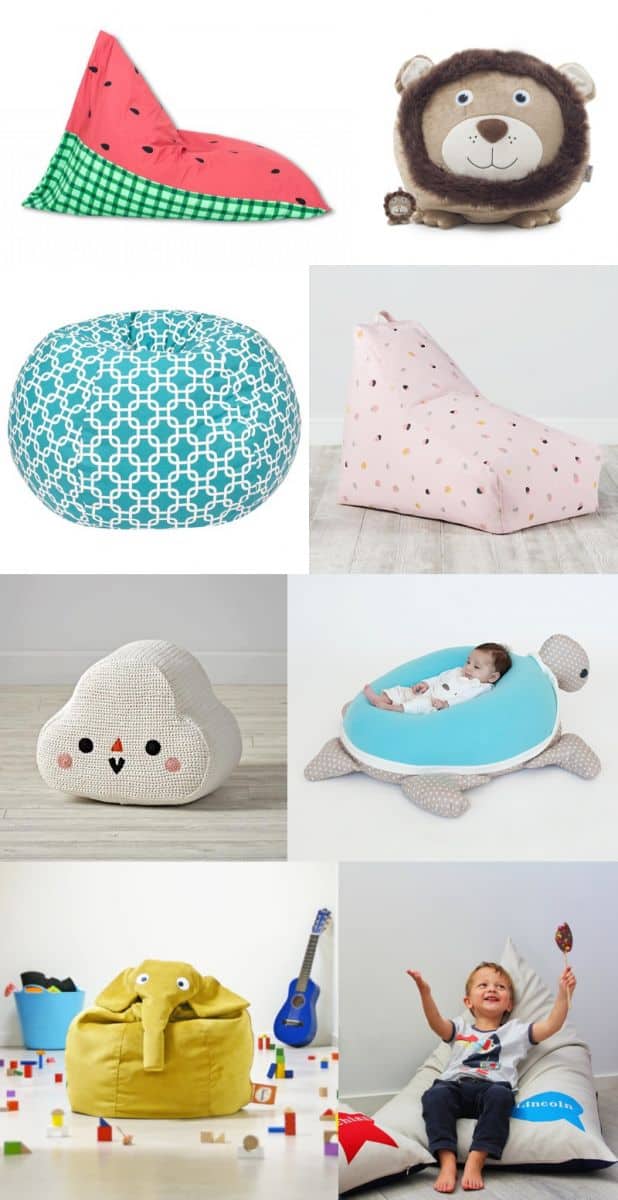 From left to right: 1. Watermelon; 2. Lion; 3. Hatch Print; 4. Cupcake; 5. Cloud; 6. Turtle; 7. Elephant; 8. Personalized
Check out more fun home ideas for kids.