We've covered all the fun and different ways you can use simple pasta shells and pieces to make cute accessories for your kids. Pasta is also useful for creating the coolest structures, animals and even skeletons! Here are 7 creative arts and crafts activities using pasta to make and share with your kids.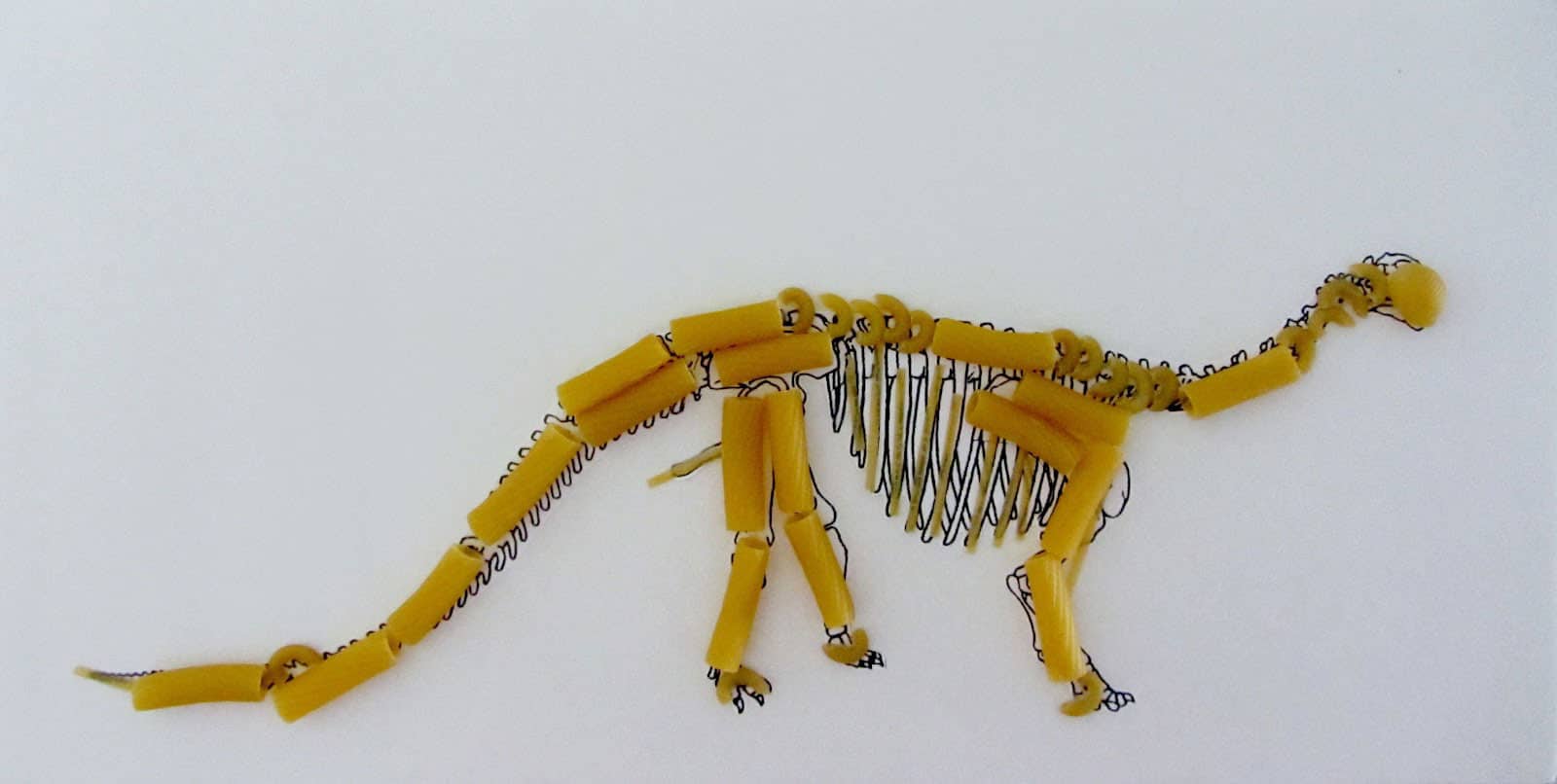 Dino Skeleton (via Nothing But Monkey Business) This pasta craft will tickle your dinosaur loving kid and includes a free printable for skeleton parts to put together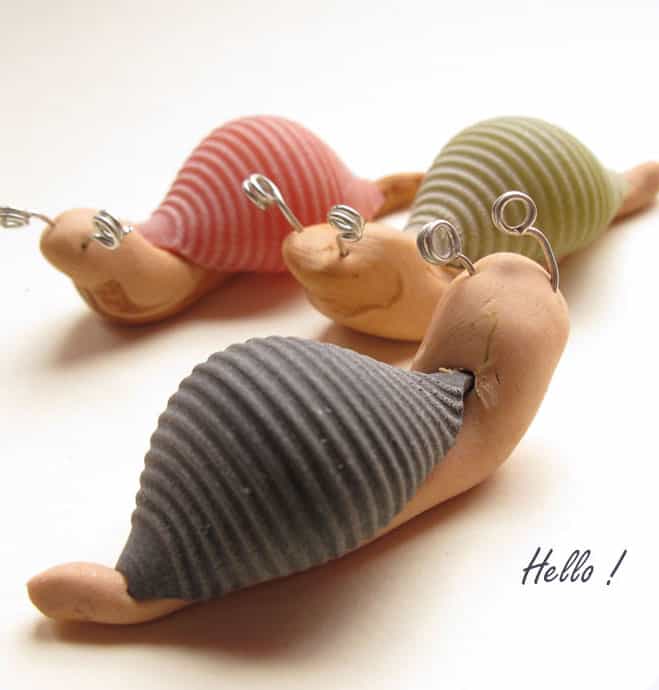 Pasta Snails (via Oeil 2 Cha) These adorable snails with clay bodies are easy to put together so why not make a few in different colors? Set outside in the garden or in a terrarium, they're also cute and harmless to play with.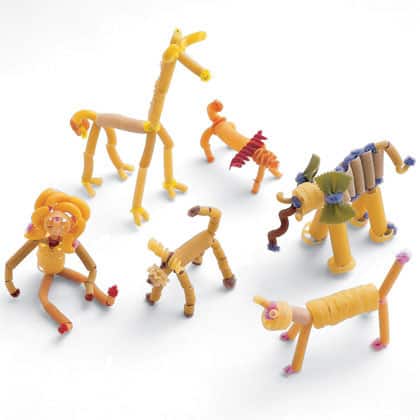 Pasta Pets (via Spoonful) So many amazing ideas for creating your very own miniature pasta pets are included here! This is a craft that's sure to entertain your little one for many happy hours.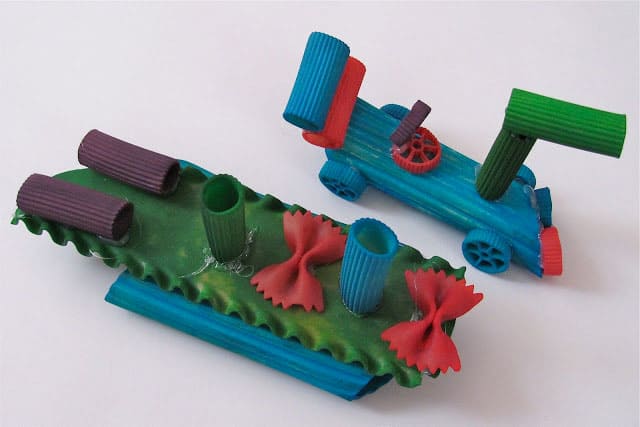 Pasta Structures (via The Chocolate Muffin Tree) It's a boat, it's a plane, it's a…pasta automobile! Here's a fun building activity that can go many different directions depending on your child's imagination.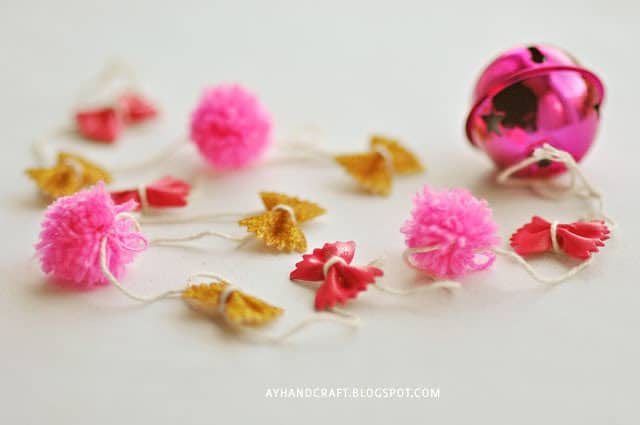 Pasta Garland (via Agus Yornet) Whether it's to celebrate a party or holiday, the idea here is that you don't need much (other than simple pasta shells) to make pretty, festive garlands for any special occasion.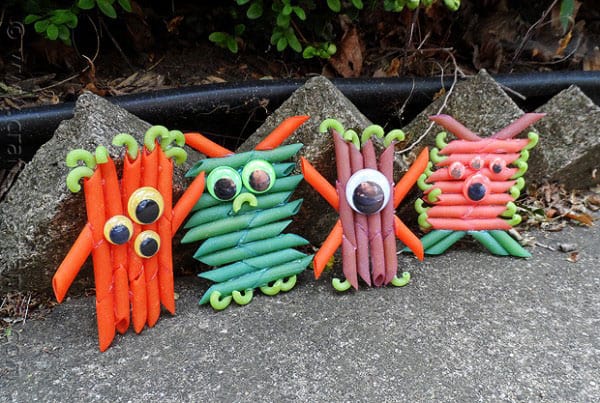 Pasta Monsters (via Crafts By Amanda) These cute and quirky pasta creatures aren't scary at all and are fun to put together for a monstrous good time.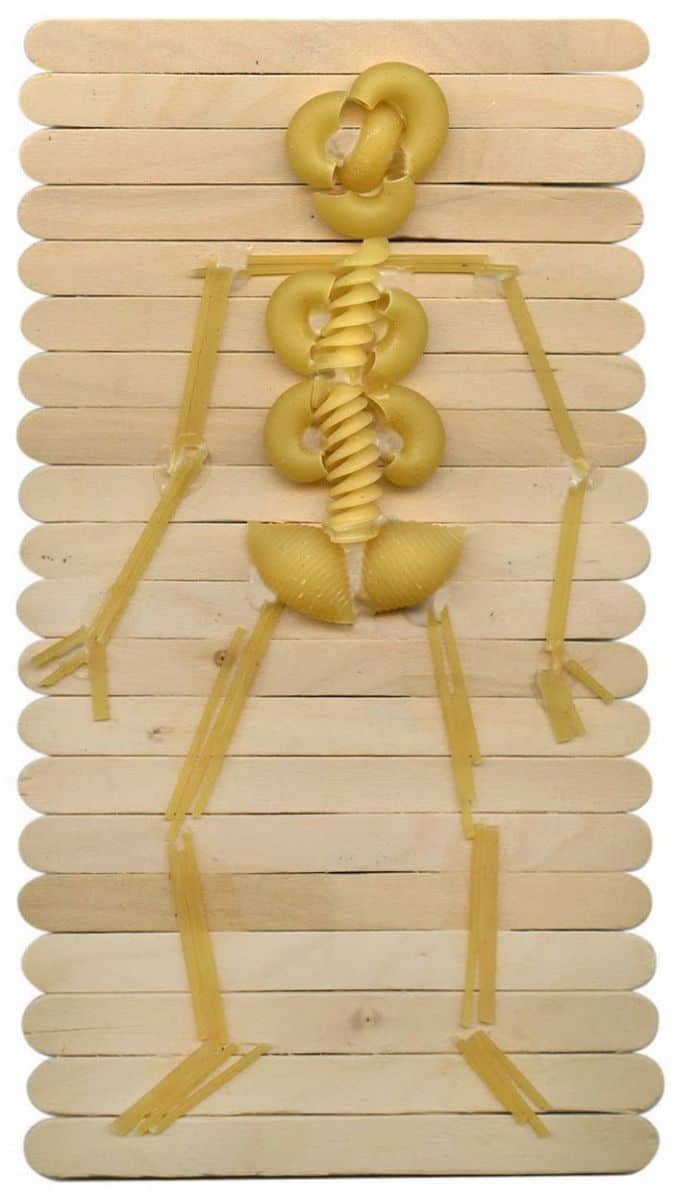 Pasta Skeleton (via Art Projects For Kids) The best craft projects are ones that also teach. This clever pasta skeleton is a fun way to teach kids about simple anatomy.