I've been seeing lots of cool ways to use simple embroidery hoops lately which can be used from anything to kids' crafts, mobiles or whimsical prints for your kids' rooms. Here are 6 simple ideas which take a piece of wooden circle and turns it into some pretty impressive art to enjoy and share with your kids. Have you ever tried embroidery art? What are some of your favorite projects?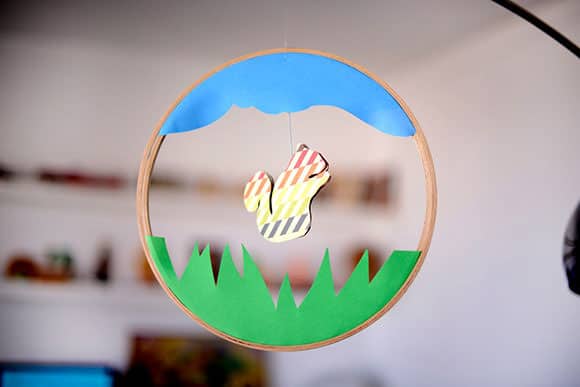 Squirrel Mobile (via Handmade Charlotte) With a few simple materials like scrapbook paper, you can make this adorable "3D" squirrel mobile to swing cheerfully in any kid's room.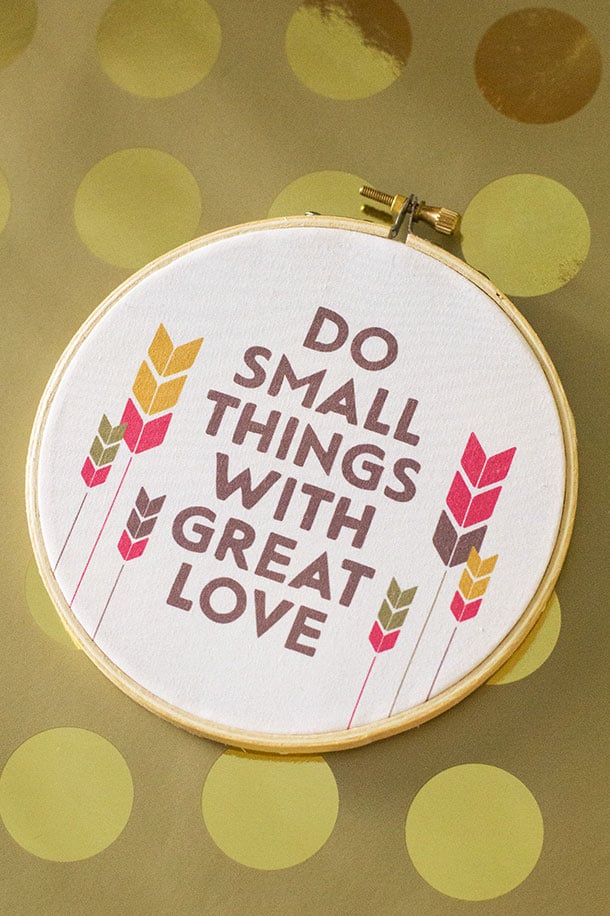 Printable Quote Embroidery Hoop (via Sarah Hearts) This inspirational quote is available as a free printable and is an uplifting message for the family to enjoy seeing daily.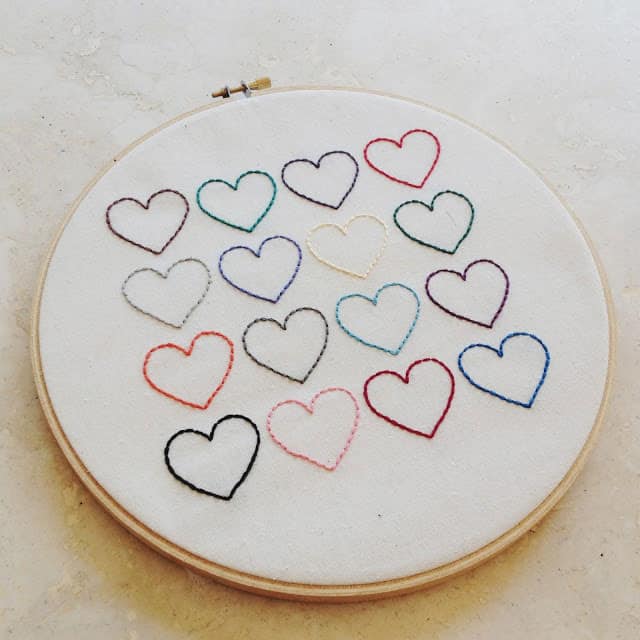 Stitched Heart Embroidery Hoop (via Yellow Dandy) I like the simplicity of taking one shape (in this case, hearts) and repeating them in a pattern of colors for a modern art print you can hang up.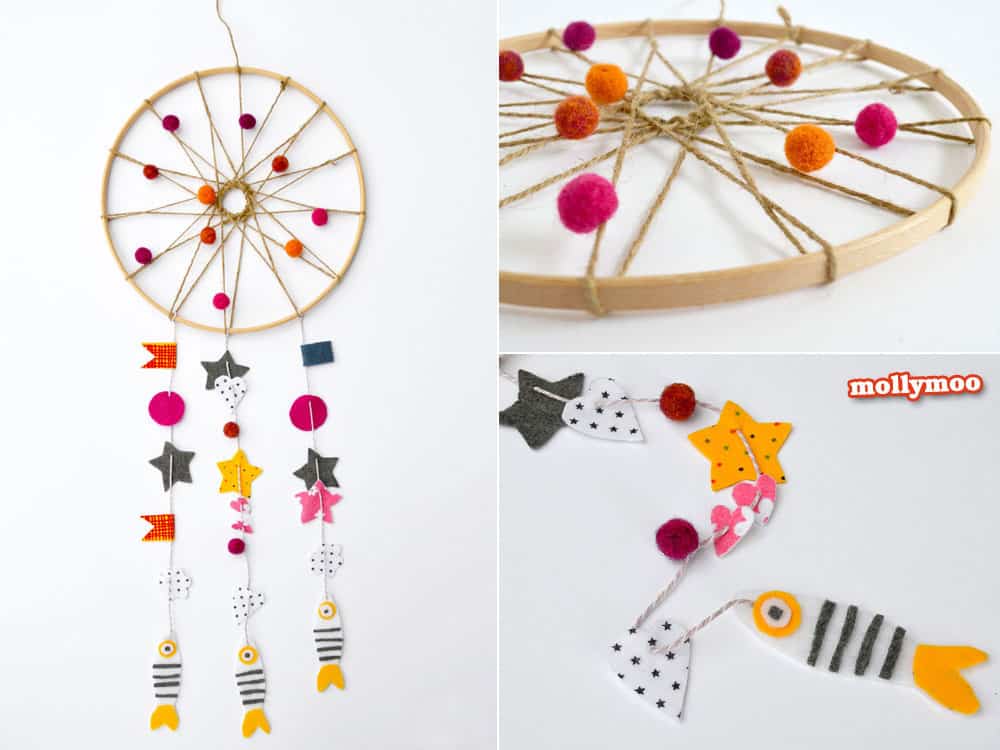 Dream Catcher Embroidery Hoop (via Molly Moo) This cheerful and multi-dimensional dream catcher is so fun and colorful. It makes a wonderful addition to any child's bedroom to keep their dreams safe.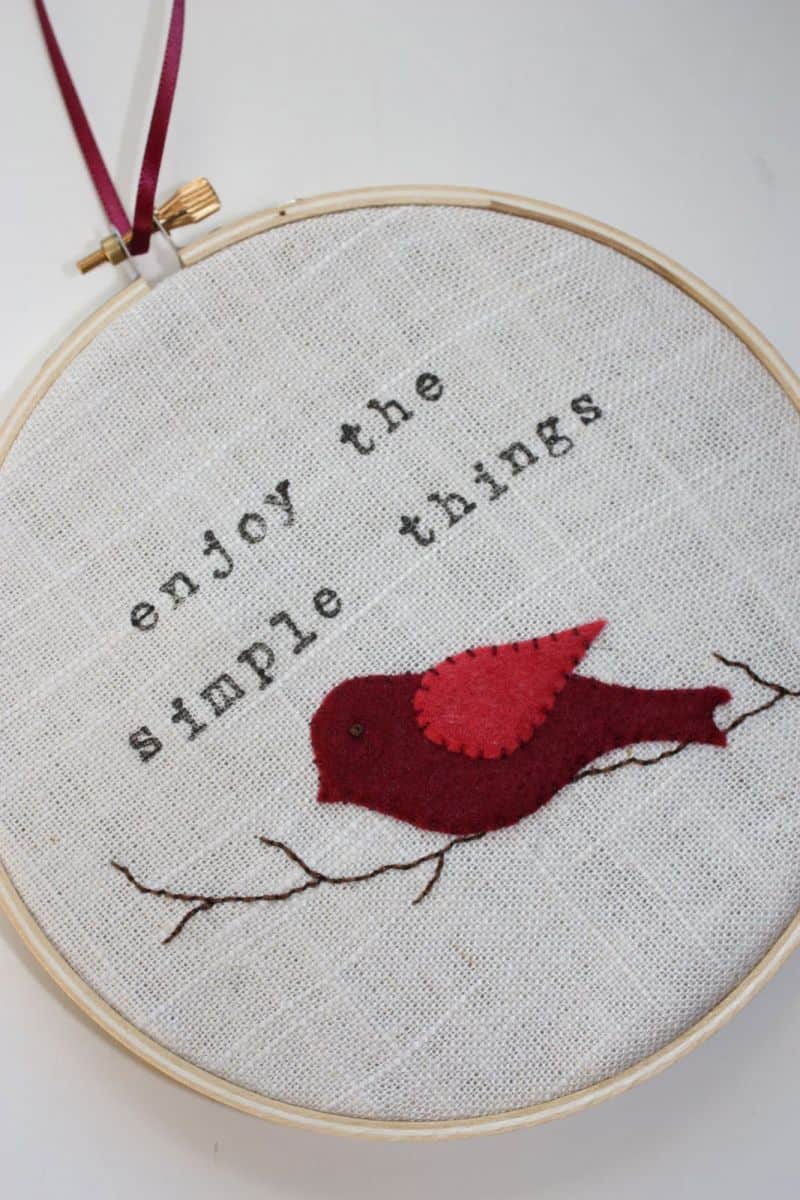 Stamped Embroidery Hoop (via Lime Riot) This is a neat way to customize any embroidery hoop art – simply stamp the message of your choice and adorn how you'd like to fit the quote. Lovely and simple!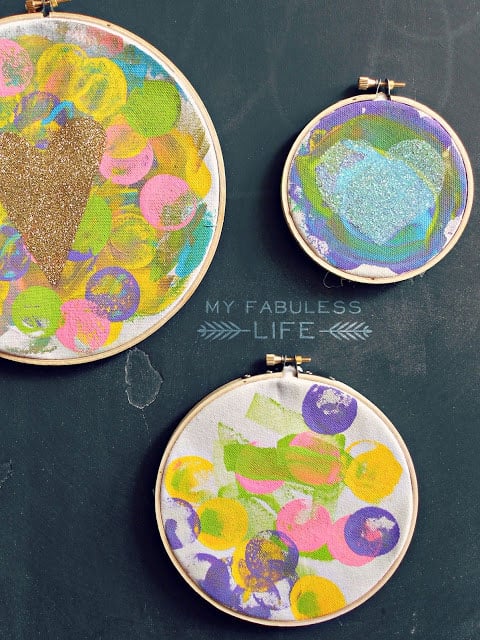 Embroidery Hoop Paintings (via My Fabulous Life) Here's a fun art project for the kiddos. Painted embroidery hoops become art your kids will be proud to display and hang up in their room.
For more art projects for kids, see:
10 Artistic Ways to Play With Chalk

10 Unique Ways To Paint With Watercolors

12 Clever Ways to Paint Without A Paintbrush

8 Creative Paint Chip Crafts

8 Fun Ways to Paint on Something Other Than Paper