The beginning of the new school year is an excellent time for resolutions, and we're resolving to pack lunches that are as eco-friendly as possible. It's easier than ever to be focused on what's reusable, washable, and kid-safe – even familiar standbys like snack bags and juice boxes have planet-preserving counterparts now.
Read on to discover our favorite picks for going green at lunch time, and if you're wondering what to pack in those lunch bags, check out some of our favorite sandwich ideas. Just add one of these adorable free printable lunchbox notes and you're good to go.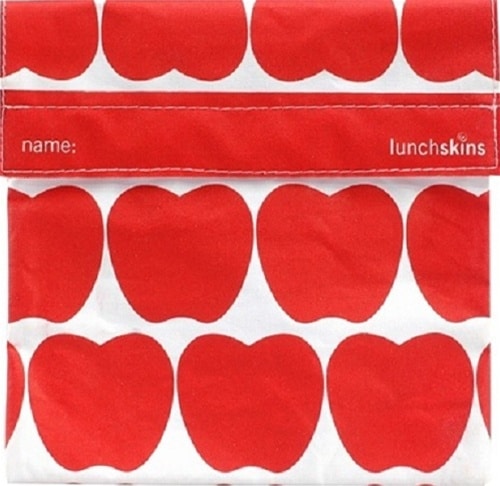 Lunchskins reusable lunch bags (from $7.95)
Banish plastic bags from your lunch with these fabric snack, sandwich, and big (leftover pizza, anyone?) bags. Did we mention that they are dishwasher safe?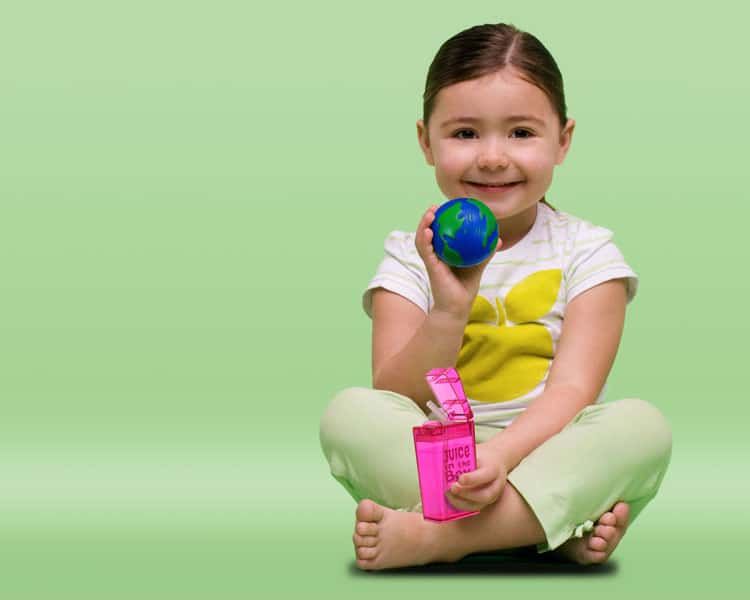 Juice in the Box drink box ($11.99)
A refillable, spill-proof juice box free of BPA and phthalates. Genius!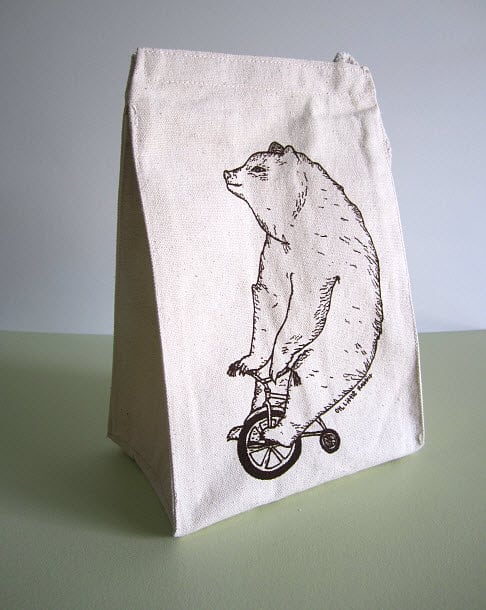 Recycled cotton lunch sack ($16)
Made by a husband-and-wife team in Oregon, these quirky bags are printed with water-soluble nontoxic ink.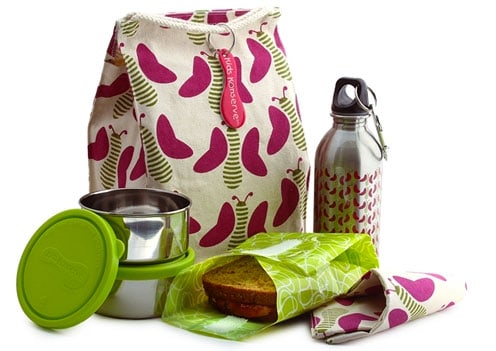 Waste-free Lunch Kit ($33.95)
A kit so cute that your little diner will want to use it again. Made of mostly recycled materials and stainless steel, this set contains a sack, a napkin, a sandwich wrap, food containers, and more.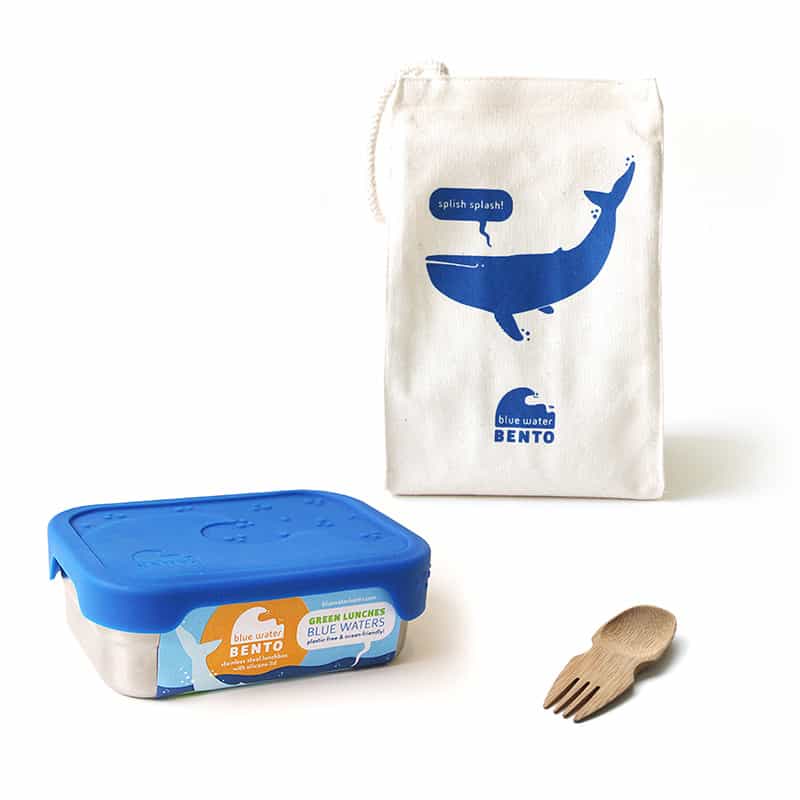 Blue Water Bento Box ($22.50)
With a leak-proof silicone lid and a non-toxic stainless steel body, it's easy to switch to these lunch containers.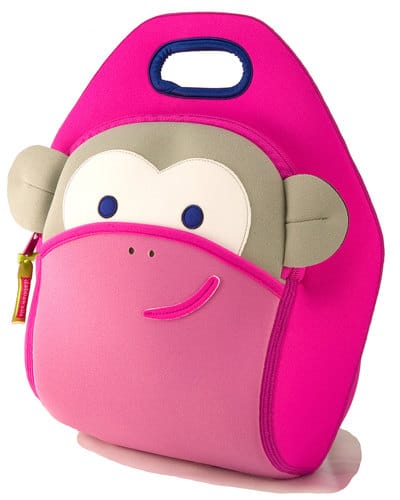 Animal shape lunch bags ($30)
Kids will love that these bags have fun animal shapes, but parents will love that the bags are made of recyclable, insulating foam.