If you're a parent of young children, chances are that crayons are readily found in your home. And if your home is anything like mine, you probably have bits of broken crayon pieces, some with little stubby pieces that are hard to hold, and even harder to color with. Instead of tossing these little fellas out, give them a new purpose with these recycled, melted crayon crafts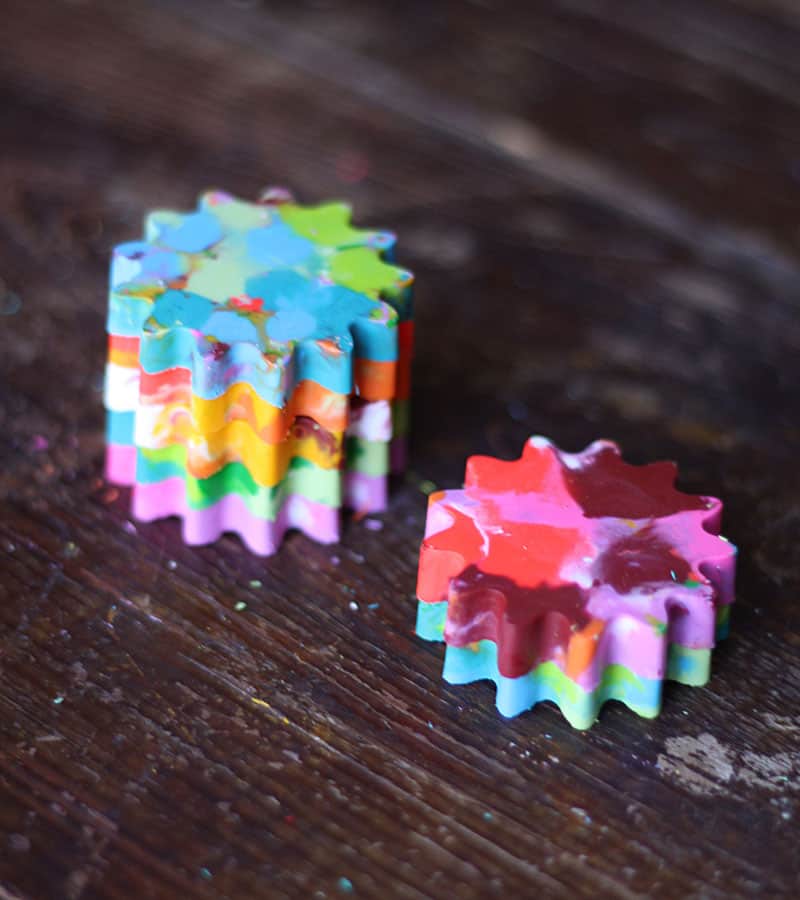 "Chubby Crayons" (via Kix Cereal) "Chubby crayons", also called "muffin tin crayons," are the melting pot of the recycled crayon world. With them, you can get a whole new set of pretty wild colors, depending how you create them, and various shapes depending on what molds you use.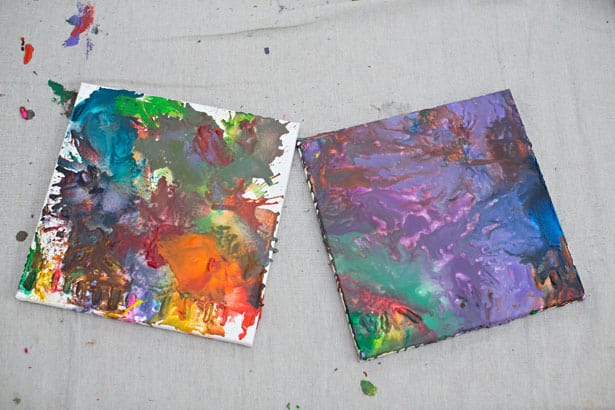 Melted Crayon Art (via hello, Wonderful) Here's one of our own crafts which leads to some pretty cool and modern art worthy of display. By taking crayon bits, you can melt them down on a canvas to get some vibrant colors and rainbow splotches that are unique every time.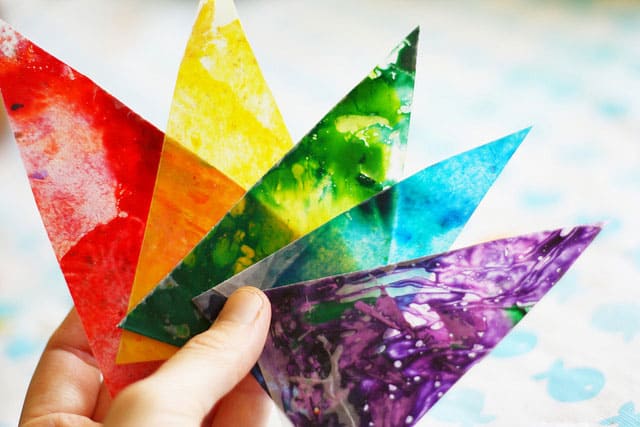 Melted Crayon Pennant Banner (via The Pretty Bee) Check out how to turn crayon shavings into a colorful and festive banner. This craft is simple because you can do it with whole crayons as you just need some shavings to make it work.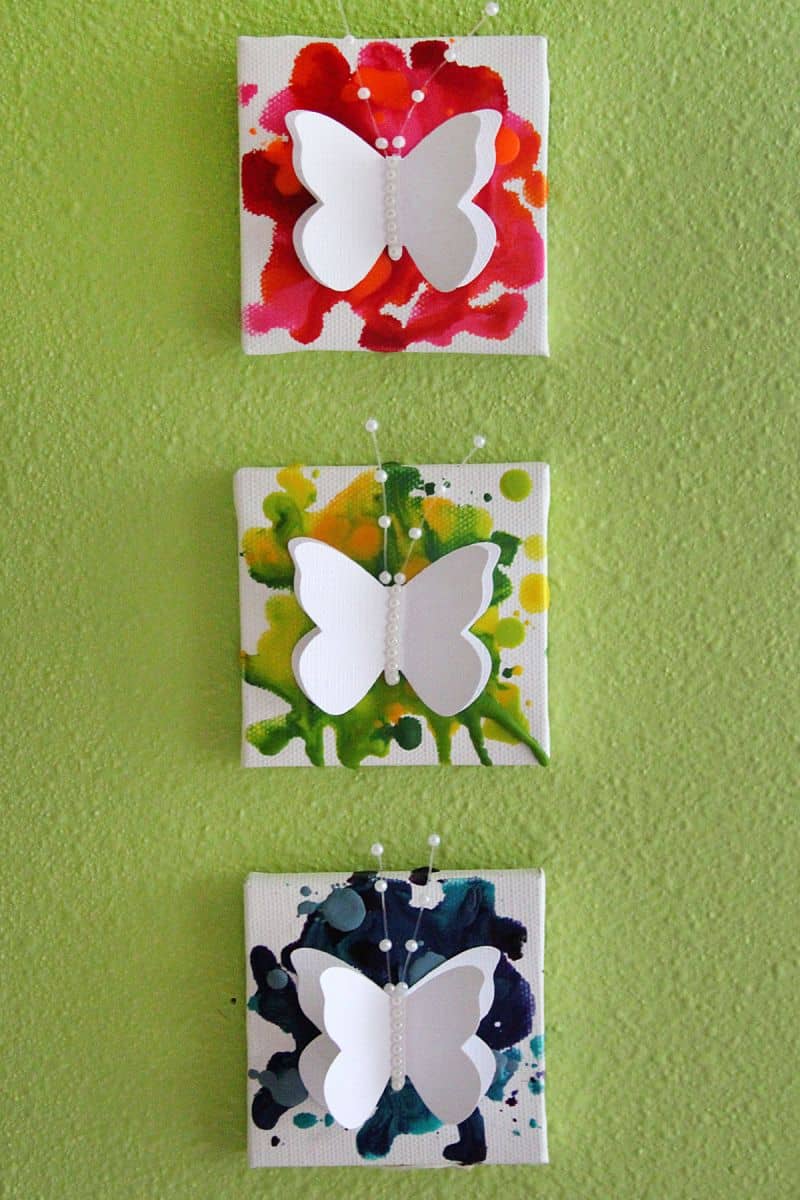 Mini Butterfly Crayon Art Canvases (via Crafts Unleashed) A mini variation on melted crayon art, this neat tutorial has a three-dimensional effect with a pretty butterfly fluttering out.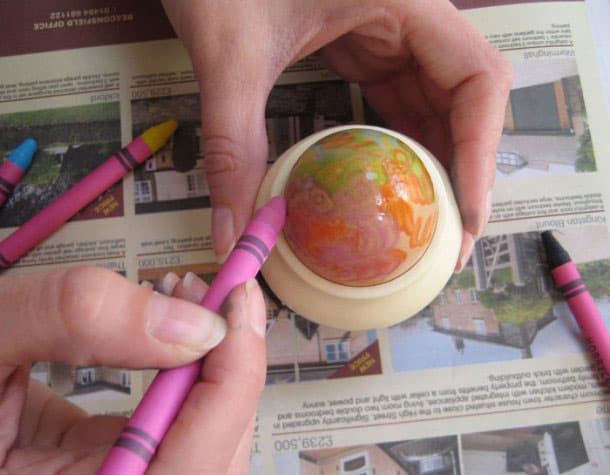 Melted Crayon Eggs (via Ko Prints and Things by Kim Osborne) Perfect for decorating easter eggs or a fun art project, this is a cool way to transform a simple food item into art.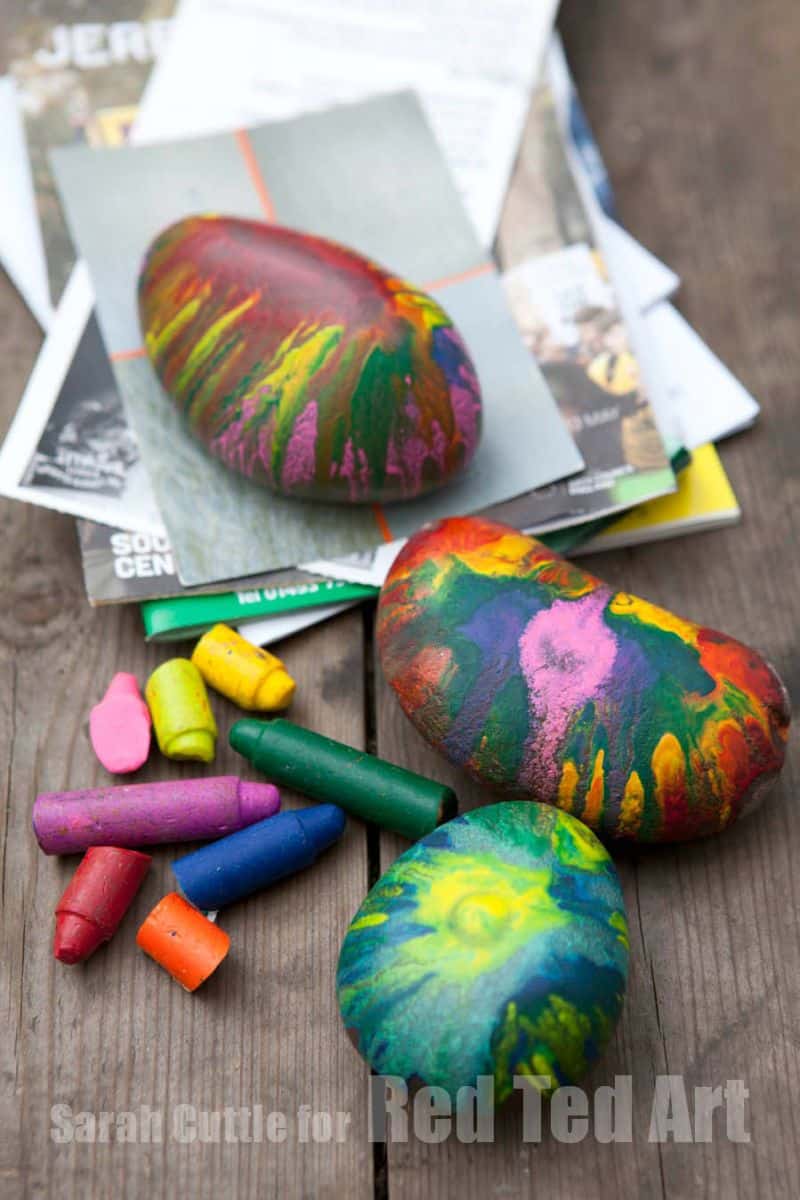 Crayon Rocks (via Red Ted Art) Hot rocks are used here as the canvas for making some striking art. These are easy and pretty gifts kids can make or can be cherished as a shelf or desk decoration.