Milk and cookies are two iconic childhood favorite foods that are meant to be together. Make those chocolate cookies and you've just made the combo a bit sweeter. Here are 5 unique twists for a good, rich, and delicious chocolate cookie. Made with kid-friendly ingredients, some even include "healthy" add-ins like pomegranate, yogurt and oats – but we'll keep that between us.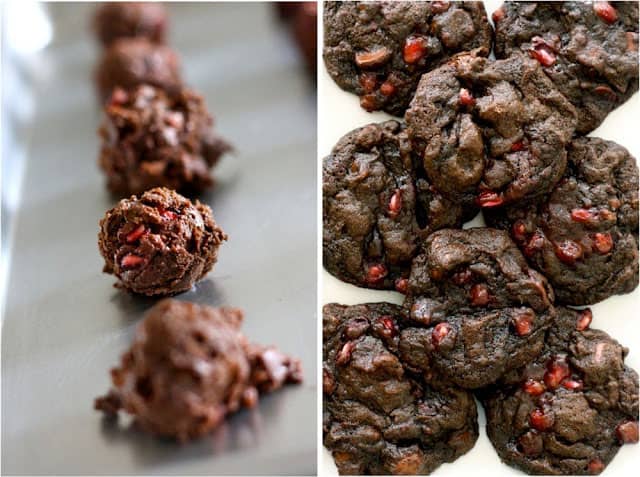 Double Dark Chocolate Pomegranate Cookies (via Dana Made It) Decadent with double the dose of chocolate, these feature a burst of refreshing flavor from the addition of pomegranate seeds.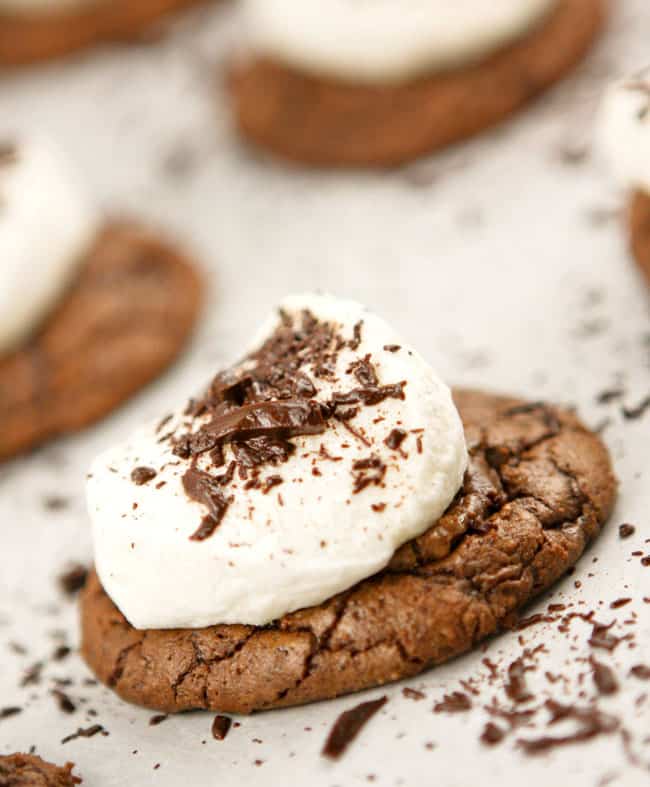 Hot Cocoa Cookies (via Pip and Ebby) Like a delicious cross between S'Mores and hot chocolate, who can resist these decadent chocolate cookies?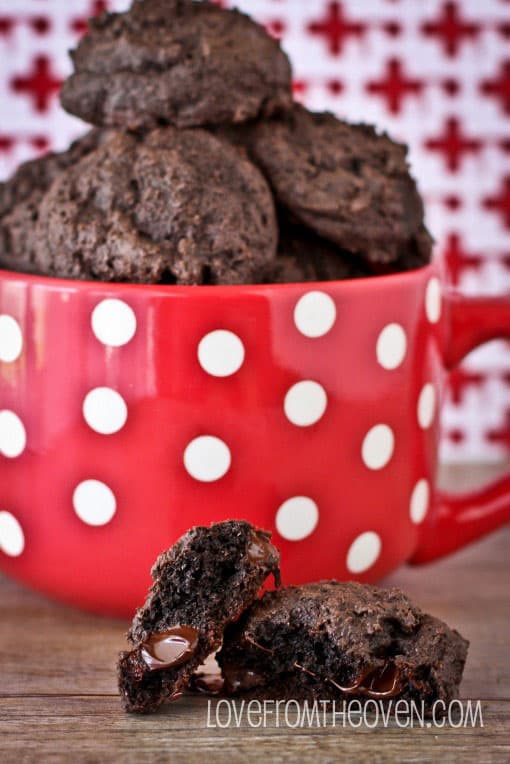 Double Dark Chocolate with Healthy Ingredients (via Love From the Oven) There's tons of goodness from the double addition of chocolate here, why not make them with whole wheat flour and yogurt? Your kids won't be the wiser.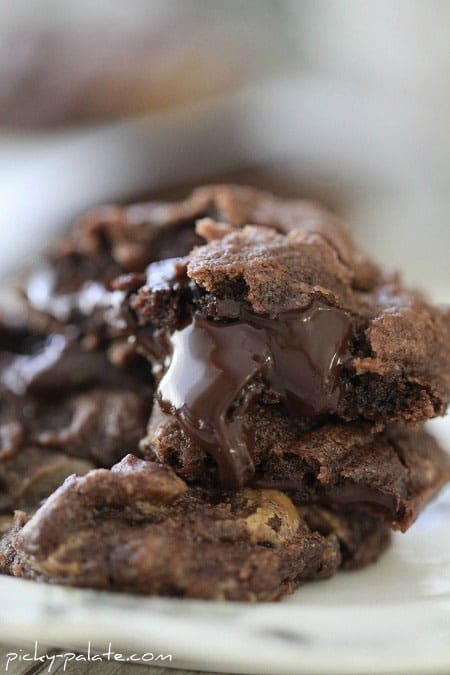 Chocolate Chunk Peanut Butter Fudge Cookies (via Picky Palate) Swirls of peanut butter make this standout chocolate cookie one to rememer and a true pleasure to indulge in once in a while.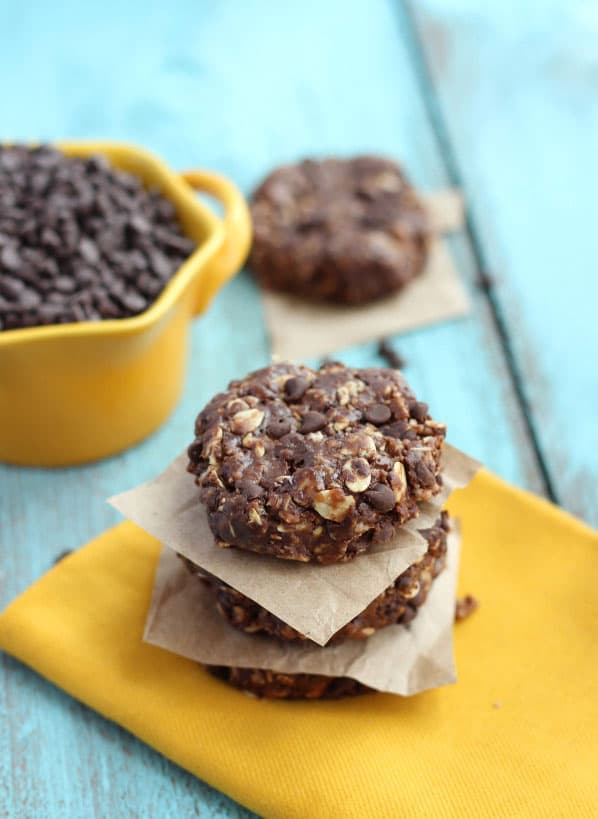 No Bake Double Chocolate Breakfast Cookies (via Chelsea's Messy Apron) I never thought I'd say this, but yes, I WILL give my kids cookies for breakfast! But only if they're made with ingredients like oats and cereal like this yummy no bake version.