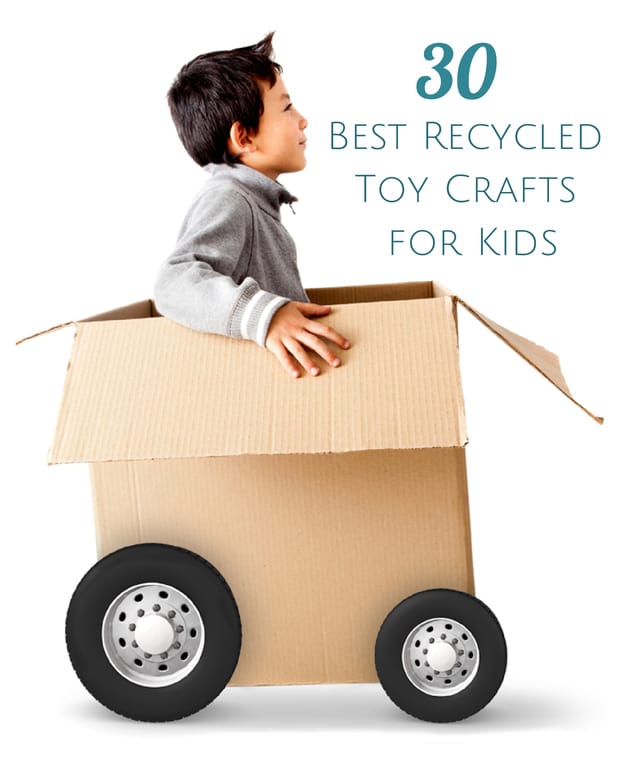 (Image credit: Shutterstock)
Recycled crafts are the best. When do you get the joy of using up otherwise thrown away stuff and make something fun with the kids? Better yet, how about making a toy out of cardboard, paper, old tin cans, bottle caps and other recyclable items? Next time you're in search for a cool new project to do with the kids, look no further than your recycling bin. You'll be impressed by what you can make by foraging just a few items together. Fun vehicles like cars, planes and trains, quirky tin can robots, cute toys like a sewing machine, binoculars and even a play kitchen! Take a look at these awesome ideas and next time your kid asks for a new toy, tell them you can make one together.
What are some of your favorite recycled projects to do with the kids?

Make sure to click on the links below to view each tutorial.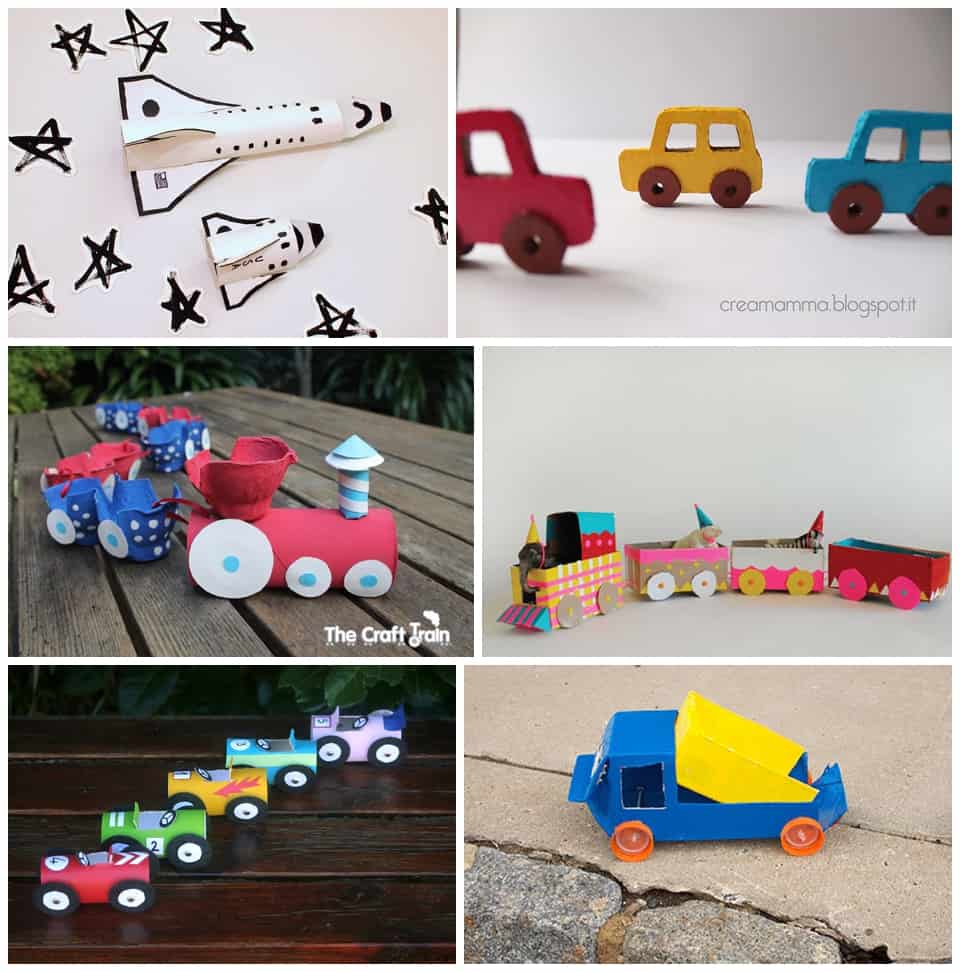 1. Cardboard Space Shuttle from Pink Stripey Socks
2. Recycled Little Cars from Crea Mamma
3. Egg Carton Train from The Craft Train
4. Animal Circus Train from Mer Mag
5. Race Cars from Kifli es Levendula
6. Dump Truck from Craft Project Ideas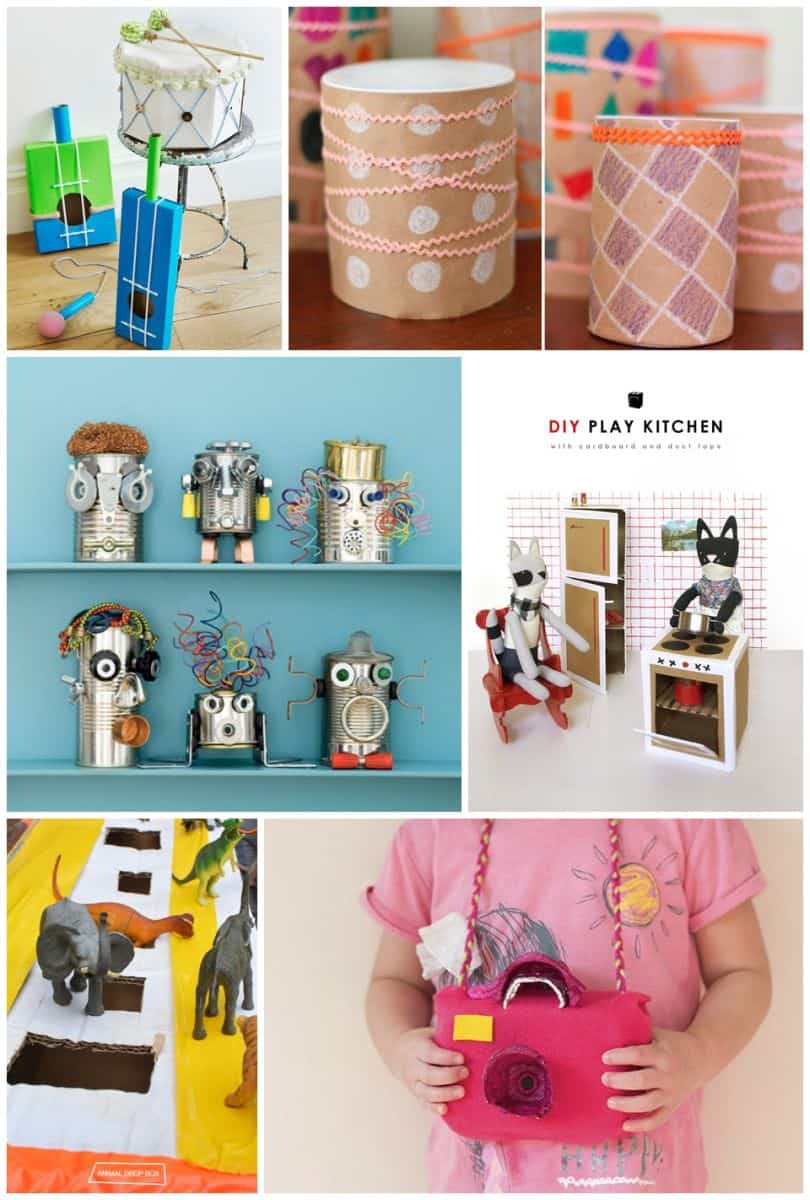 7. Instruments from Sweet Paul Mag
8. Tin Can Drums from (Cool) Progeny
9. Can Robots from Spoonful
10. Play Kitchen from Mer Mag
11. Animal Drop Box from Meri Cherry
12. Egg Carton Camera from Let's Do Something Crafty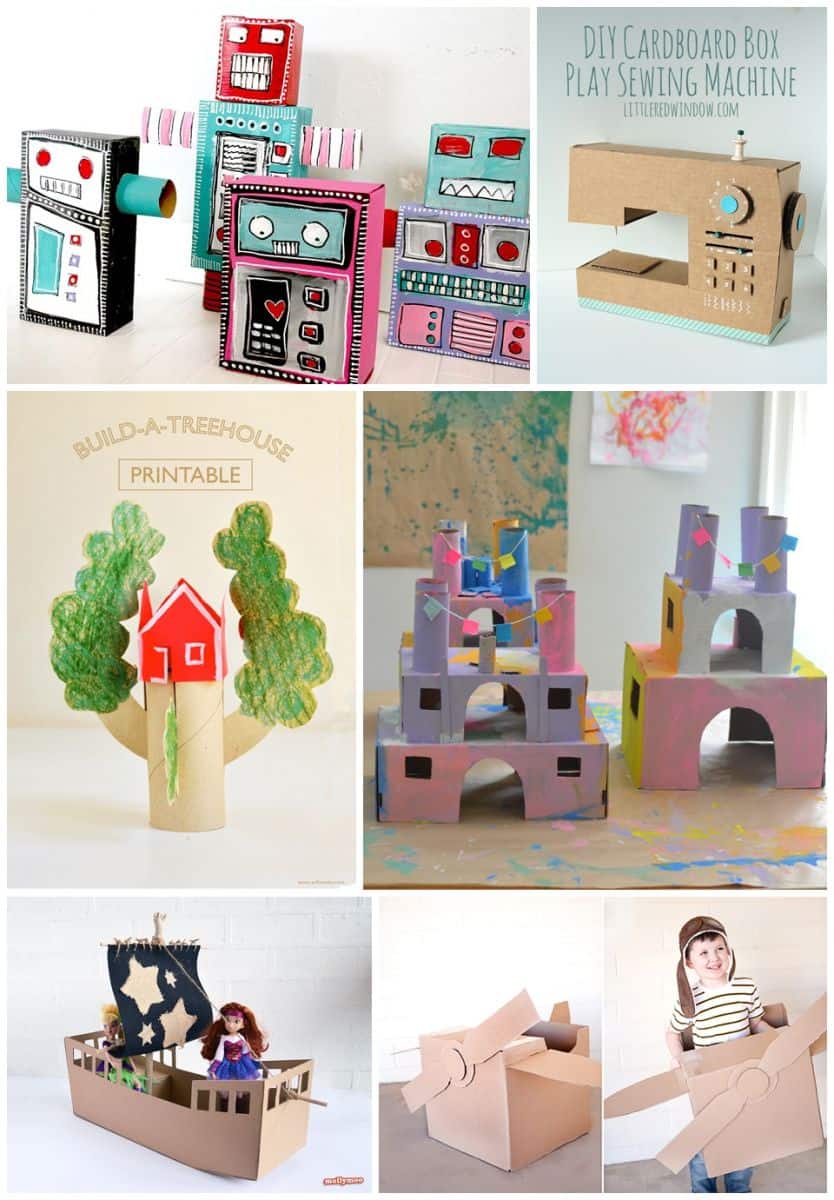 13. Recycled Robot Monsters from Alisa Burke
14. Cardboard Sewing Machine from Little Red Window
15. Tree House from Willowday
16. Shoebox Princess Castles from Art Bar
17. Pirate Ship from Mollymoo
18. Cardboard Plane from Small Fry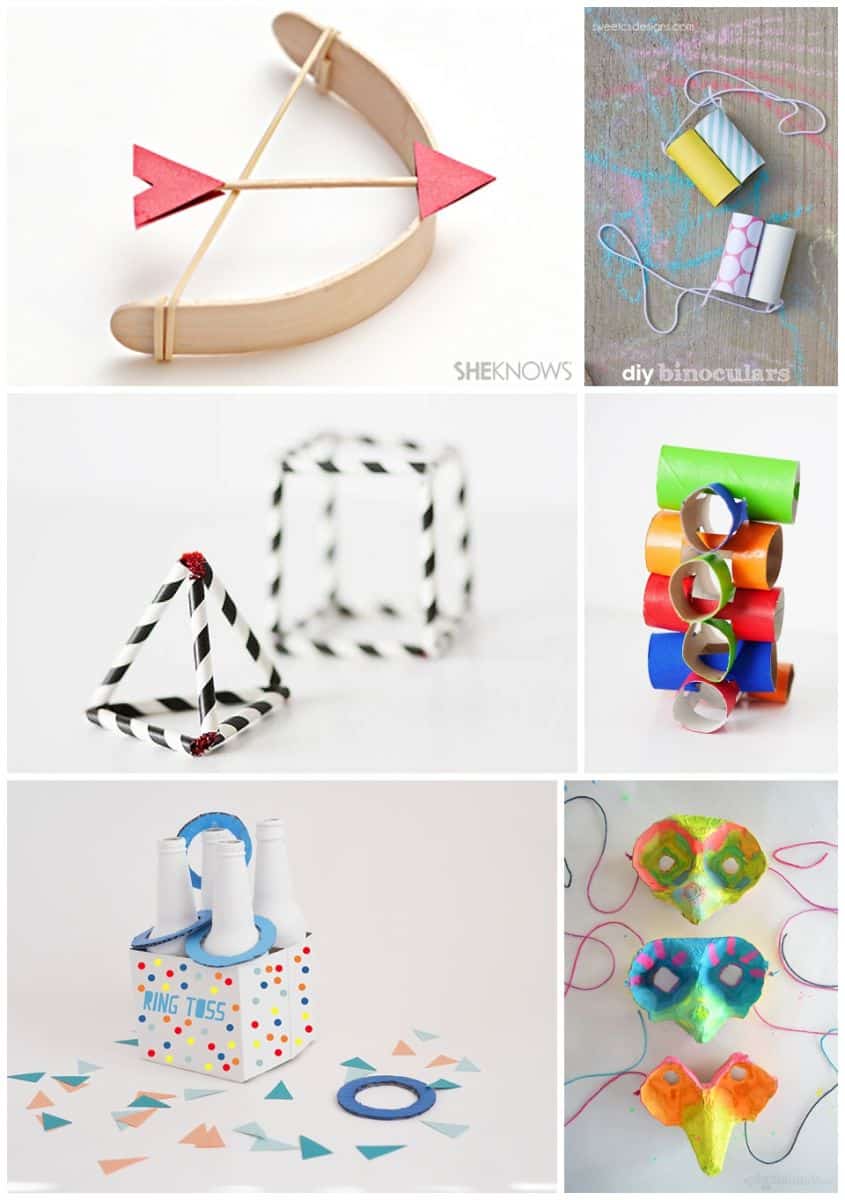 19. Stick Bow and Arrow from She Knows
20. Paper Tube Binoculars from Sweet C's Designs
21. Straw Structures from All For The Boys
22. Cardboard Building Logs from Kix Cereal
23. Ring Toss Game from La Maison de Loulou
24. Egg Carton Masks from Picklebums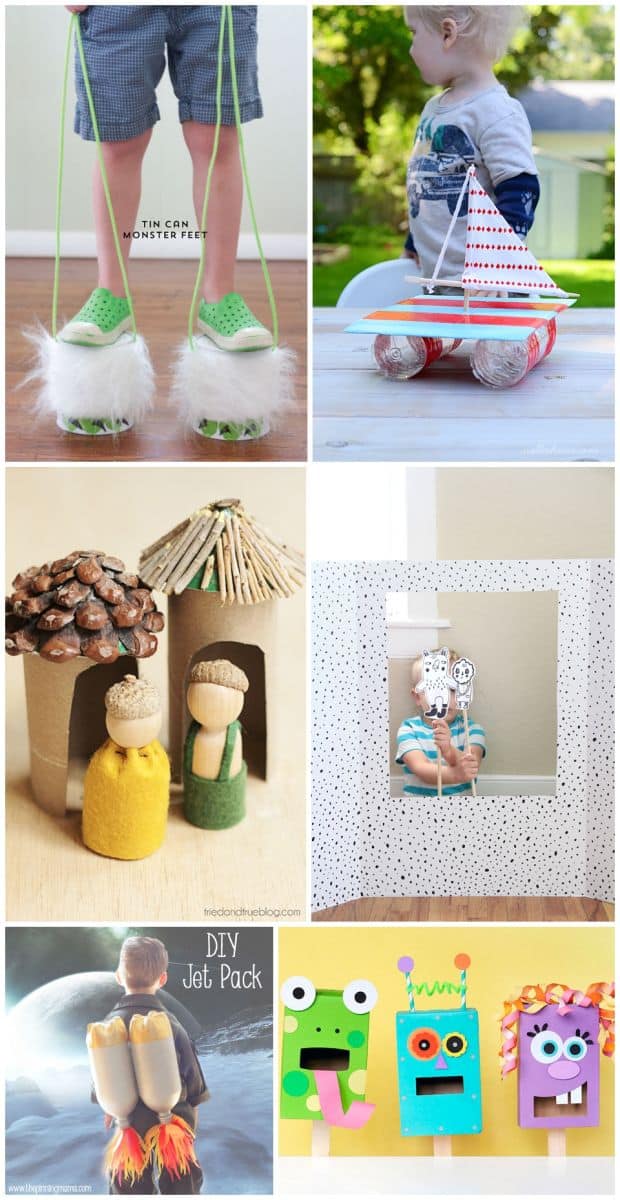 25. Tin Can Monster Feet from The Alison Show
26. Recycled Sailboat from Nalle's House
27. Woodland House from Tried and True
28. Puppet Theater from And We Play
29. Jet Packs from The Pinning Mama
30. Puppets from Lisa Storms
For more creative crafts for kids, see:
25 Best Fun and Easy Two Ingredient Crafts
9 Fun Ways to Play With Popsicle Sticks
10 Clever Toilet Paper Tube Crafts
10 Awesome Ways To Make An Airplane

12 Dazzling Flower Crafts

12 Egg-Citing Egg Carton Crafts

10 Creative Ways to Make a Puzzle

10 Delightful Clothespin Crafts

8 Creative Paint Chip Crafts

10 Clever Ways to Play with Paper Straws