With the new year in full swing, I look forward to having a more organized home and with two little ones, there's no shortage of storage tips and tricks I can use. I'd like to de-clutter with buying less stuff and that's why I can certainly appreciate these clever organization crafts – of which many offer ways to re-use or recycle stuff you already have or require just a few materials to turn storage into a fun home project you actually want to tackle.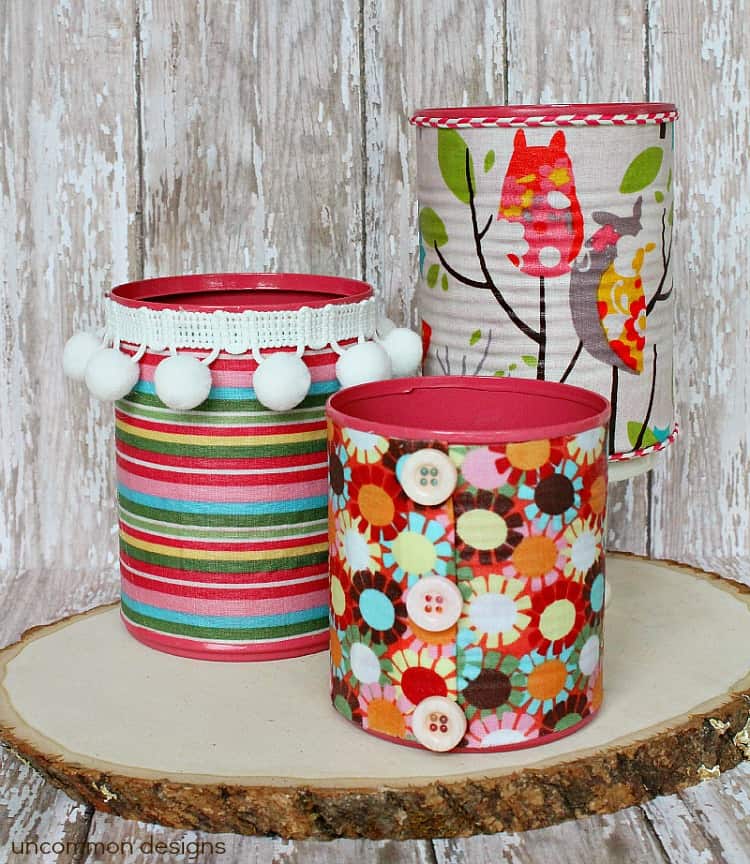 Aluminum Can Organizers (via Uncommon Designs) Recycle those tin cans into pretty fabric covered containers – perfect for your kids' craft materials or knickknacks.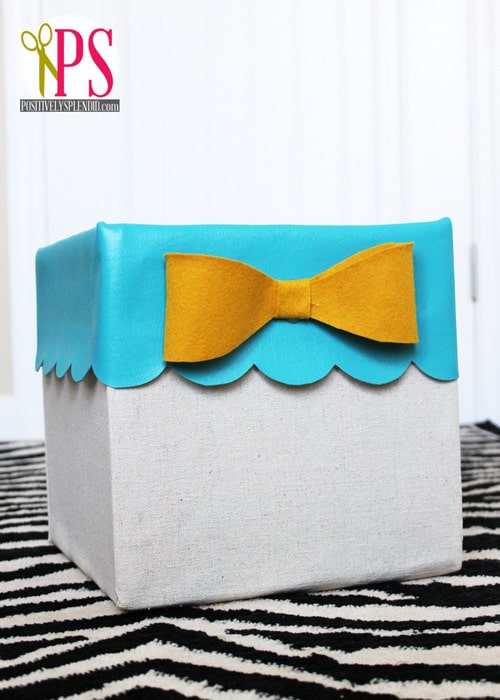 No Sew Storage Bin (via Positively Splendid) I've gone through more diaper boxes than I can count. Love this idea of turning them into functional and cute storage boxes for your child's room.
Distressed Mason Jars (via Lolly Jane) There's no denying that Mason jars have become a staple in most kitchens. Dress them up as pretty vintage storage containers with this simple tutorial.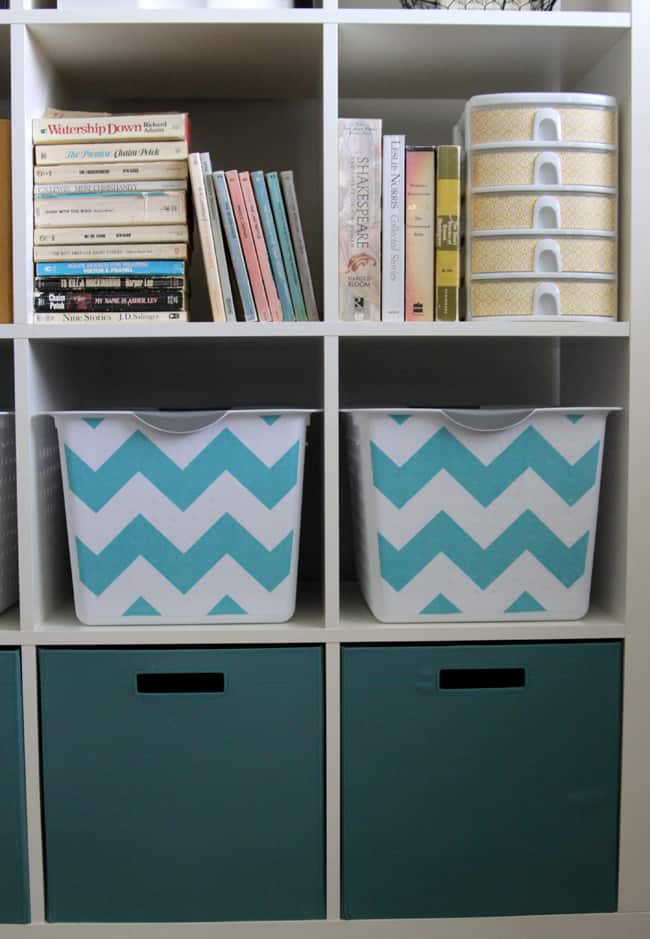 Fabric Covered Storage Bins (via It's Always Autumn) Stylish bins can be pricey so this is a fun way to dress up those less expensive plastic covered ones with a chic look.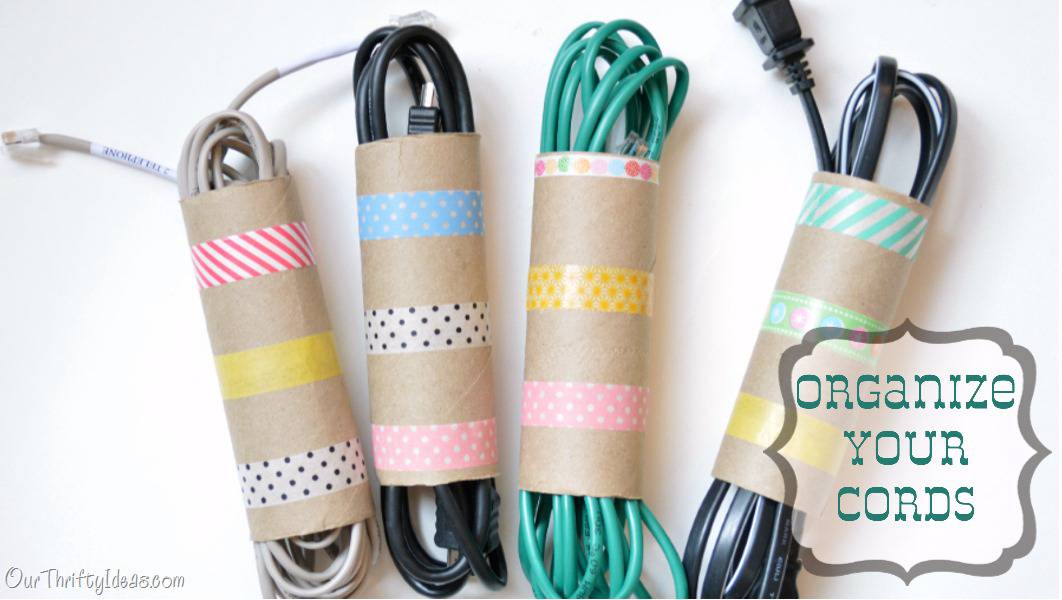 Cord Organizer (via Our Thrifty Ideas) Sometimes the simplest ideas are the best. I can always use a good cord organizer and this cute paper tube DIY is one the kids can actually help me out with!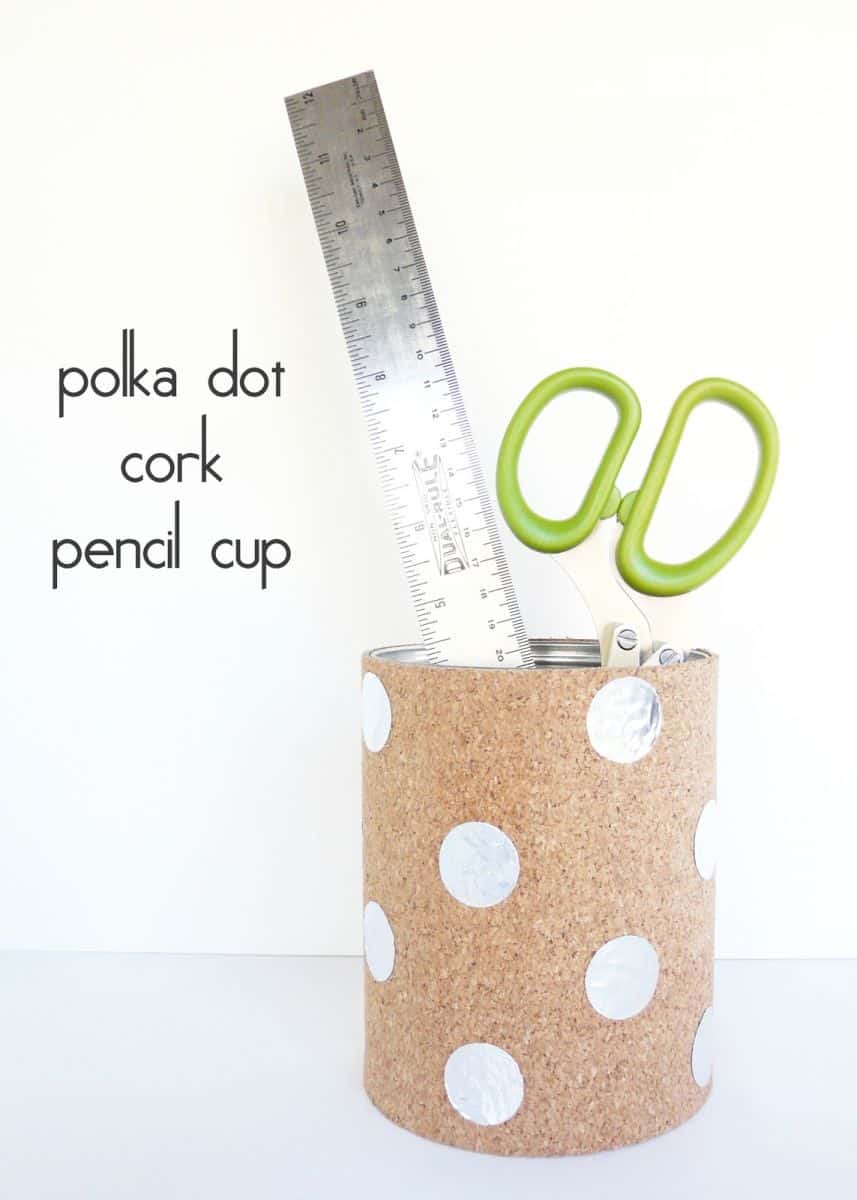 Cork Pencil Holder (via Bliss Bloom Blog) I often find pretty desk accessories make sitting down for work a bit more inspirational. Check out this easy way to use cork to style up a plain canister.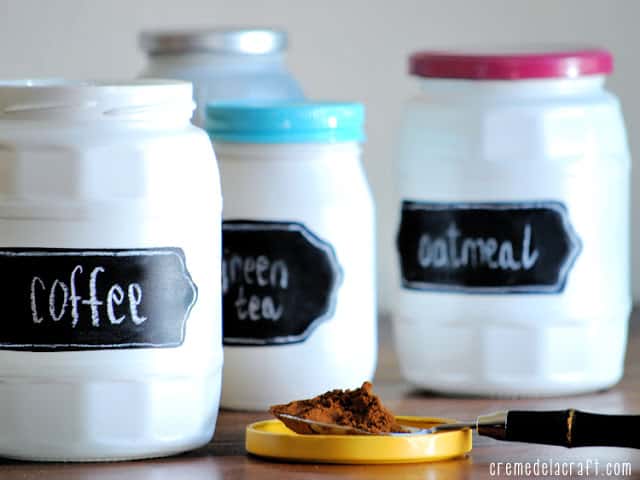 Chalkboard Glass Containers (via Creme de la Craft) Chalkboard tags make it easy to switch out the contents and these attractive jars brighten up your kitchen as well.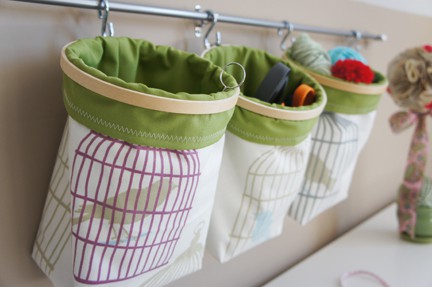 Embroidery Hoop Laundry Baskets (via Always a Project) Although this isn't a super quick project, you don't need much to make these cool laundry baskets. And if anything, they may just make this dreary household task a bit more fun to tackle.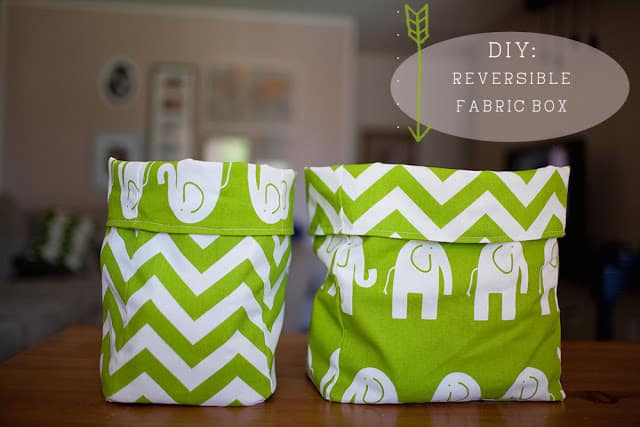 Reversible Fabric Boxes (Tell Love and Chocolate) Turn cute fabric into functional and reversible storage boxes, perfect for housing small toys.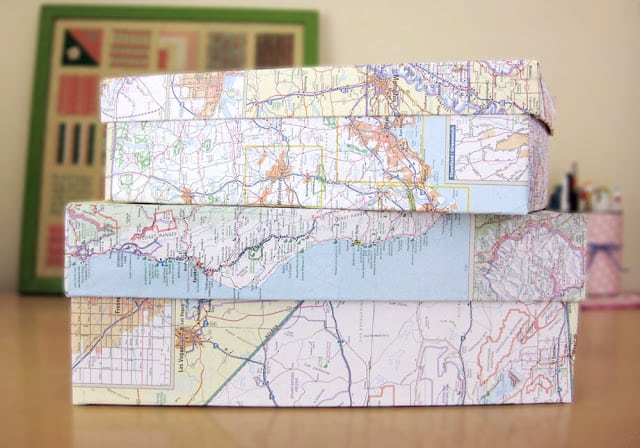 Map Covered Boxes (via Wear Canvas) Maps are an inexpensive way to style up old shoe boxes. Also fun for kids to point out places of interest – my daughter always gravitates to globes or maps when she sees them and asks me to name the places.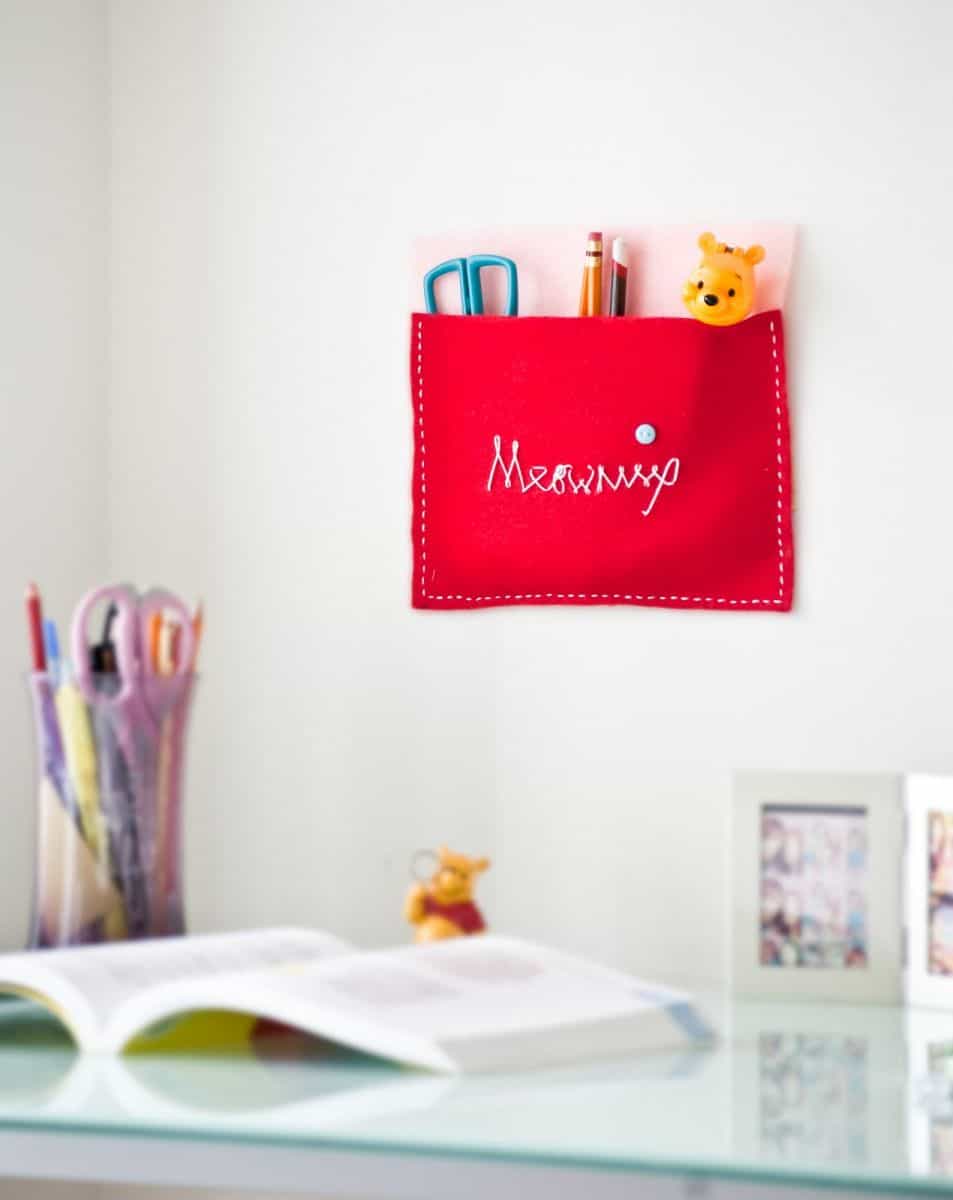 Wall Pouch Holder (via Meow Miix) This wall fabric pouch is just too adorable and I like the idea of personalizing with name or cute saying.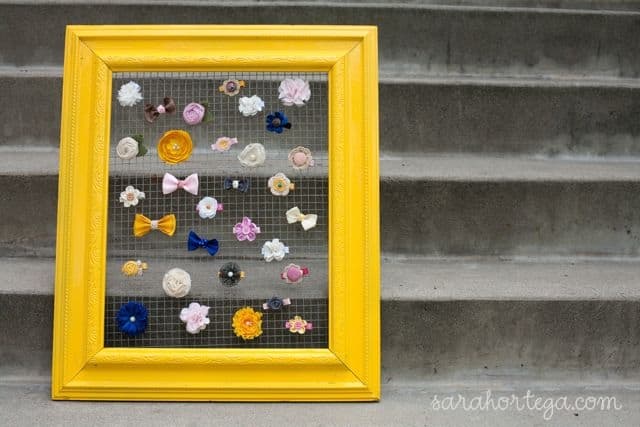 Wire Fence Frame (via Sarah Ortega) I've seen similar frames go for much more than the price of the few DIY materials you'll need to make your own. This frame would be so cute for holding all your kids' accessories in one place.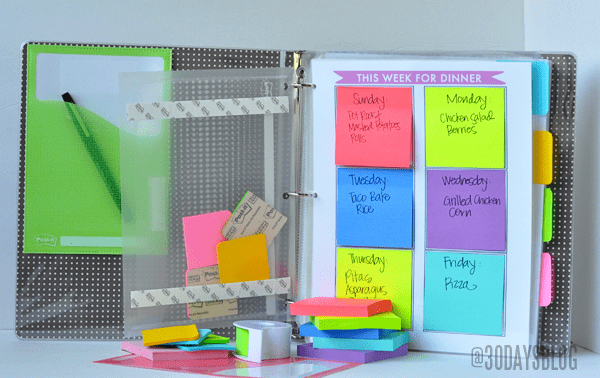 Family Binder (via 30 Handmade Days) A family binder is a great idea to organize all your family's important contacts and information in one handy and accessible place. This tutorial makes it easy with free printable templates to get your own family binder started asap.