Gingerbread houses, especially ones decorated by kids, each have their own unique flair and that's what's so fun about building them. I love the idea of creating one-of-a-kind designs with bits and pieces of candy, colorful items and whatever you may have on hand. Here are some of the most clever ideas I've seen around for making gingerbread houses – from using milk cartons to cardboard and felt, the possibilities are endless. Let the decorating begin!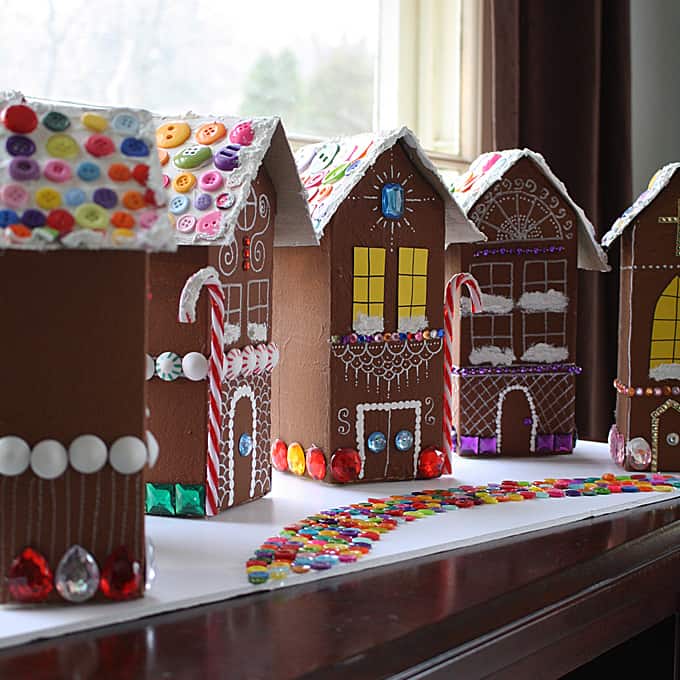 Milk Carton Gingerbread Houses (via Crafts by Amanda)
Find out how to turn milk cartons and cereal boxes into majestic looking gingerbread houses – an inexpensive and fun recycled project!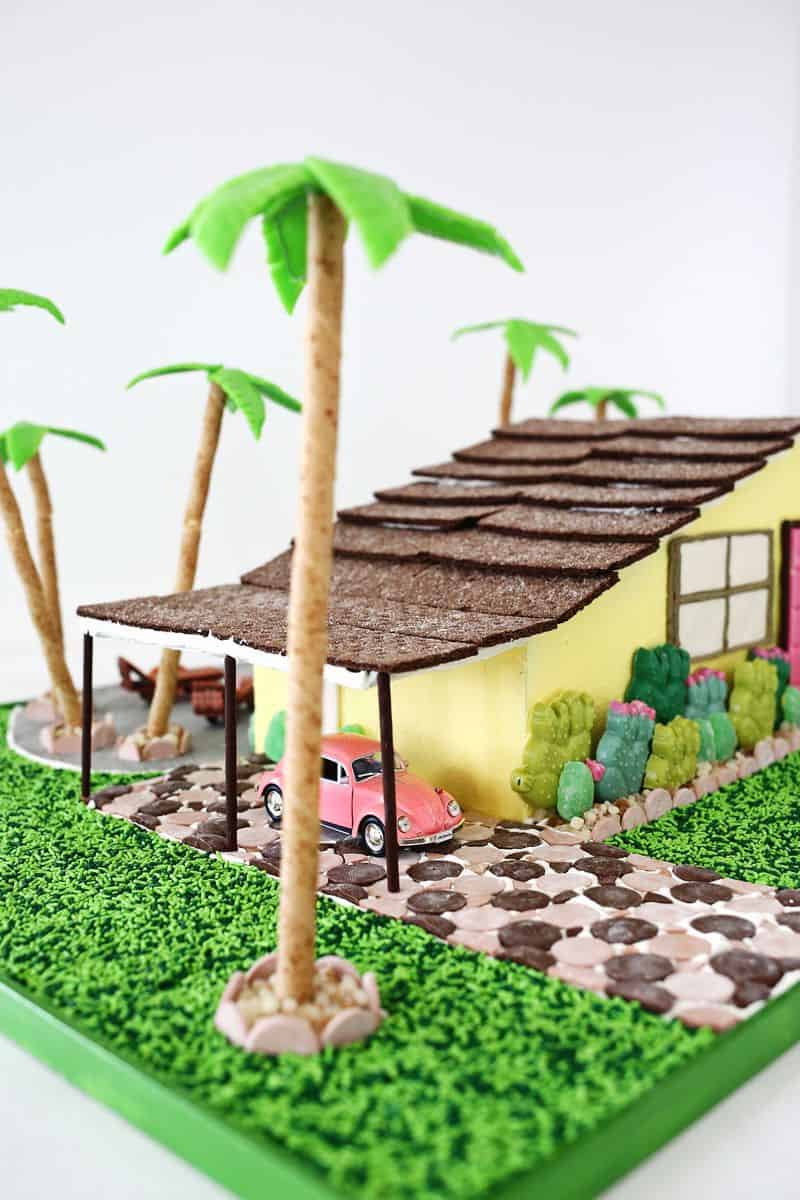 Palm Springs Gingerbread House (via A Beautiful Mess)
A jaw-dropping sunny version of a gingerbread house with amazing candy-filled details like Pocky stick door frames and Pirouette wafer trees.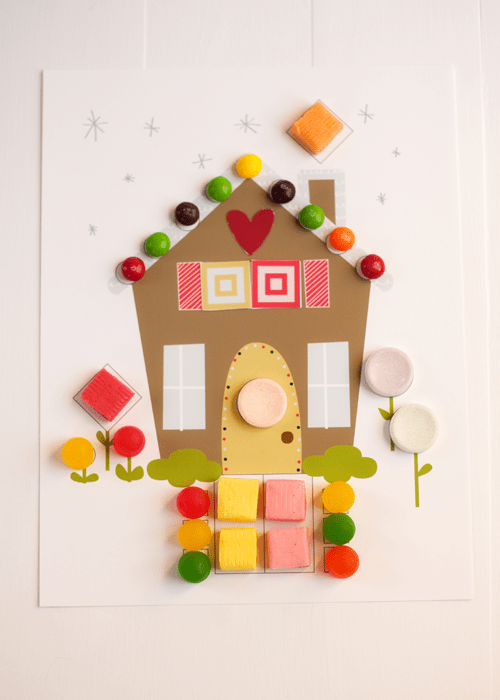 Gingerbread House Printable (via Mother's Niche)
This house is great for the toddler who doesn't yet have the motor skills to build a house. Print out this gingerbread house template and use real candy to fill it in for a fun shape learning activity.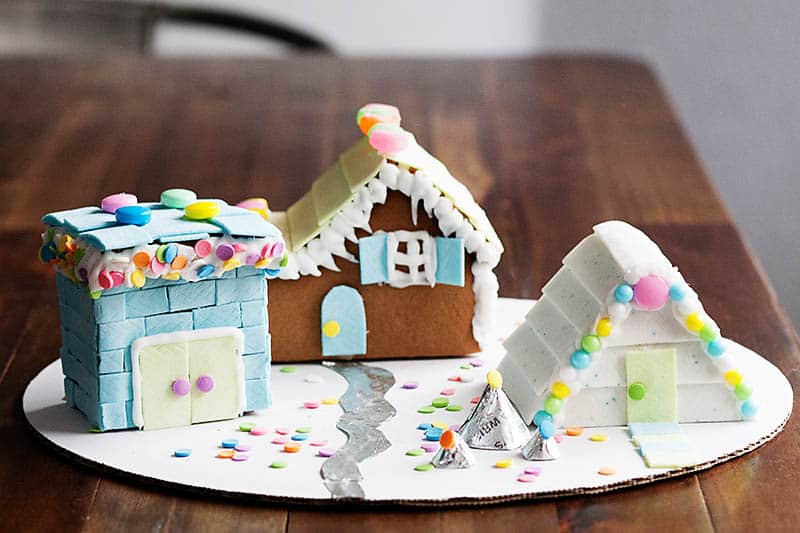 Mini Gingerbread Gum Houses (via All for the Memories)
Yes, you read that right, these tiny houses are covered in gum! How fun and what a great way to achieve a realistic shingle effect to dress up plain houses.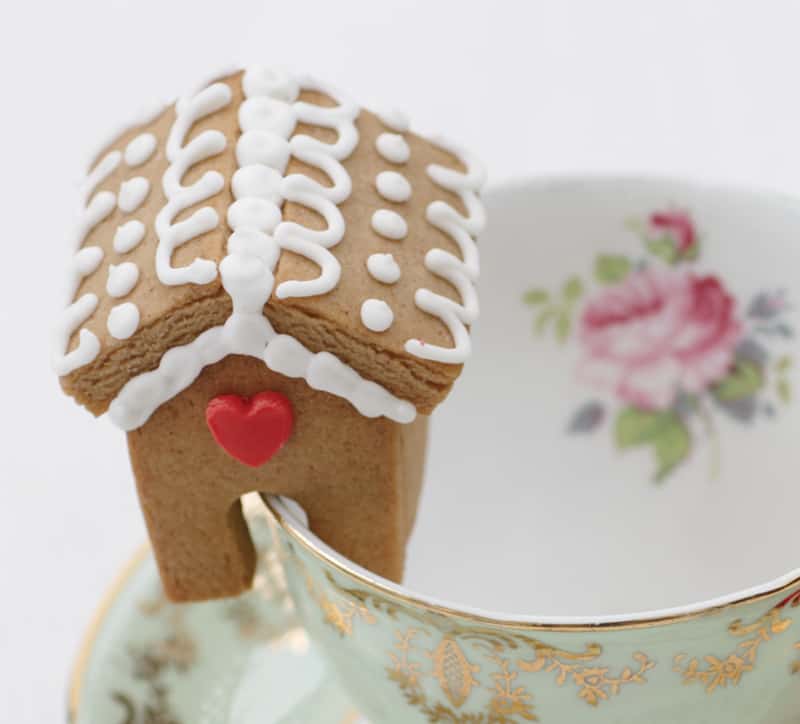 Teacup Gingerbread Houses (via Stitch Craft Create)
Adorable and totally meant to be eaten – perch these cute houses on teacups for a fun afternoon tea or holiday party decoration.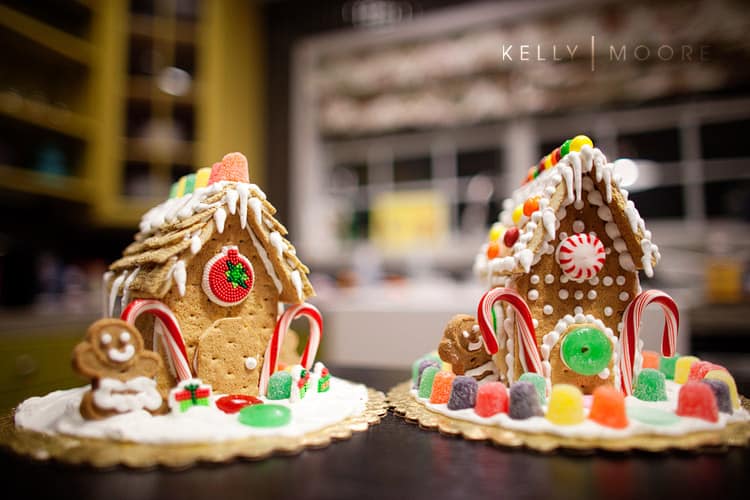 Graham Cracker Gingerbread Houses (via Kelly Moore)
Here's a bright idea that's no fuss and easy to make by using graham crackers to build miniature gingerbread houses.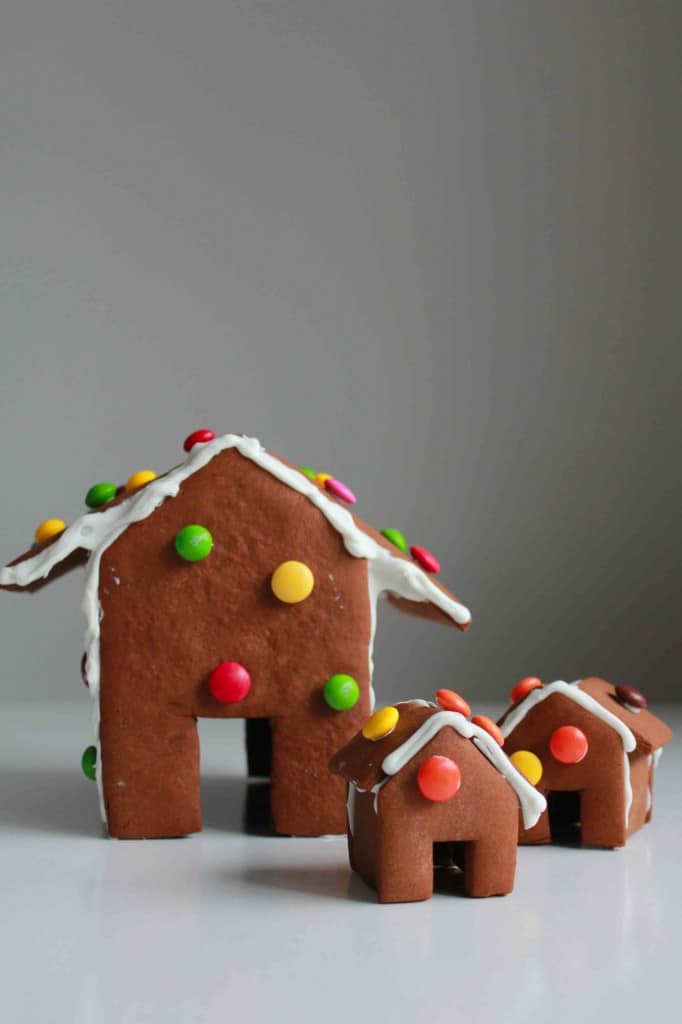 Mini Gingerbread Houses (via Oh Sweet Day!)
I love the simplicity of these small houses which pair different sizes to create a little village of candy coated houses.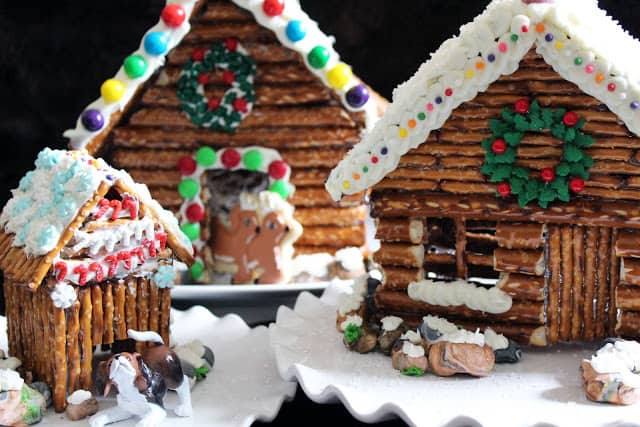 Log Cabin Houses (via Worth Pinning)
Why go to the trouble of making gingerbread dough when you can achieve the same adorable effect using pretzel sticks? These cozy looking log cabins are so fun and require no baking!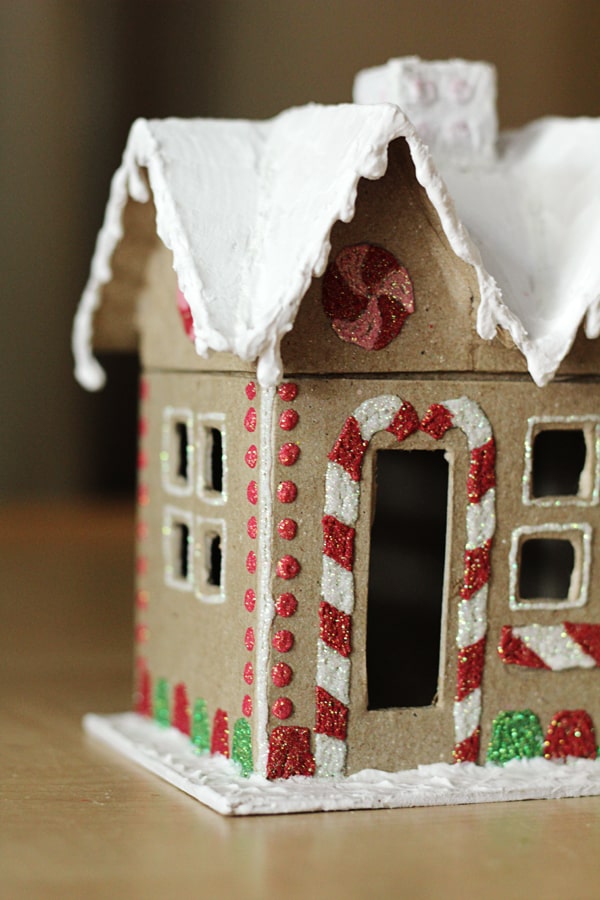 Paper Mache Gingerbread House (via Crafts Unleashed)
Make this fun winter craft by turning a plain paper mache house into a darling gingerbread abode. The top lifts up so you can use it as a gift box or simply enjoy your crafty work all season long.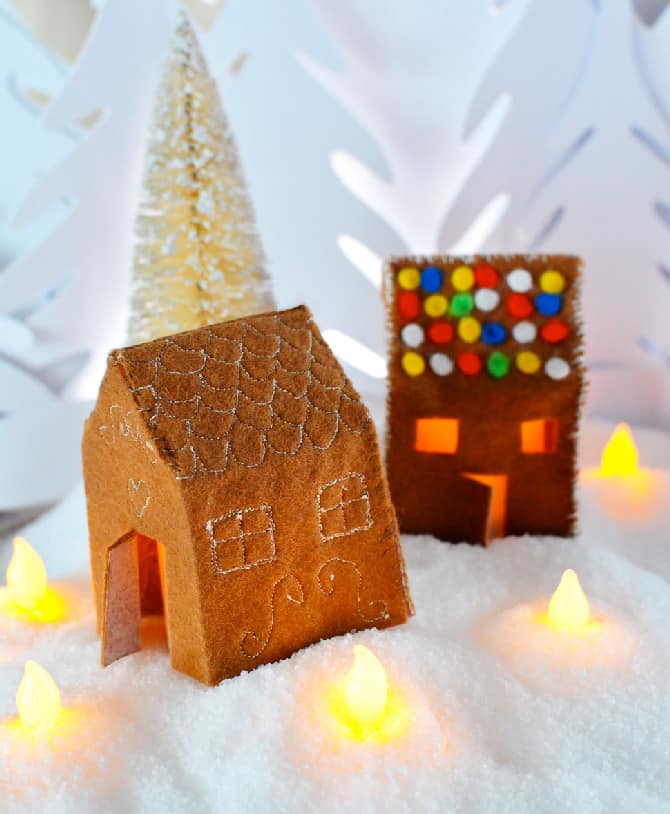 Felt Gingerbread House (via Go Make Me)
With a little thread, you can stitch up these cute mini felt houses. They'd look festive on the tree or light them up for a cuddly winter holiday display.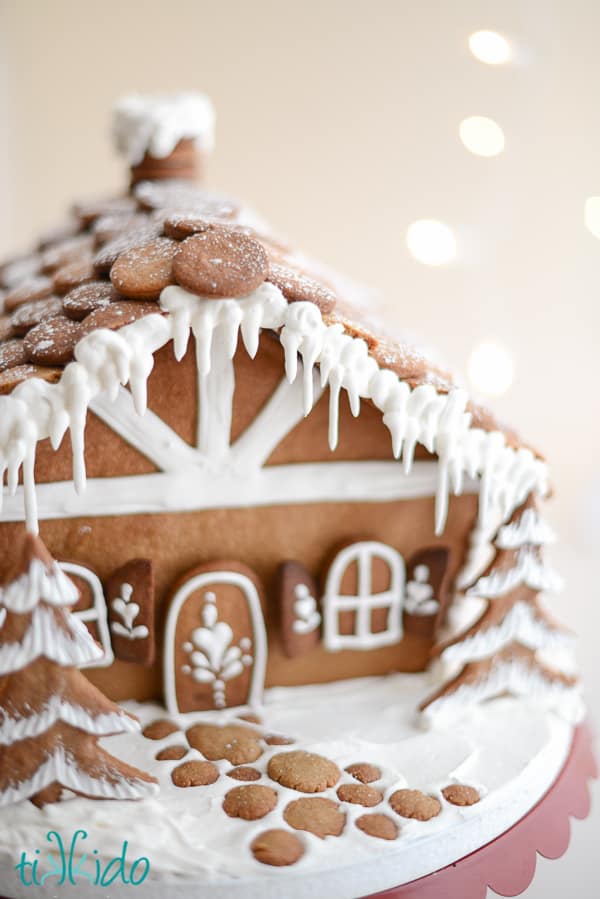 Classic Gingerbread House (via Tikkido)
Make a beautiful classic gingerbread house with printable templates and step-by-step instructions to help you out.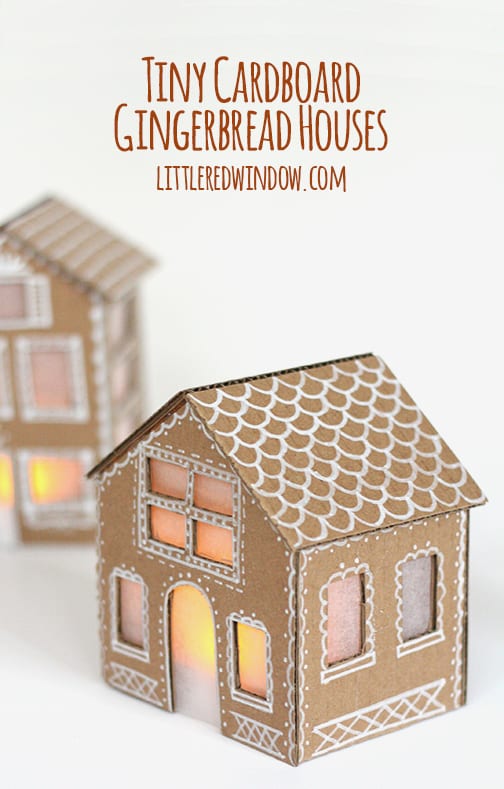 Cardboard Gingerbread Houses (via Little Red Window)
These mini cardboard houses will last and look so pretty when lit up inside. They make a gorgeous winter wonderland scene when lined up next to each other.
Are you making gingerbread houses this year? What are your favorite ways to make one? Take a look here for more festive holiday ideas or these 12 unique ways to eat gingerbread.