Strawberry season is here and we couldn't be more excited. My kids love strawberry picking (if you have strawberry fields around you, I highly recommend it). We bring home basketfuls each late late spring/early summer. You don't need to head to a farm however as there are plenty of strawberries ripe and ready to enjoy at your local farmer's market or store. Naturally sweet and delicious, strawberries can be added to pretty much any baked goods or turned into refreshing frozen treats and mixed in with yogurt for a healthy kid snack. We've rounded up some of our favorite strawberry treats for kids below. Check them out and let us know your favorites in the comments!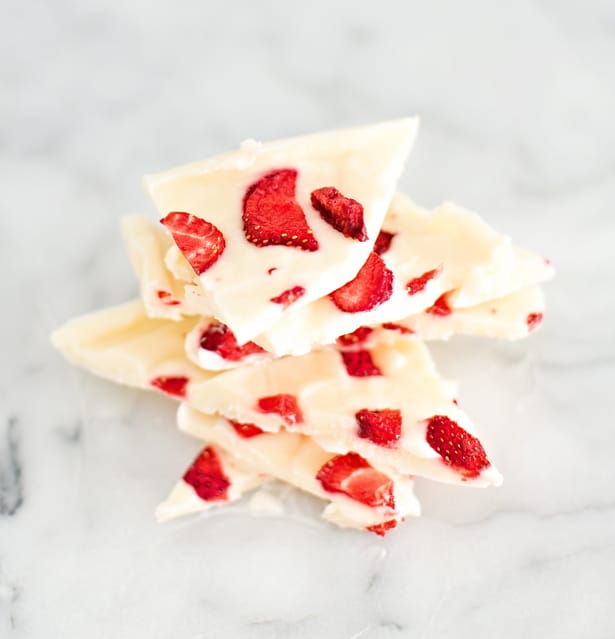 Strawberry Frozen Yogurt Bark (via hello, Wonderful)
Our most popular searched recipe. Just two ingredients are needed to make this refreshing and delicious strawberry treat.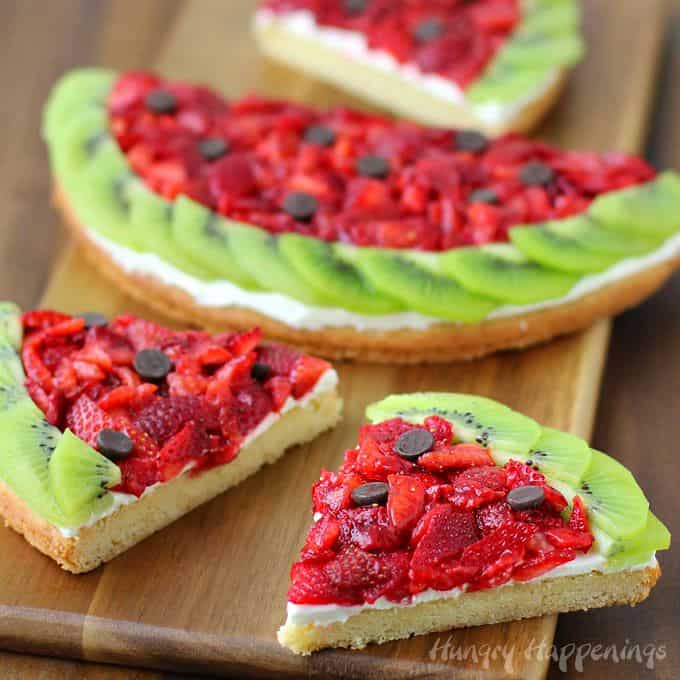 Strawberry Kiwi Fruit Pizza (via Hungry Happenings)
Oh this is too clever. Make a "watermelon" pizza with strawberries and kiwi – the perfect summer fruit snack!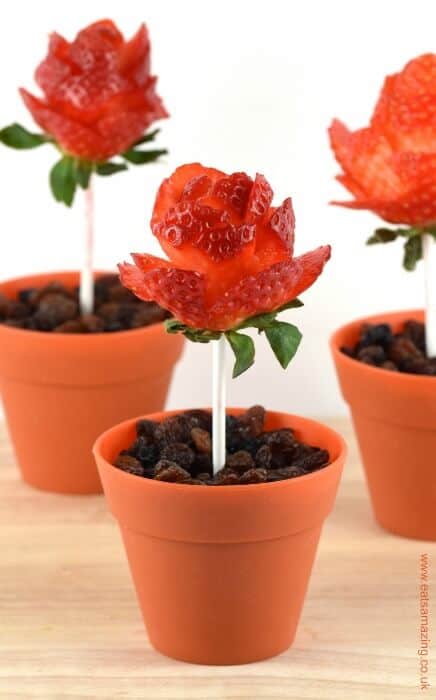 Strawberry Roses (via Eats Amazing)
How clever are these rose petals made from strawberries? Love the raisin soil!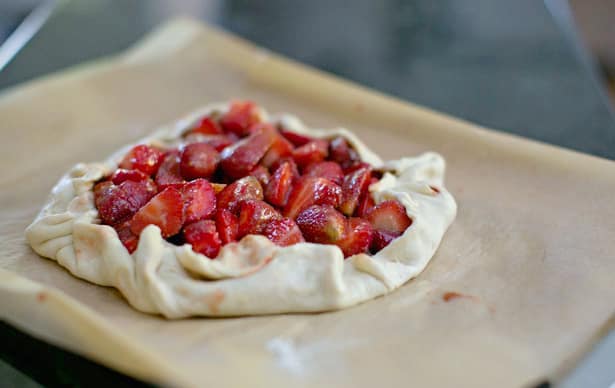 Strawberry Galette (via hello, Wonderful)
Find out how to make this simple and sweet strawberry galette with the kids.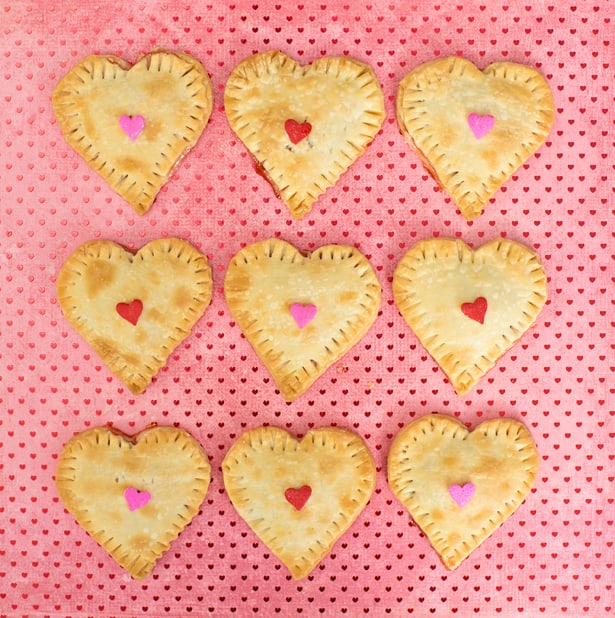 Strawberry Heart Hand Pies (via hello, Wonderful)
Stuff pastry puff with your favorite strawberry jam for a delicious on-the-go berry treat.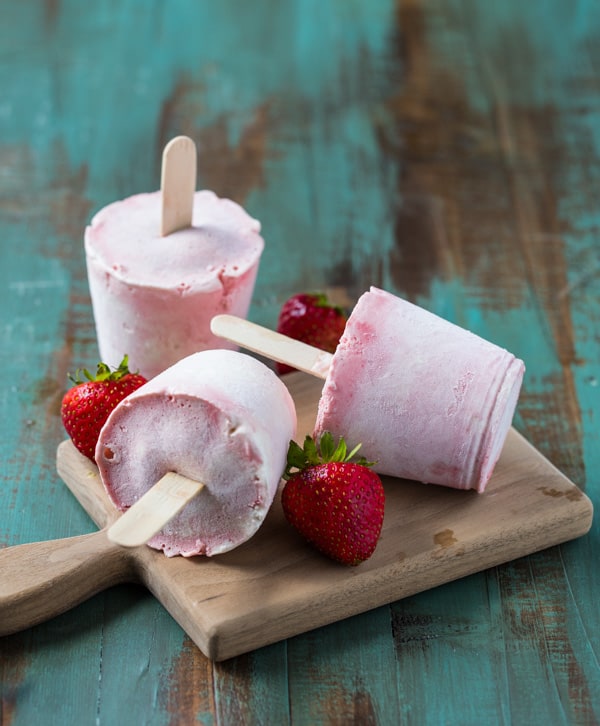 Strawberries and Cream Popsicles (via Brownies and Bracelets)
Strawberries and cream remind us of summer. Turn this delightful combo into a frozen treat great for toddlers or little ones.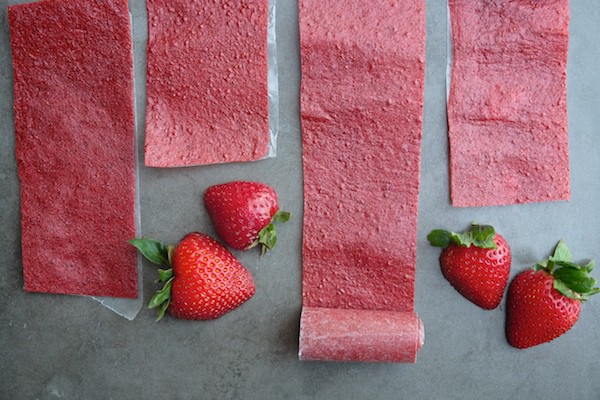 Strawberry Fruit Roll-Ups (via Shutterbean)
Fresh fruit roll-ups don't hold a candle to store-bought. These use fresh ripe strawberries and pack up easy for picnics or lunch with the kiddos.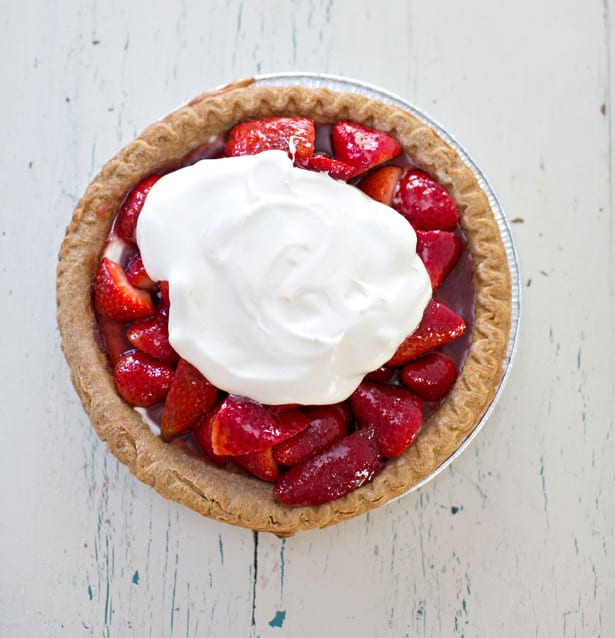 Double Cream Strawberry Pie (via hello, Wonderful)
There's two layers of divine cream in our favorite berry pie for summer. It's a hit with kids and grown-ups!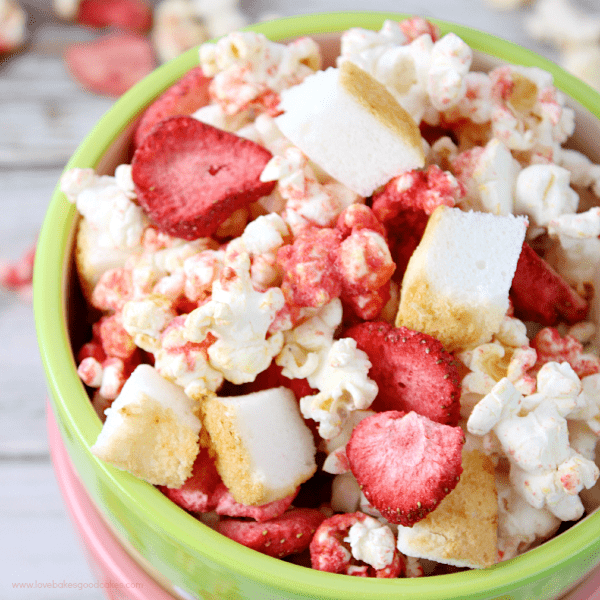 Strawberry Shortcake Popcorn (via Love Bakes Good Cakes)
Regular popcorn gets a sweet pink makeover with this decadent strawberry shortcake version. Yum!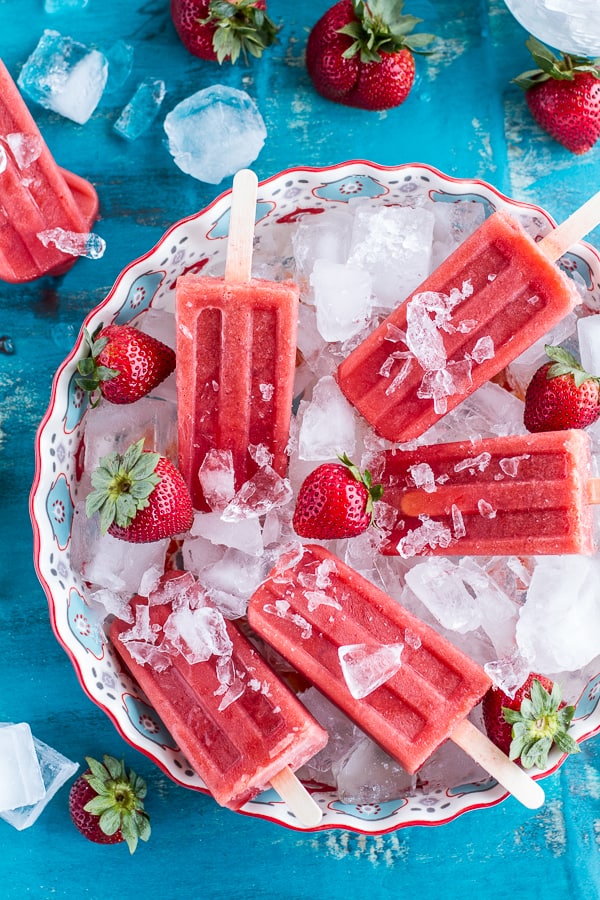 Strawberry Popsicles (via Half-Baked Harvest)
Two ingredient popsicles make these hard to pass up over buying your own. These are made from fresh pureed berries so you know exactly what's in them.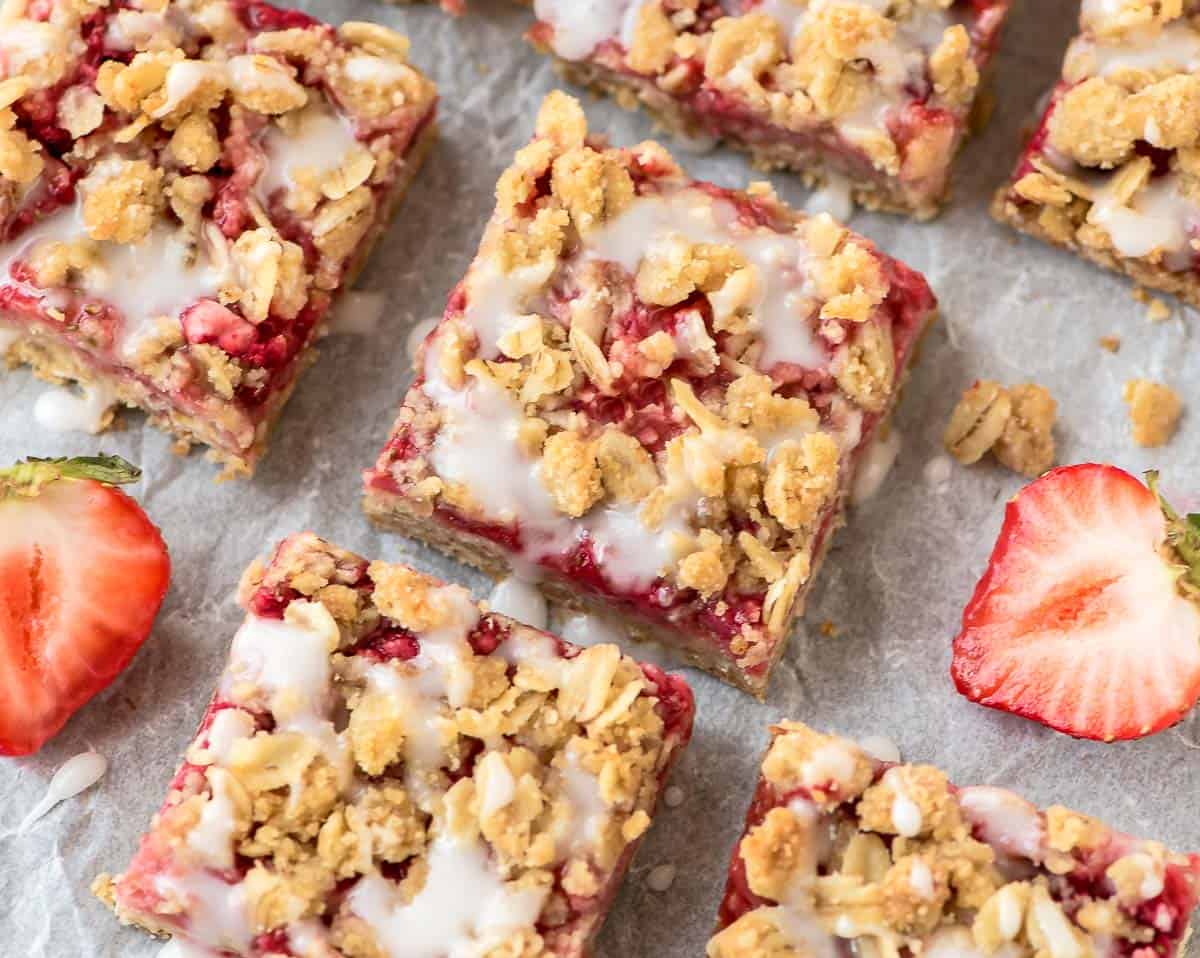 Strawberry Oatmeal Bars (via Well Plated)
Granola bars won't compare to these delicious strawberry oatmeal bars that use fresh fruit in the filling.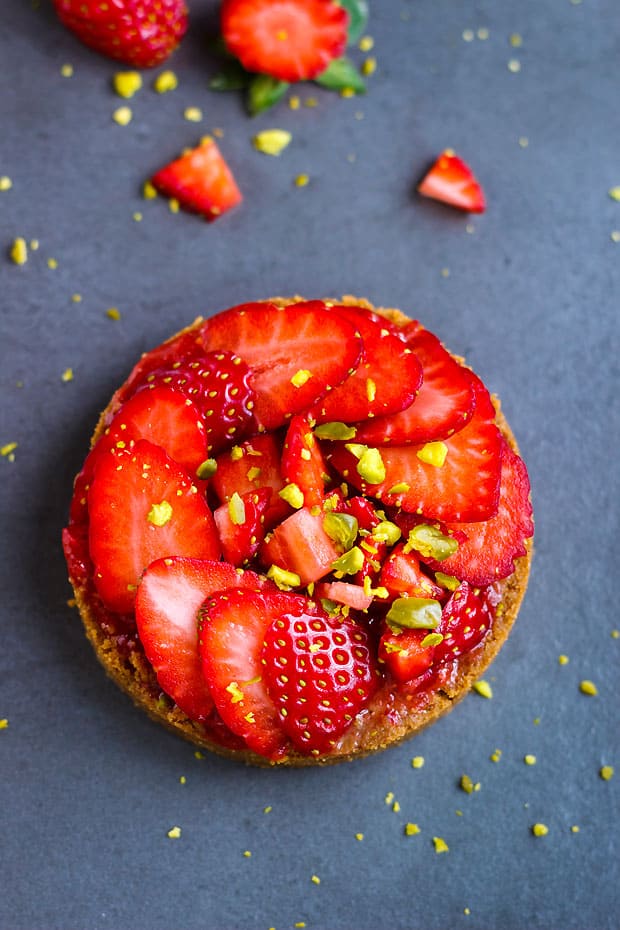 No Bake Strawberry Tarts (via Eatwell 101)
Little fans of graham crackers and strawberries will love these easy mini tarts that require no baking time.
What's your favorite strawberry treat for kids? Check out more yummy berry recipes kids will love.