We're right at the start of fall and love this season not just for the crisp and cooler weather, but also for all the fun activities you can make with the kids like apple crafts and fall leaves projects. We've rounded up one more set of fun autumn-inspired crafts featuring acorns! These little wooden-like nuts make the perfect accessories for dressing up dolls, or turning into tiny boats and friendly woodland animals like owls and squirrels. Take a look below at all these wonderful projects for some fun fall crafting with the kids!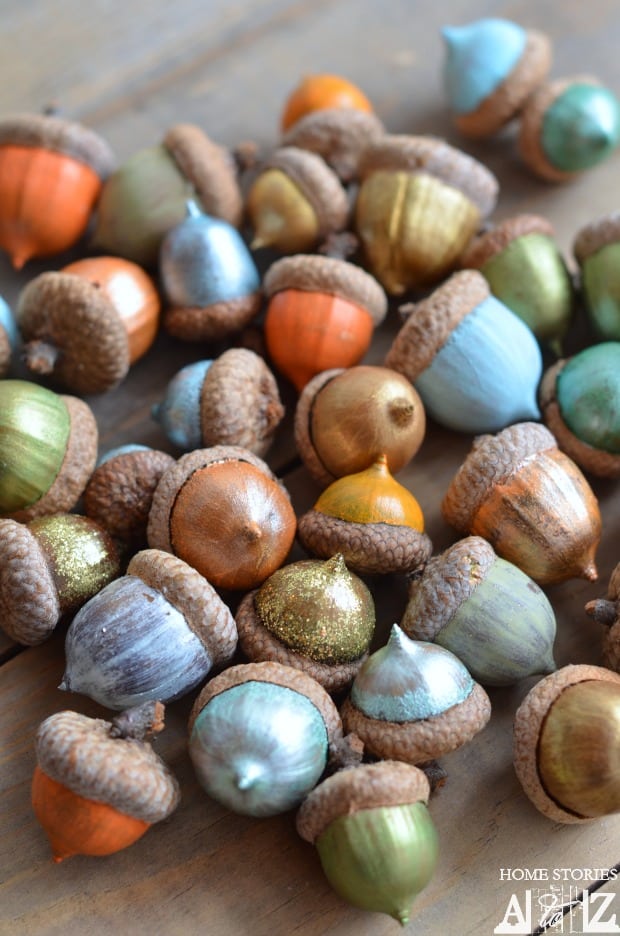 How to Paint Acorns (via Home Stories A to Z)
This lovely tutorial shows you how to prepare and paint acorns into pretty shades of colors perfect for fall decorating.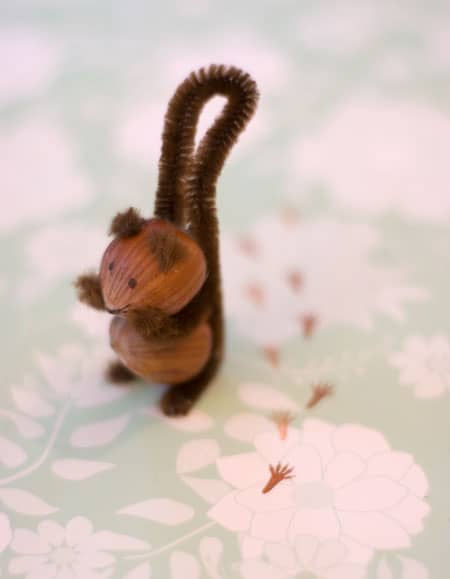 Acorn Squirrel (via Wunderschon Gemacht)
Adorable and so simple. I just love these acorn squirrels with tails you can hang up as ornaments!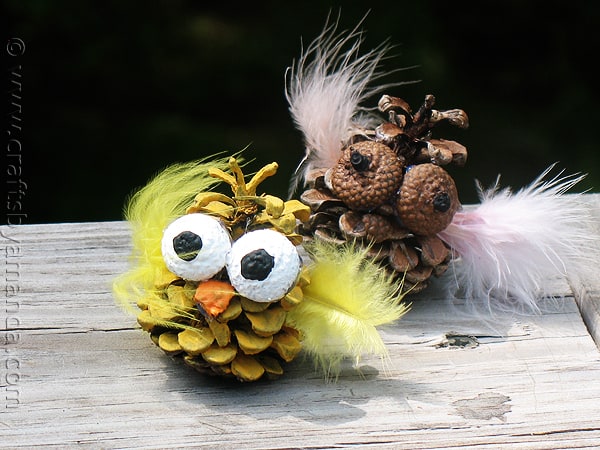 Pinecone Owls (via Crafts By Amanda)
A fun fall craft kids can make by turning pinecones into owls with acorns as eyes!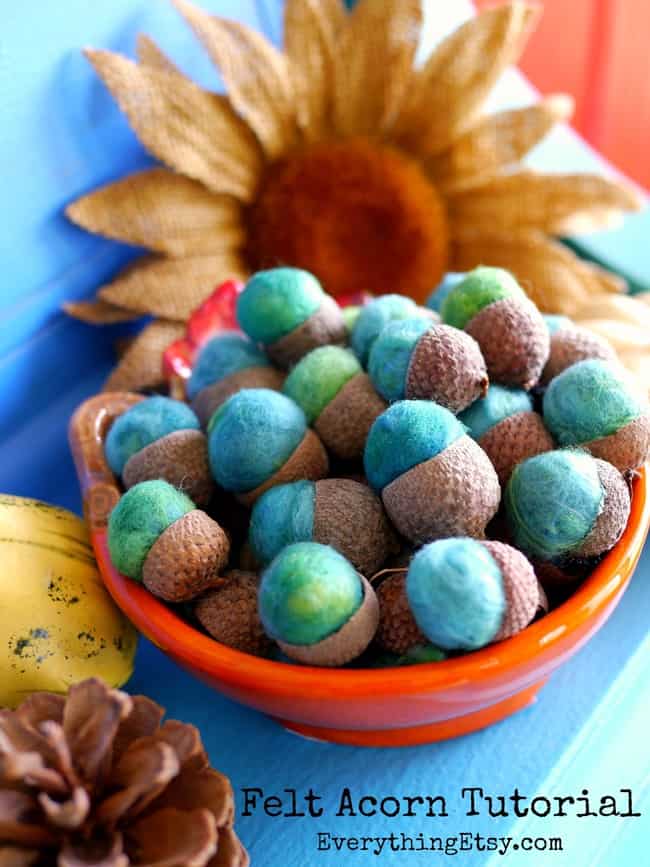 Felt Acorn (via Everything Etsy)
Learn how to felt colorful balls and top them off with acorn caps for cute fall decor to display or string together.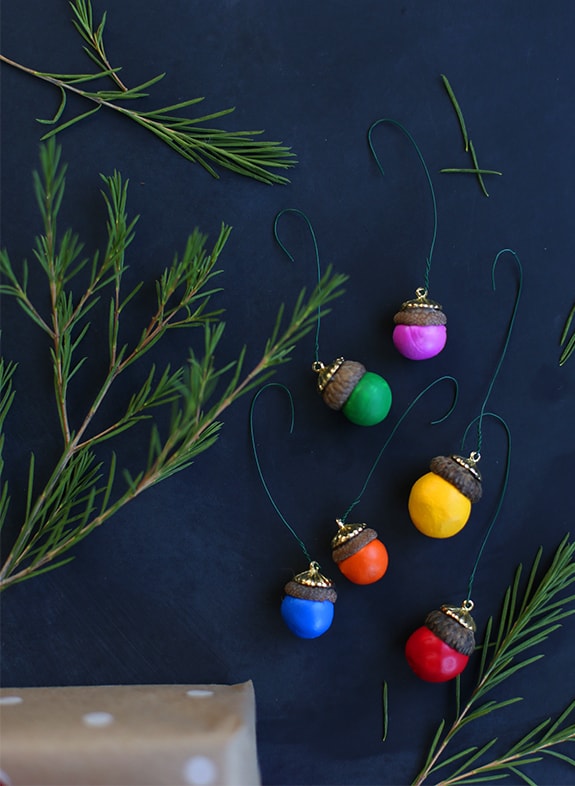 Acorn Ornaments (via Say Yes)
Turn painted clay into ornaments topped with acorn caps. These make festive keepsake ornaments with lights that will always shine bright.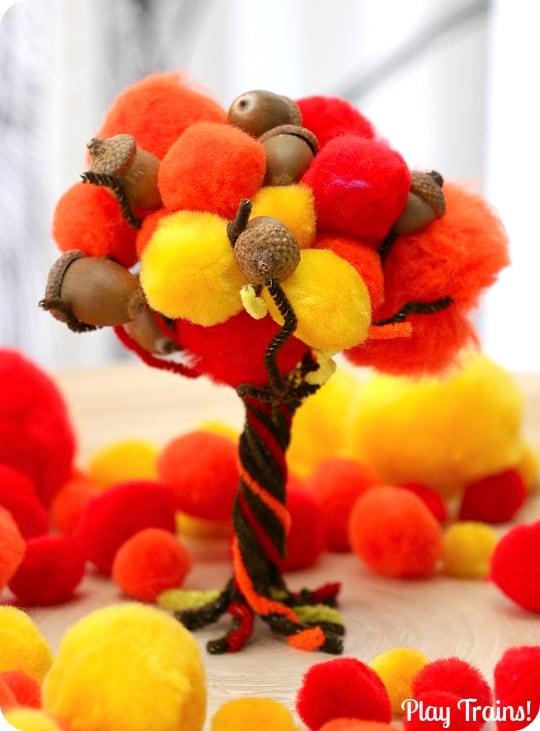 Fall Pom Pom Tree (via Play Trains)
This adorable fall acorn tree makes a great fine motor activity for tots and preschoolers.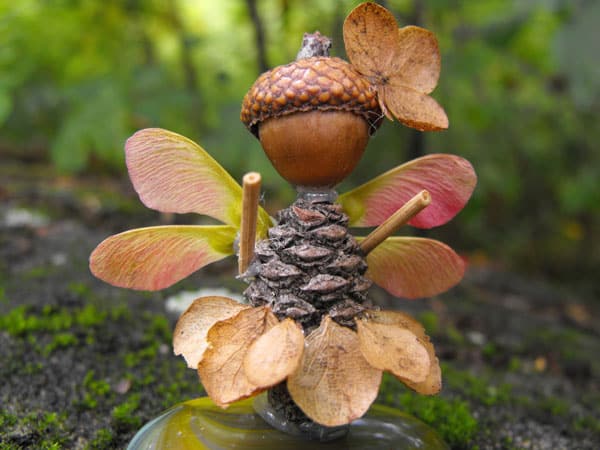 Woodland Acorn Fairies (via Twig and Toadstool)
Go on a nature walk and collect twigs and fall materials to make these rustic and charming acorn fairies.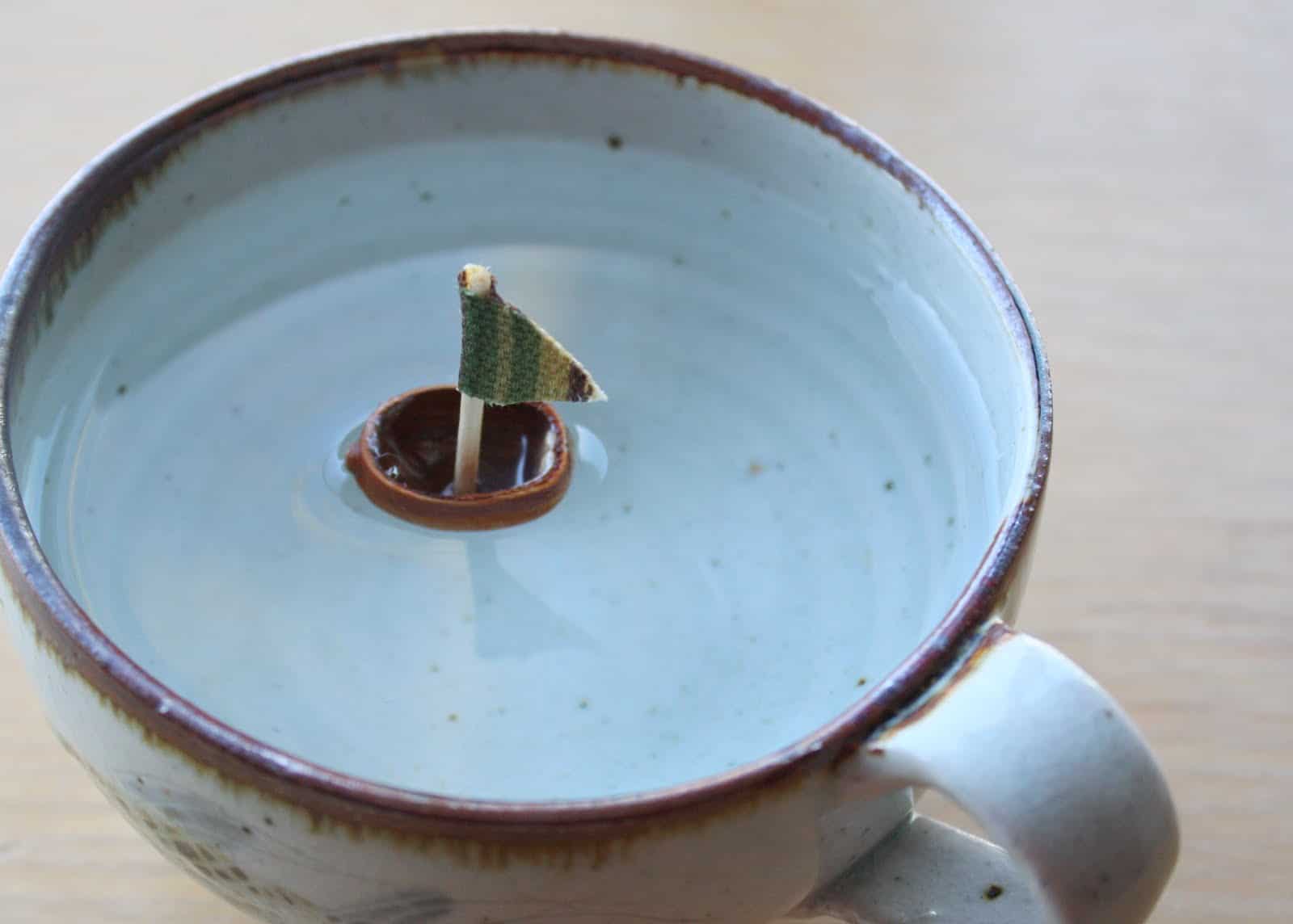 Acorn Boats (via Lil Fish Studios)
Kids will love making and setting these tiny acorn boats off to sail. An easy afternoon fall craft for little ones.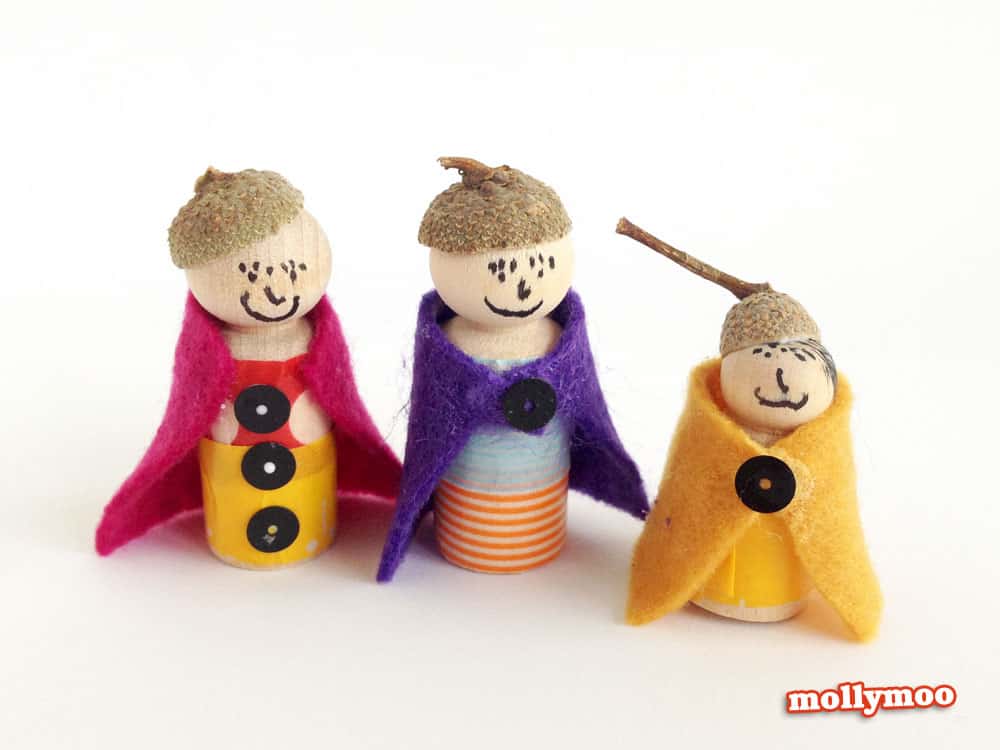 Acorn Peg Dolls (via MollyMoo)
Set out an invitation to play with peg dolls and bits of materials to see the lovely creations made out of these cute acorn people.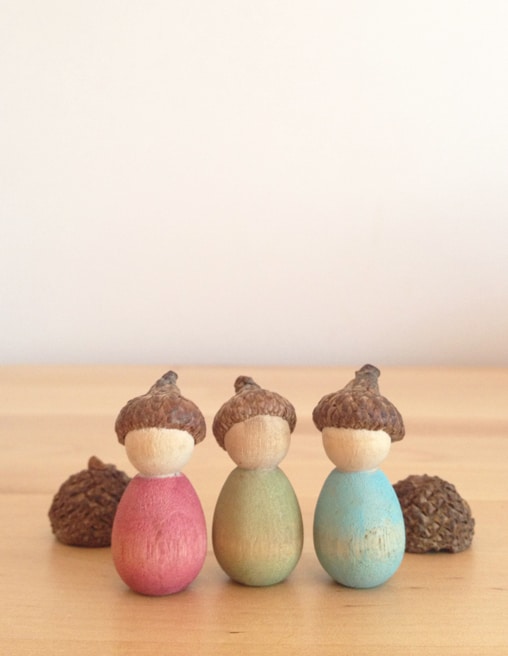 Acorn Dolls (via Babyccino Kids)
Another lovely way to turn plain peg dolls into simple painted ones – these have cute woolen hair and acorn caps.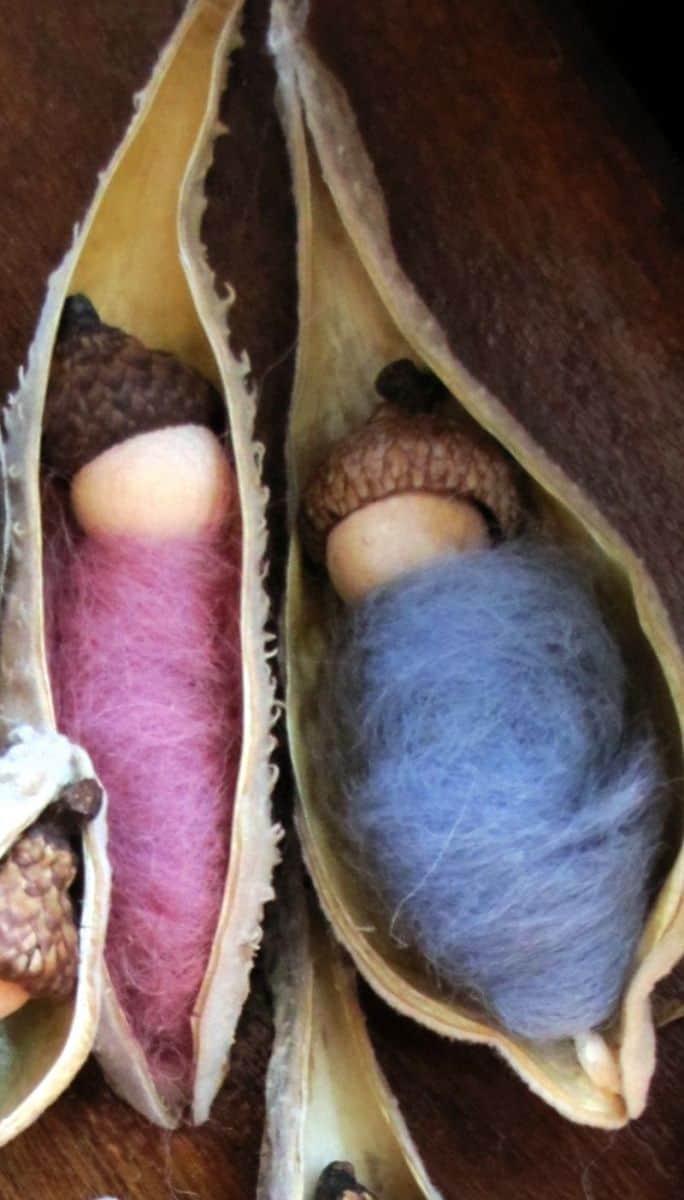 Acorn Babies (via Kleas)
I love this sweet idea. Cradle these cute acorn babies in milkweed pods wrapped and cuddled in felt.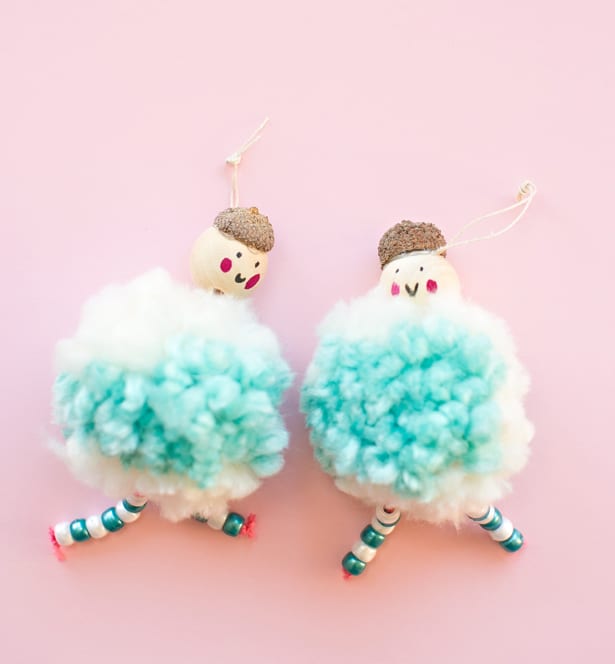 Pom Pom Acorn Ornament Dolls (via hello, Wonderful)
Make these adorable fluffy pom pom dolls with acorn hats!
Take a look here for more Fall ideas and activities for kids!