Making food look cute, especially fruits and vegetables, is a fun way to get your kids to embrace eating healthy. These adorable foods resembling flowers and plants are a great starting point to try your hand at some easy food art. Make cute bouquet out of veggies, fruit flowers and even potted carrots! With spring in the air, these inspiring ideas may just motivate you to bring out those cookie cutters and start making healthy food interesting and fun for the kids to eat!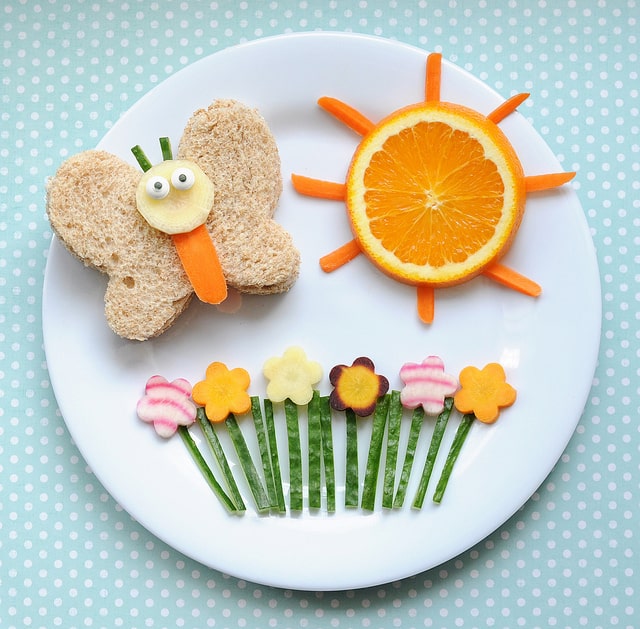 Butterfly and Flower Bed (via Meet the Dubiens)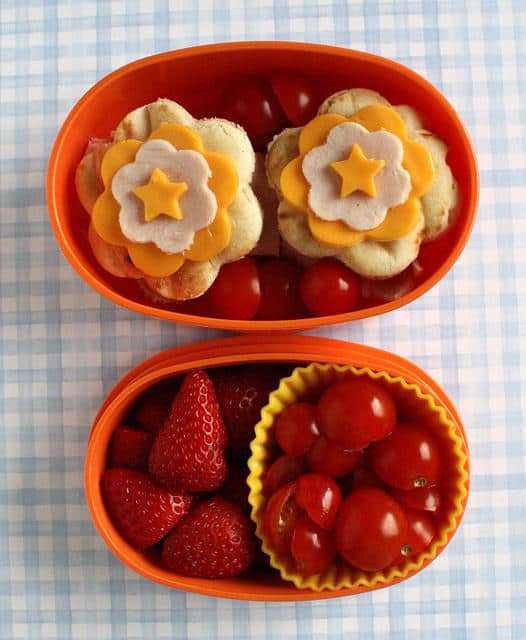 Flower Sandwich Bento (via Wendolonia)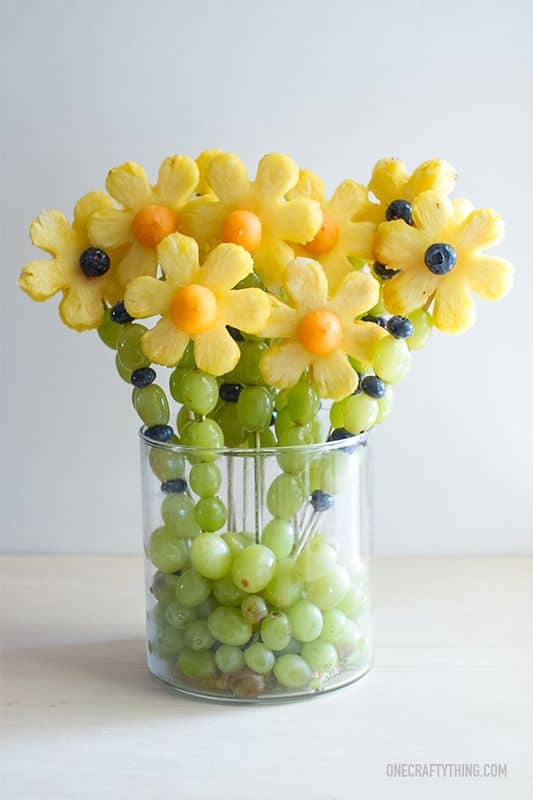 Flower Bouquet (via One Crafty Thing)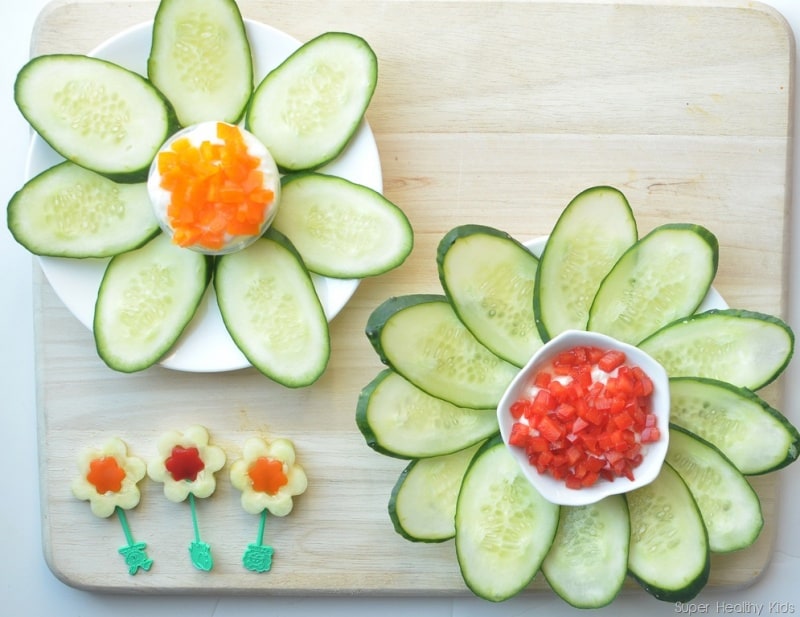 Cucumber Flowers (via Super Healthy Kids)
Strawberry Flower Sandwich (via Little Food Junction)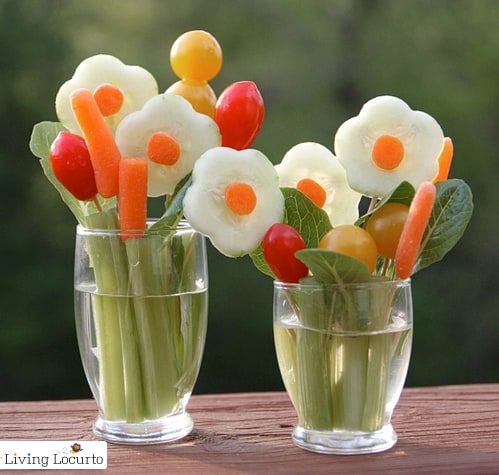 Veggie Bouquet (via Living Locurto)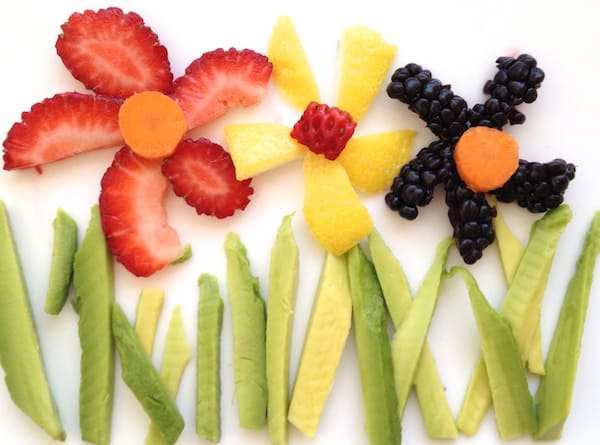 Fruit Flowers (via Honest Blog)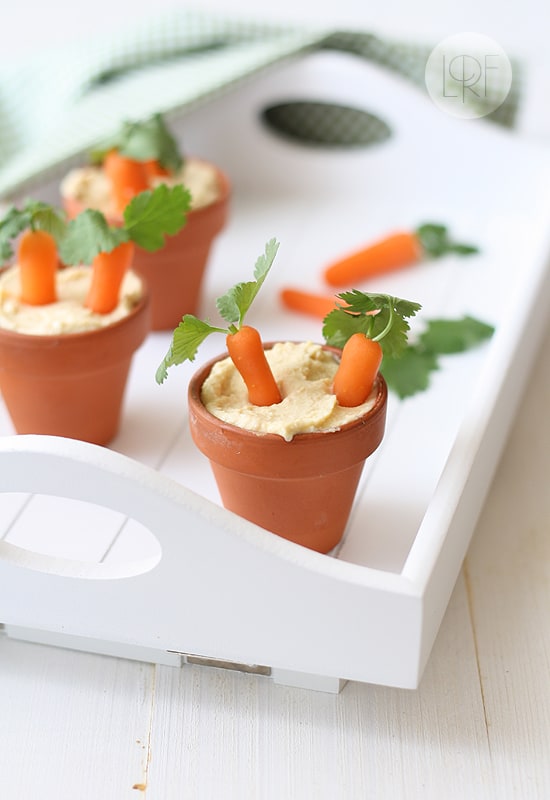 Carrot Hummus Pots (via La Receta de la Felicidad)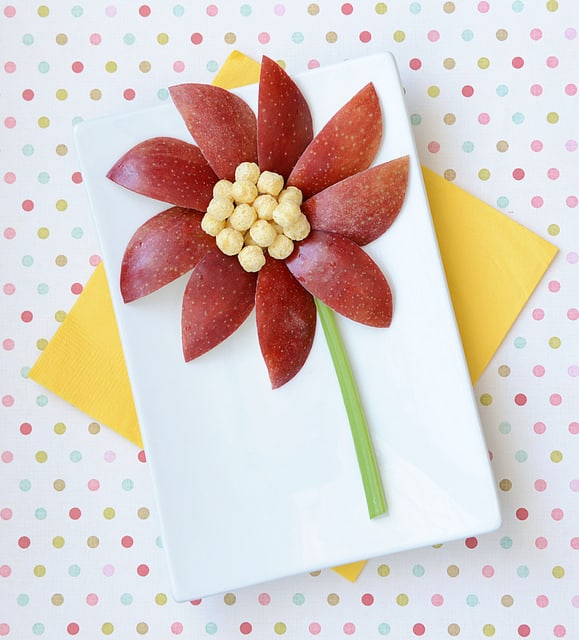 Apple Flower (via Meet the Dubiens)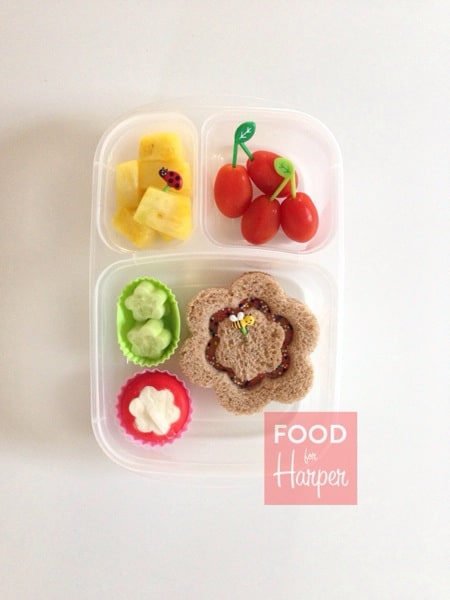 Flower Sandwich Bread (via Food for Harper)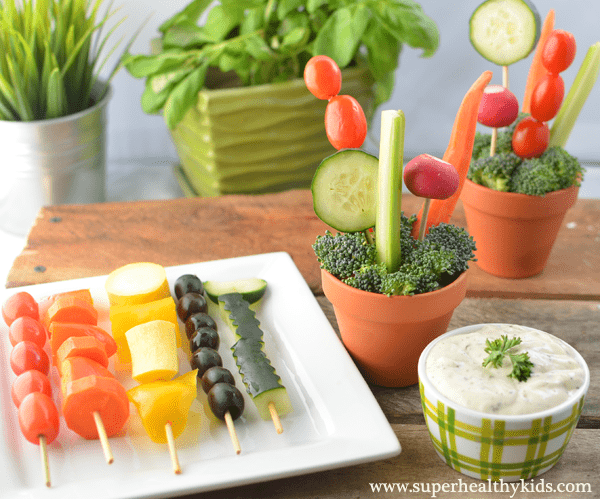 Veggie Pots with Dip (via Super Healthy Kids)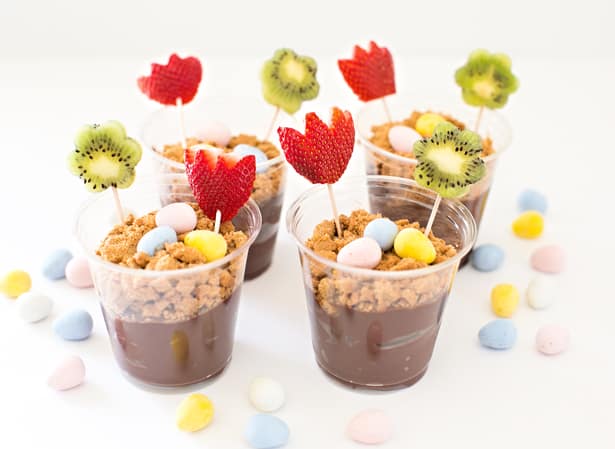 Spring Pudding Flower Treat (via hello, Wonderful)
Get more kid-friendly recipes and tips here!