I love when I can find something in the home that doubles in purpose as something functional and an easy craft material. And I bet many of you do to. So look in your cupboards and check to see if you have any paper plates leftover from parties or gatherings. Chances are you do and you're in for a treat. I've rounded up some of the most creative crafts and fun things you can make with paper plates. Hard to believe, they can range from purses and clocks, to aquariums, but oh yes, they can! Take a look below and make sure to click on the links to view the entire tutorial. Happy paper plate crafting!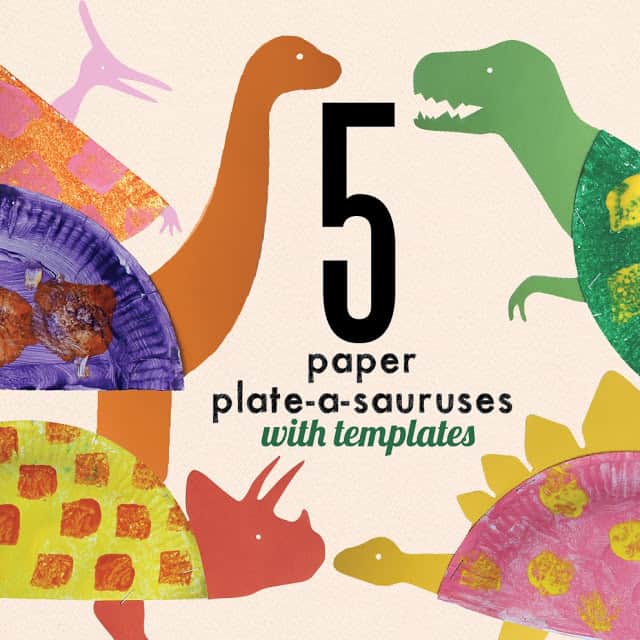 Dinosaur Paper Plates (via Learn With Play At Home) Make some thrilling but super cute dinosaurs in this fun craft which also includes 5 free printable templates to get the dino party started.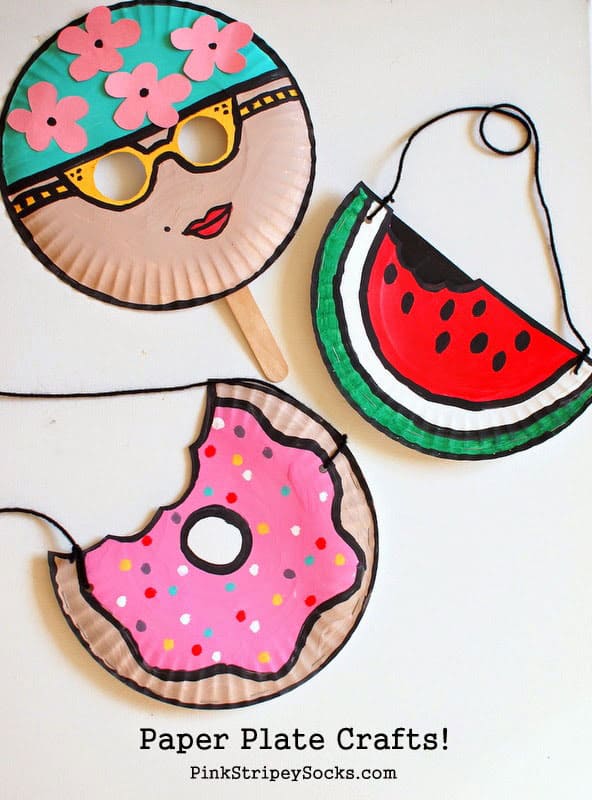 Paper Plate Masks and Purses (via Pink Stripey Socks) I just love these bright and colorful masks and purses which also make a fun art project with the kids.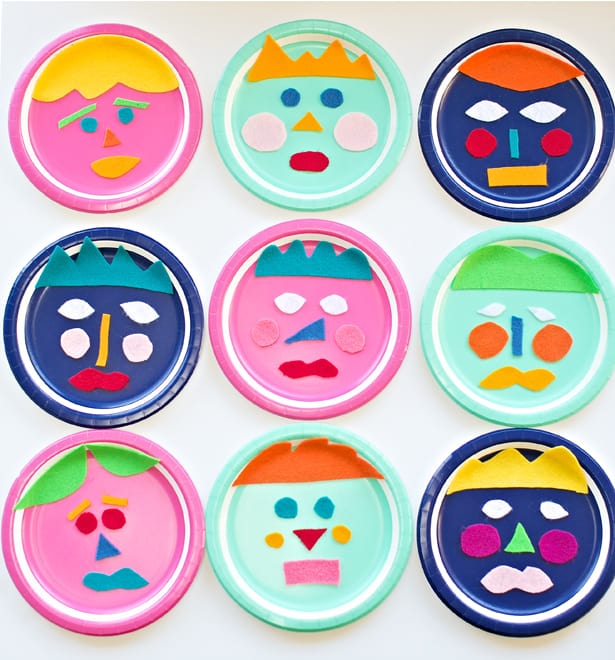 Mix and Match Felt Paper Plate Faces (via hello, Wonderful)
Teach kids how to communicate their emotions with this fun paper plate faces activity.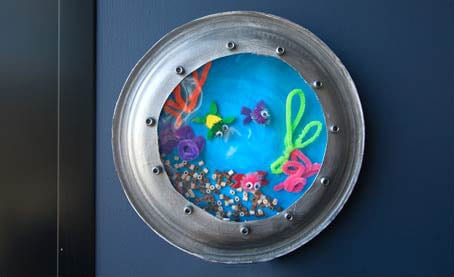 Paper Plate Aquarium (via Craft Project Ideas) A real aquarium takes work to maintain but this fun play aquarium is just as pretty to look at and the next best thing.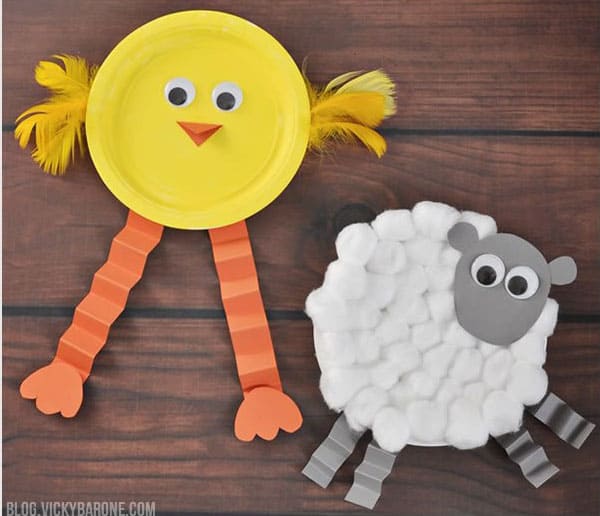 Chick and Lamb Paper Plate (via Vicky Barone) Little ones especially will appreciate these friendly and cheerful paper plate farm animals.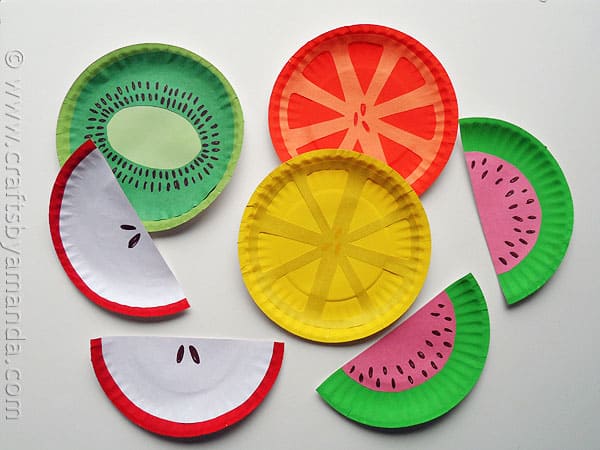 Fruit Paper Plates (via Crafts By Amanda) These colorful and refreshing fruit paper plate almost look good enough to eat!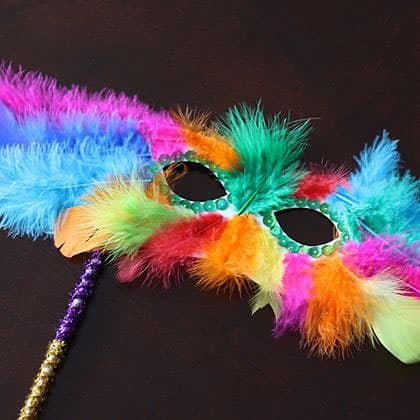 Mask Paper Plates (via Spoonful) These pretty, feathered masks would be fun for a play date, dress up or any celebration with the kids.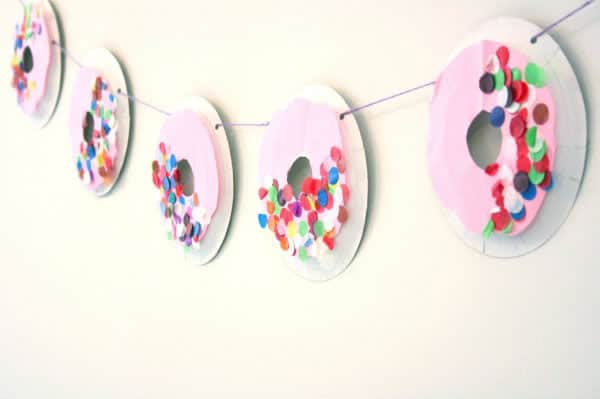 Donut Garland (via My Poppet) Who doesn't love donuts? These cute donut paper plate garlands are a fun decoration for a kid's room or sweets themed party.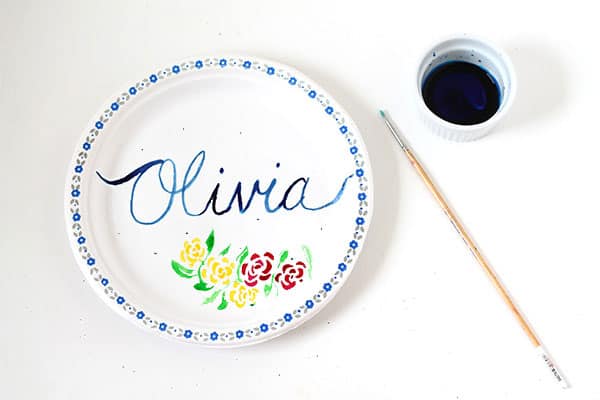 Food Coloring Paper Plates (via Squirrelly Minds) Let the kids have fun dressing up ordinary paper plates for a fancy meal right at home.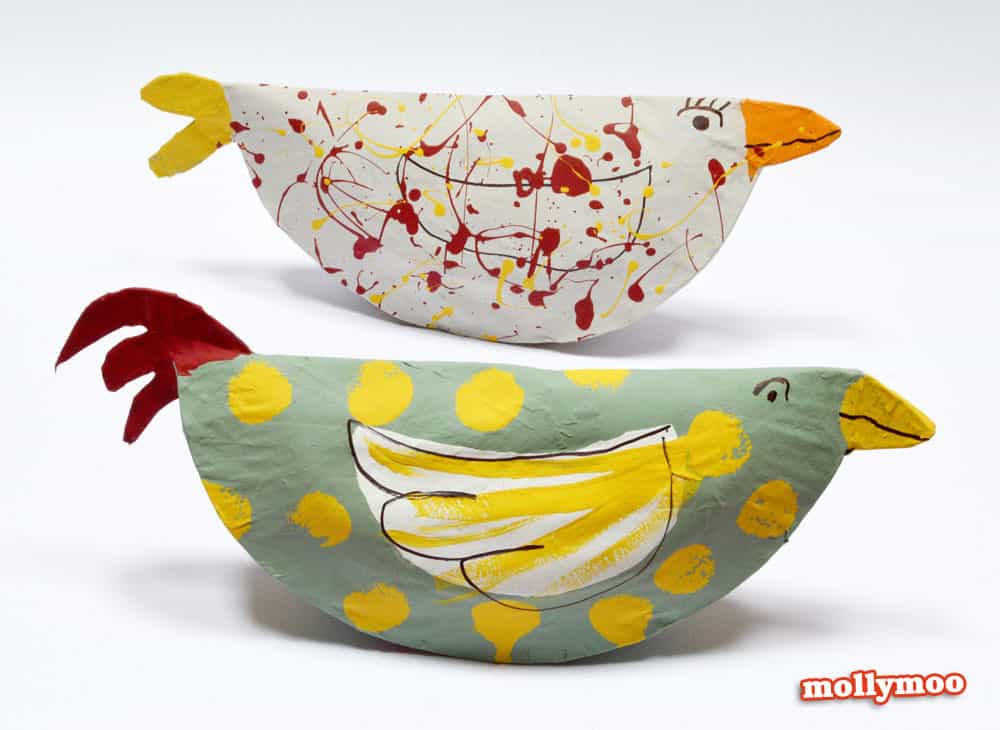 Chicken Paper Plates (via MollyMoo) These sweet and adorable chickies make a great canvas for kids to paint and decorate as they'd like.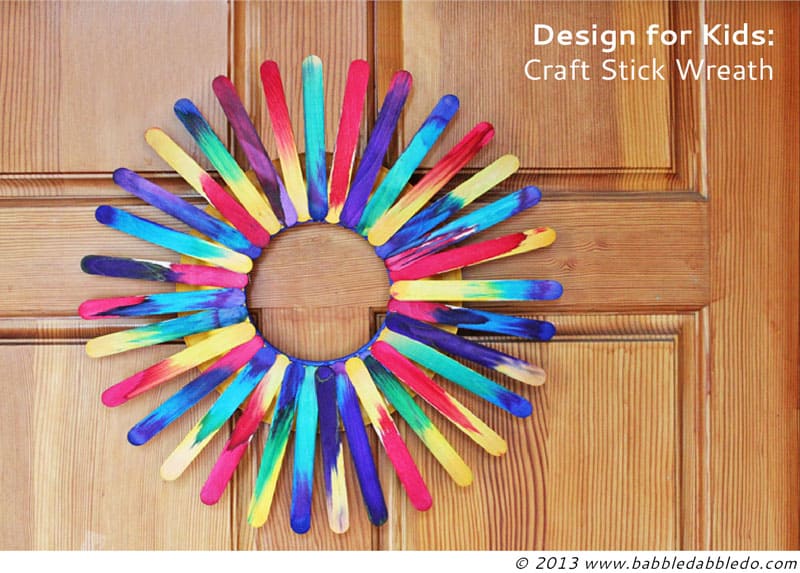 Craft Stick Wreath (via Babble Dabble Do) With some pretty painted popsicle sticks, you can even turn a paper plate into a dazzling and decorative wreath!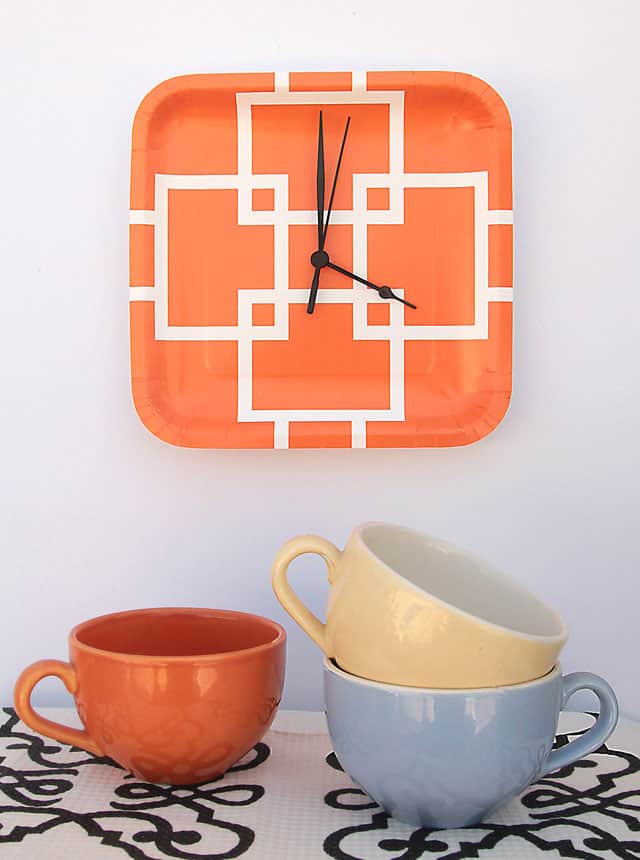 Paper Plate Clock (via Creative Jewish Mom) This inventive craft takes all but 5 minutes to make and is pretty functional. A good way to teach kids how to read time too.
Check out lots more creative projects for kids!