I love involving my kids in the kitchen and find that they're more open to trying healthier foods when actively involved in the cooking process. We make lots of easy, yummy and healthy snacks at home – many which can be made with less than 5 ingredients. Our favorites are fruit and yogurt based snacks, or simple things to bake like muffins. We also like to make food more fun to eat – like our pineapple "cake" or homemade animal cheese crackers. Here are some of our favorite snack recipes, personally tested and made by the kids!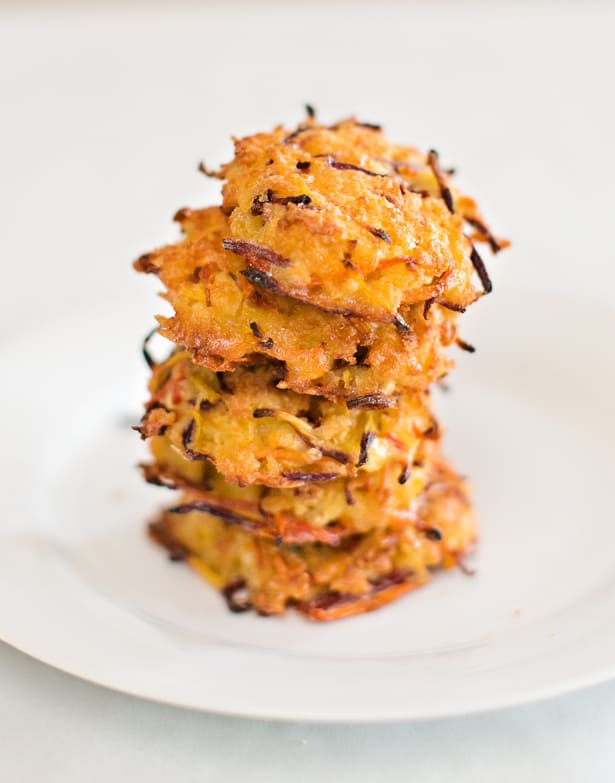 Panko Carrot Cheddar Patties
These easy cheesy patties are a great way to sneak in some healthy shredded carrots and have a baked, crispy exterior.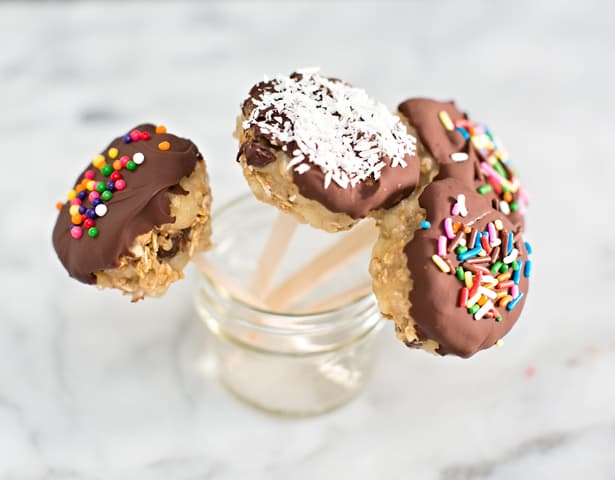 Frozen Banana Granola Pops
These banana pops are a great way to use up ripe bananas and make a refreshing treat with just two ingredients! You can omit the chocolate and even dip in yogurt instead to make it a healthier snack.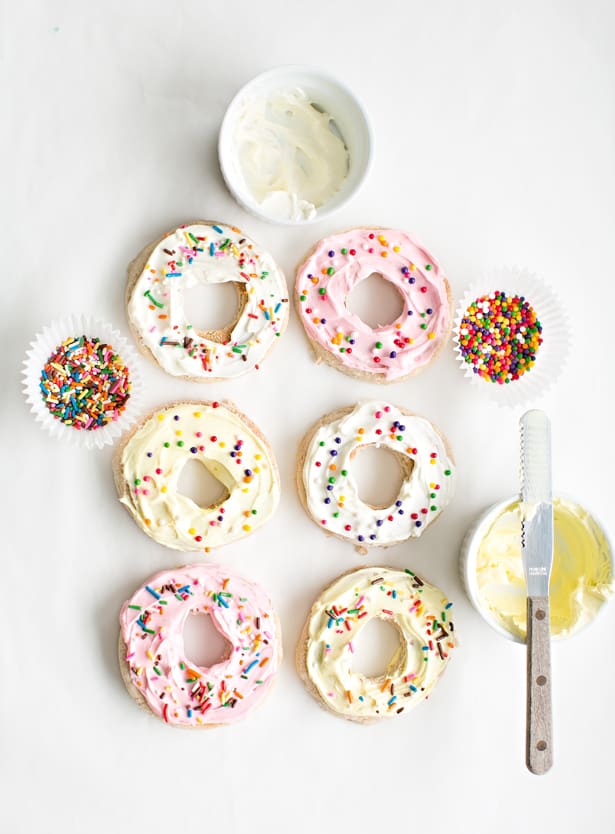 English Muffin "Donuts"
Make realistic looking donuts out of cream cheese and English muffin. Looks just like the real thing, minus the sugar rush!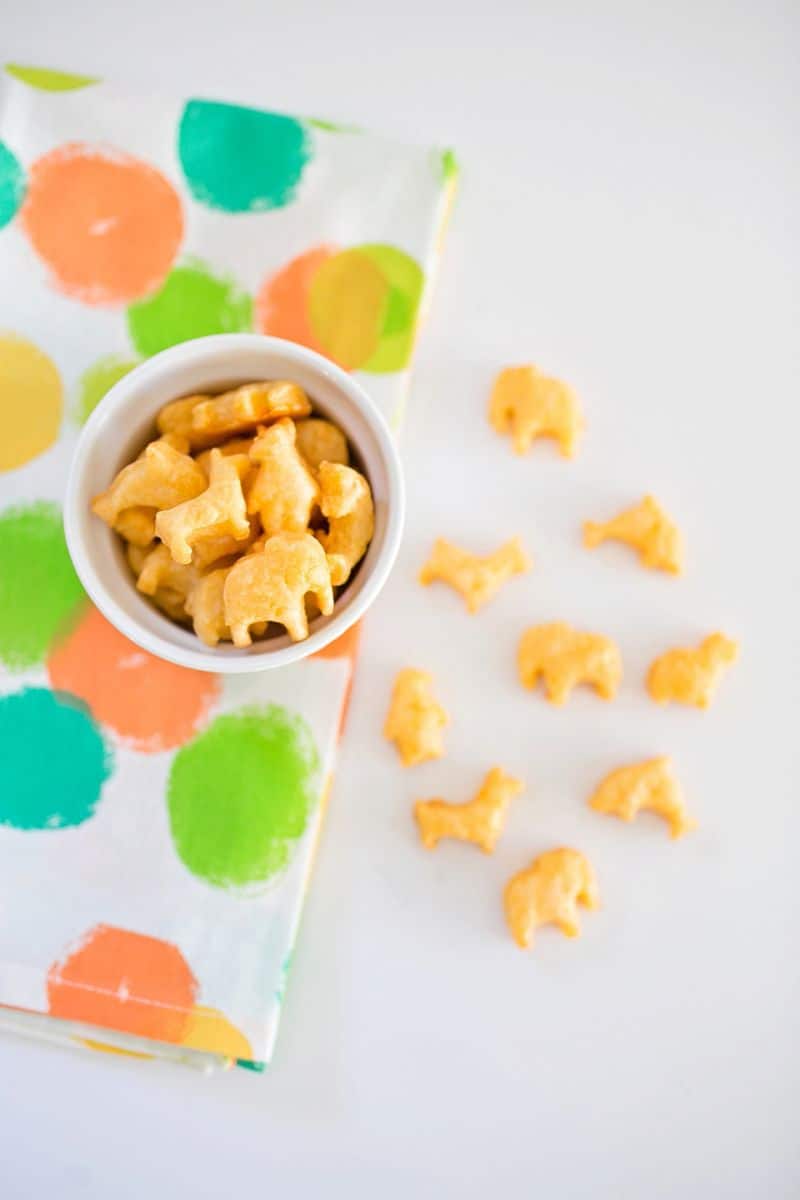 Cheese Animal Crackers
These cheesy crackers taste just like the cheddar Goldfish kids love, but so much healthier with ingredients you can recognize!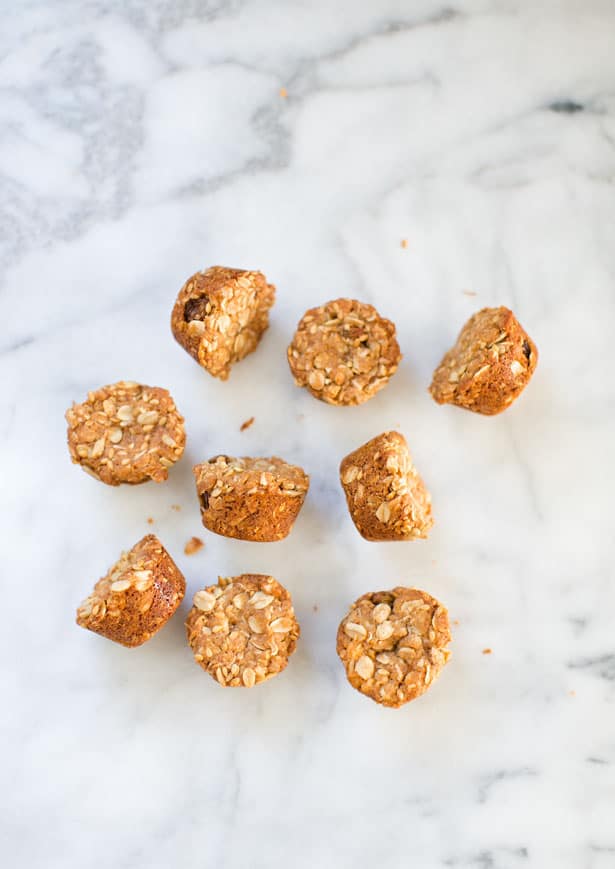 Aussie Granola Bites
These granola muffins, also know as "Aussie Bites" are packed with good ingredients such as sunflower seeds and oats and whole wheat flour.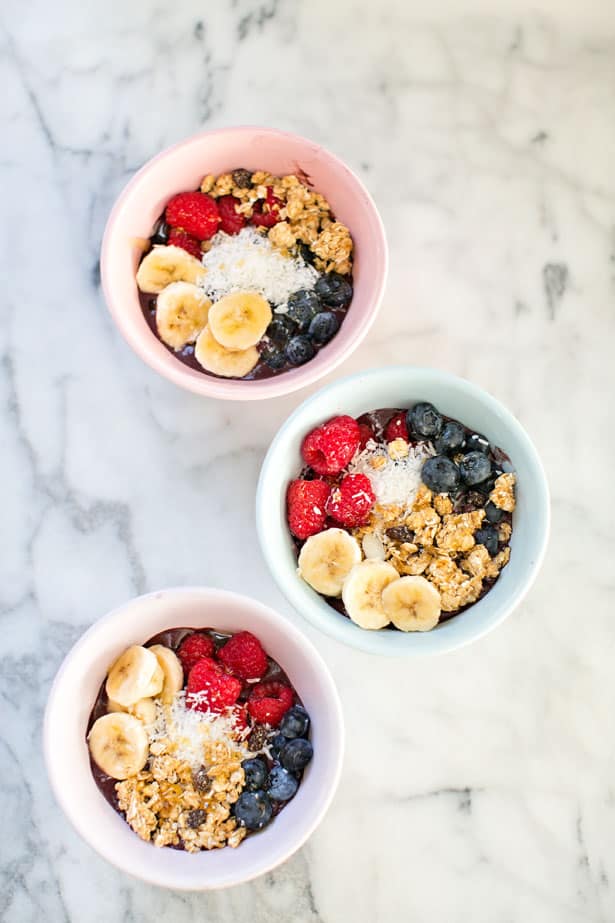 Acai Berry Bowls
Acai is a superfood and is delicious blended into a smoothie, topped with crunchy granola and your kids' favorite fruits.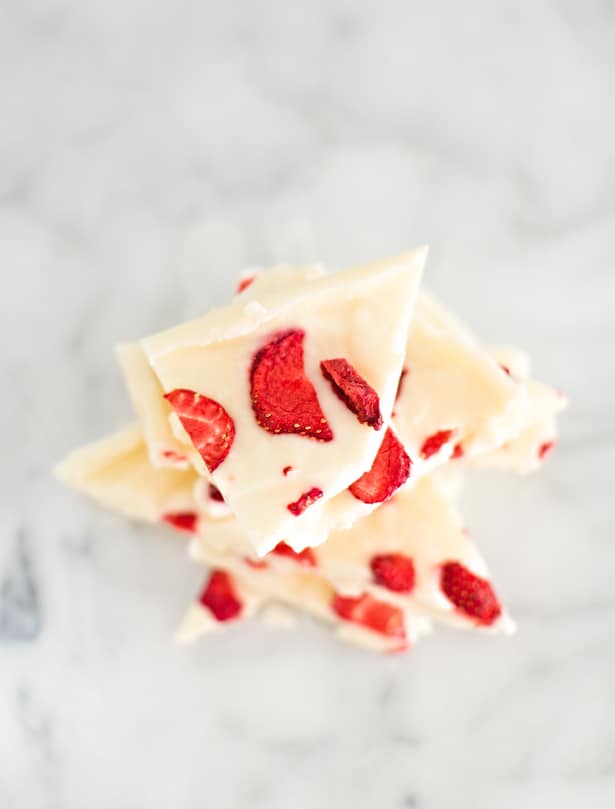 Strawberry Yogurt Bark
Just 2 ingredients is needed to make this refreshing yogurt bark. You can use any flavor yogurt or toppings like chopped nuts or other fruits.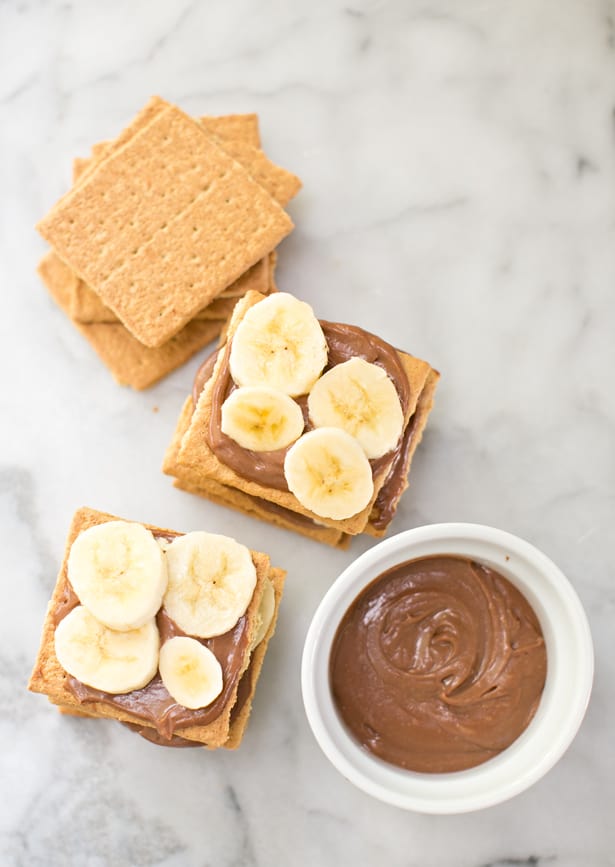 Graham Cracker Banana "Cake"
Kids will have fun assembling this graham cracker "cake" and with chocolate cream cheese spread.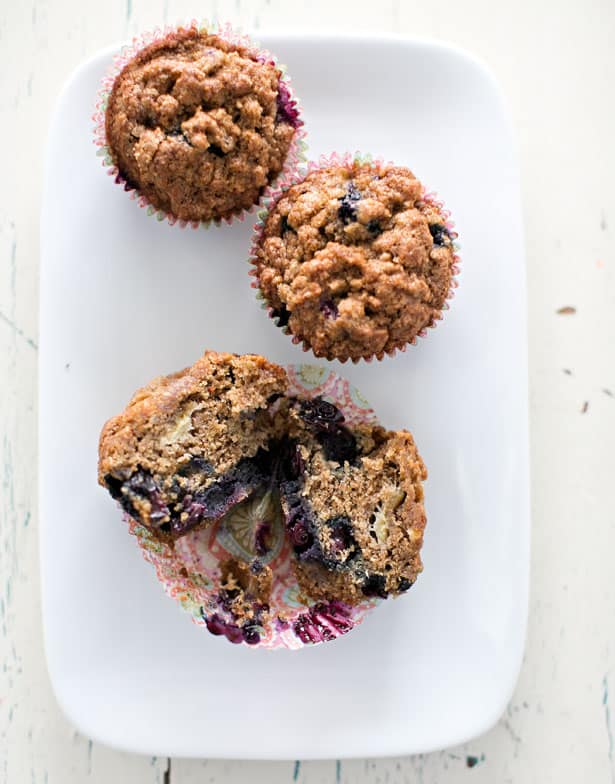 Whole Wheat Blueberry Banana Muffins
Add whole wheat and flax to make these moist and healthy banana blueberry muffins.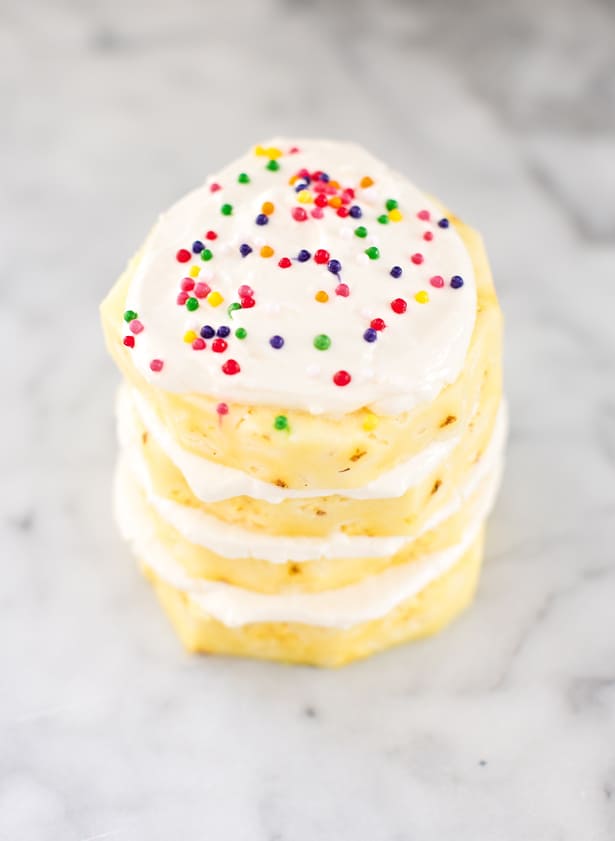 Pineapple Sprinkles "Cake"
Cut up a pineapple into "cake" slices and fill with a yummy cream cheese and Greek yogurt "frosting."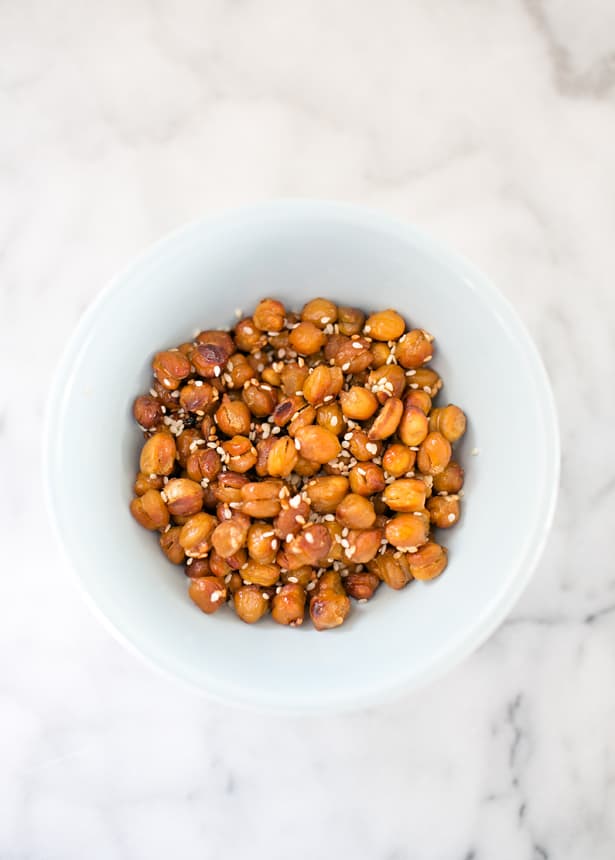 Roasted Honey Sesame Chickpeas
Roasting chickpeas (a.k.a garbanzo beans) in the oven gives them a crunchy texture. We love this slightly sweet honey and sesame version.
What are your favorite snacks to make with the kids? Take a look at more kid-friendly recipes here!