Many of us may be busting out our kids' pinks and reds for upcoming Valentine's day, and with good reason, as red is the color most often associated with love. Red is also a fantastic color that represents dynamism and activity, and is quite the attractor of attention.
A little red goes a long way in an outfit. Check out these eye-catching outfits featuring red that aren't just the stuff of Valentine's day. These reds can go all year round for a stylish look that's not just for the season or holiday.
For more Valentine's gift ideas, see 10 Valentine's Day Gifts For Your Little Cupid and 10 Sweet Gifts For Baby's First Valentine.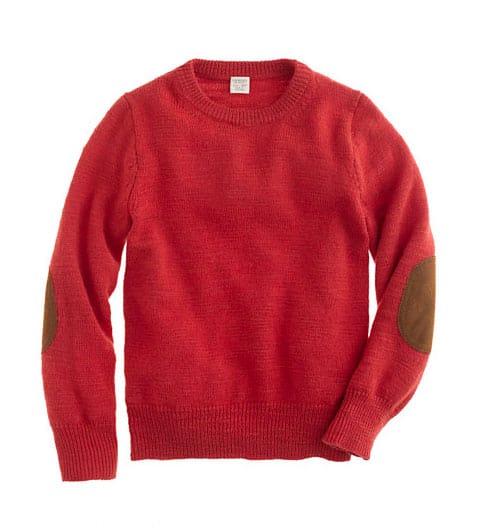 J.Crew Red Elbow-Patch Sweater $39.99. This boys' sweater is in a shade of red aptly called "spicy chili" – and indeed it can spice up a wardrobe on a chilly day. The elbow patches give it quite the classic look.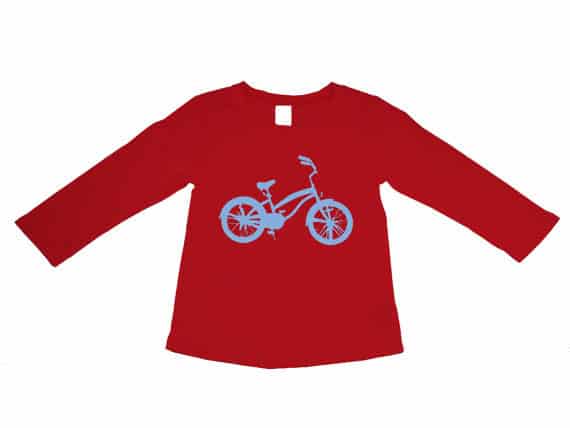 Red Bicycle Tee $20. This red cotton long-sleeved tee features a matte imprint of a blue bicycle for hipster appeal. Available in sizes 2T-5T and also available as a short-sleeved version.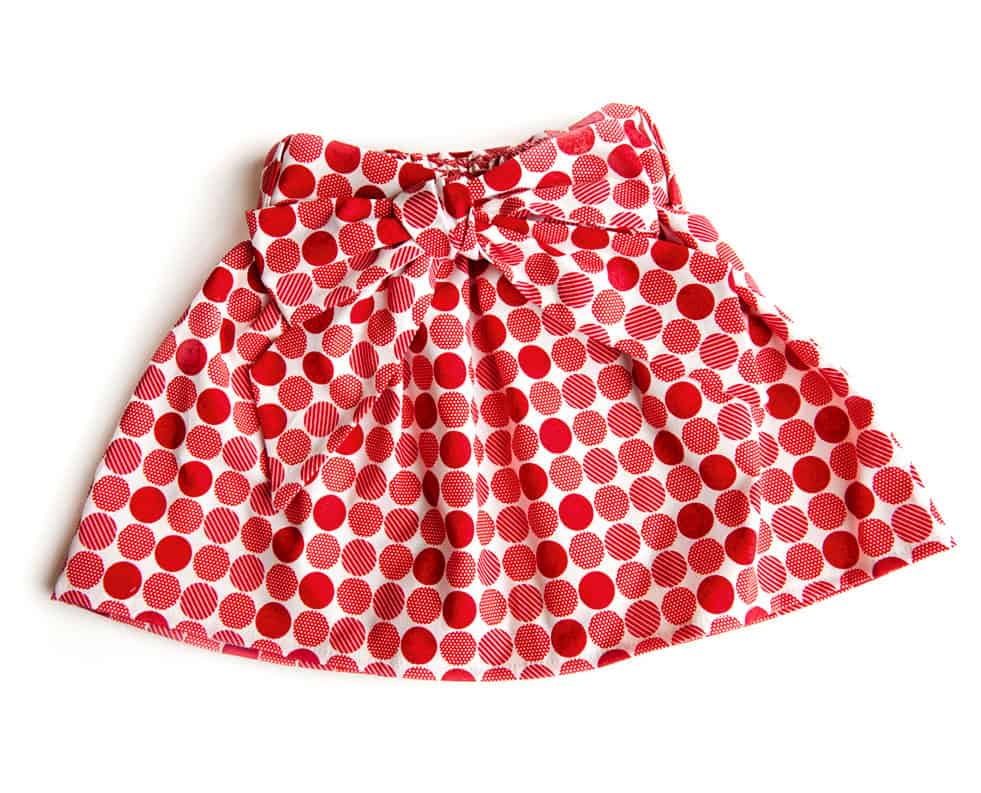 Trendy Ties Red Hot Skirt $42.95. Bright, bold and modern, this skirt is fashionable, but comfortable for everyday wear.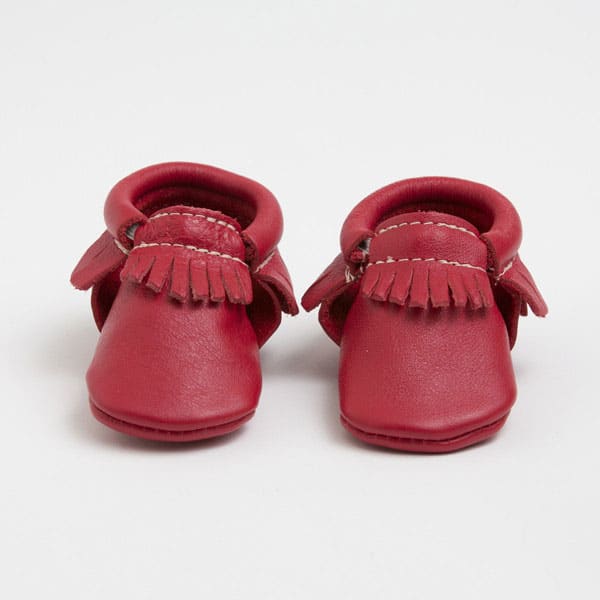 Freshly Picked Cherry Moccasins $60. These handmade red mocassins are adorable and also functional. They have durability built into their soles with leather and the ankle opening features an elastic closure to keep feet nicely tucked in.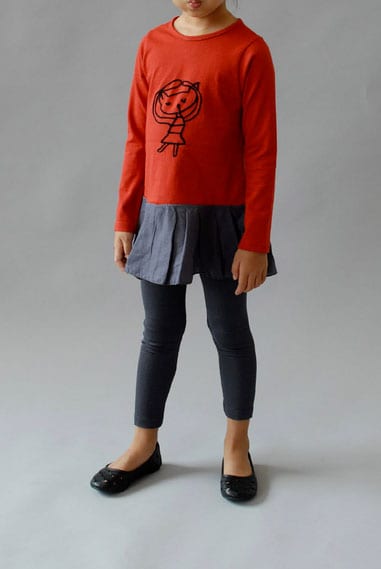 Wunway Alaina Tunic $47. You can't go wrong with fashionable kid style from Wunway. This tunic top features a frilly flare around the bottom, so it can be worn with leggings as a full outfit. The ballet dancing cat gives it a cute and whimsical flair.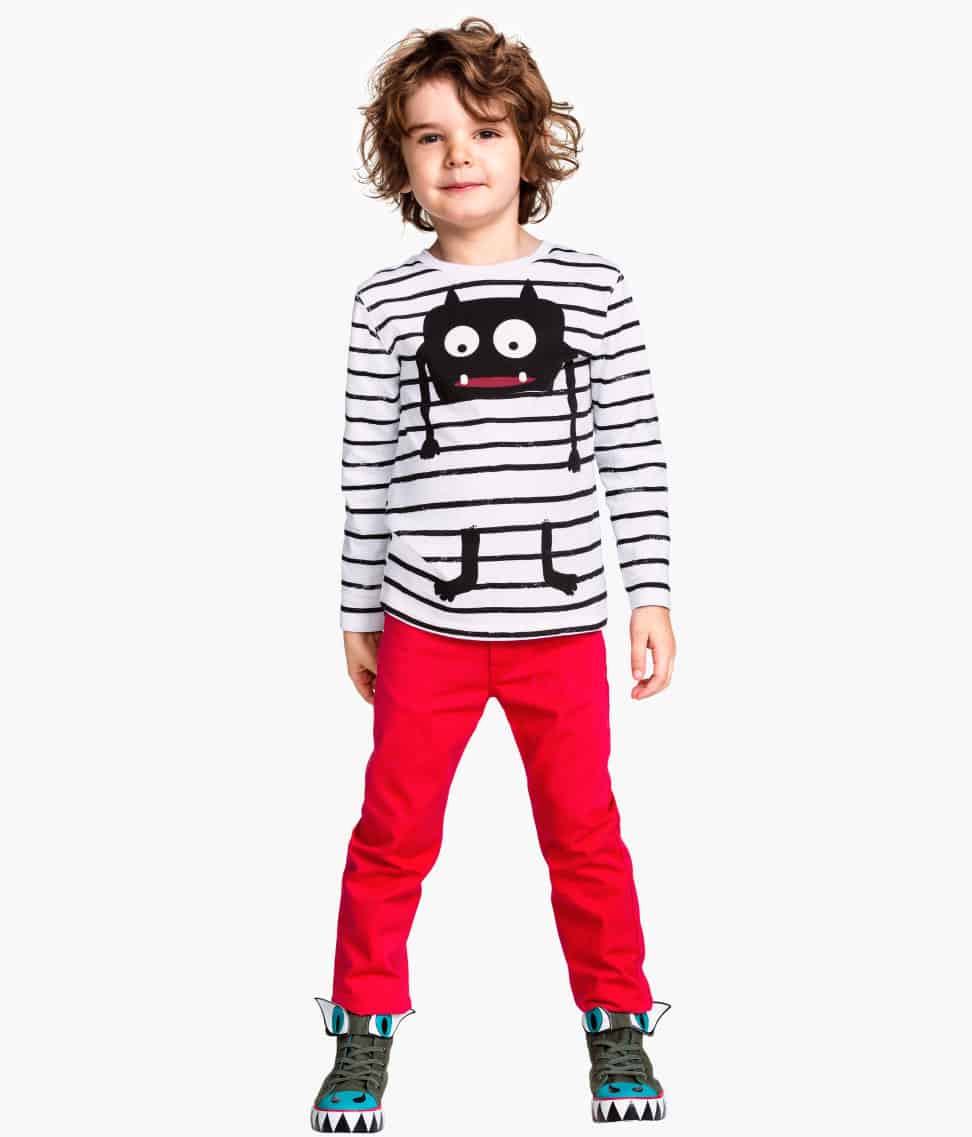 H&M Boys Red Twill Pants $9.95. I'm really digging the trend for colored jeans and pants. These 5 pocket red cotton twill pants make a bold statement for any little guy and feature an elasticized waistband that can be adjusted.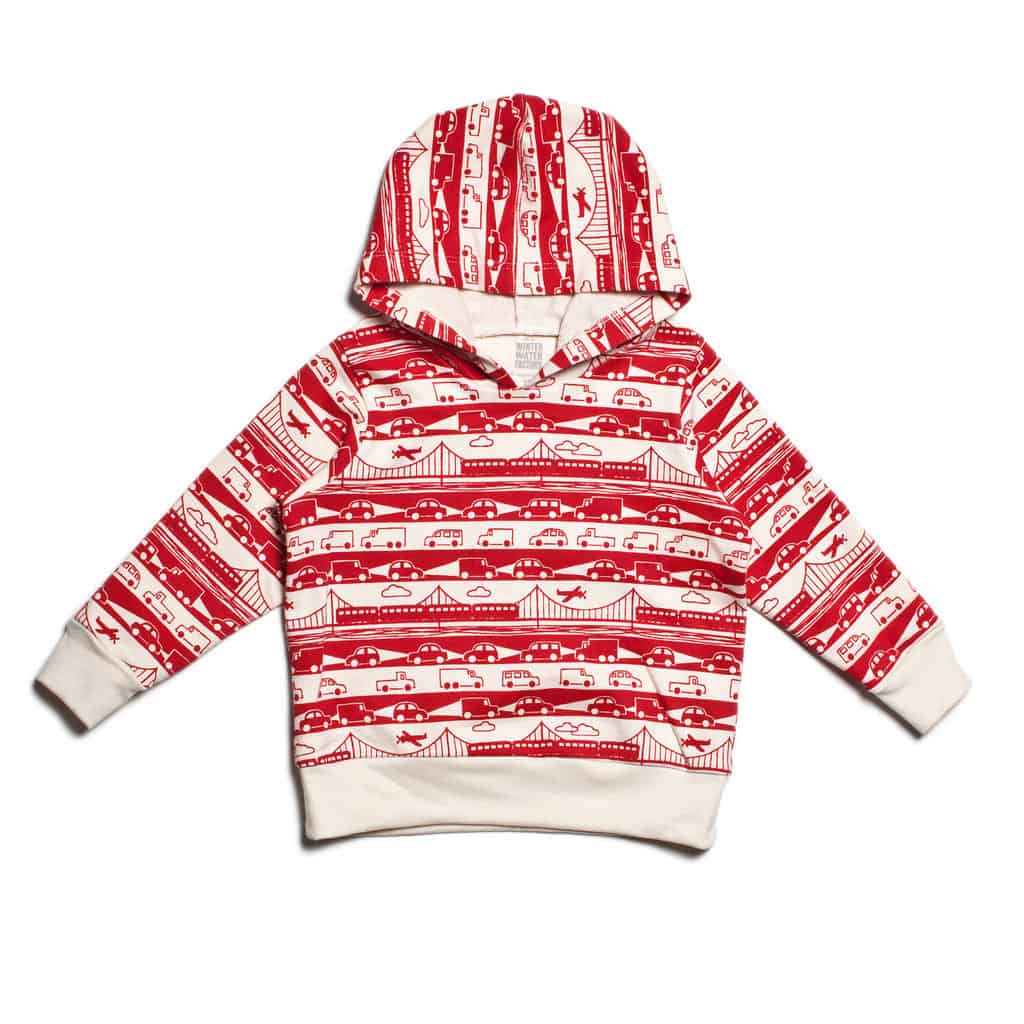 Winter Factory Tunnel and Bridge Hoodie $52. Who says hoodies can't be stylish? Made from organic cotton French terry, this one's extra soft and comfy. The outside features a great all-over print of cars and trucks in tunnels and planes and trains on bridges.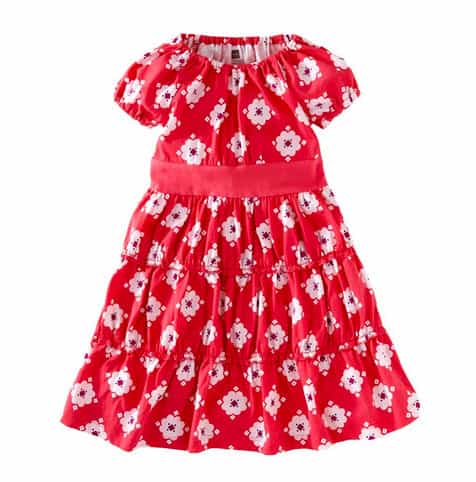 Tea Collection Berber Floral Dress $35. This light and airy floral cotton dress features a band of solid color detail and is so festive for upcoming springtime wear.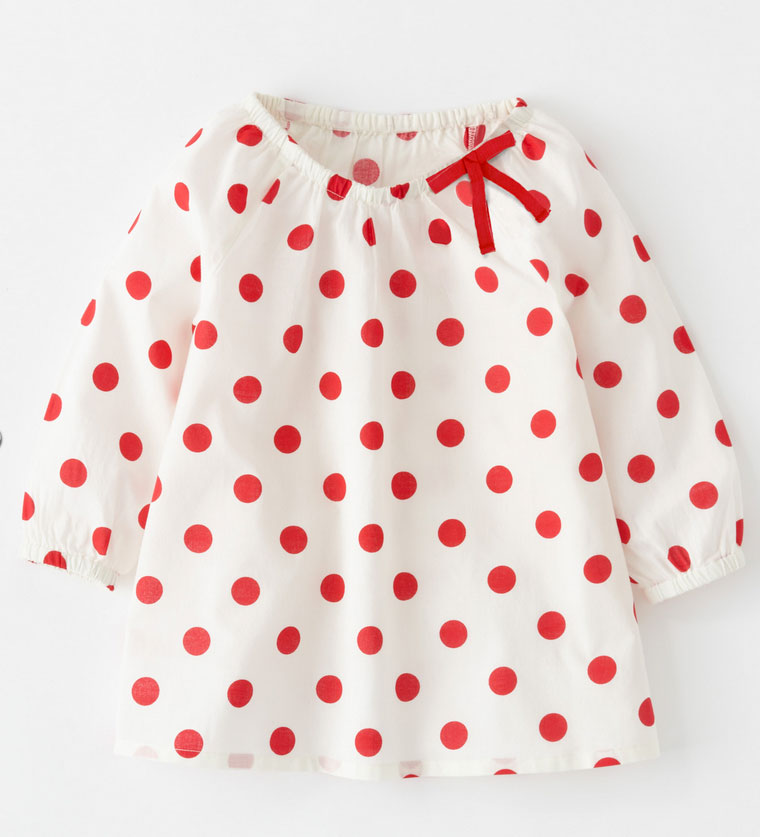 Mini Boden Red Dot Woven Top $34. Classic and yet so fun, this chic red polka dot woven top is versatile worn over jeans or shorts for warmer days.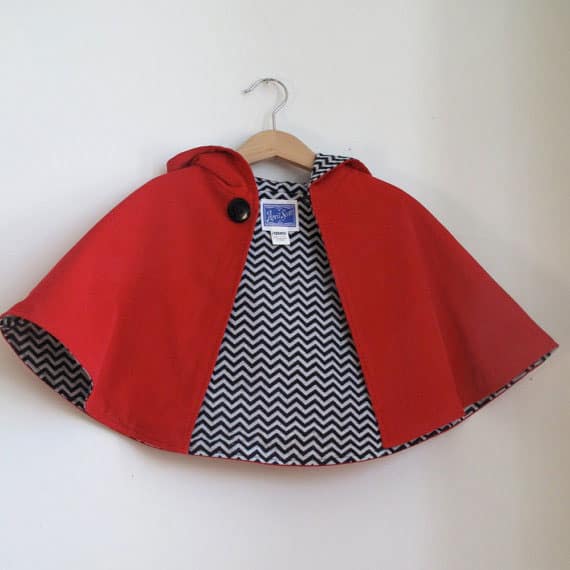 Little Red Riding Hood Cape $50. How fun is this cape which really looks the part from a story we all know and love. This cape features red corduroy on the outside and updated chevron pattern on the inside. Ready to wear for any fun adventures that may lie ahead!